Moringa Lime Chocolate Tarts
Now that the weather is finally starting to warm up it seems fitting to focus on chilled sweet treats. Expect lots of ice creams, lollies, refreshing drinks and raw desserts in the next coming weeks. Treats like these decadent Moringa lime chocolate tarts!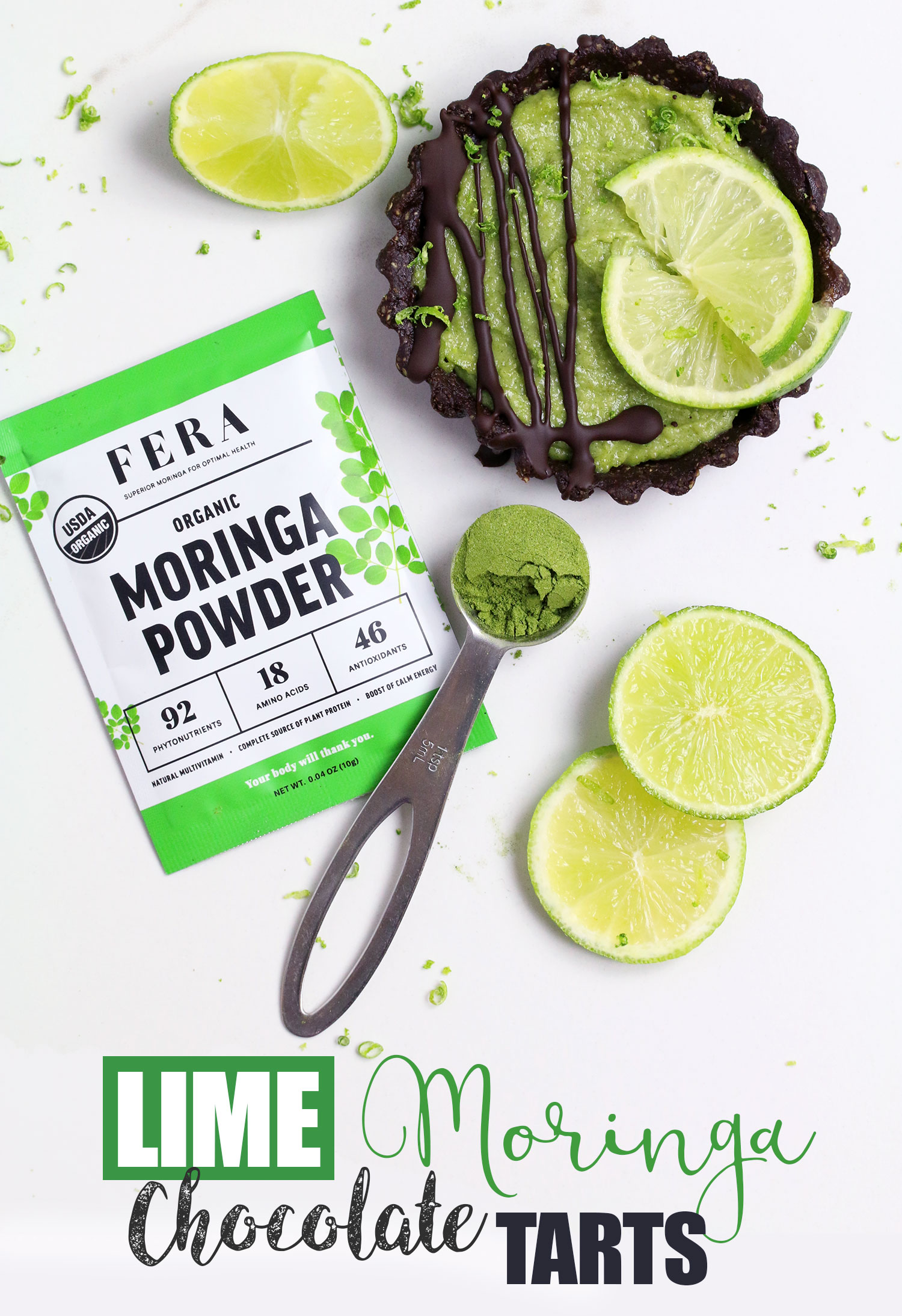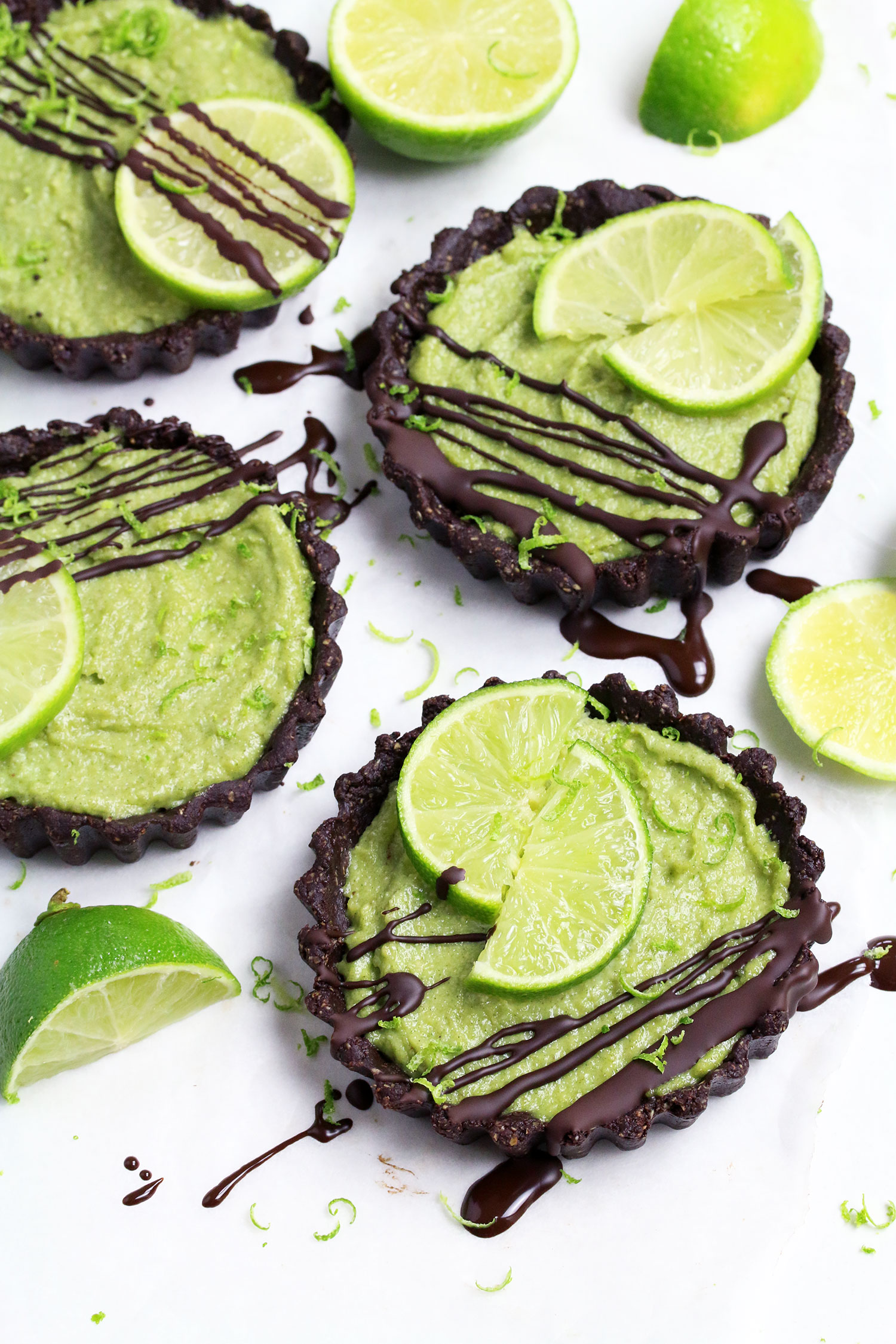 The lovely Jacquelyn from FERA kindly sent me some of their Moringa powder to create some nutritionally dense desserts. I loved finding out about her story and the reasons behind starting her business. She suffered with chronic health issues, which she was able to overcome naturally by changing her diet and adopting a more holistic lifestyle. Her journey is something I can relate to as a fellow chronic disease sufferer. I always find such stories inspiring. Stories that drive people towards a career path with the sole purpose of helping others in the same boat.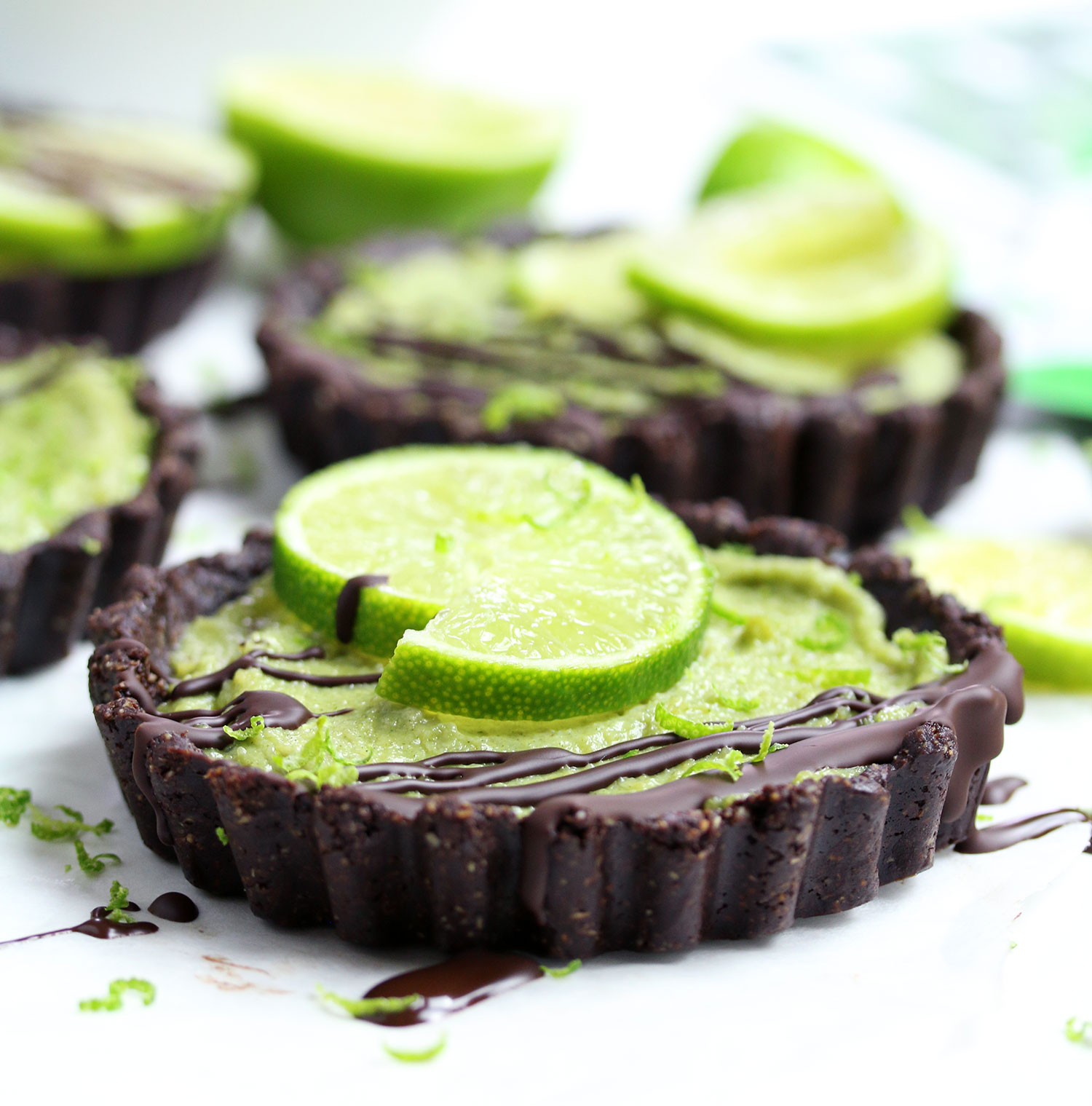 If you've never heard of Moringa, it's basically a powdered form of the Moringa leaf, which is one of the most nutrient-dense plants on the planet packed with minerals, essential amino acids, antioxidants, phytonutrients and anti-inflammatory compounds.
It's a very easy ingredient to incorporate into the diet. Add a teaspoon to your morning smoothie, porridge/oatmeal or homemade juices. It's also a great way to bump up the nutritional content of desserts. The perfect addition to your raw/no-bake desserts – like these Moringa lime chocolate tarts!
FERA have offered me a discount code to share with my blog readers and social media follower, so if you would like 20% off your Moringa order, head over to FERA and use the code 'Nadia' at the checkout!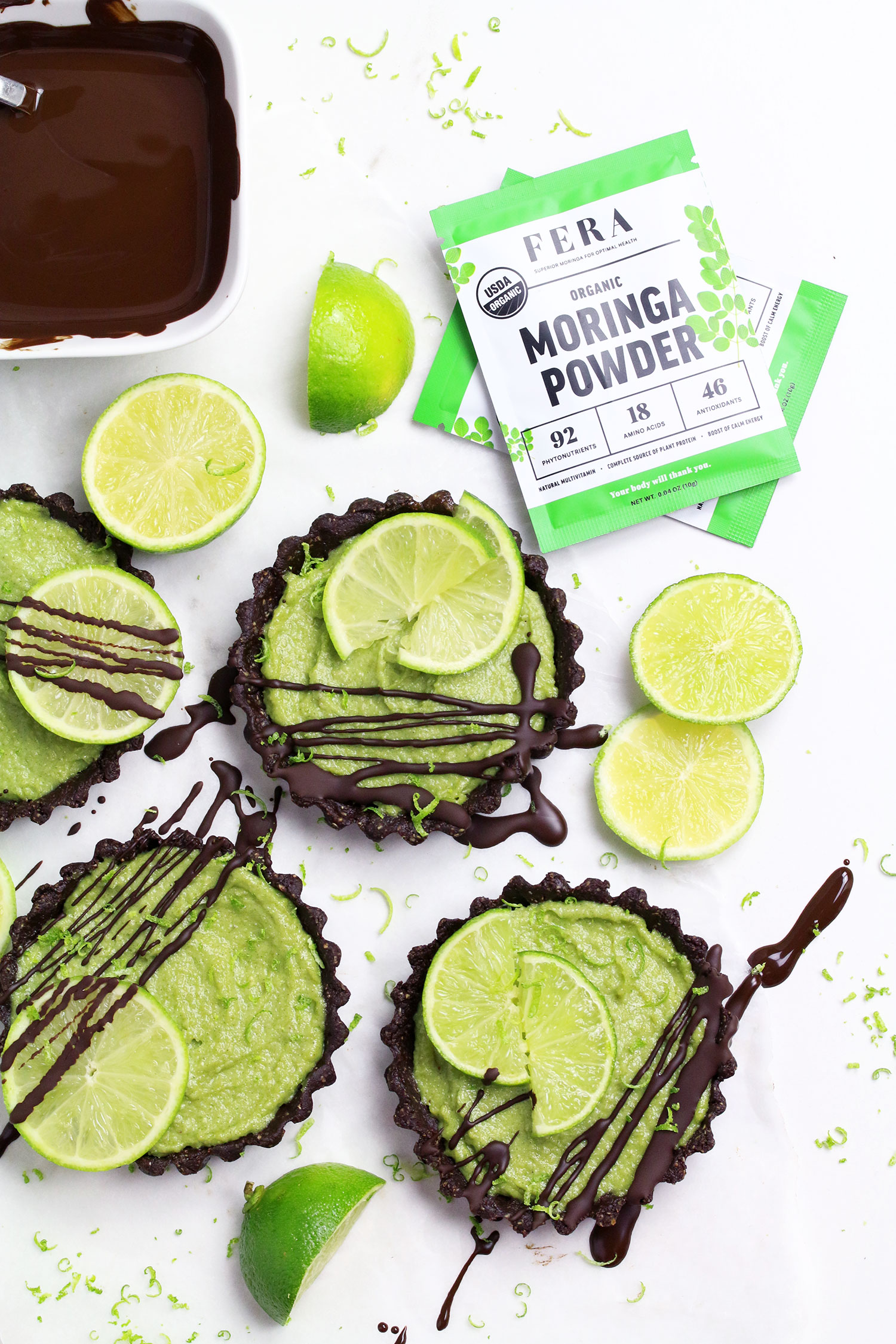 ---
Moringa Lime Chocolate Tarts
Serves: 4
Ingredients:
For the base:
1 cup (110g) oat flour
1/2 cup (58g) cocoa powder
1/4 tsp salt
4 tbsp maple syrup
2.5 tbsp coconut oil, melted
For the filling:
1 cup (150g) cashews
3 tbsp coconut oil, melted
4 tbsp maple syrup
Juice of 3 limes
2 tsp FERA Moringa – buy it here and use the code 'Nadia' at the checkout to get 20% off your entire order.
Method:
In a large bowl, mix together the oat flour, cocoa and salt. Pour in the coconut oil and maple syrup.
Press into 4 individual tart tins then transfer to the freezer and allow to chill for 30 minutes.
Add all the filling ingredients into a blender/food processor and blend until smooth.
Spread the mixture evenly between all 4 tarts.
Freeze again until set – around 1-2 hours.
Decorate with lime slices, lime zest and melted chocolate.
Enjoy!
---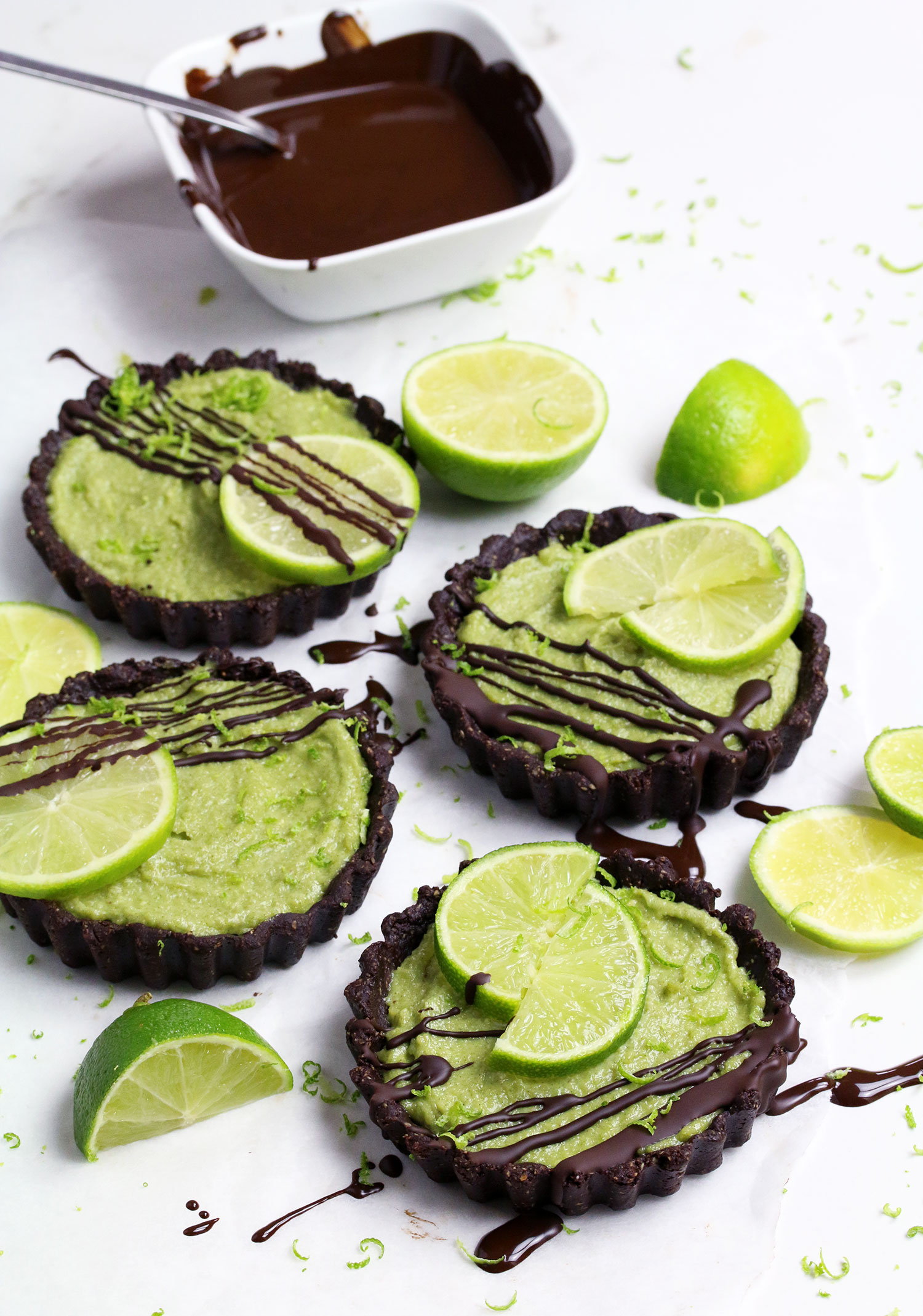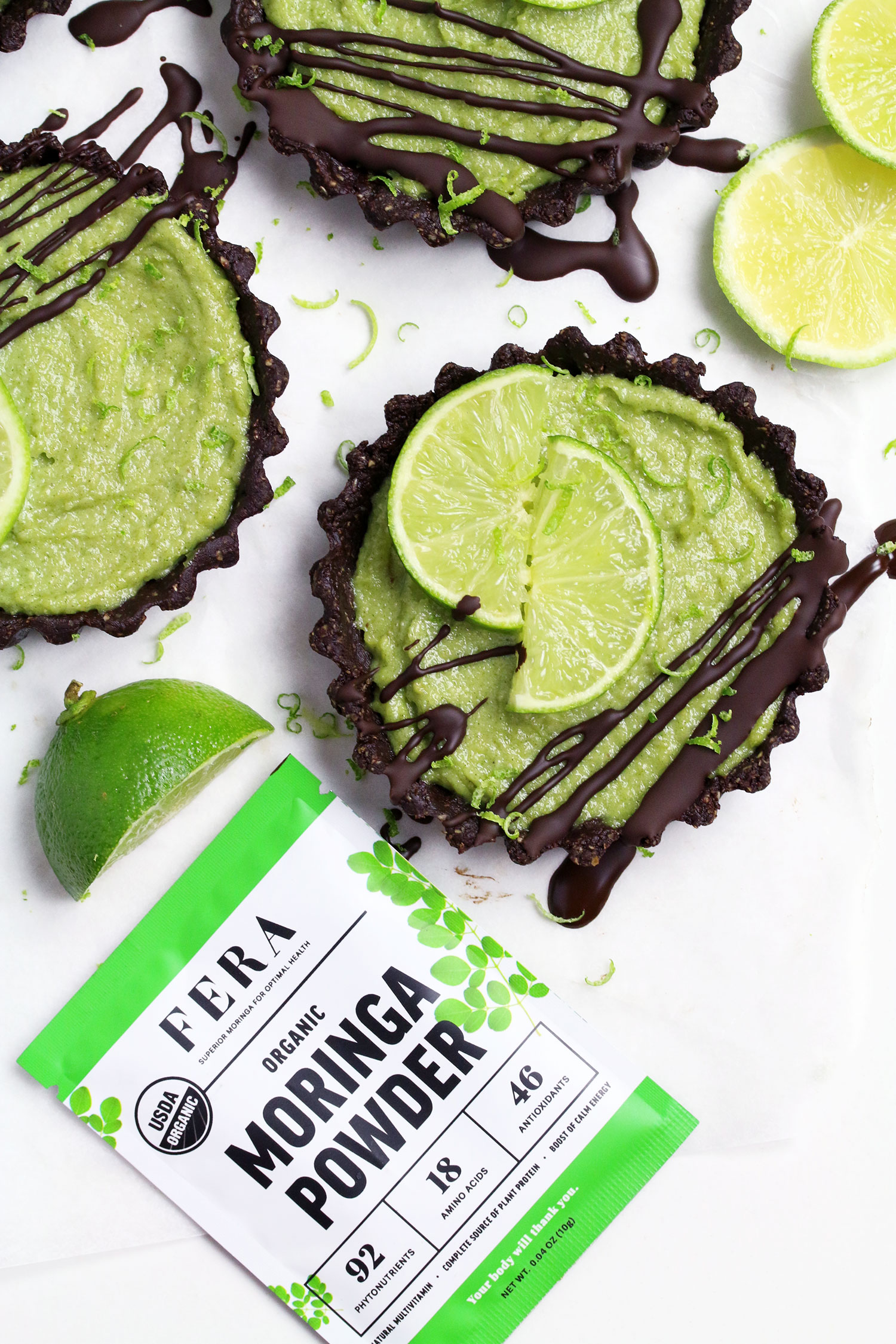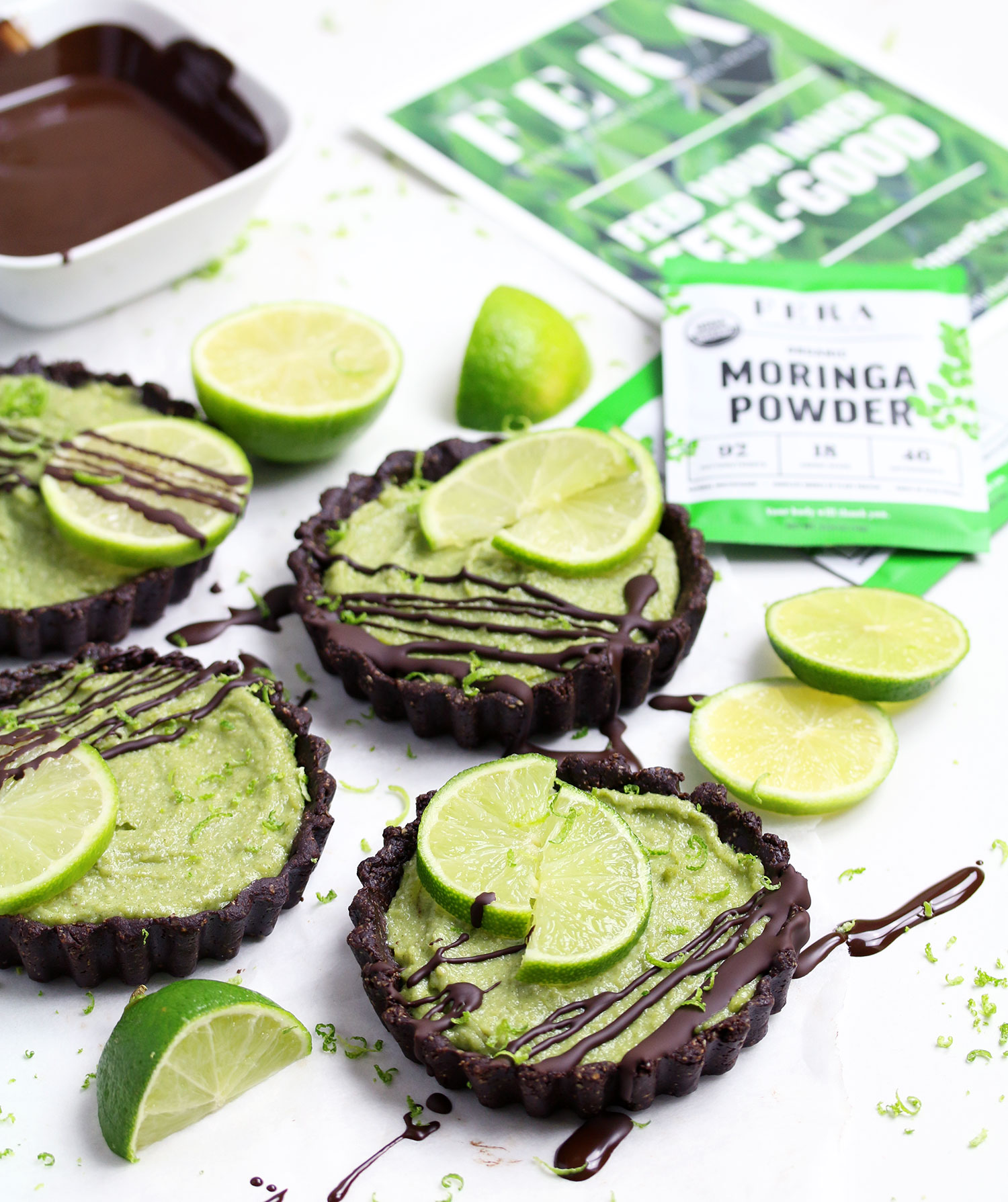 Thanks to FERA for sponsoring this post. Commissioned posts is how I'm able to continue working on the blog and creating recipes and recipe videos for you. As always, all opinions are my own.