Mini Banoffee Pies – Vegan & Gluten-free
Banoffee pie is a quintessential British dessert that can satisfy even the sweetest sweet tooth. A rich, crumbly biscuit base, a sticky toffee/caramel centre, a layer of banana slices and a thick fluffy layer of whipped cream. Doesn't that sound like the most heavenly combination ever?!
Of course the rich deliciousness comes at a price. The downside is that a banoffee pie is typically extremely high in sugar, saturated fat and not much else, apart from the banana layer of course of, the benefits of which are drowned by the use of all the other processed ingredients.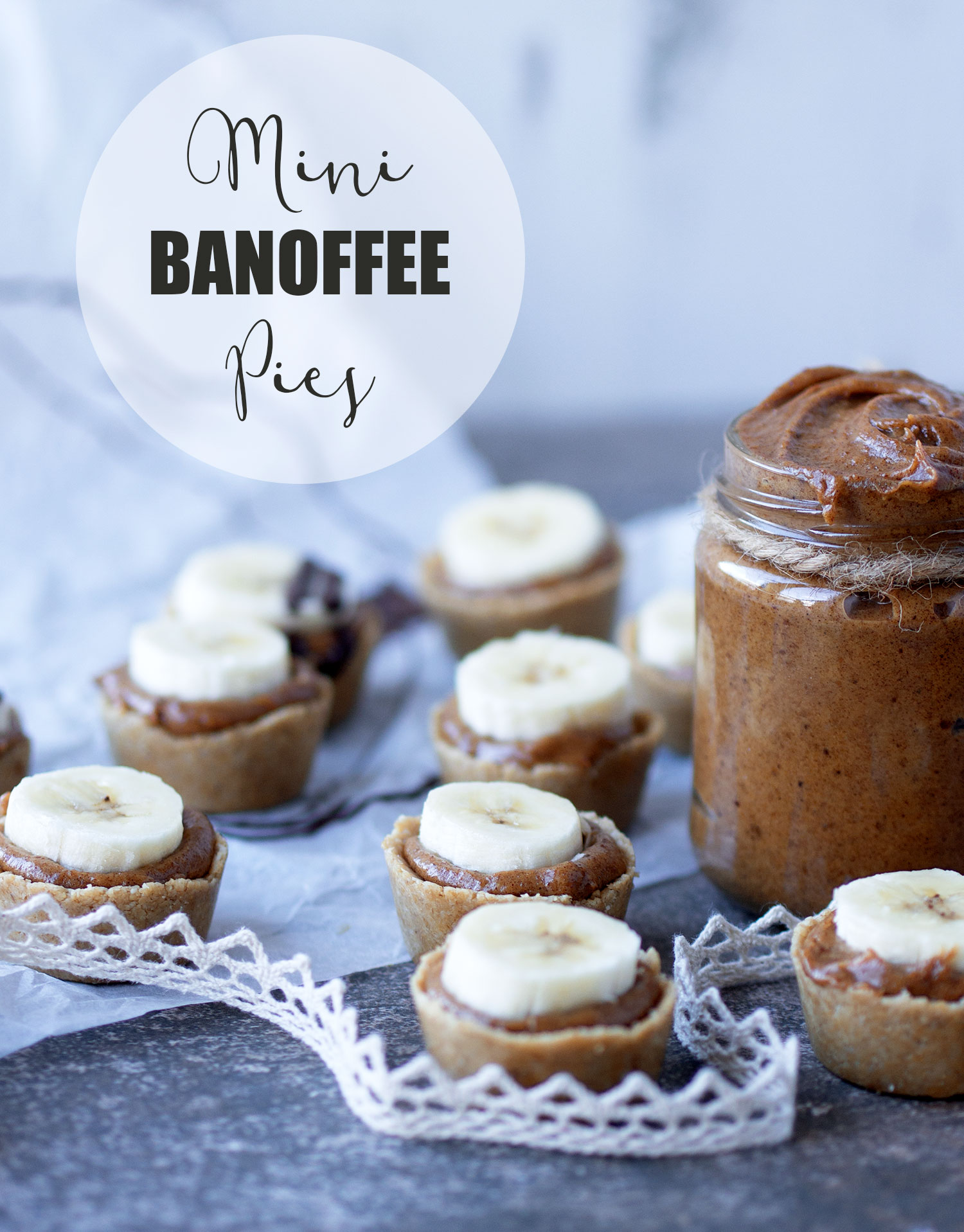 A while ago I made my own healthified version of a banoffee pie (see my raw banoffee pie) made using oats, ground almonds, dates, banana and whipped coconut cream. Still high in calories, fats and sugar, but high in fibre, nutrients and essential fats! A big difference to the empty calorie traditional version.
Portion sizes are not always the easiest thing to control. I know in my case whenever I see a cake, I want a generous piece. My eyes are bigger than my stomach, so I usually cut a bigger slice than I should eat, which becomes evident half way through. At which point I think "well I might as well finish it since I've already cut the slice".
So I've come up with a solution to that problem – individual mini banoffee pies! A bite size version that should prevent me overeating (in theory!), and this time I skipped the coconut cream to make them lighter, lower in fat and calories.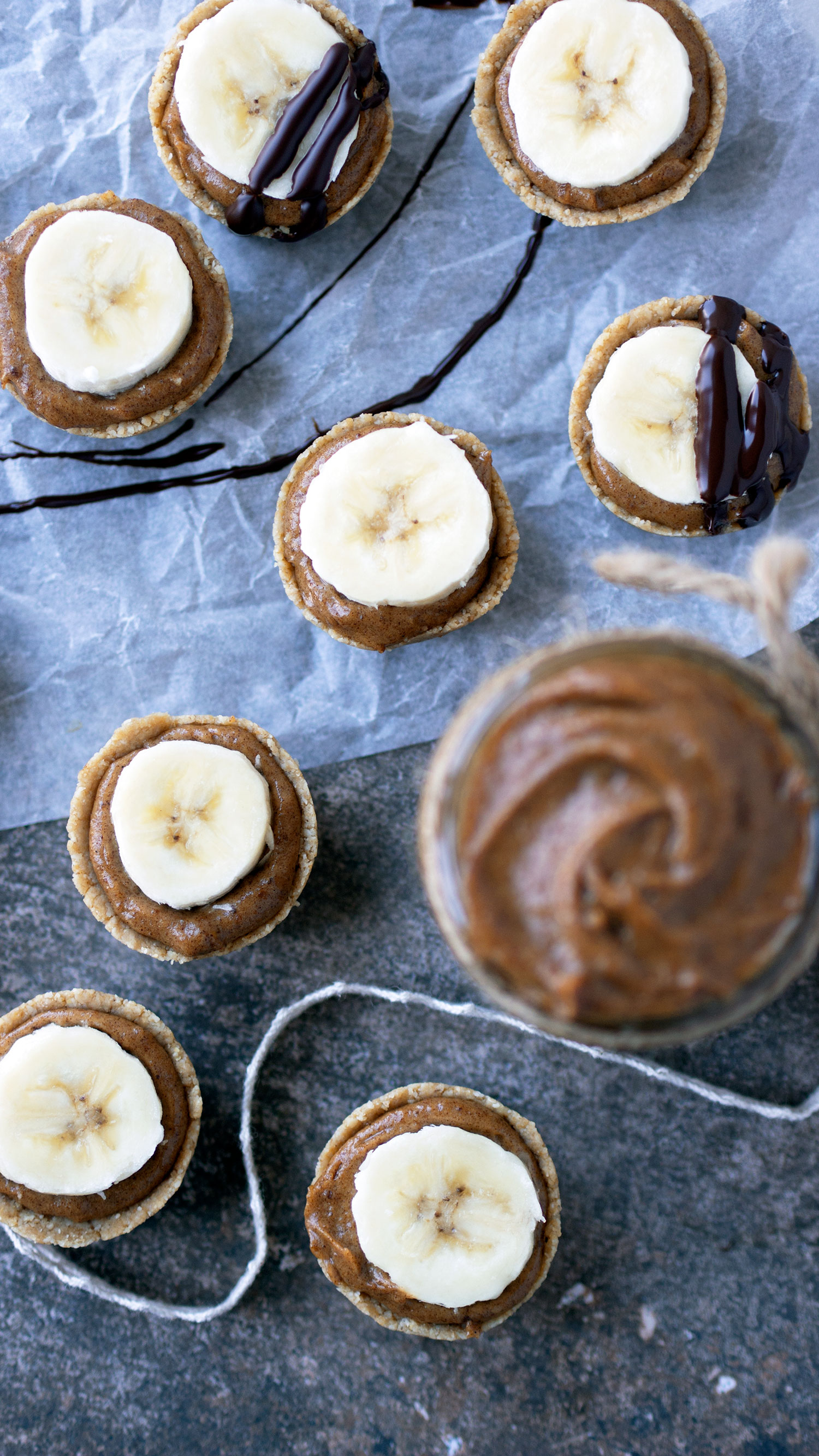 These mini raw banoffee pies are perfect as a post dinner dessert when you want something sweet, but not too much of it. You can of course then have another one if your sweet tooth is still not satisfied! 😉
---
Mini Raw Banoffee Pies – Vegan & Gluten-free:
Makes: 12-14
Ingredients:
1 cup (110g) oat flour – blend plain oats into a flour in your food processor (use gluten-free if allergic/intolerant)
1/2 cup (50g) ground almonds
1/4 tsp salt
3 tbsp coconut oil, melted
1 tbsp date nectar
Banana slices
Method:
First make your date caramel
In a bowl, mix together the oat flour, ground almonds and salt.
Pour in the melted coconut oil and date nectar. Mix to combine.
Press into mini silicon muffin moulds and freeze for 30-60 minutes.
Remove the cups from the mould and fill each one with about 1 tbsp of the date caramel.
Top with banana slices.
Refrigerate until ready to serve.
Enjoy!
---