How to Make Healthy Vegan Date Caramel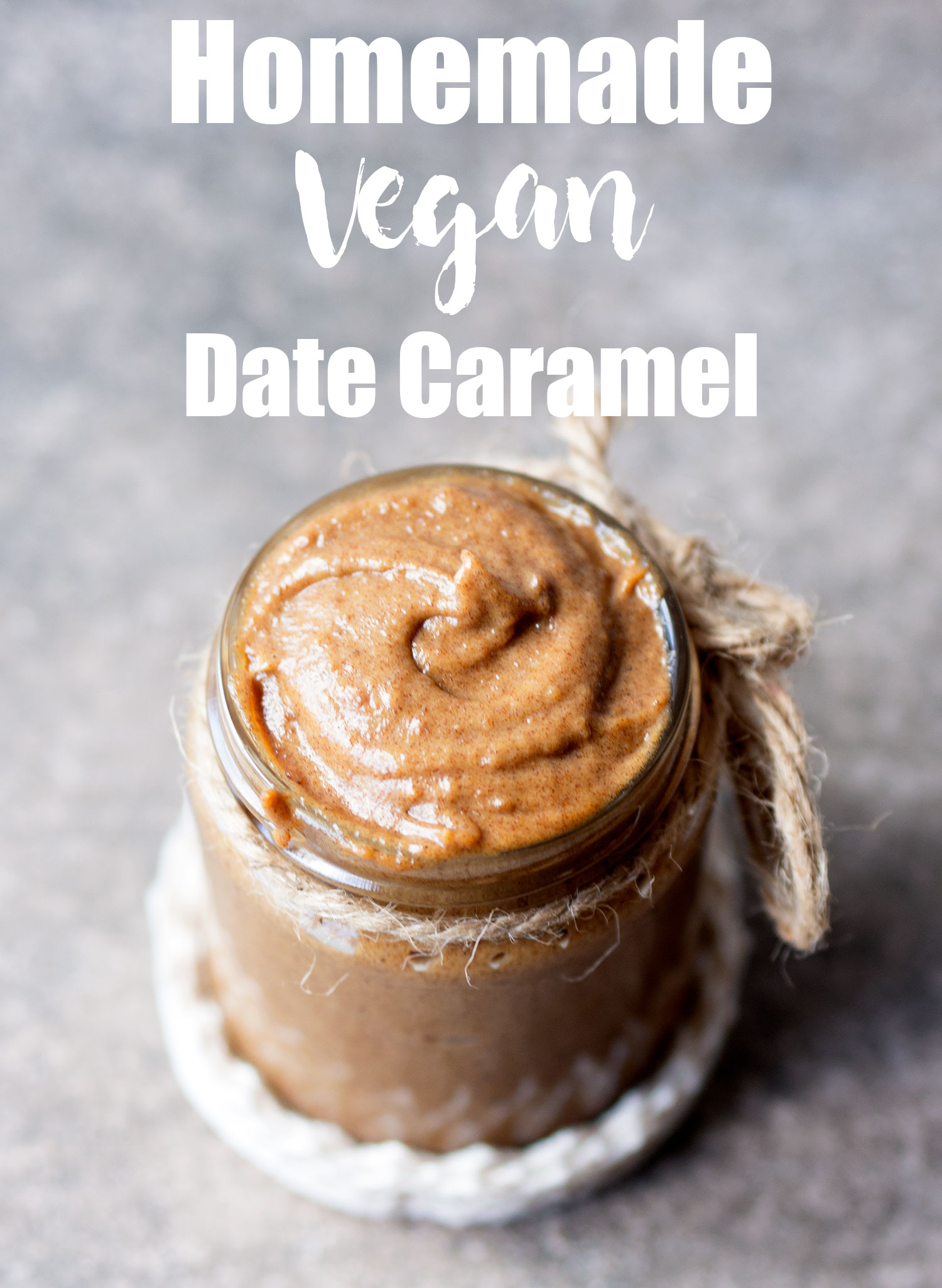 Before I start this post, I just wanted to remind you that I'm giving away a Froothie Optimum G2.3 blender to one of my readers! Make sure you enter here
Dates are such an underrated fruit. They're nature's 'candy' and the best natural sweetener out there by far! Both in terms of nutrition and flavour. I really can't boast about it enough! I used them to sweeten so many of my recipes, here's naming a few: chocolate cupcakes, chocolate orange cake, date squares and chocolate chip chickpea blondies.
Dates are the perfect ingredient to use in raw/no-bake desserts as they give them the most amazing gooey texture whilst adding lots of natural sweetness. I used them to sweeten some of my recipes like my Twix bars, raw banoffee pie and no-bake chocolate orange tart.
Dates are extremely high in sugar (around 80% sugar) but they're also extremely high in fibre giving them a low GI number (46-55), meaning they don't have as great of an effect on blood sugar compared to other sweeteners. They're broken down fairly slowly in the gut releasing their sugars gradually. Their fibre content also means using them makes the overall recipe much more filling and satiating, which can never be a bad thing.
According to one research where the subjects were given 100g of dates everyday over a period of 1 month, their fasting serum glucose and triacylglycerol levels did not increase after consumption and their total cholesterol wasn't significantly affected*
This is the reason I LOVE using this humble fruit in my healthy baking and desserts. One of the best and easiest ways to incorporate it into your recipes is by using them to create date caramel. I like to make a big batch and leave it in my fridge and use in things like porridge, smoothie and of course my sweet recipe creations.
Watch the short video demo at the top of the page to see just how easy it is to make your own homemade vegan date caramel.
If you would like to win a powerful blender like the one in the video above, then enter my Froothie Optimum G2.3 blender giveaway here
How to Make Homemade Vegan Date Caramel
2017-02-18 13:52:53
Ingredients
2 cups (300g) soft dates
3 tbsp cashew butter
2 tbsp coconut oil, melted
1 tsp vanilla paste or extract
1/4 tsp salt
1/2-1 cup (120-240ml) milk of choice
Instructions
WATCH THE VIDEO DEMO AT THE TOP OF THE PAGE
Add all the ingredients into a food processor or high powered blender and blend on high until smooth.
Store in the fridge for 3-4 days.
Notes
The amount of milk you use depends on how thick you want your caramel to be. Start off by adding 1/2 cup (120ml) then increase until you have your desired consistency.
Nadia's Healthy Kitchen https://nadiashealthykitchen.com/

* https://www.ncbi.nlm.nih.gov/pubmed/19681613
Share This Post