Mexican Quinoa Stuffed Peppers
Many of you have been asking me on Instagram to start posting more healthy savoury plant-based meals. You asked and I listened!
I know that for many, eating healthy sounds boring and uninspiring. We associate healthy eating with salads, low fat\low calorie ready meals, bars and other packaged foods. The idea of cooking meals from scratch can seem overwhelming and time consuming, but it definitely doesn't have to be.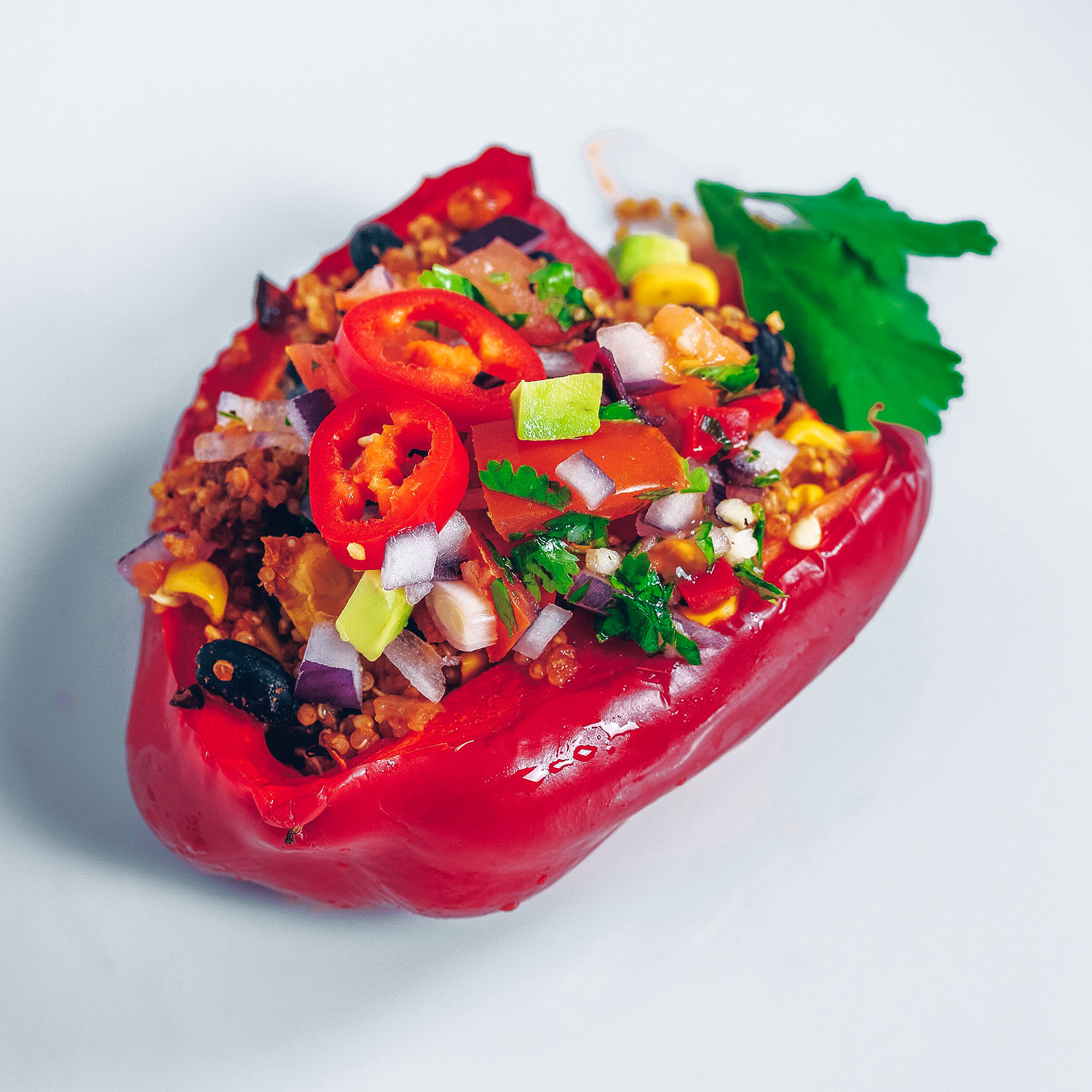 As someone who's both working full time and studying, I need to be able to cook meals that are quick, easy and I try to make sure I get in good protein, complex carbs, healthy fats and plenty of vegetables in there. I also like to batch cook meals so I don't have to worry about cooking every single day, which is a real life saver when you're really busy. Some days the last thing I want to after a long day is have to think about what to make for dinner.
I like to cook a meal that will sustain both the husband and I for 2-3 days. It might seem boring and repetitive eating the same meal three days in a row, but when it's delicious and I know it's good for me I really don't mind! It's also a real good habit to get into if you're trying to stay healthy, save time AND save money.
These Mexican stuffed peppers are healthy, easy to make and super delicious.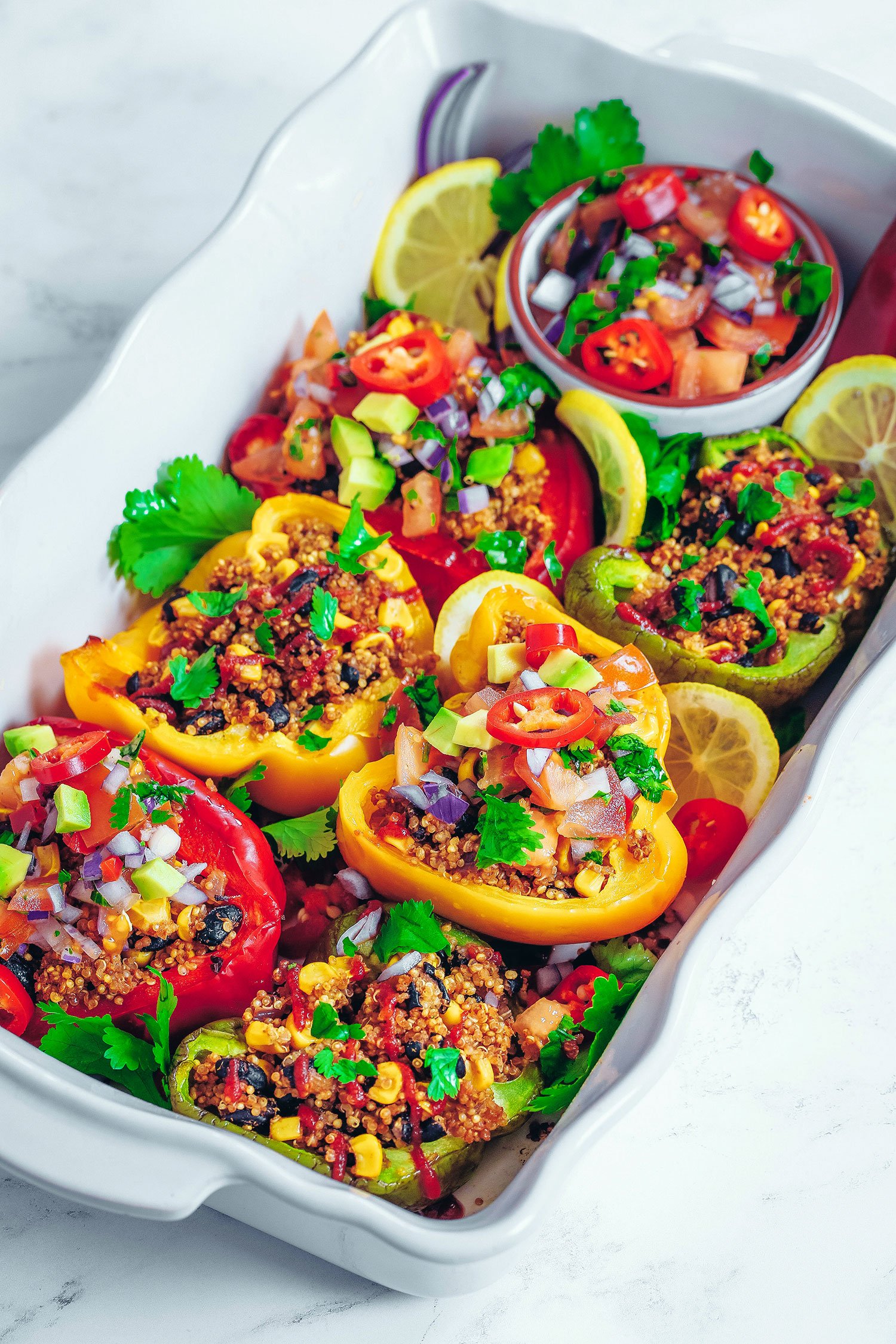 I've teamed up with the EU-funded It's Pepper Time campaign to demonstrate how fun and easy it is to incorporate peppers into your diet. Peppers are so good for you and so versatile. One of my favourite savoury snacks is chopped peppers with hummus. A good balanced snack and an easy way to get in your five-a-day. What's even better is pairing peppers with roasted red pepper hummus (my favourite type of hummus!) 😍
Another easy way to include peppers into your daily diet is by roasting them. I always roast a big batch of vegetables at the start of the week to serve on the side of my meals throughout the week as an easy way to get some vegetables in. I always include peppers of each colour (red, yellow and green). This is such an easy way to include different colours into your diet, especially now that we know how important it is for our health to 'eat the rainbow'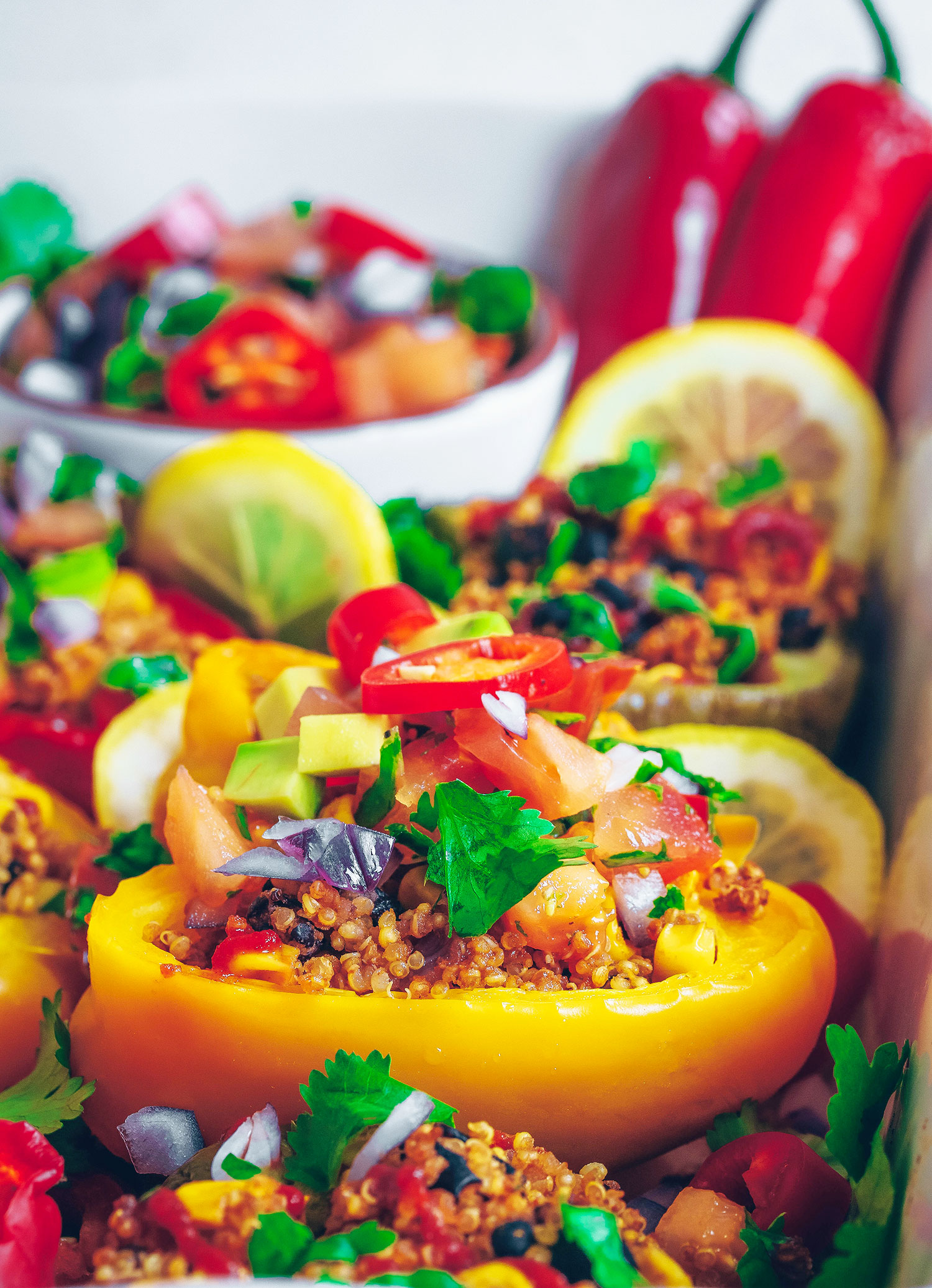 Peppers are a vitamin C powerhouse. We usually think of oranges as the best source of vitamin C, but in fact peppers contain double the amount of vitamin C compared to oranges! They're also packed with polyphenols and each colour of pepper contains different types of antioxidant. So alternating between the different colours ensures that you get the most out of their plant goodness.
Salads are another easy way to add peppers. Not only do they add beautiful colours that make the salad look that much more enticing, they also add the most delicious crunch. And who doesn't loves a bit of crunch in their meals!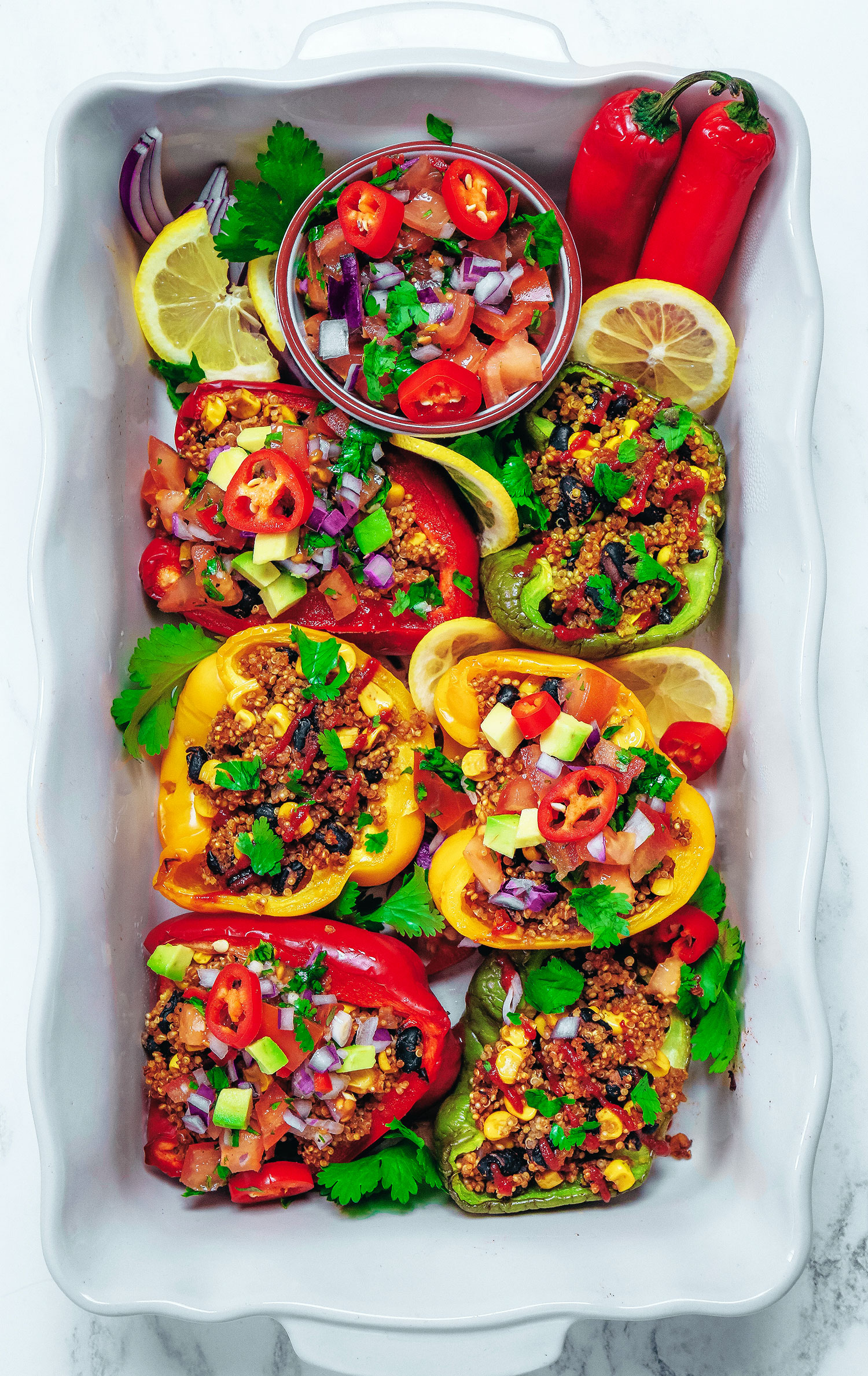 ---
Mexican Quinoa Stuffed Peppers
Serves: 4-6
Ingredients:
6 mixed peppers – I used green, red and yellow
1 tbsp olive oil
For the Mexican quinoa filling
1 cup (180g) uncooked quinoa
1 vegetable stock mixed in 1 3/4 cups (300ml) hot water.
1/2 red onion, chopped
2 garlic cloves, crushed
2 tsp cumin
2 tsp paprika
1 tsp chilli powder – use more if you like it hot!
1 1/4 cup (240g) sweetcorn
1 1/4 cup (240g) cooked black beans
Juice of 2 limes or 1 lemon
For the garnish – salsa, chopped avocados, fresh coriander and fresh chillies
Method
Heat 1 tbsp of oil in a large pan, then add in the onions and cook for 5 minutes.
Add the garlic, cumin, paprika and chilli powder. Give everything a stir then add in the quinoa and vegetable stock. Bring to a quick boil, cover, lower the heat and leave to simmer until almost all the water has been absorbed (12-15 minutes).
Mix in the sweetcorn, beans and lemon juice. Take off the heat, cover and leave to the side while we prepare the peppers.
Prepare bell peppers by halving and deseeding. Lightly brush the peppers with olive oil and arrange on a baking tray.
Fill each pepper with a few tablespoons of the quinoa mixture.
Cover the tray with foil and bake in a preheated oven at 200°C/180°C fan/400°F for 25 minutes.
Remove the foil and return to the oven for another 10 minutes.
Serve with some homemade salsa and top with chopped avocado, fresh coriander and fresh chillies.
Enjoy!
---

Thanks to It's Pepper Time for sponsoring this post. Commissioned posts is how I'm able to continue working on the blog and creating recipes and recipe videos for you. As always, all opinions are my own.