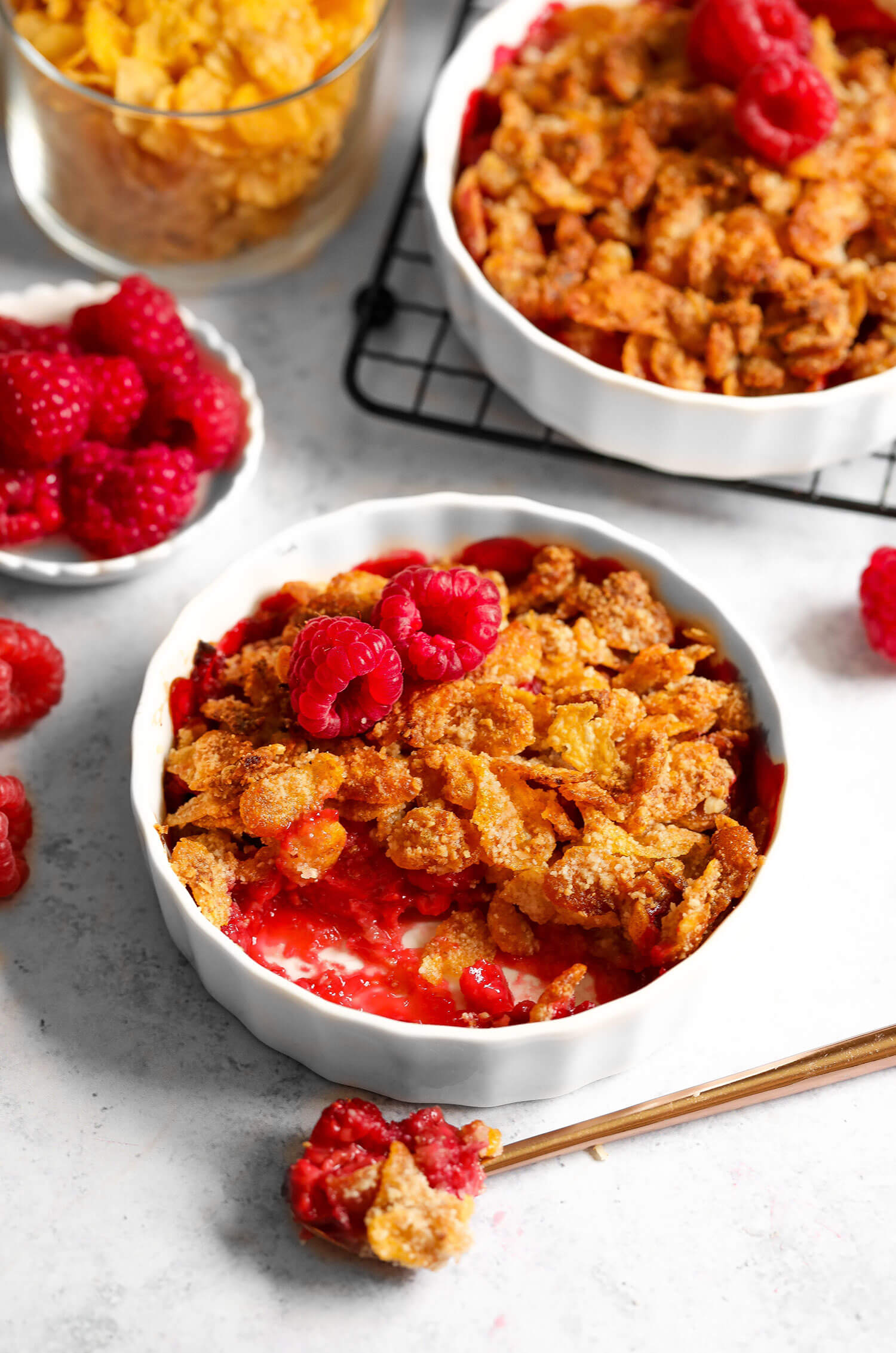 Quick and easy crumble recipe with a delicious crunchy topping – these individual vegan raspberry crumbles make a really nice quick snack on a cold rainy day!
The weather has been so up and down lately. It's been fairly cold and very rainy over the weekend, so I wanted to share a warming and comforting recipe that's really easy to make using fresh in season British berries. I used raspberries, but you can use any berries you like – frozen or fresh!
You can half the recipe if you're only making it for yourself or double it if you want to make it for friends/family members.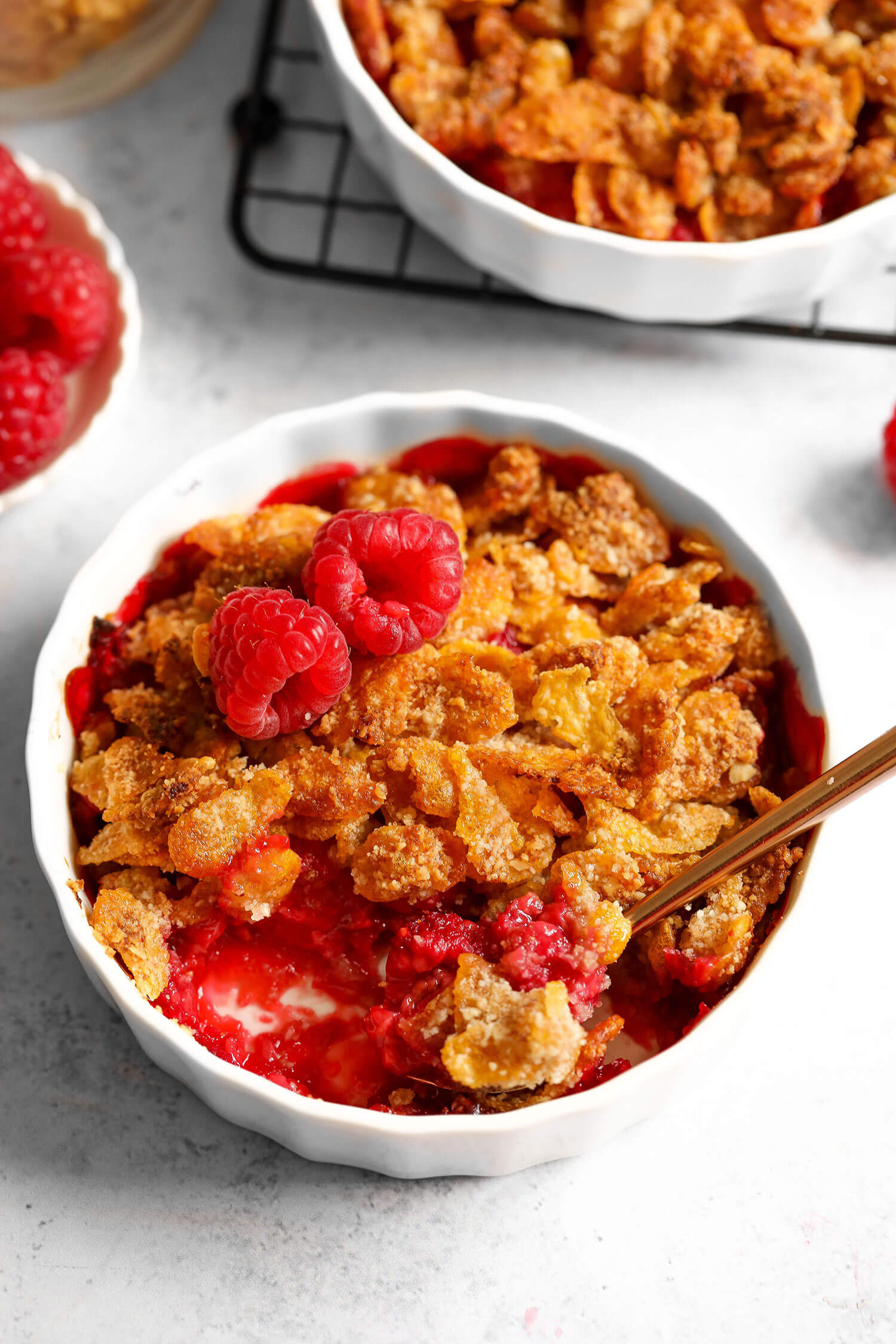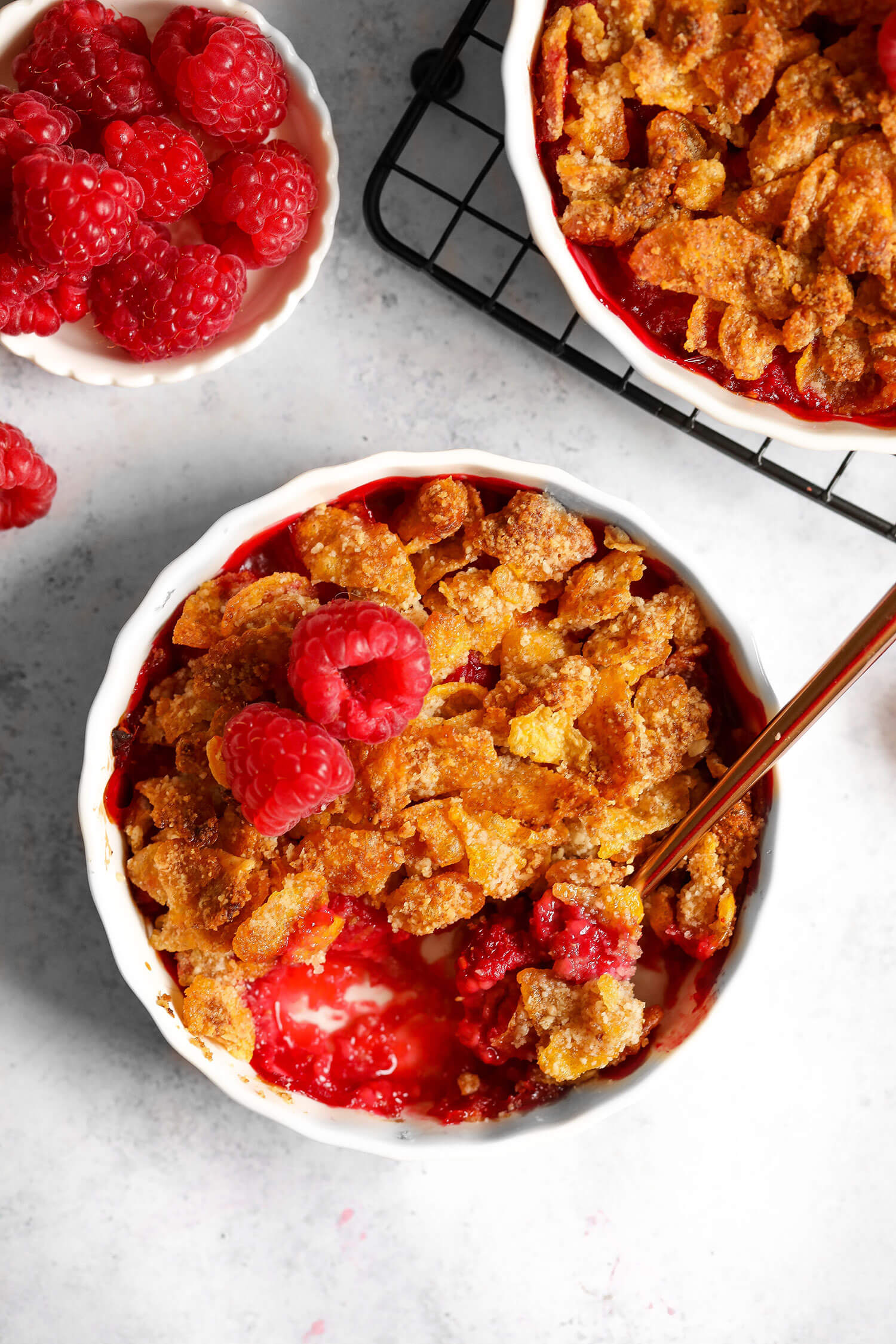 For the crumble
30g cornflakes – I used Nestle GoFree gluten-free cornflakes
30g ground almonds
1 tbsp brown or coconut sugar
3 tbsp coconut oil, melted
Pinch of salt

For the filling
250g raspberries
2 tsp cornflour
Zest of 1/2 lemon
1 tbsp lemon juice
1 tbsp brown or coconut sugar
Method
Preheat your oven to 220C/200C fan/400F
Mix the raspberries, sugar, cornflour, lemon zest and lemon juice in a bowl, then divide the mixer between 2 ramekins.
In another bowl, mix together the ground almonds, sugar and a pinch of salt. Pour in the coconut oil then fold in the cornflakes.
Bake for 20 minutes. Leave to cool slightly before digging in.
Enjoy!