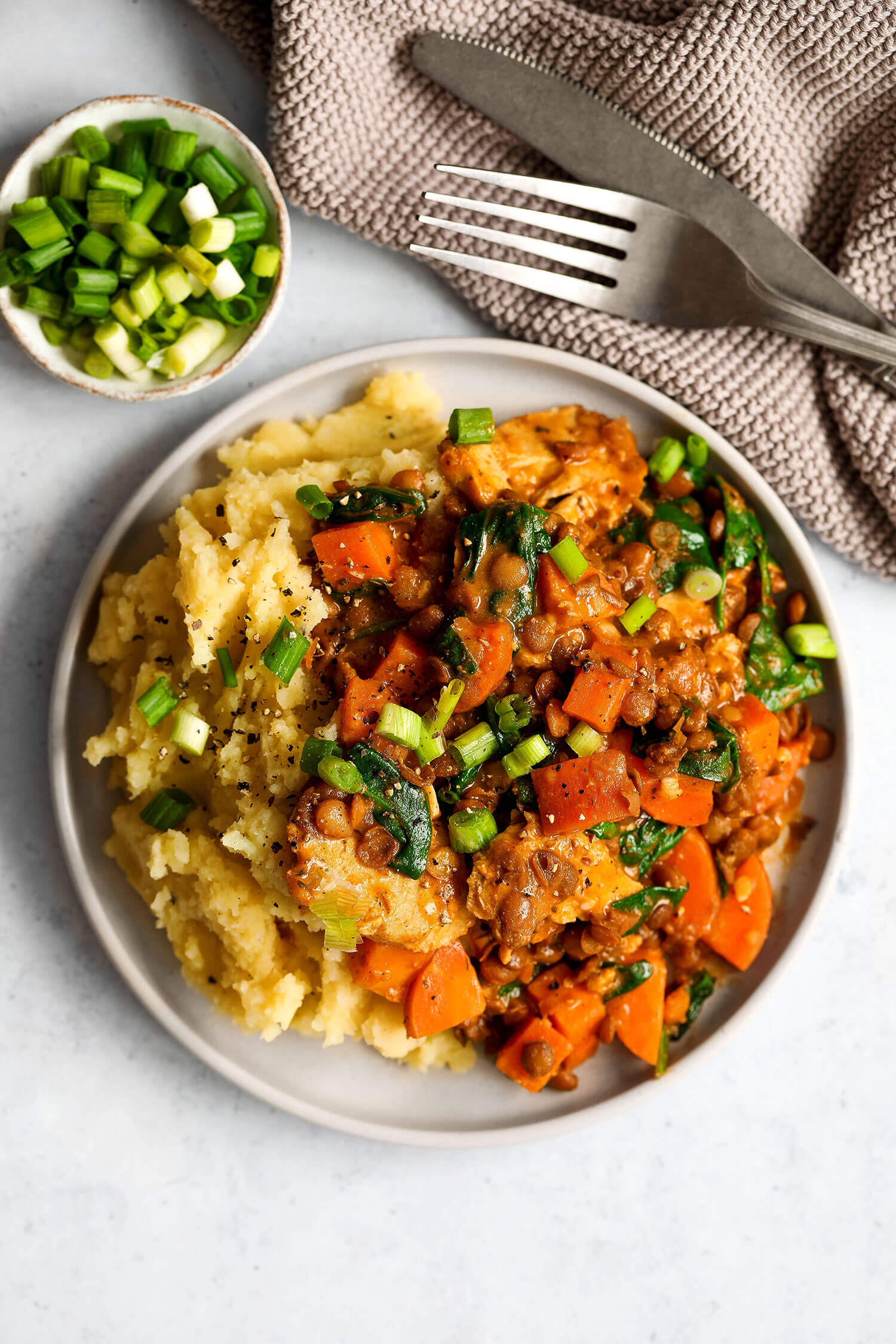 *This post is sponsored by HelloFresh*
Today I'm reviewing the UK's leading recipe box company, HelloFresh, who deliver recipe cards and ingredients straight to your doorstep taking away the hassle from dinner time. You've probably already heard of it and may be curious to find out how it works and what to expect from the service.
It goes without saying that I love cooking. I'm definitely in my element when I'm in the kitchen whipping up a delicious meal or a tasty treat, but it can get a little too much sometimes.
I spend my days either experimenting with recipes, filming recipes, editing food content or thinking about the next recipes to try. It's my dream job and I absolutely love what I do, but I do experience burn out regularly and need to take breaks to keep my sanity, regain my energy and find new inspirations. When that happens, the last thing I want to do is worry about what to make for dinner!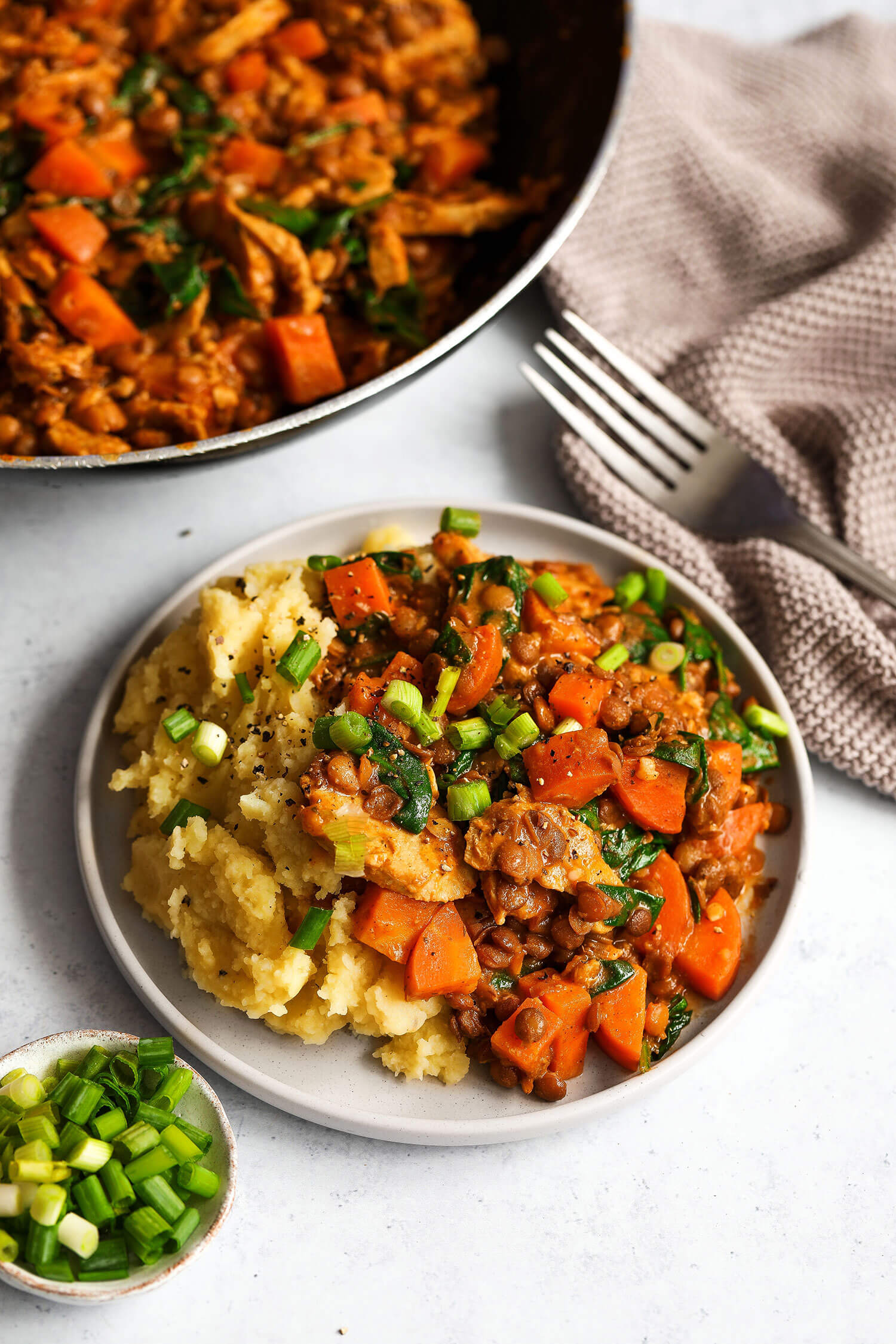 Every couple of weeks I take a well-deserved break from thinking about meal prepping and order a few meals from Hellofresh. It's so convenient having simple delicious and nutritious meals delivered to my door. The dishes are still created from scratch so the food is fresh and I know exactly what's going into them.
It's safe to say that most of us during the pandemic and lockdowns have struggled with meal ideas. I know I have. So it's nice to know that at least a few meals a week are sorted and you don't have to worry about it. They're constantly adding new recipes to their meal list and they offer a variety of dishes to meet different dietary requirements like vegetarian, vegan and gluten-free meals. Click here to view their most popular recipes!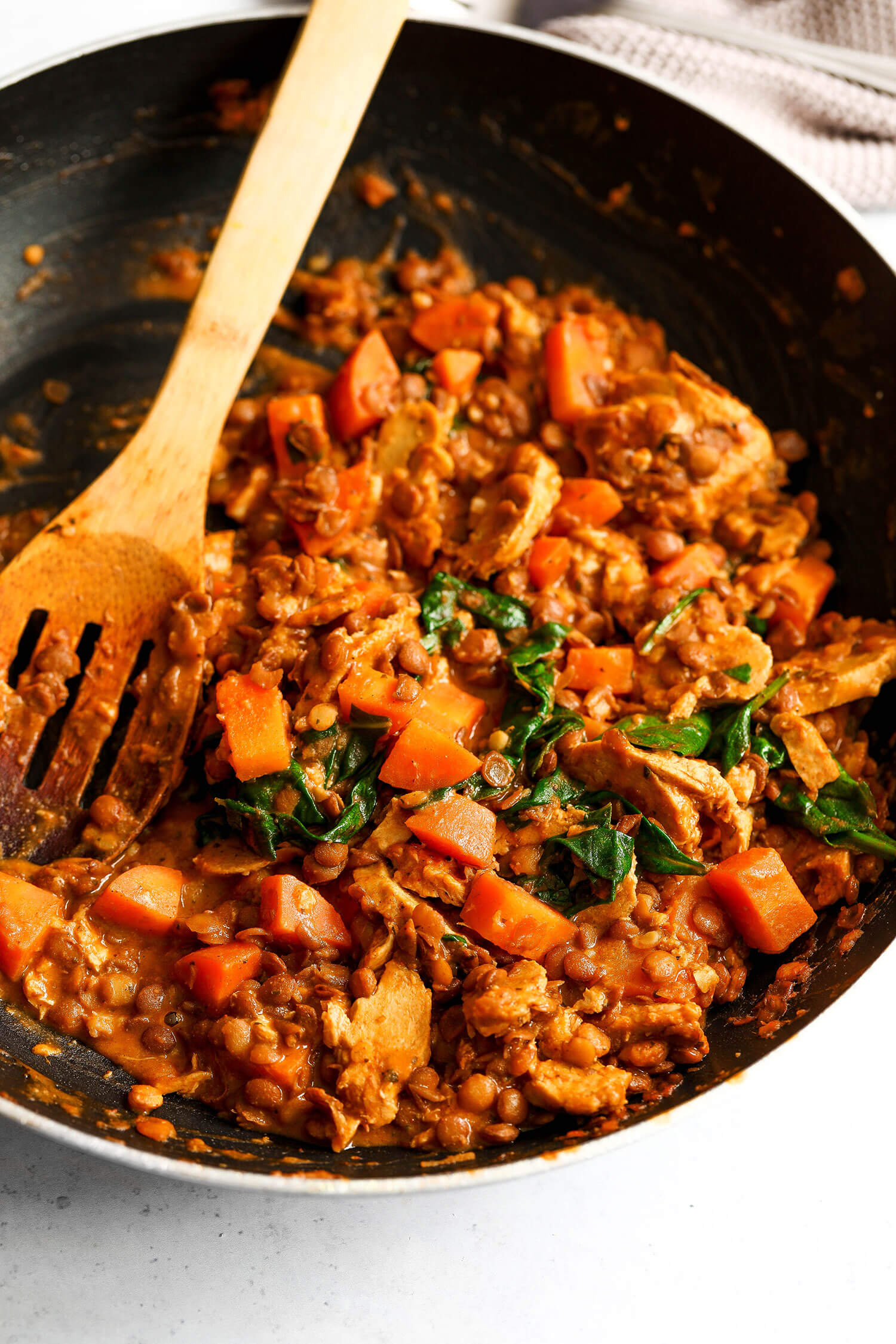 When you're not in the mood for cooking it's so tempting to order a takeaway online, but whenever I do I'm always left feeling heavy, bloated and lethargic. Takeaway meals are always so heavy on the simple carbs, oil and salt and it's difficult to find meals that are packed with vegetables and nutrients in general. It's so much healthier and just as easy to order a few meals from Hellofresh every week. Yes it does involve spending a little time in the kitchen, but he outcome is so much more rewarding! They make sure their meals are as easy as possible to put together and they have a massive list of recipes to pick from making it exciting each time I order a meal box. The hardest part is actually narrowing it down to 3 recipes when ordering!
Whether you're a foodie expert, an armature chef or someone who avoids the kitchen because you're scared you'll mess up – Hellofresh recipes are so easy and straight forward that anyone and everyone can make them. There is no to very little measuring to do and the instructions are broken down into very easy to follow step-by-step with pictures so you never feel lost or overwhelmed.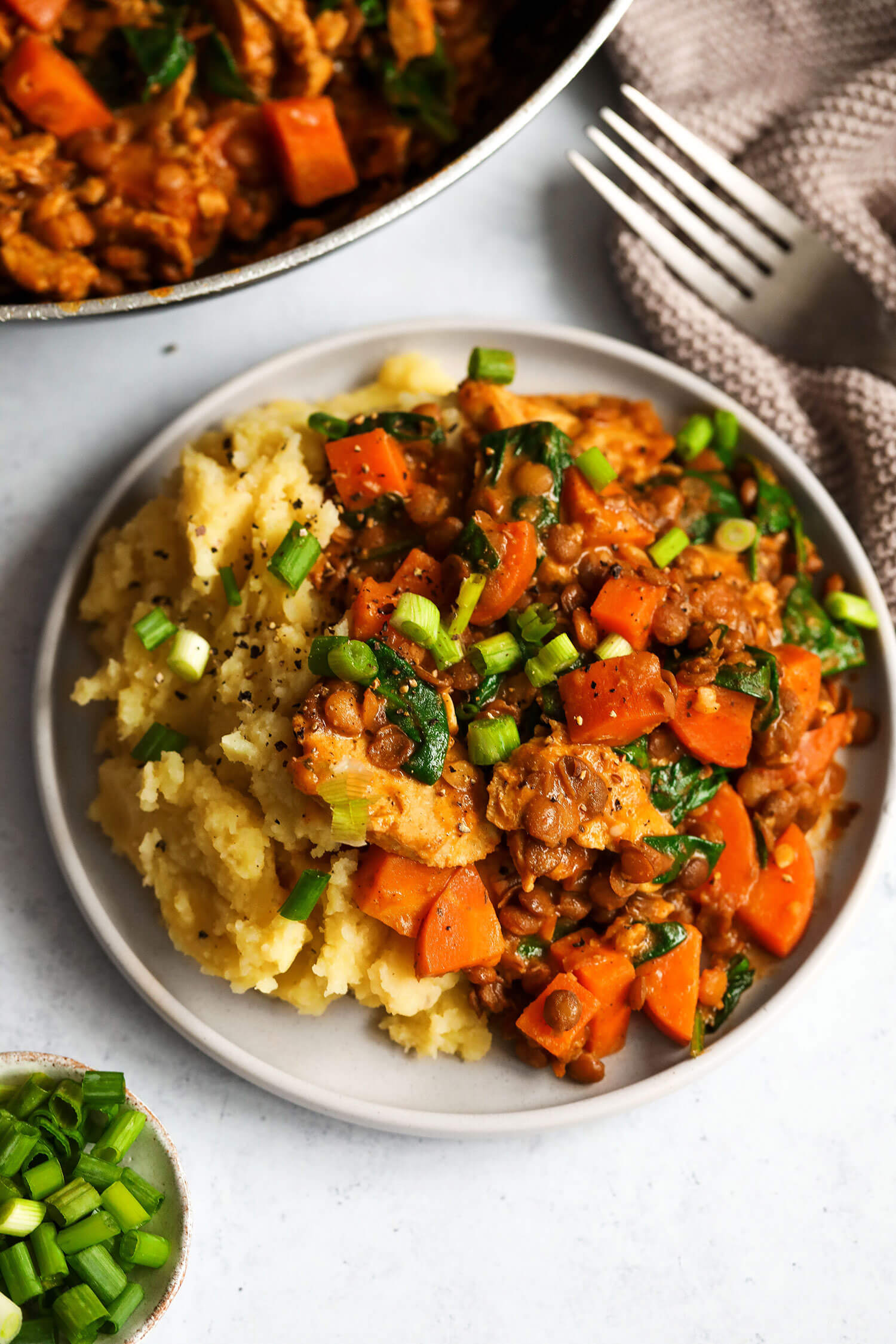 For people who live on their own like I do, meal times can also be a struggle. I often find myself not feeling motivated to prepare meals just for myself and feel like it's a waste of time cooking for one. I also hate it when I buy ingredients for a recipe, open a pack or a jar to use some of it, and then the rest goes to waste because I don't get around to using it all being a single person household. I used to share leftovers with friends/family, but since the pandemic started I don't even get to do that anymore. Waste is a big thing for me and I'm always conscious of how much food I buy and try to avoid wasting. Ordering meals from Hellofresh means I only get what I need for that meal and nothing is left sitting in my fridge that gets forgotten about.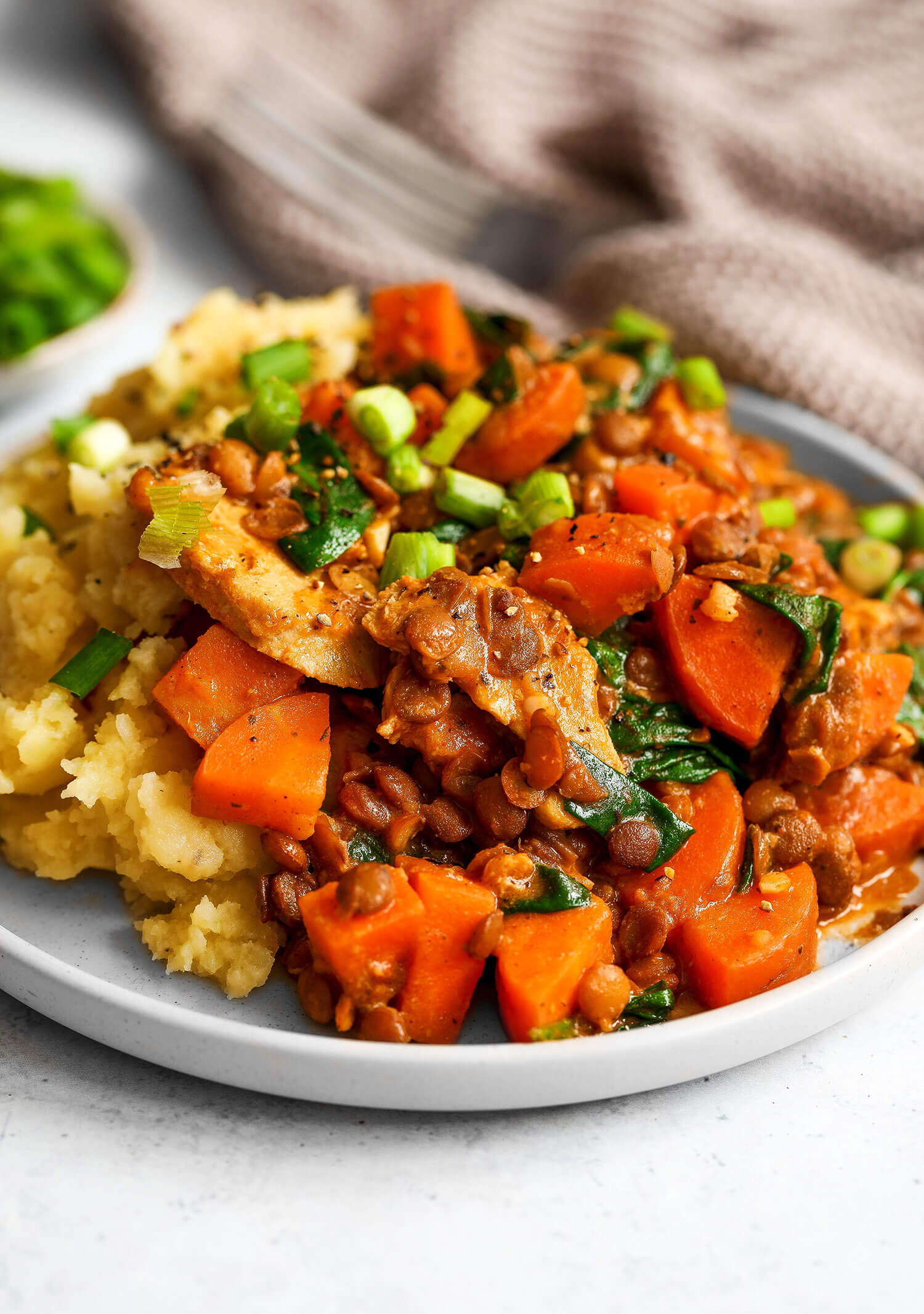 The meal I decided to review is this delicious Creamy Lentils and Plant Based Chicken served with mash – so yummy, cosy and easy to make. Again everything was measured out for me so all I had to do really was chop the veg, which I find therapeutic anyway so I don't mind it. I'd rather do that than have the veg already chopped and exposed to air for a few hours for it to begin oxidising. Mash isn't something I usually cook or would usually go for, and that's one of the beauties of ordering meal boxes – you get to enjoy and experience different ingredients, tastes and cuisines that you wouldn't usually make yourself at home. It really does give me so much inspiration for future meals. It's a great way to learn what goes with that, what works well and how to pair ingredients and flavours together to make yummy meals!
Head over to their recipe page to browse their extensive range or recipes and meals!