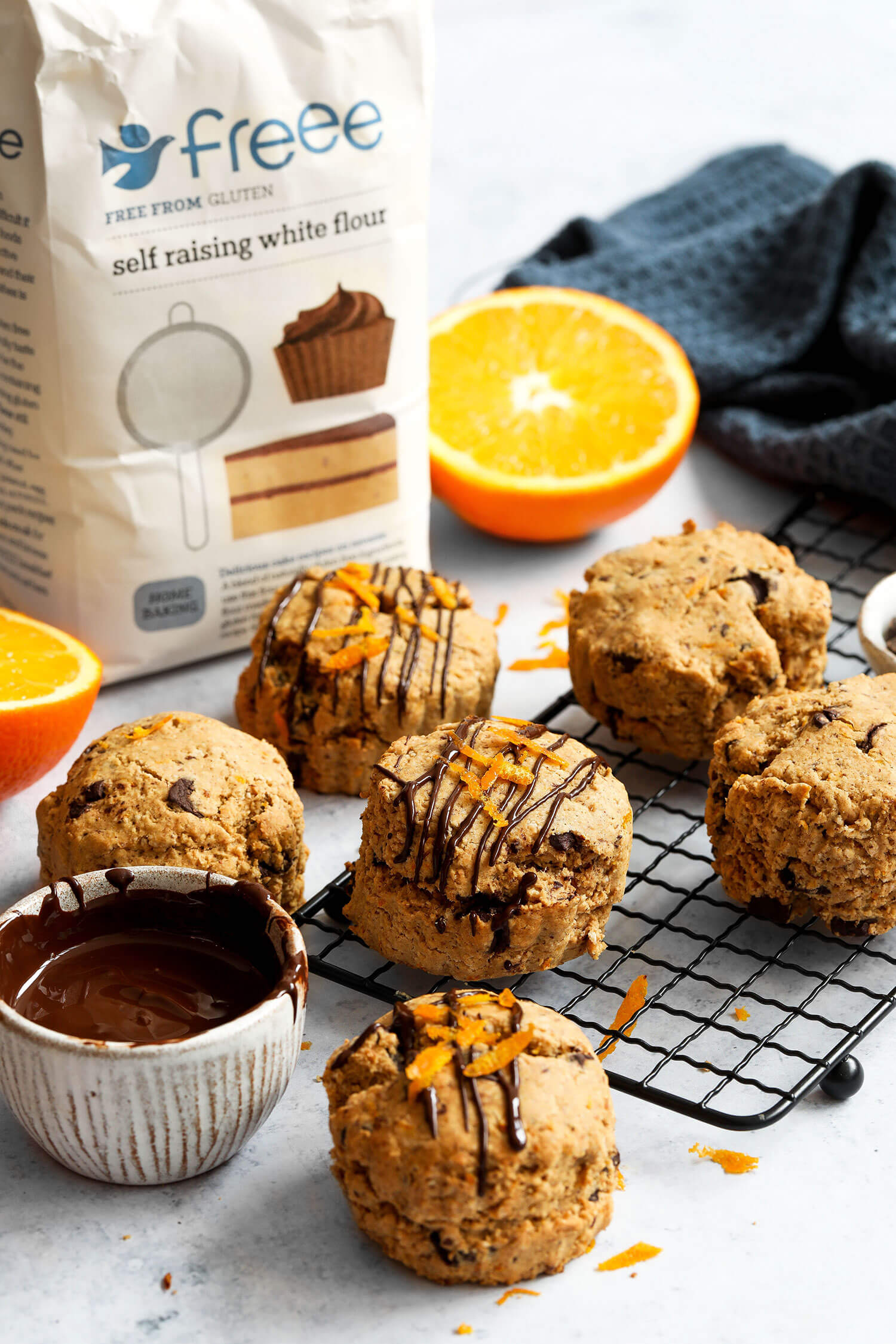 *This post is sponsored by FREEE*
Is there anything more comforting on a cold, rainy day than a lovely warm homemade scone and a cup of tea? How about a chocolate orange scone? It's definitely my go to treat for this time of year!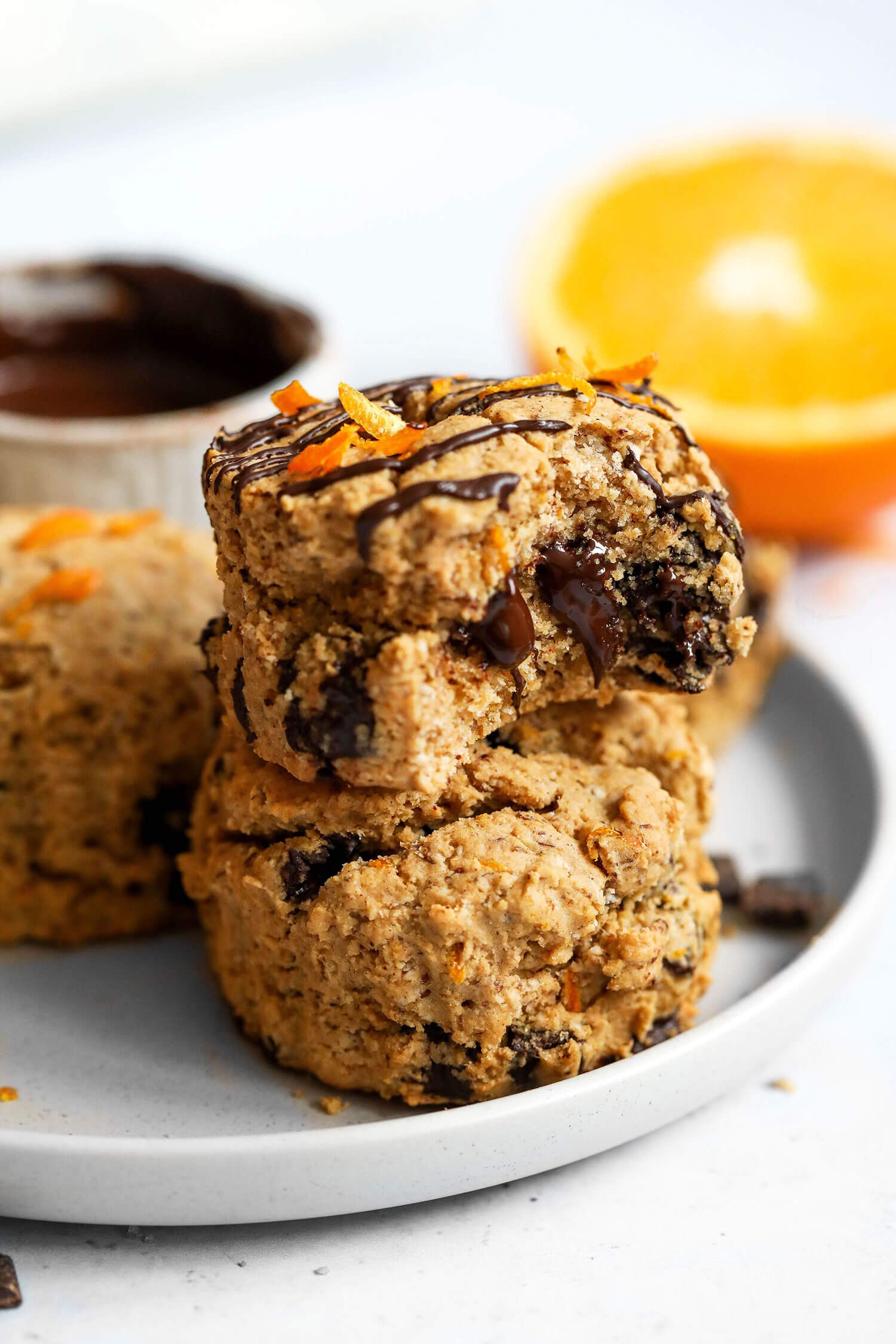 These chocolate orange scones are super comforting and they couldn't be easier to make. I used a mixture of FREEE Gluten Free Self Raising White Flour and oat flour, which I made myself by blending gluten-free oats – try FREEE's Gluten Free Porridge Oats – into a fine flour in the food processor. The scones are also vegan, but they don't have to be if you're not avoiding milk or butter. They can also easily be made nut-free by using a nut-free plant milk like soy or hemp. To make this recipe vegan I used a flax egg (ground flaxseed mixed with water and left to set), dairy-free spread and almond milk.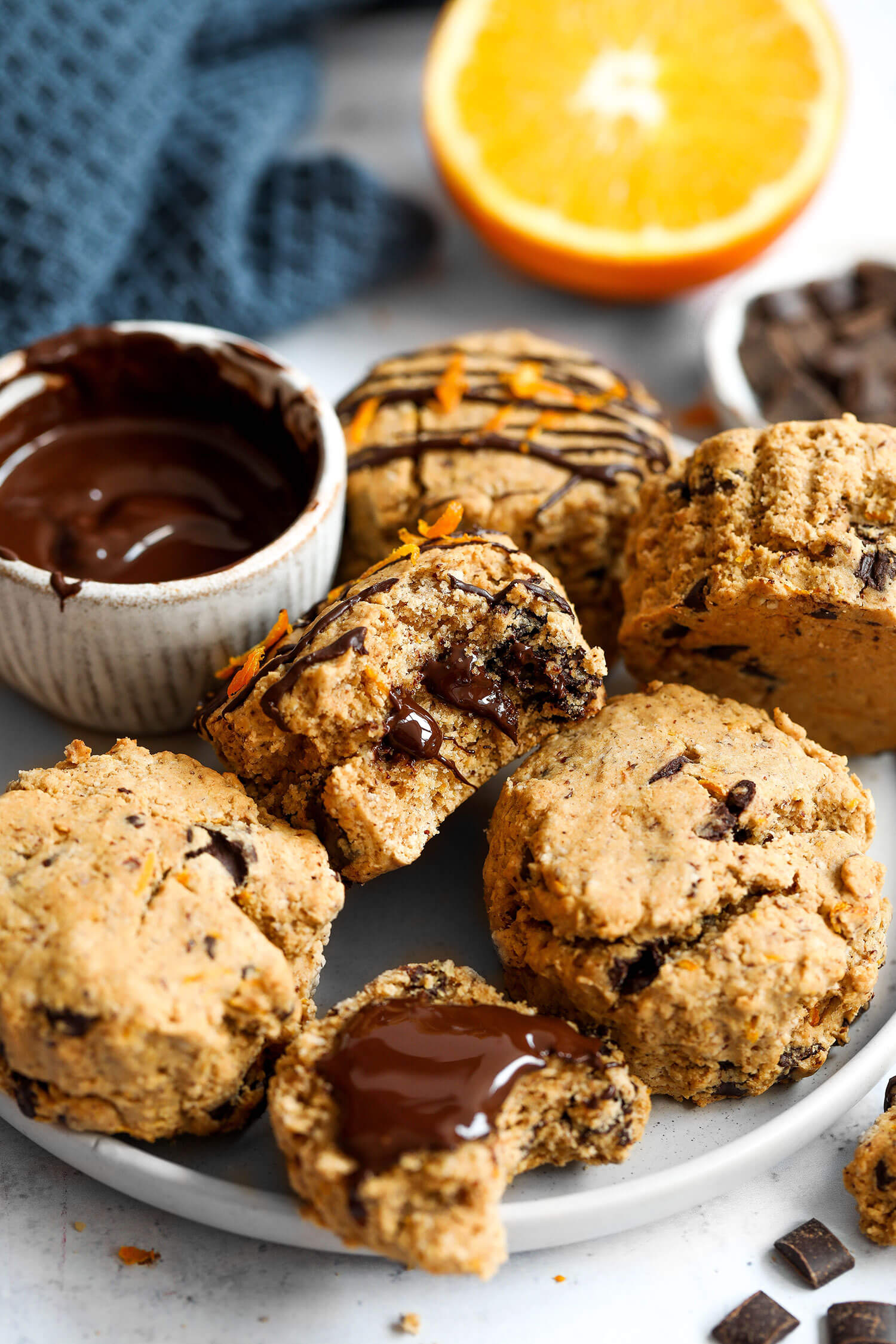 I've teamed up with FREEE to create delicious gluten-free bakes that everyone can enjoy this Christmas using FREEE flours. It's as easy as 1, 2, FREEE!
FREEE flours go through a rigorous testing regime and are always clearly labelled. All FREEE products are produced in dedicated production facilities. As well as flours, they also sell a wide range of products from baking mixes, baking essentials, breakfast cereals, cookies and oat bars to pastas making them the home to the no. 1 gluten-free flour range in the UK. You can find their flours stocked on their website freee-foods.co.uk and selected ASDA, Morrisons, Ocado, Sainsbury's, Tesco, Waitrose & Partners, Co-op stores. Their Gluten Free Porridge Oats are also available with Ocado and at freee-foods.co.uk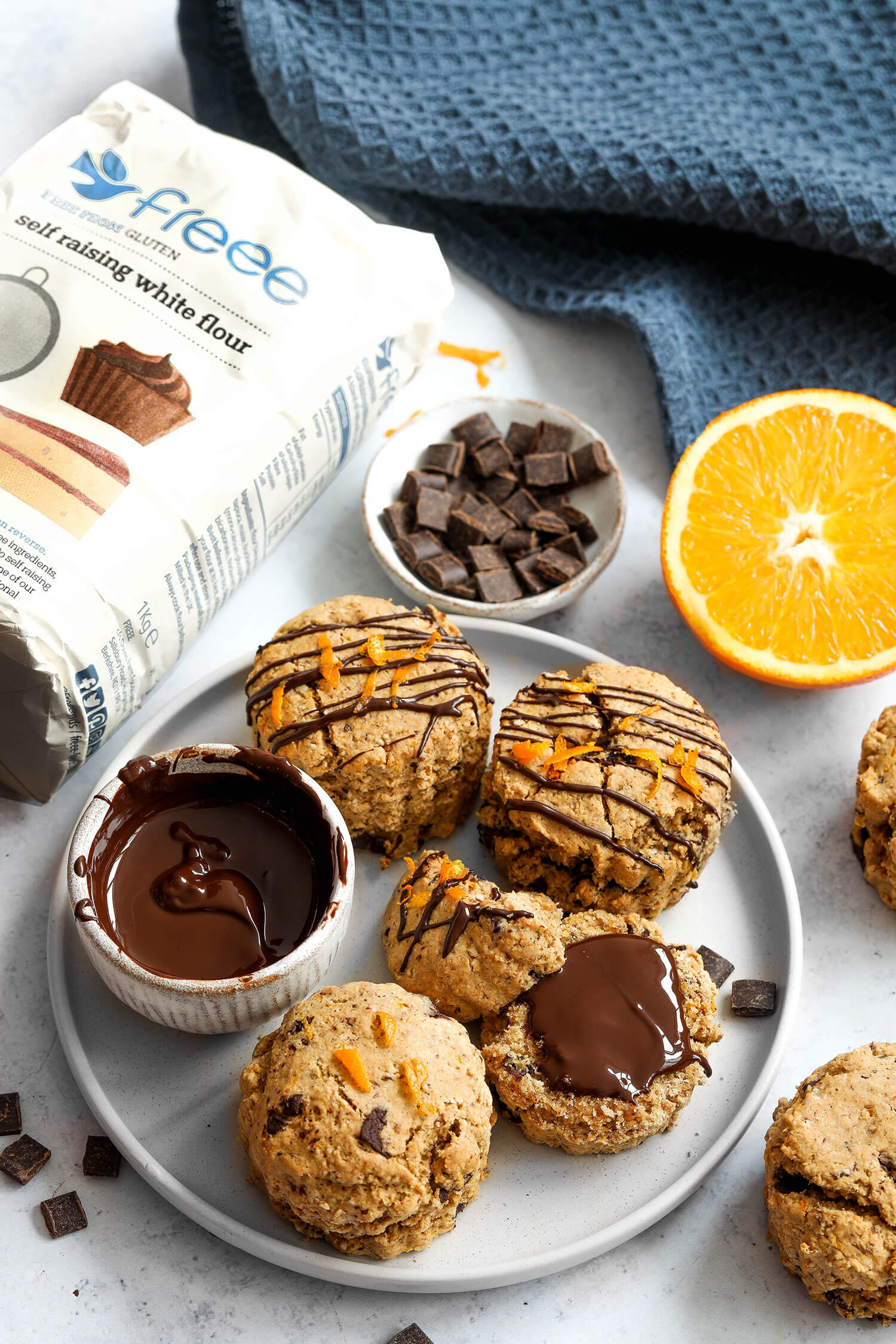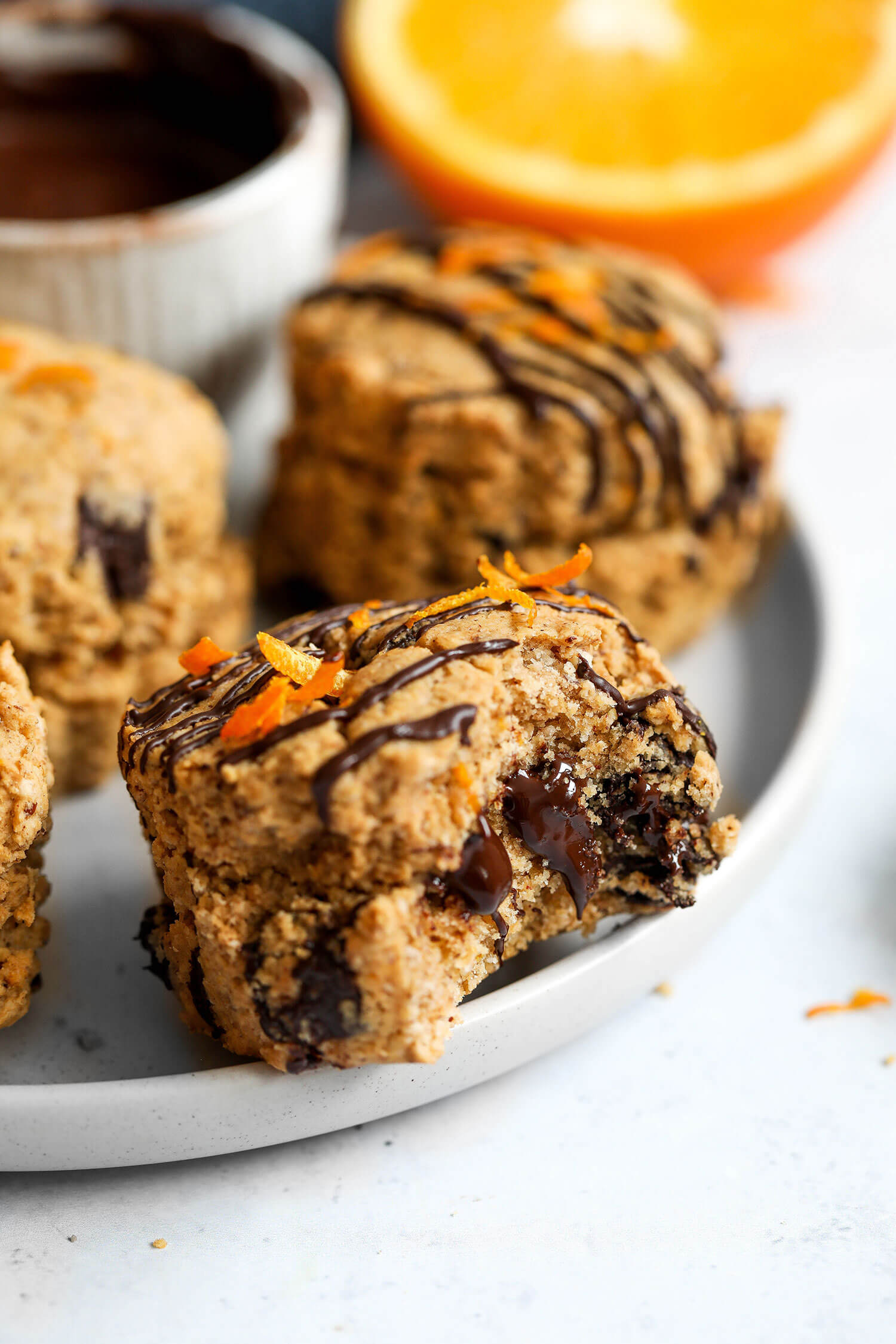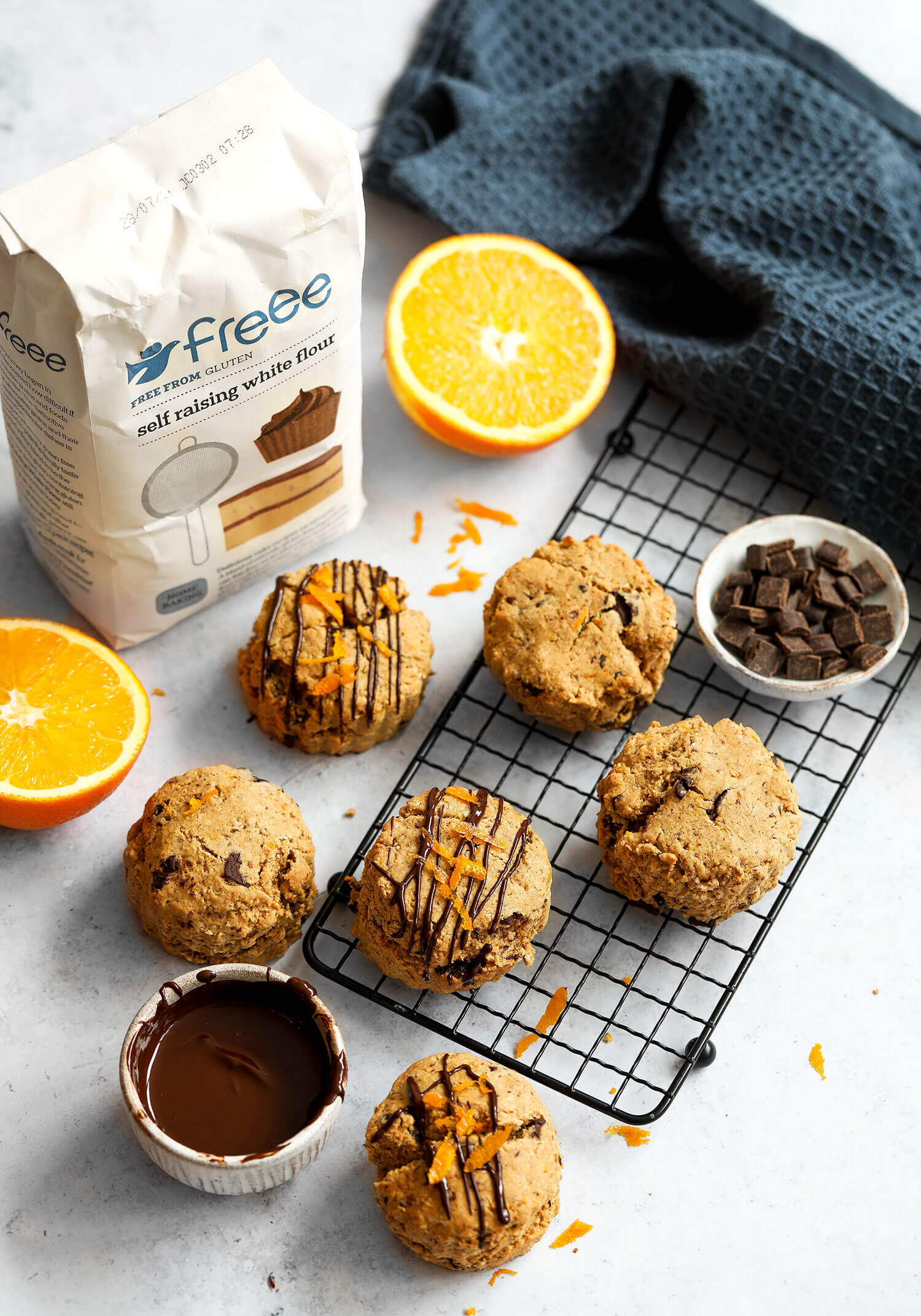 So if you're looking for a vegan, gluten-free or nut-free treat to make for yourself or a loved one this festive season, you NEED to try these scones! They would make an amazing addition to an at home afternoon tea party since a lot of us won't be able to eat out this December.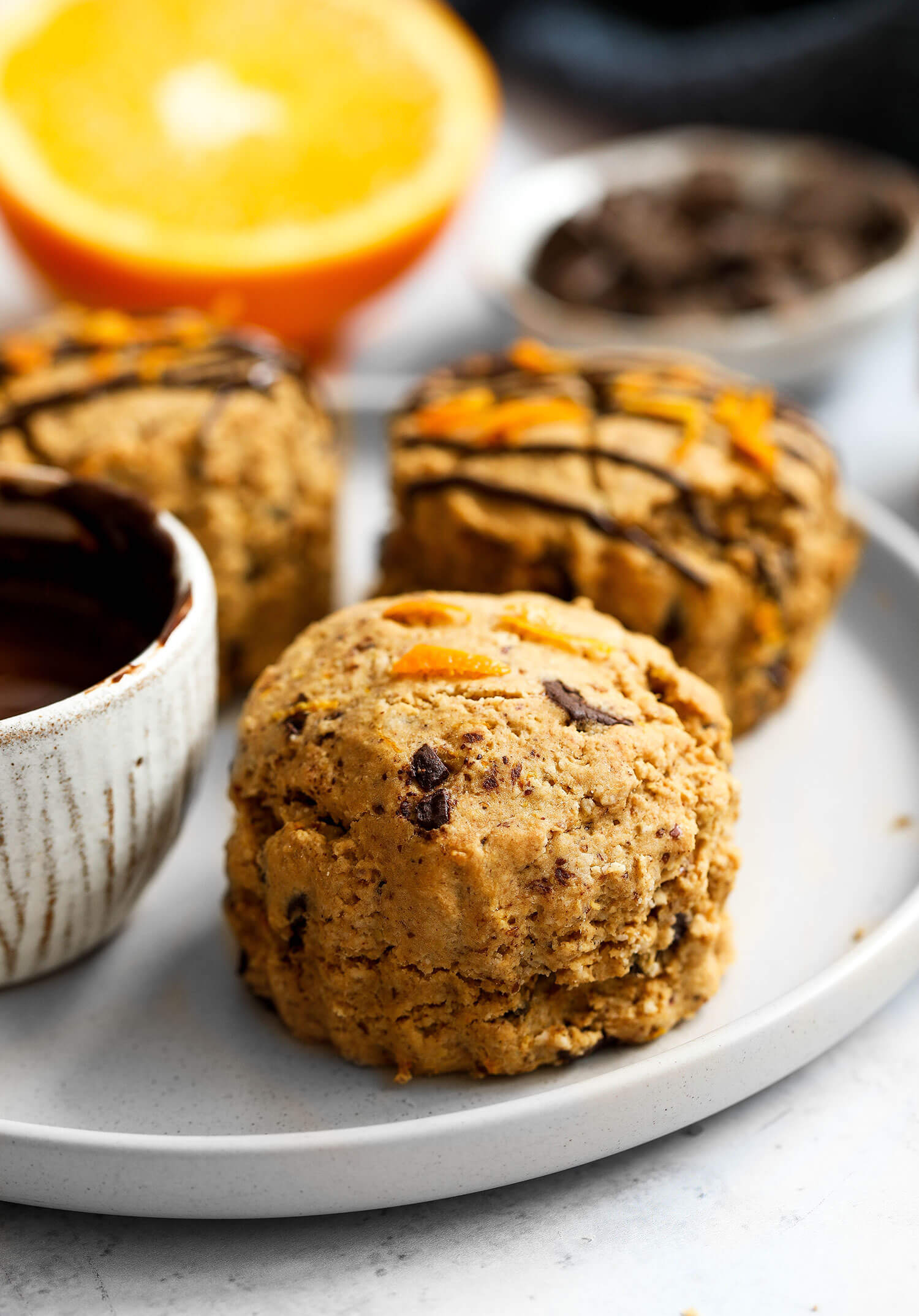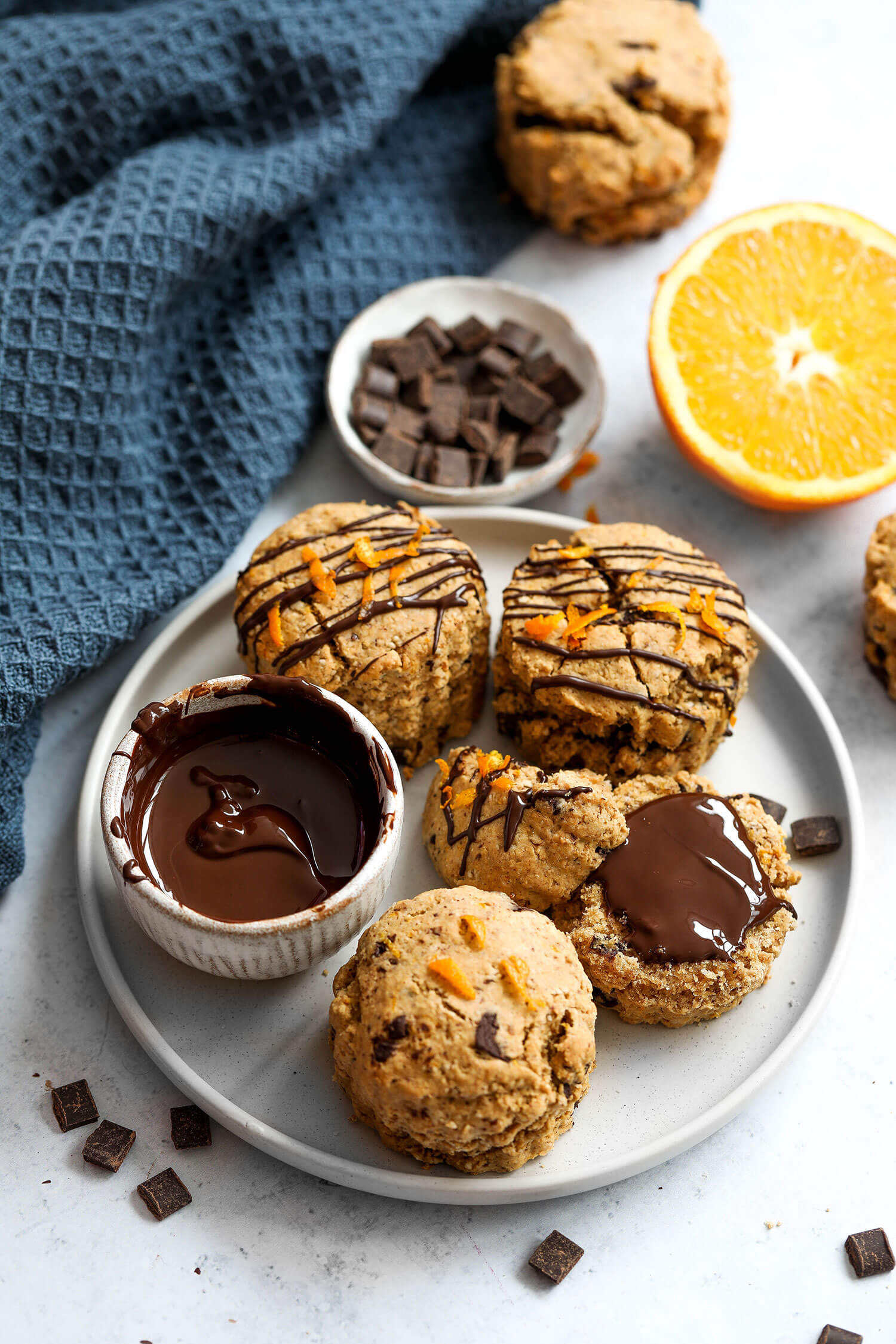 Chocolate Orange Scones Vegan & Gluten-free
Makes 5-6
Ingredients
120g FREEE Gluten Free Self Raising Gluten Free White Flour
100g oat flour (FREEE Gluten Free Porridge Oats ground up into a flour in the food processor)
1 tsp baking powder
1/2 tsp salt
3 tbsp brown sugar
60g dairy-free spread/butter
5 tbsp milk of choice
1 flax egg – 1 tbsp milled flaxseed + 3 tbsp water. Mix in a small bowl and leave to set for 15 minutes
Zest of 1 orange
45g dark chocolate chips
Method
Preheat your oven to 220C/200C fan/400F
Mix the FREEE Gluten Free Self Raising White Flour, oat flour, baking powder and salt in a large bowl. Add the dairy-free spread and rub in with your fingers until the mix looks like fine crumbs. Stir in the sugar, then fold in the milk, flax egg, orange zest and chocolate chips. Kneed until you have a dough consistency.
Transfer the dough onto a sheet of baking paper and top with another sheet and roll out to a thickness of 3cm. Use a small cutter to cut out the scones, place on a baking sheet lined with parchment paper and bake for 15 minutes.
Leave to cool completely before slicing.
Optional – serve with dairy-free chocolate spread to make them taste extra decadent. Enjoy!