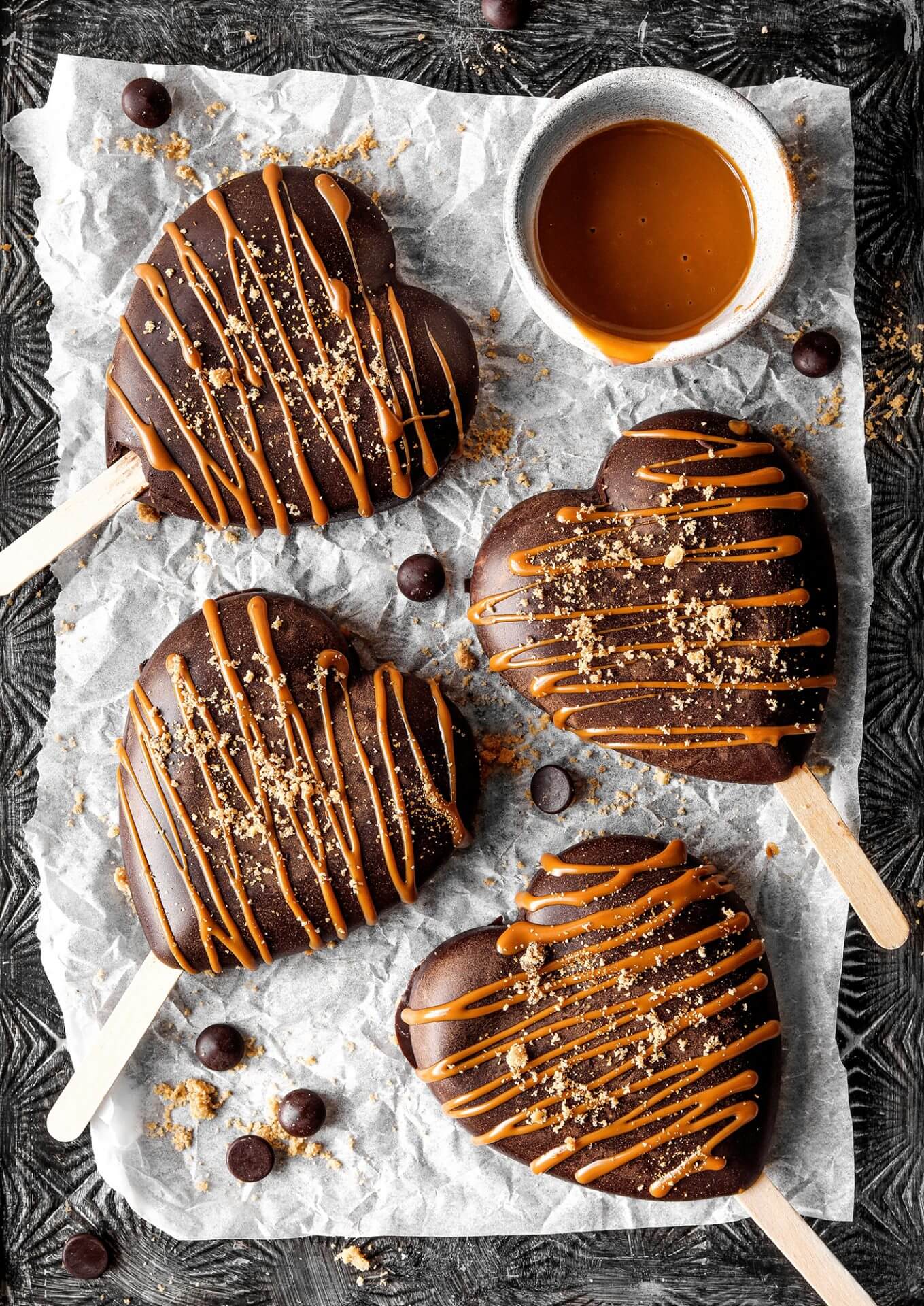 Need a quick and easy treat for Valentine's Day? Try these super easy cookie dough hearts!
Healthier cookie dough encased in a decadent dark chocolate shell, oh and they're shaped like hearts! Can' think of a cuter way to show a loved one how much you care.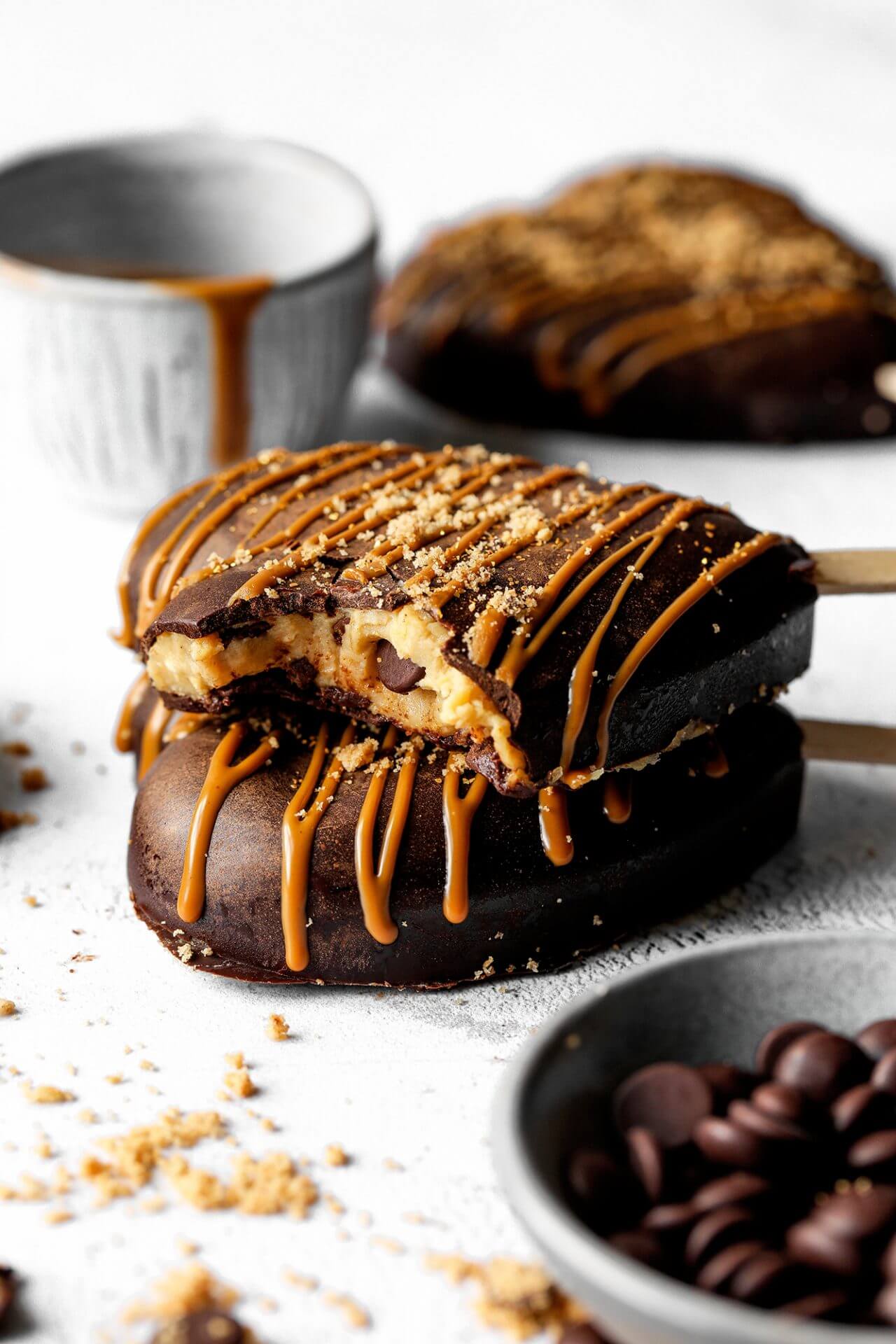 I'm all about balance when it comes to my diet – eating healthy most of the time, but also enjoying an indulgent treat every now and then. But I also think if you can make a dessert healthier, why not? Especially if there is no compromise on taste. I made the cookie dough using 5 main simple ingredients (one of them may surprise you!):
Cooked chickpeas
Cashew butter
Maple Syrup
Oats
Dark chocolate chips
Simple, yet create a delicious lighter and healthier cookie dough. Trust me when I say you won't be able to taste the chickpeas. Oh and these hearts also happen to be vegan, gluten-free and can easily be made nut-free too!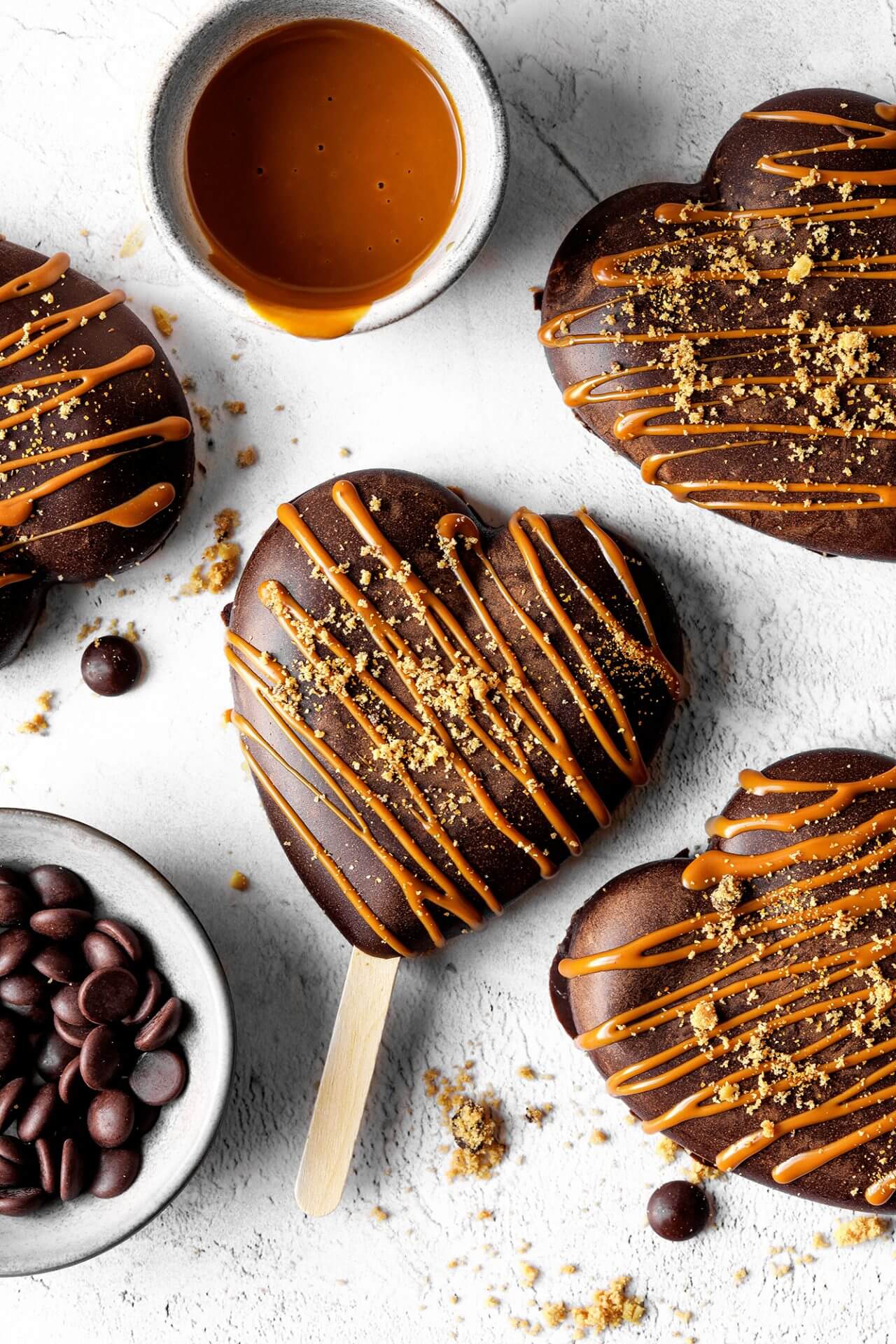 I've been a fan of using beans and pulses in desserts for many years now. They're so versatile and help create the best texture for certain desserts. They also add fibre, protein and nutrients to a dessert, which is a massive bonus. There is no rule that says just because you're eating a dessert that there's nothing in there that can benefit your body!
When it comes to Valentine's Day, I feel that a dessert isn't complete without some form of chocolate. That's why I decided to create pretty chocolate heart shells and use the cookie dough as a surprise filling. I also used wooden sticks (that came with these moulds that I used)
These cookie dough hearts are really quick and easy to make and taste so yummy! They're great as healthier treat or a lighter dessert after your Valentine's Day meal.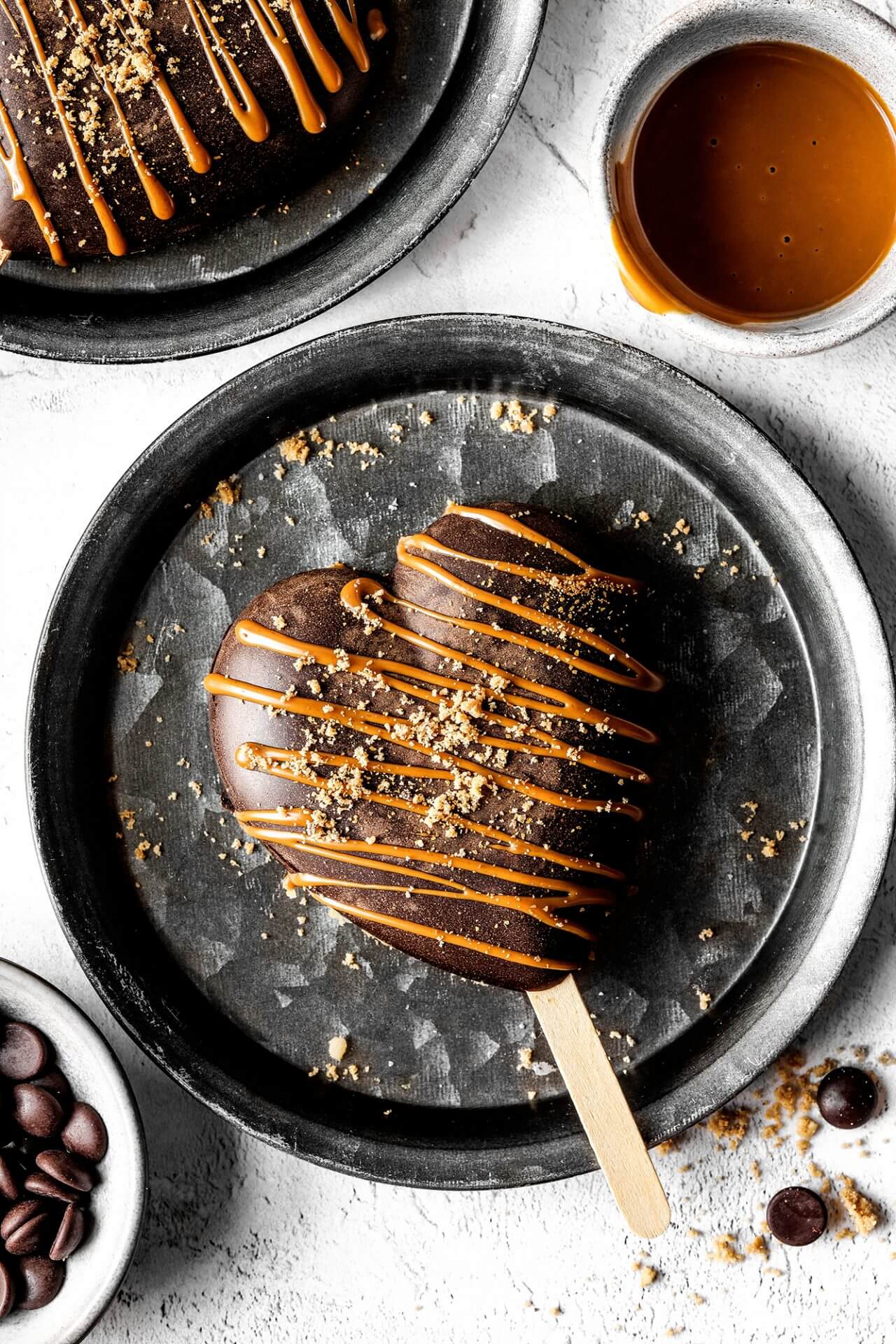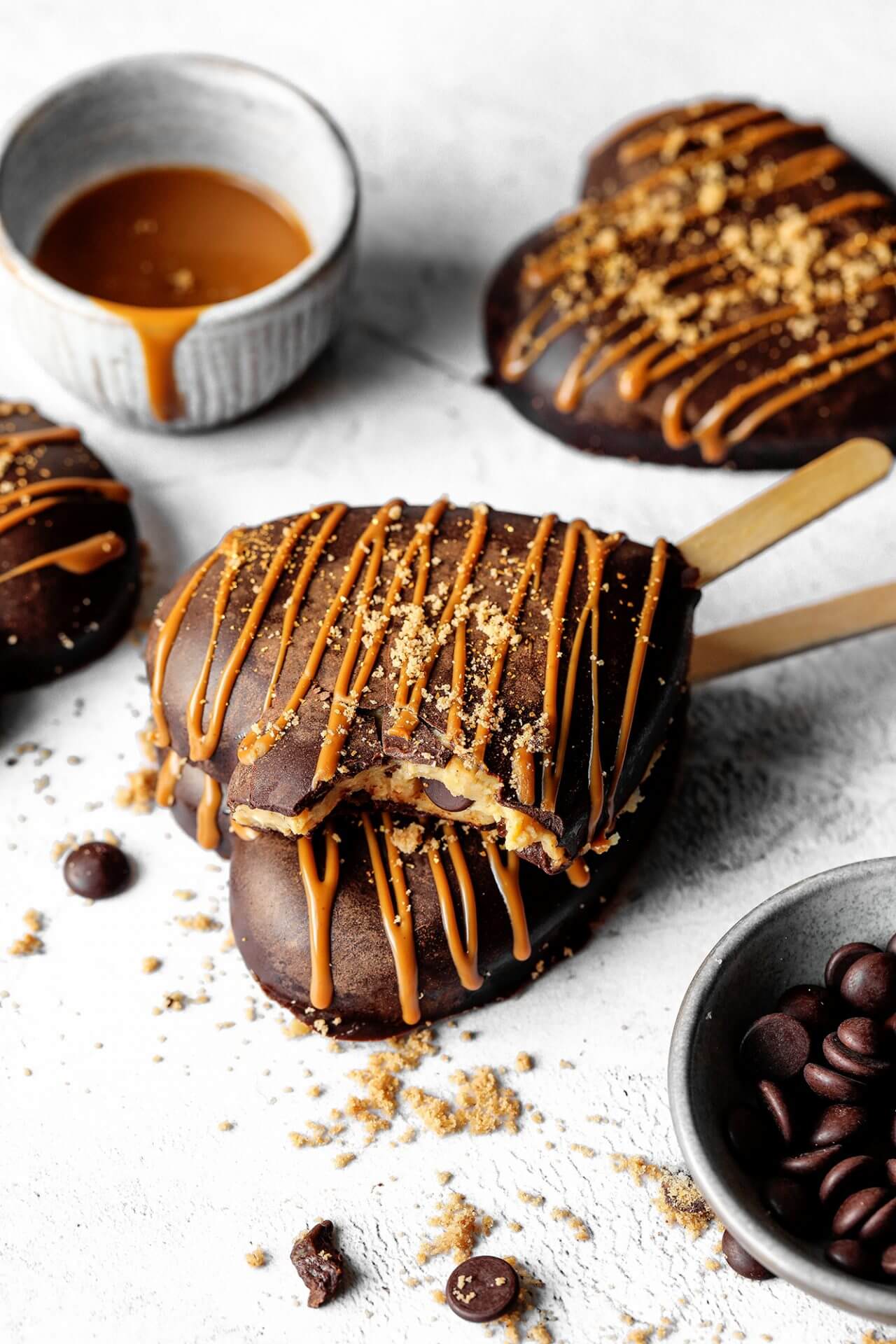 Cookie Dough Hearts
Makes – 4 hearts
Ingredients
1/2 can (110g) cooked chickpeas
2 tbsp cashew butter or almond butter*
2 tbsp maple syrup
2 tbsp oat flour**
Pinch of salt
1/2 tsp vanilla extract 
55g dark chocolate chips
150g dark chocolate, melted – divided
*You can use seed butter or tahini for a nut-free version.
**Oat flour is simply oats blended into a fine flour in a food processor. I always make my own! Use gluten-free oats to make this recipe gluten-free.
Method
Pour half the melted chocolate into 4 large silicone heart moulds (I used these) and brush up the sides with a silicone pastry brush. Freeze for 10 minutes to set.
Add the chickpeas, nut butter, maple syrup, oat flour, vanilla and salt to a good processor and blend until smooth.
Fold in the chocolate chips, then divide the mixture and smooth into the set chocolate hearts. Pour the remaining chocolate on top and smooth over with a spatula.
Freeze again for 2 hours, then carefully remove the hearts from the moulds.
Enjoy!
Store in an air-tight container in the fridge up to 3 days.