Chocolate Mousse Cups (Vegan & Gluten-free)
I'm a big fan of dark chocolate, but this certainly wasn't always the case. It takes time getting used to the bitter taste of dark chocolate, but once you start appreciating the complex depths of its flavour there's no turning back!
I have a huge sweet tooth, but I'm not the biggest fan of sugary sweets. Things like jelly babies, wine gums and Haribos never really appealed to me. When it comes to choosing a dessert, I always lean towards anything chocolatey. The bitterness of the chocolate counteracts and balances out the overall sweetness of the desserts making it just right for my liking. Sometimes I find non-chocolate desserts tend to be so sickly sweet.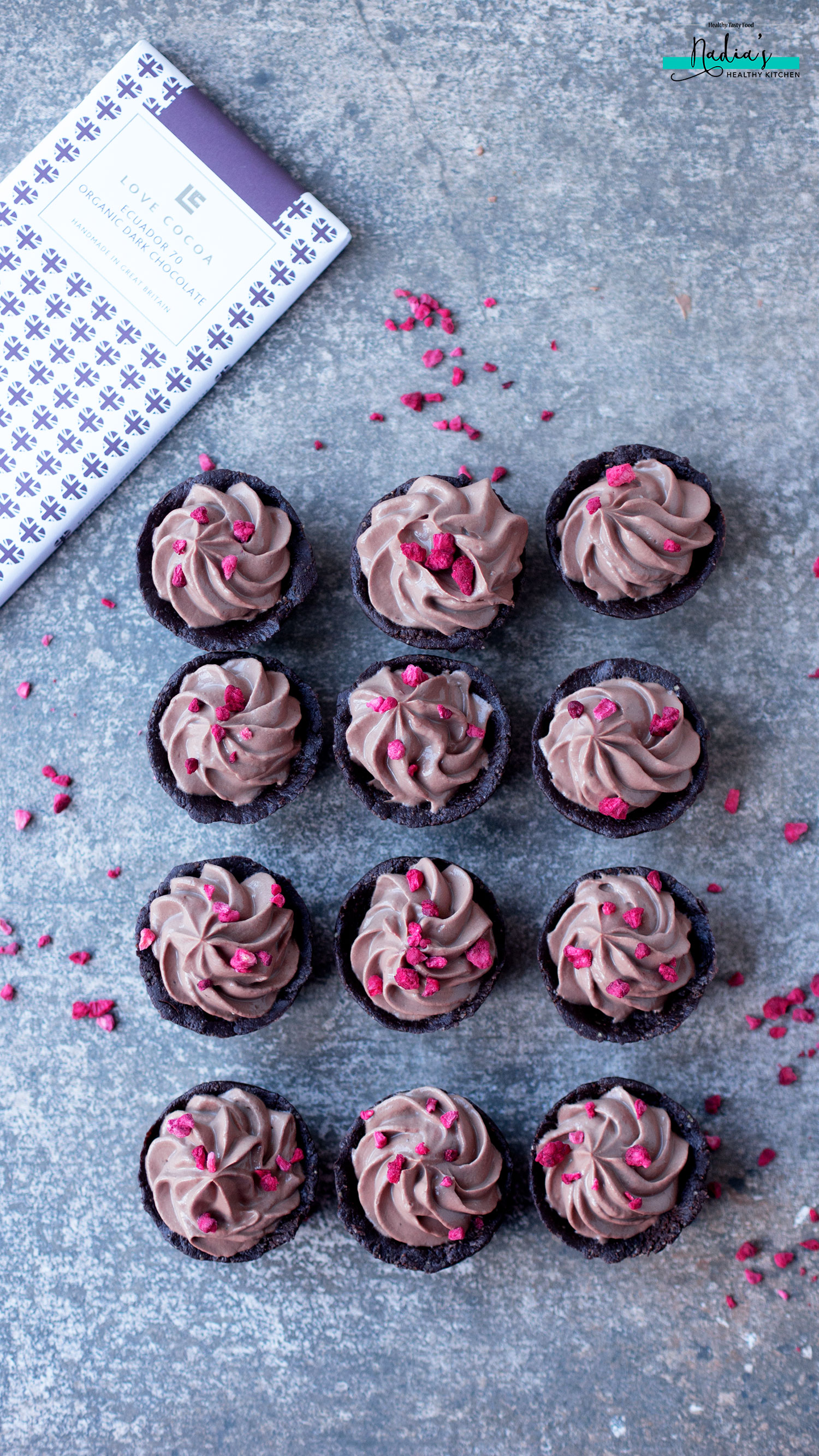 If you haven't already noticed, A LOT of my recipes are chocolate based. When it comes to creating a new recipe, the first ingredients I think of is chocolate. But can you blame me for being a chocaholic? It is one of human kind's best inventions, I'm pretty sure you'll all agree with me!
I'm collaborating with Love Cocoa to bring you lots of delicious and tempting chocolaty desserts that are vegan, gluten-free and much healthier than regular desserts – so you can literarily have your (chocolate) cake and eat it too!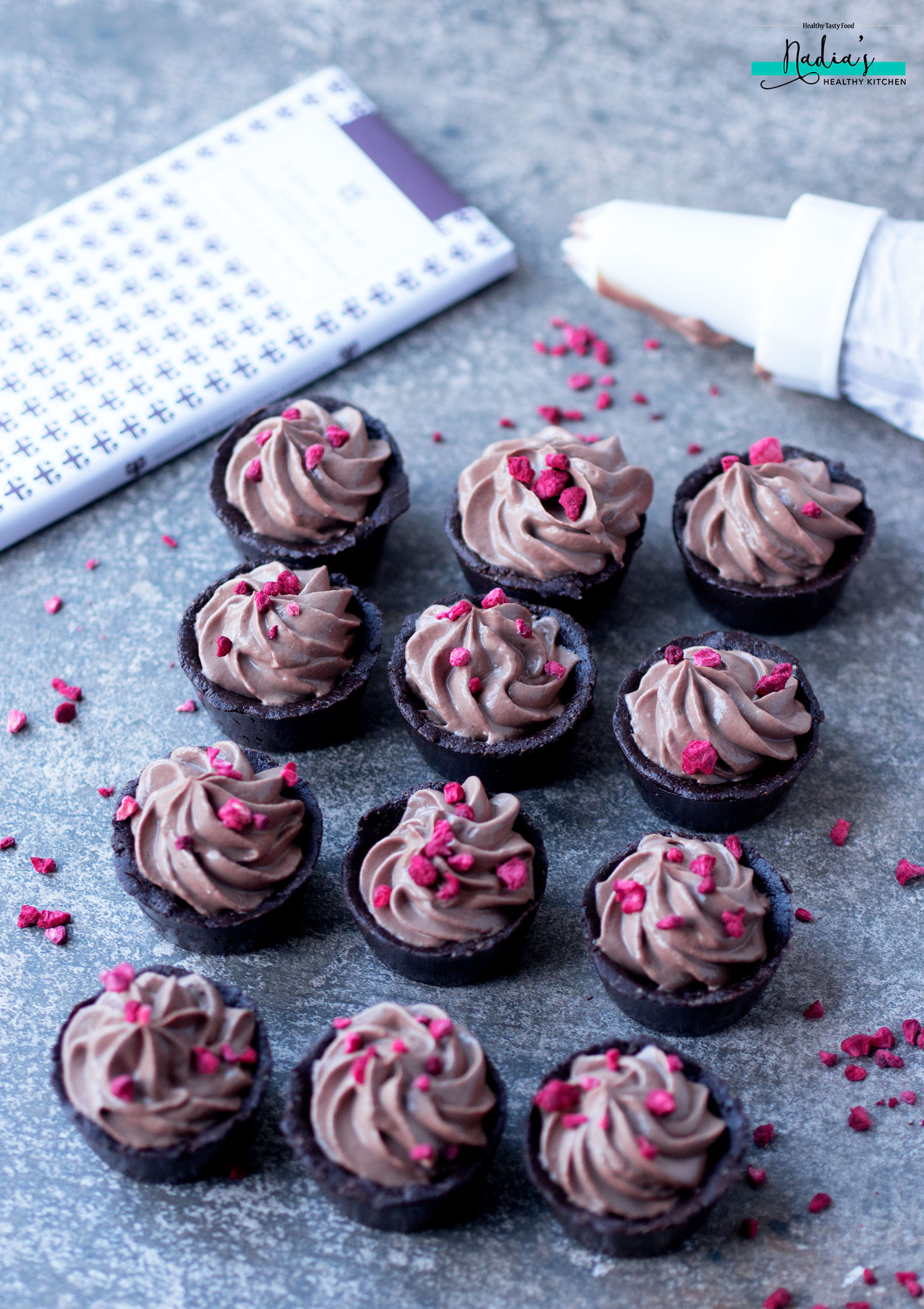 I mentioned Love Cocoa in my Halloween Spider Web Truffles and spoke about what they stand for and why I love their chocolates.
I want to show you how to make these delicious chocolate mousse cups that are both rich and light at the same time! The base is a mixture of oats, cocoa and maple syrup. It's so simple but results in the most delicious rich and dense crust.
The filling is a simple chocolate mousse made using soft tofu (great source of protein), maple syrup and melted 70% dairy-free organic dark chocolate.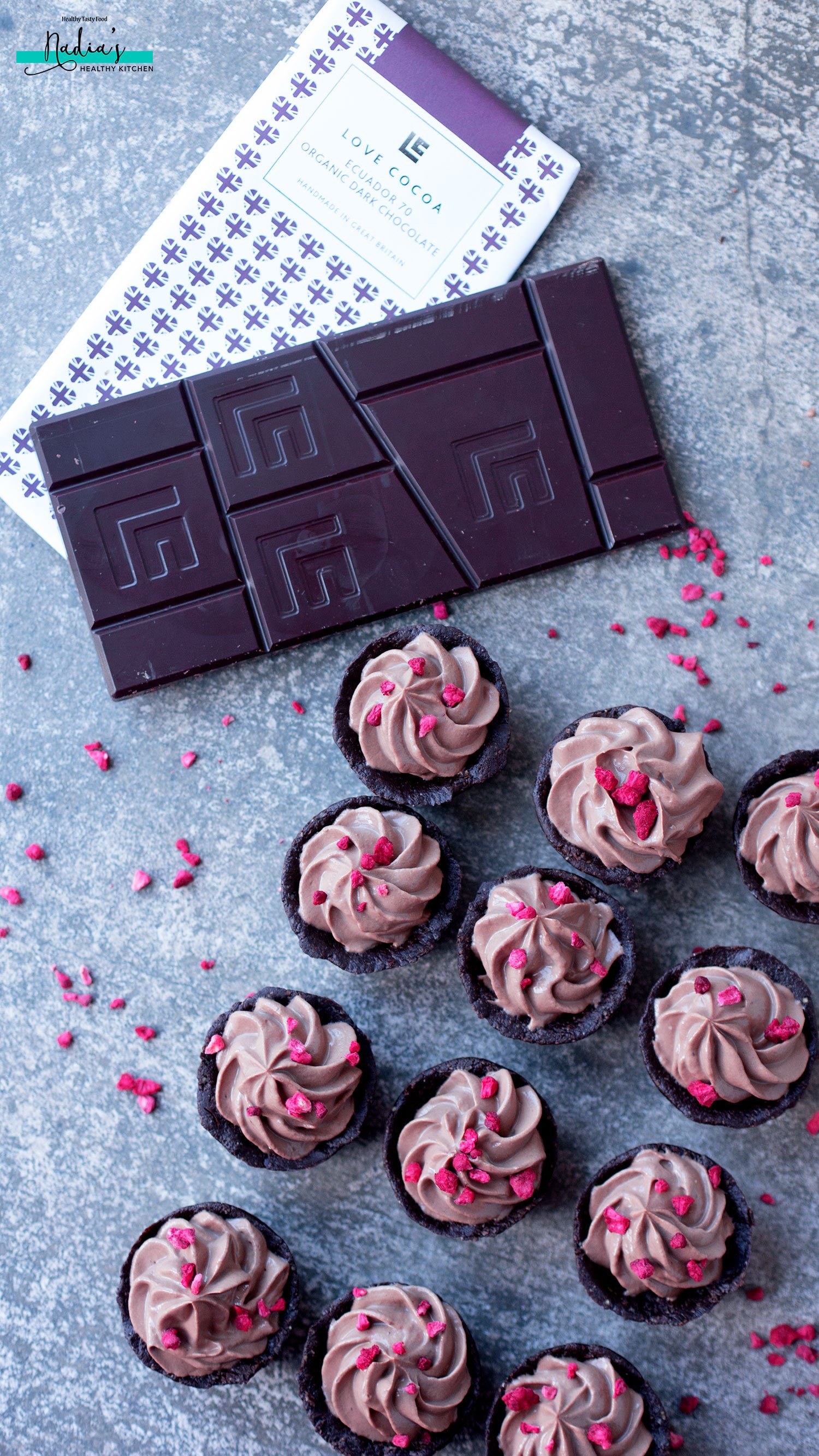 This recipe really is so so easy but looks really impressive! Great for when you have guests over, parties and celebrations. You can also make it for yourself, because everyone deserves a special treat every now and then! And they're healthy, so why not!
Chocolate Mousse Cups
2016-11-16 07:39:41
Serves 12
For the base
115g oat flour (make your own by blending plain oats into a fine flour in the food processor) - use gluten-free if allergic/intolerant
58g cocoa powder
1/4 tsp salt
4 tbsp maple syrup
2 tbsp coconut oil, melted
For the chocolate mousse
150g soft tofu
40g Love Cocoa Maldon Sea Salt 70% dark chocolate
1-2 tbsp maple syrup
Instructions
To make the base - In a large bowl, mix together the oat flour, cocoa and salt. Add in the maple syrup and coconut oil and mix well.
Divide the mixture equally between a 12 mini muffin tray. Freeze for 30 minutes to set.
To make the mouse - add the tofu to a food processor and blend until smooth.
Break up the chocolate into a heatproof bowl and melt over a pan of gently simmering water.
Pour the chocolate into the food processor and add in the maple syrup. Blend until smooth.
Refrigerate for 30 minutes.
Transfer the mousse mixture into a piping bag and start piping into the base.
Decorate the tarts with whatever you like! I used freeze dried raspberries.
Enjoy!
Notes
Store in the fridge for up to 4 days.
UK Health Blog - Nadia's Healthy Kitchen https://nadiashealthykitchen.com/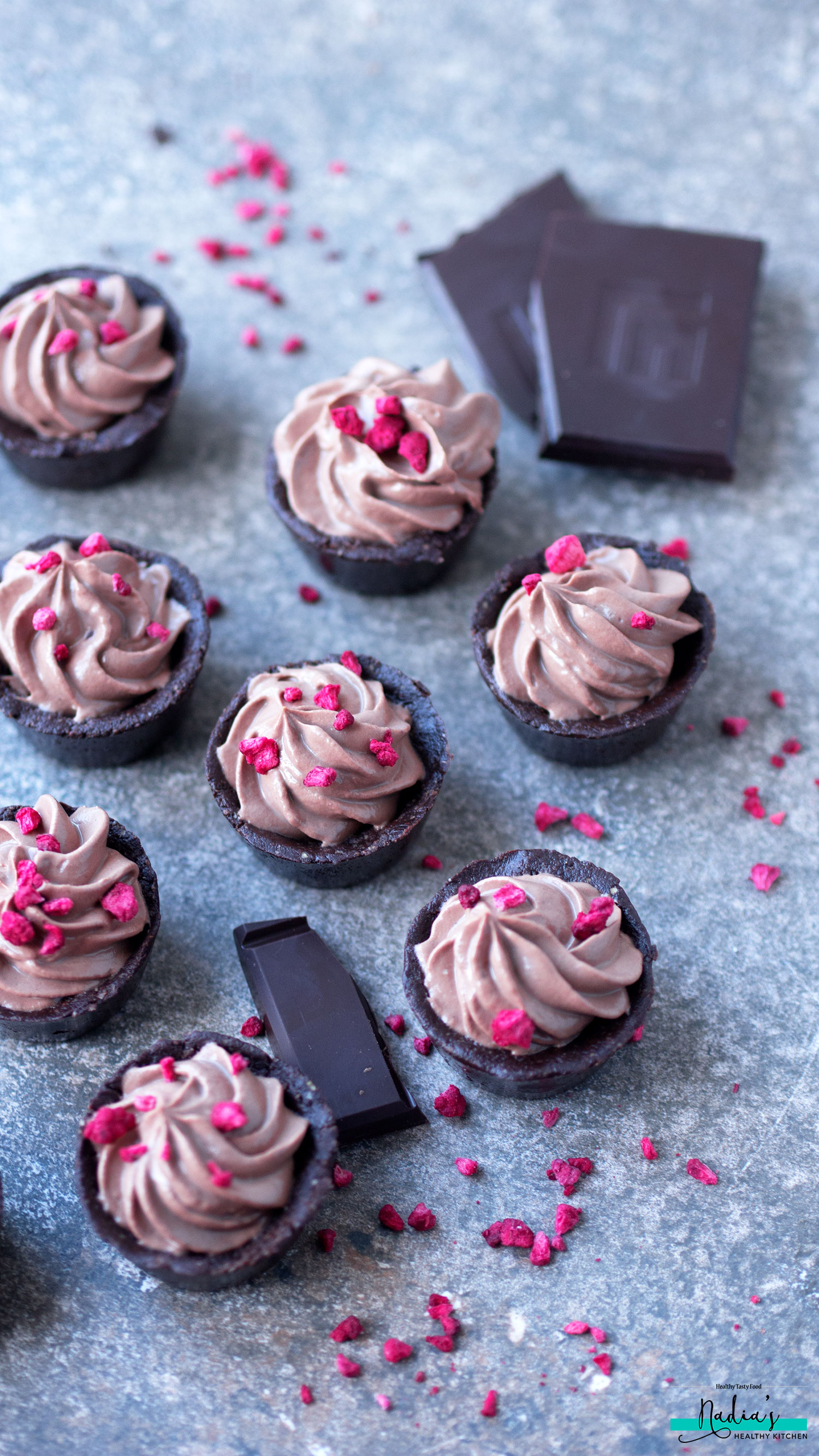 Share This Post