Chilli Butternut Squash Soup
Up until recently I've never been a huge soup fan. I just didn't grow up eating much soup, apart from lentil soup (my fave), so it never appealed much to me. However over the past few weeks I found myself actually craving soups, so I started to buy ready made soups when doing my weekly food shop.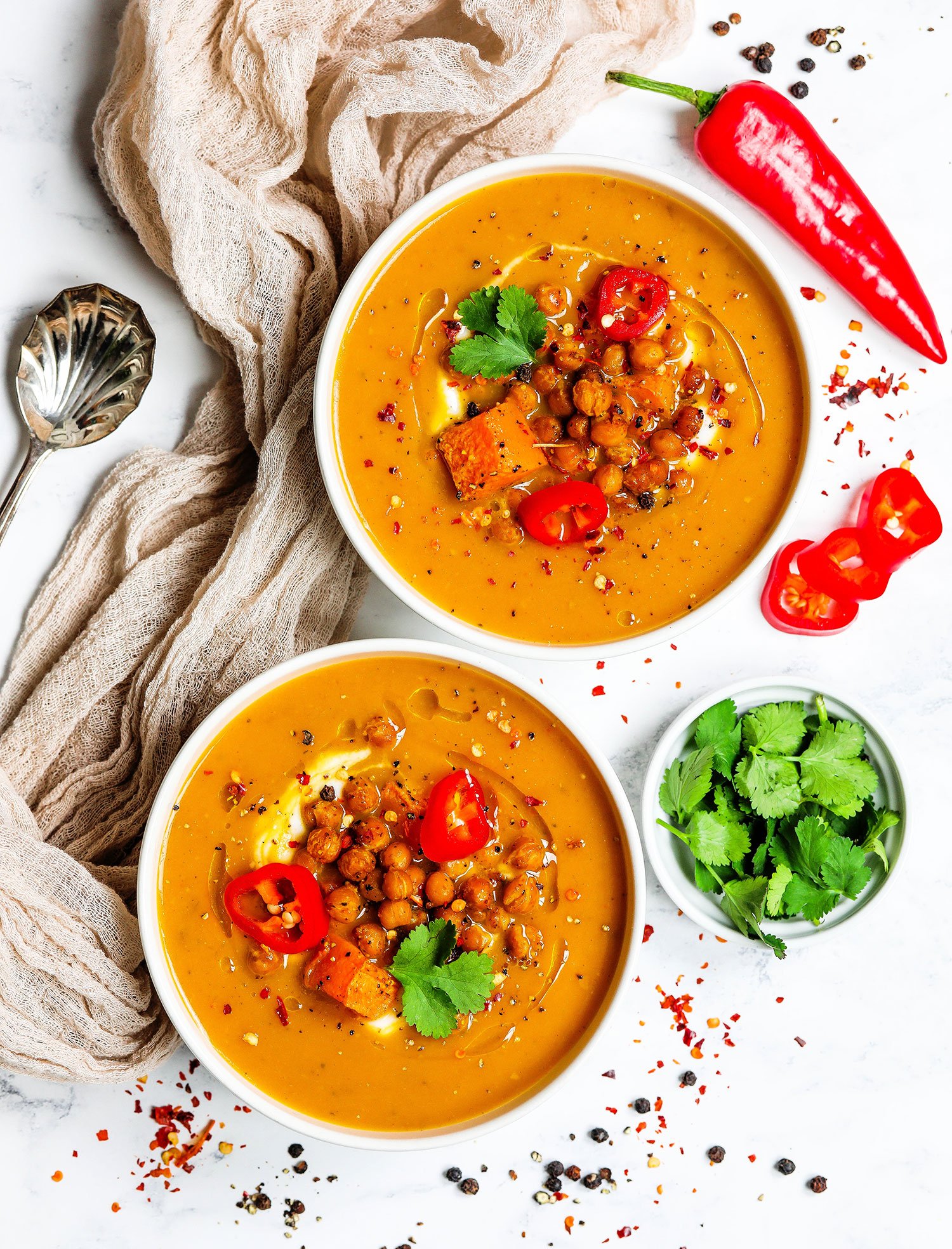 I'm usually a cold meal kind of person and I'm not usually fussed whether a meal is hot, room temperature or cold, but recently my body has been craving warm food. Comfort foods mainly. Stews, curries, porridge…and soup!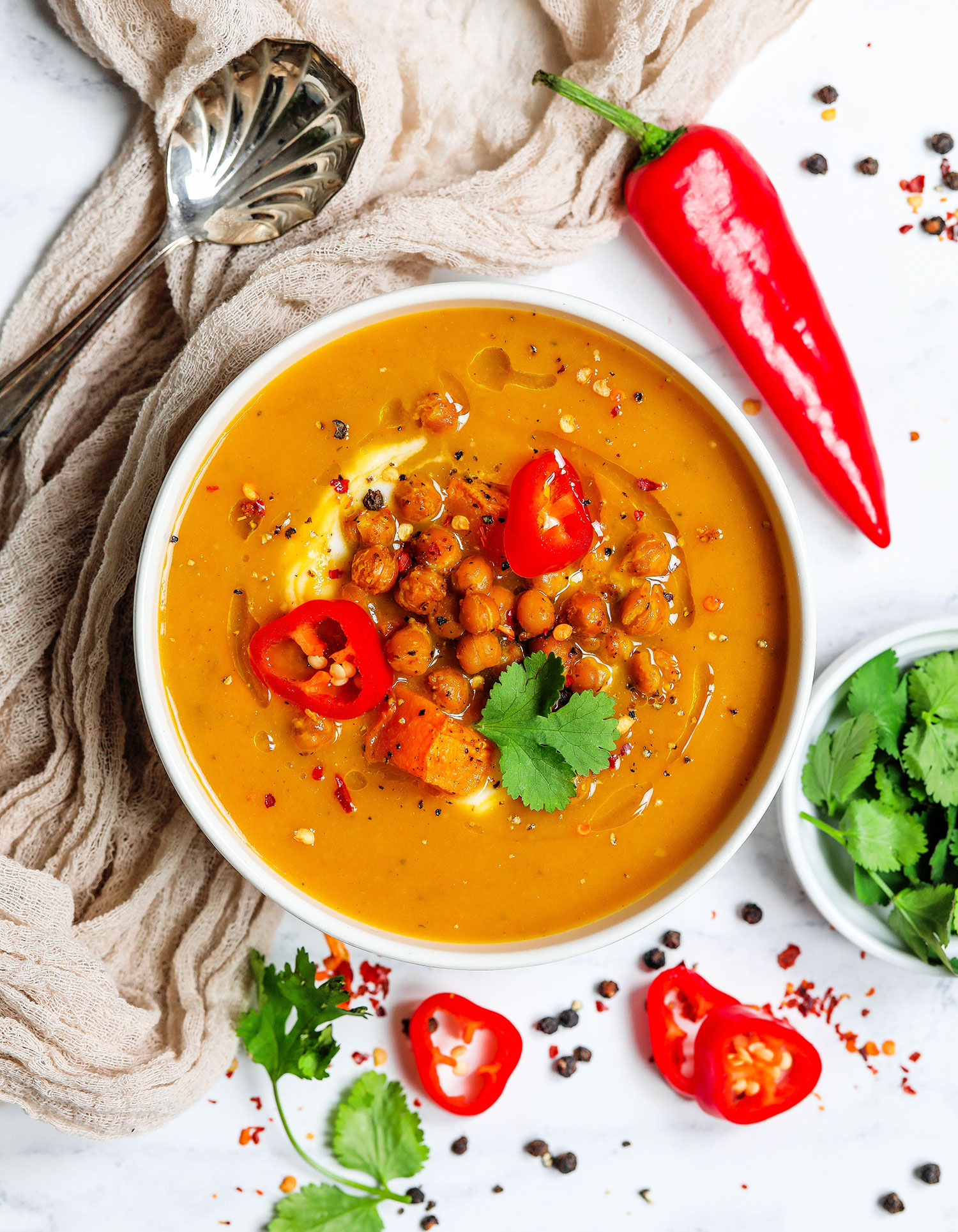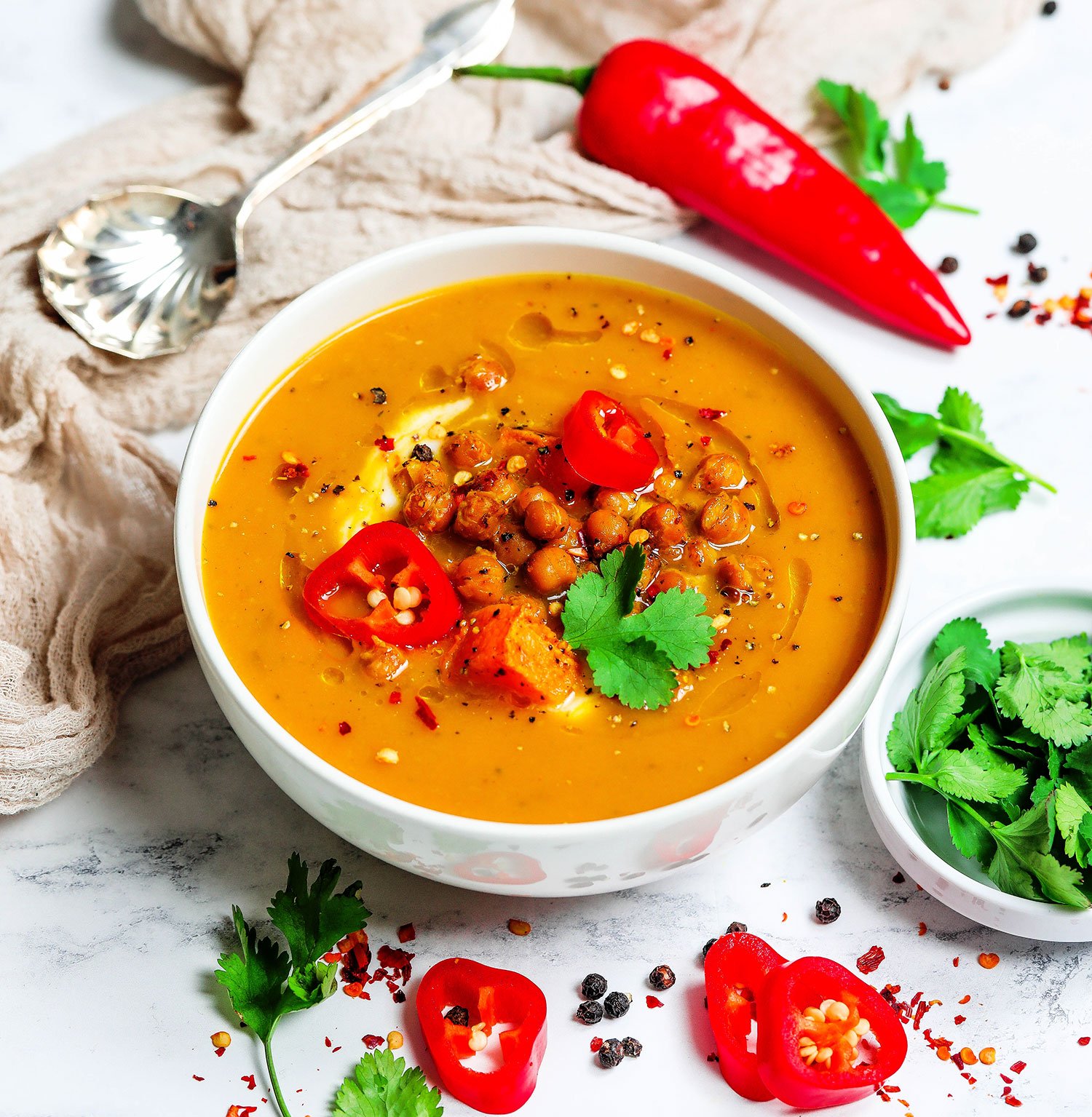 I decided to try making my own instead of relying on ready made soups. They're fairly easy to make, cost a lot less and are generally healthier when you make them yourself. You can easily make a big batch and enjoy it for lunch over the course of the week with a slice of bread and some steamed vegetables on the side.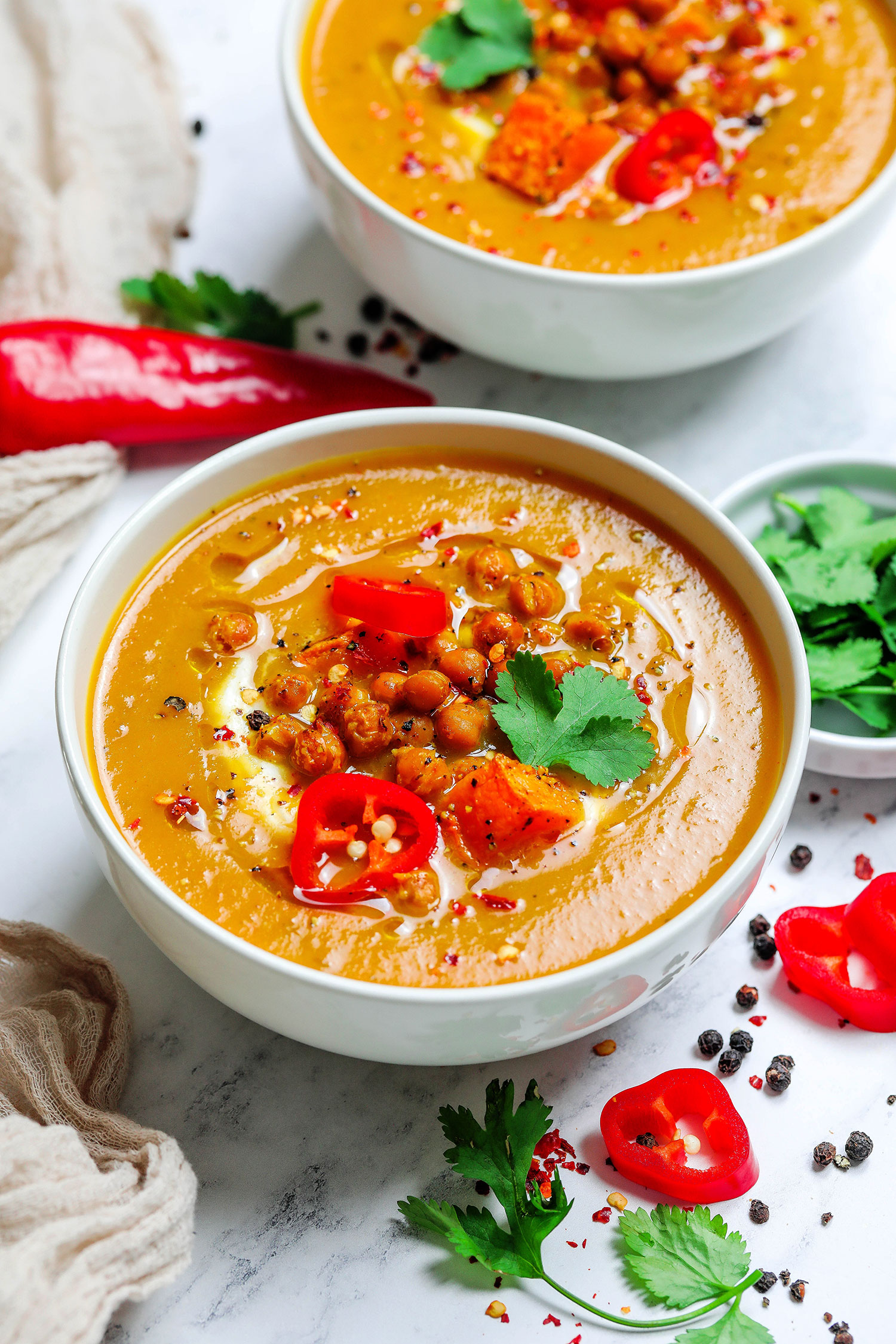 For me, this chilli butternut squash soup is the definition of comfort right now. Don't be put off by the word 'chilli', if you're not a fan of hot food, you can adjust the amount you use or leave it out completely. It will still taste just as yummy!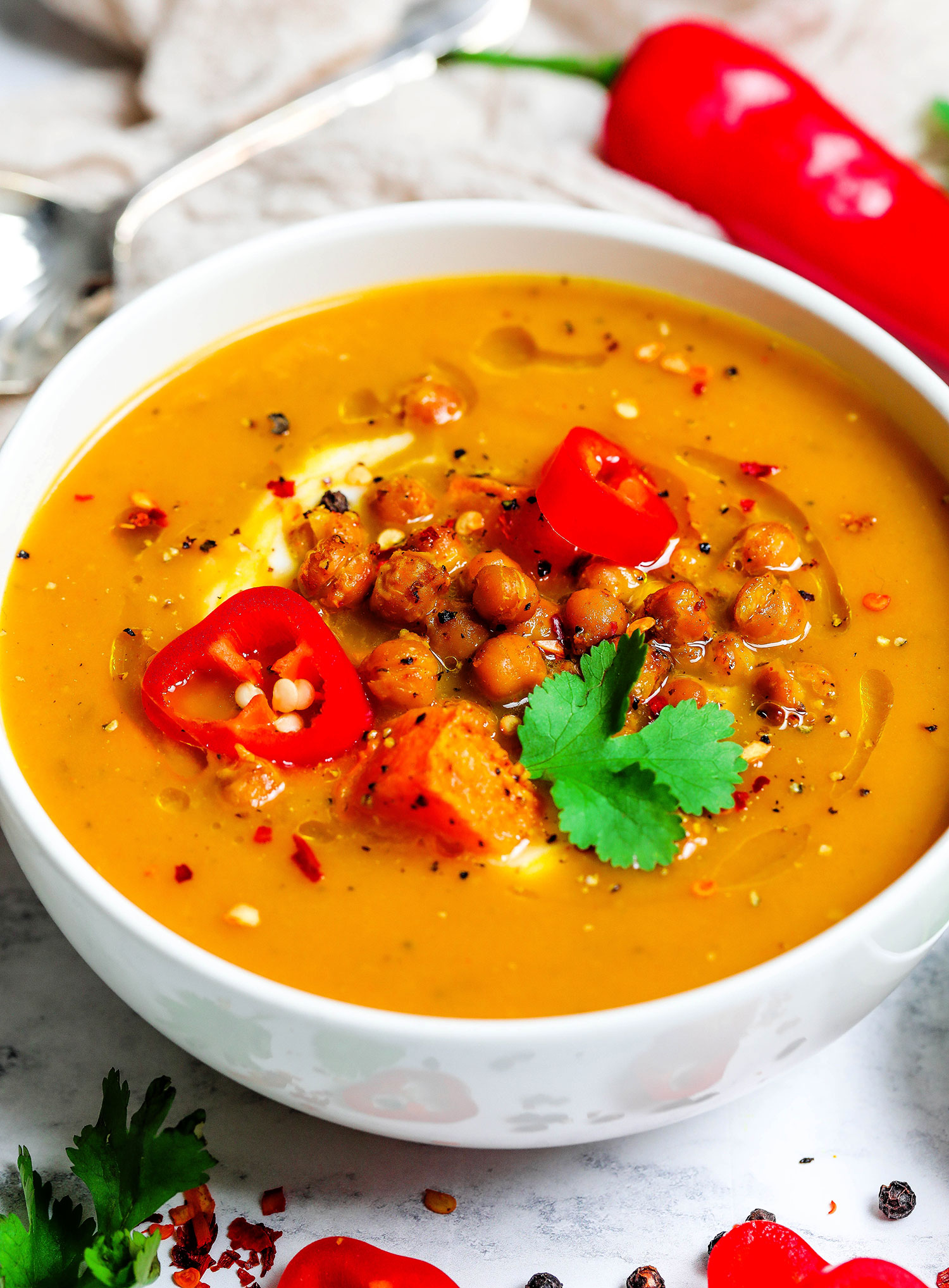 What concerns me about eating soups as a main meal is that they're usually very low in protein. I need some protein at each meal to help control my blood sugar levels, so I decided to top this butternut squash soup with roasted spicy chickpeas to give it more substance and make it more filling and satisfying. I also love soups with bits. It makes them so much more exciting to eat!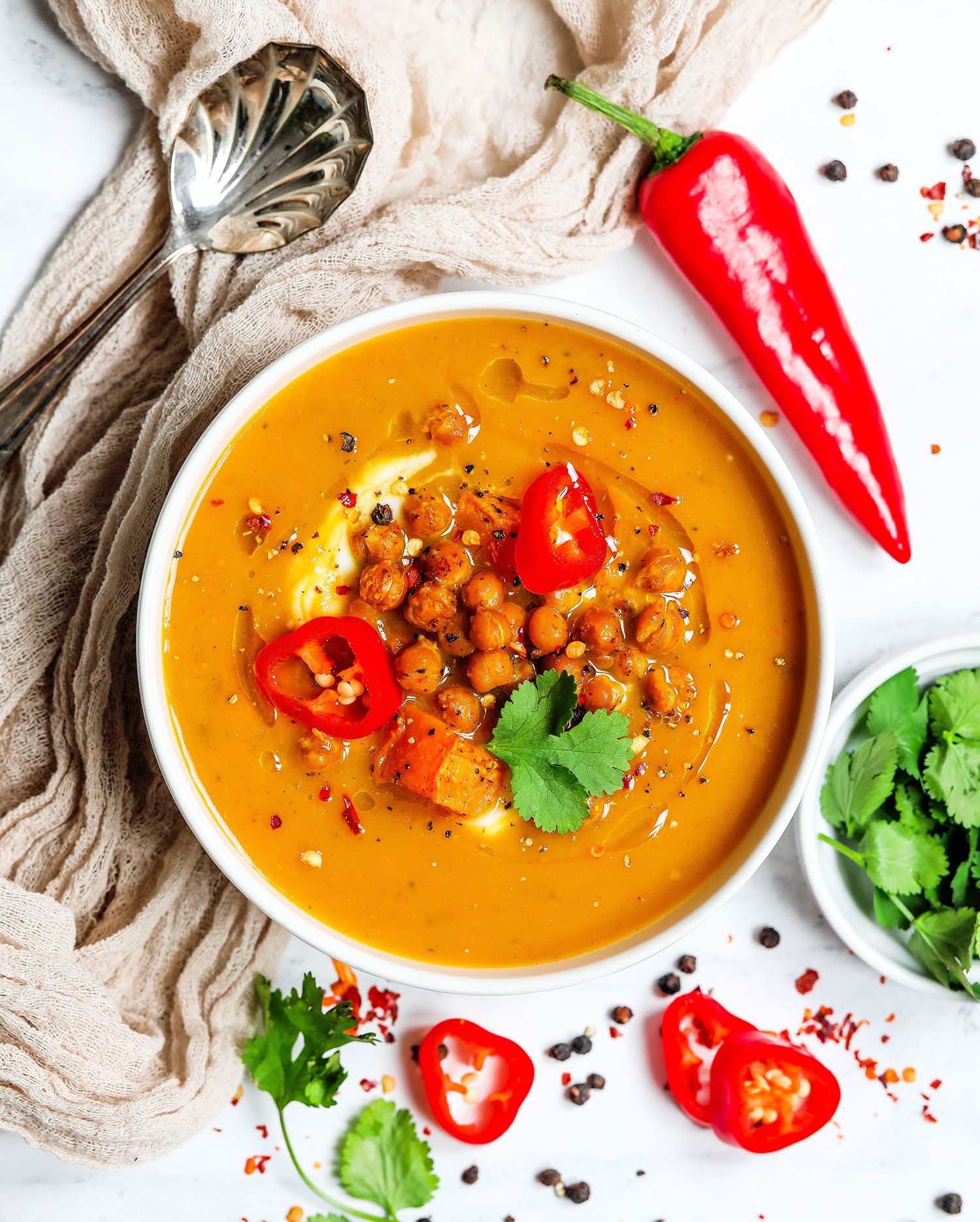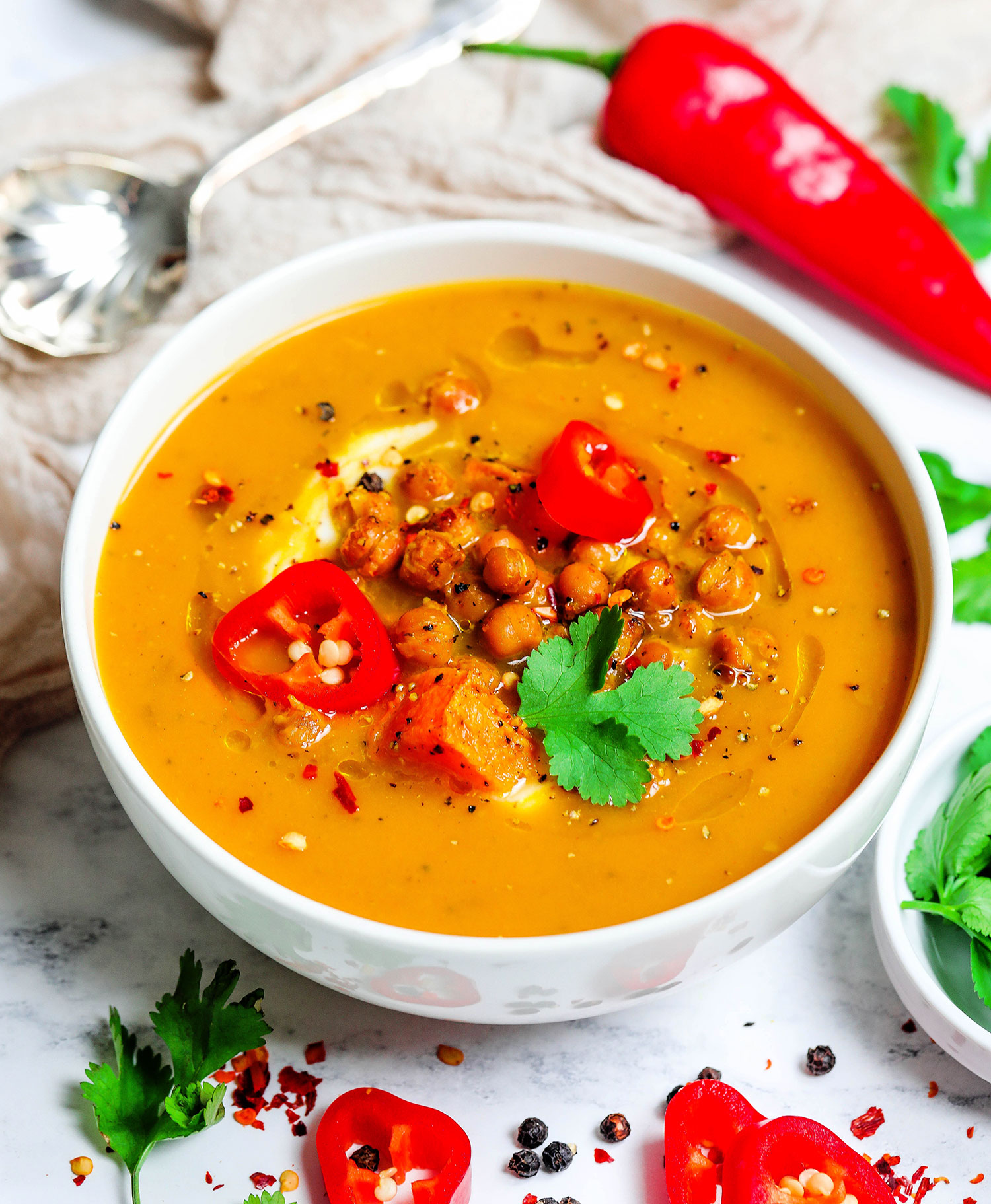 ---
Chilli Butternut Squash Soup
Serves: 4-6
Ingredients
600g butternut squash, cut into cubes
300g carrots, peeled and chopped
1 onion, chopped
600ml vegetables stock
2 small red chillies, sliced
2 large garlic cloves, crushed
2 tsp dried sage
1 tsp turmeric powder
Juice of 1/2 lemon
For the roasted chickpeas
2x 400 cans chickpeas, drained and rinsed
1 tsp chilli powder
1 tsp garlic powder
salt & pepper to taste
2 tbsp olive oil
Method
Preheat your oven to 200C/180C fan/400F
Sautee the onions for 5 minutes in a large pot, then add in the crushed garlic, chilli, sage and turmeric. Continue cooking for 1 minute, then add in the butternut squash and carrots.
Pour in the stock, bring to a quick boil, then lower the heat and cover.
Leave to simmer for 30-35 minutes, or until the butternut squash and carrots are soft. Take off the heat and allow to cool a little before blending into a smooth soup.
Season with salt and pepper to taste and add the lemon juice.
While the soup is cooking, spread the chickpeas over a baking sheet (use 2 baking sheets if necessary). Add the chilli powder, garlic powder, season well with salt and pepper and drizzle with olive oil. Give it a mix until the chickpeas are evenly coated.
Bake for 25-30 minutes.
Top the soup with fresh coriander and the roasted chickpeas.
Enjoy!
---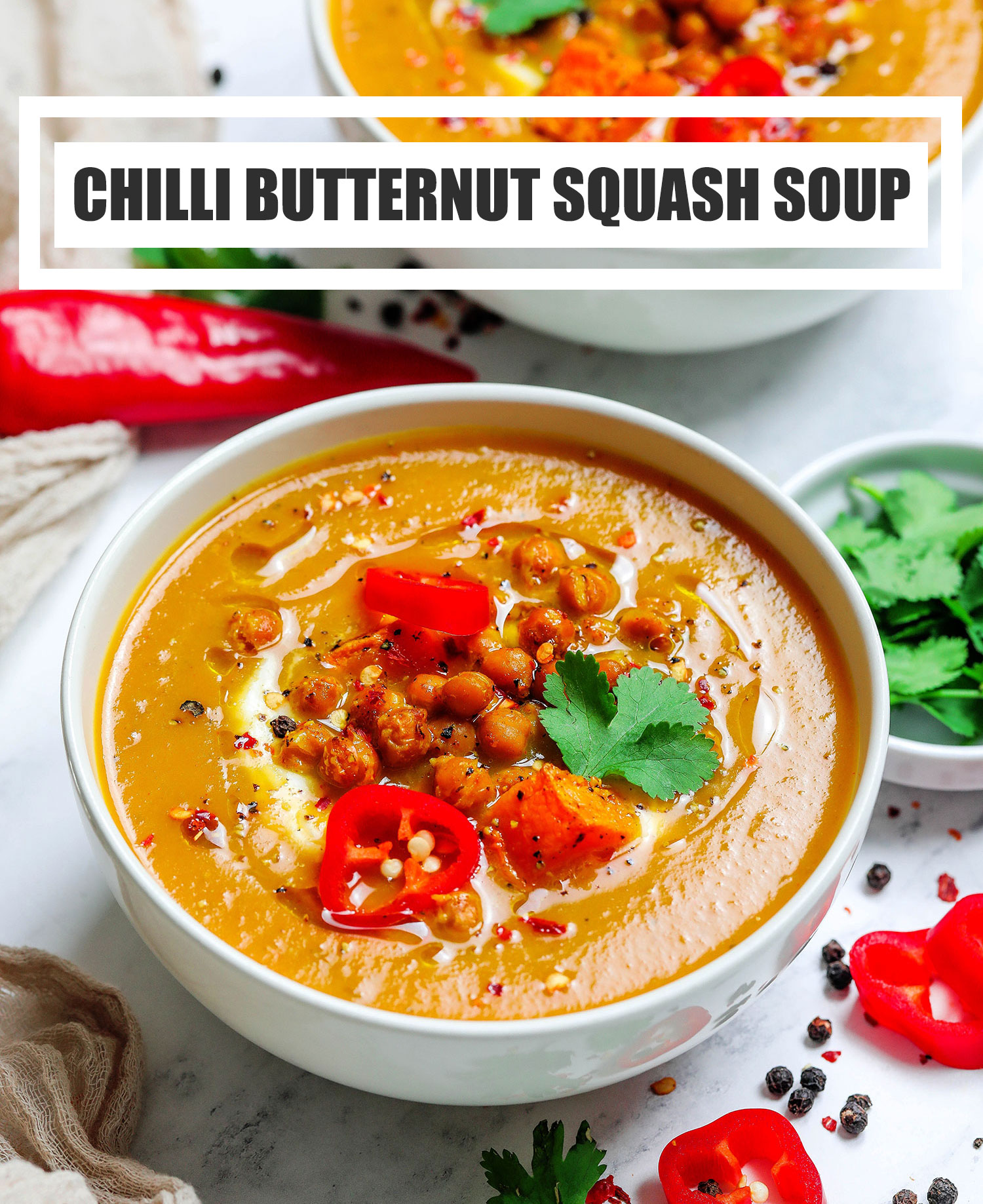 Share This Post