Chai Chia Pudding
Another super easy and nourishing breakfast that you can prepare ahead of time. This chai chia pudding is perfect if you're taking part in Veganuary or if you're simply trying to eat healthier this month.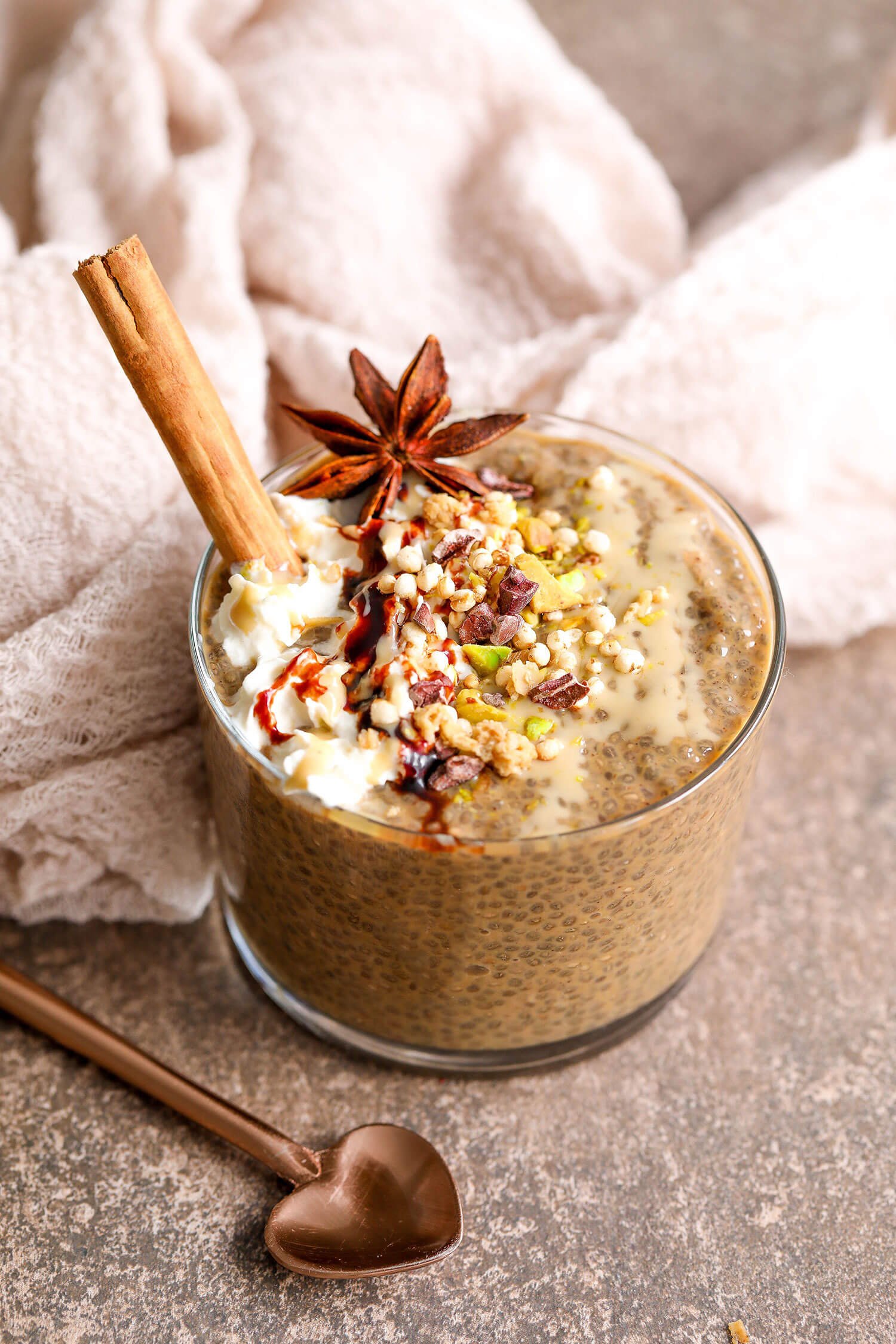 Even though Christmas is over and we're already half way through the first month of the new year, I'm still craving all the warming and comforting spices.
I love chai tea, and I had the idea to create a recipe incorporating tea bags into a recipe instead of using whole or ground spices. Why not? I figured chai tea bags already have just the right combination of flavours making it a much easier way to get the perfect chai flavour into a recipe.
Chia pudding is such an amazing breakfast – high in omega-3 essential fatty acids and a good source of fibre, protein and other vitamins and minerals. A great way to start your morning and a satisfying meal to keep you going until lunch time.
---
Chai Chia Pudding
Serves – 1
Ingredients
235ml (1 cups) milk of choice
1 chai tea bag
1/4 tsp cinnamon
1-2 tsp maple syrup, or to taste
3 tbsp chia seeds
Optional toppings – tahini, nut butter, granola, fruit, etc.
Method
Pour the milk into a saucepan and bring to a quick boil. Take off the heat and add the chai tea bag. Leave to steep for 3 minutes.
Squeeze and remove the bag, then mix in the cinnamon, maple syrup and chia seeds.
Transfer into a bowl and leave to cool completely, then cover and leave to set in the fridge overnight.
In the morning, add your favourite toppings and enjoy!
---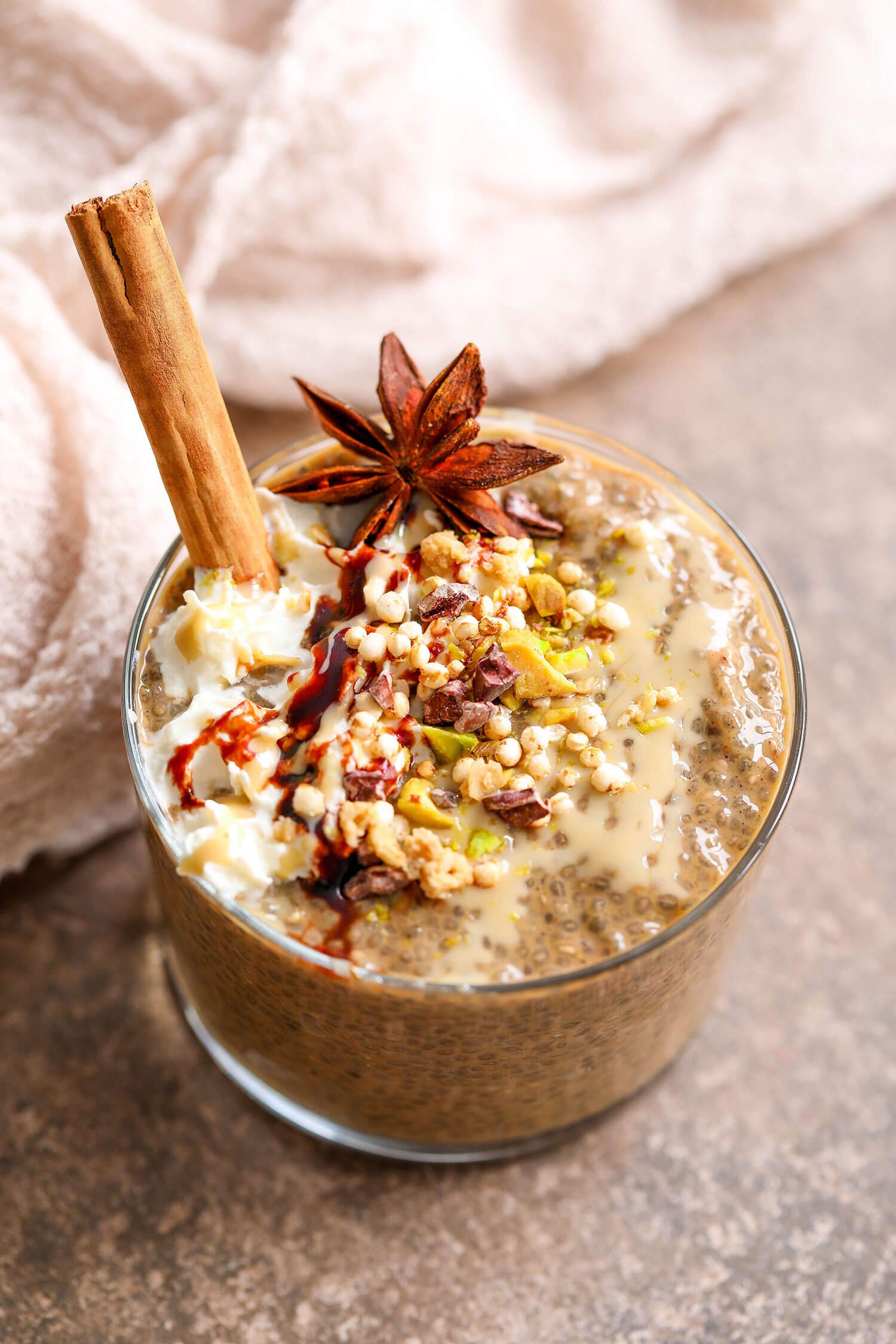 Share This Post