Caramel Bramley Apple Energy Balls
* This post is sponsored by Great British Apples*
Quick, easy and healthy no-bake caramel apple energy balls.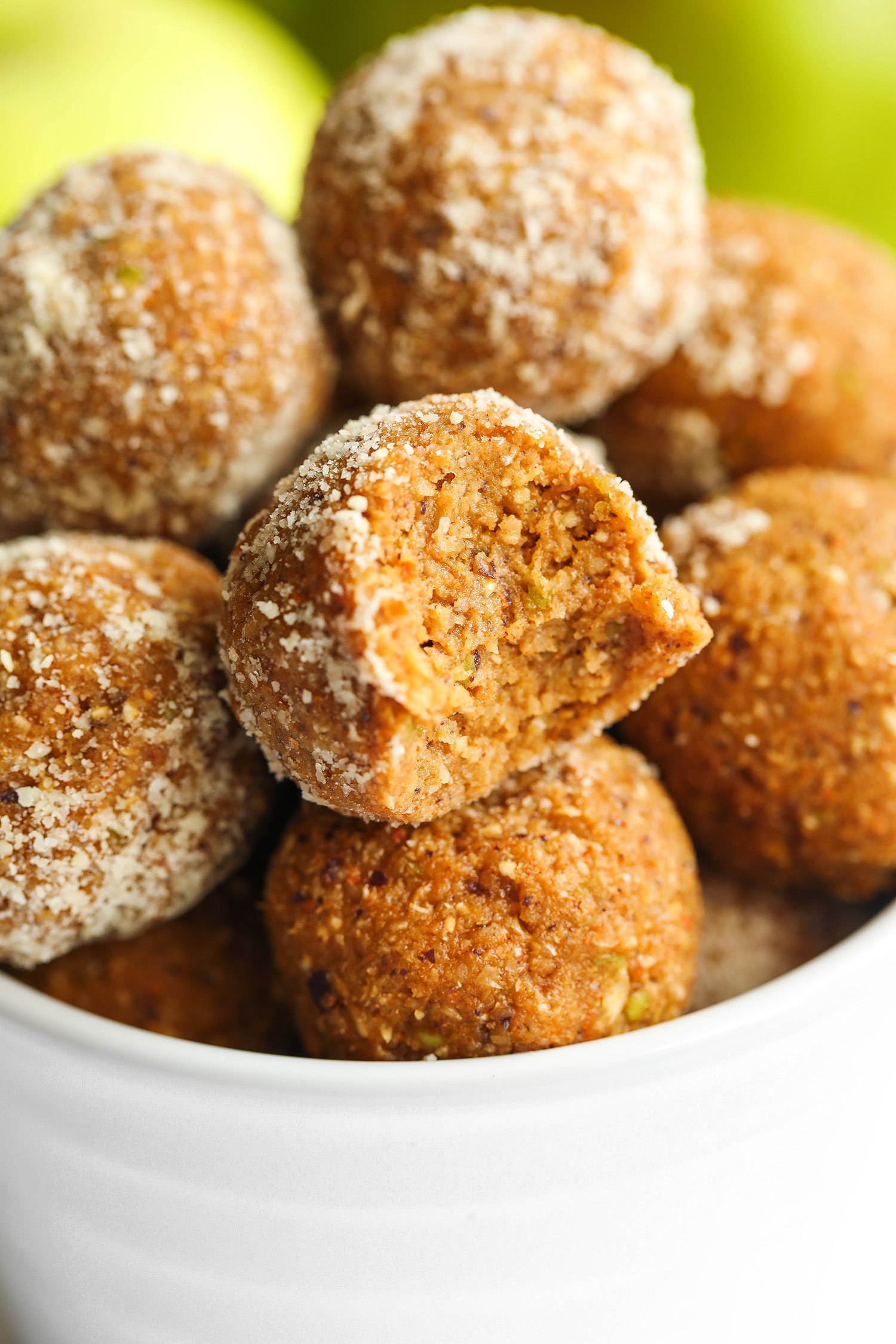 I love having snacks like these in my fridge for when I have a snack attack, which I usually get on busy days when I'm feeling stressed out and need something to keep me going between meals. They help me avoid reaching out for the biscuits and crisps, which are fine to have every now and then, but most of the time I try to make sure my snacks are as healthy as possible. I like to make a big batch of energy balls and enjoy them as a mid-morning snack with a cup of tea or as a healthy sweet treat after lunch.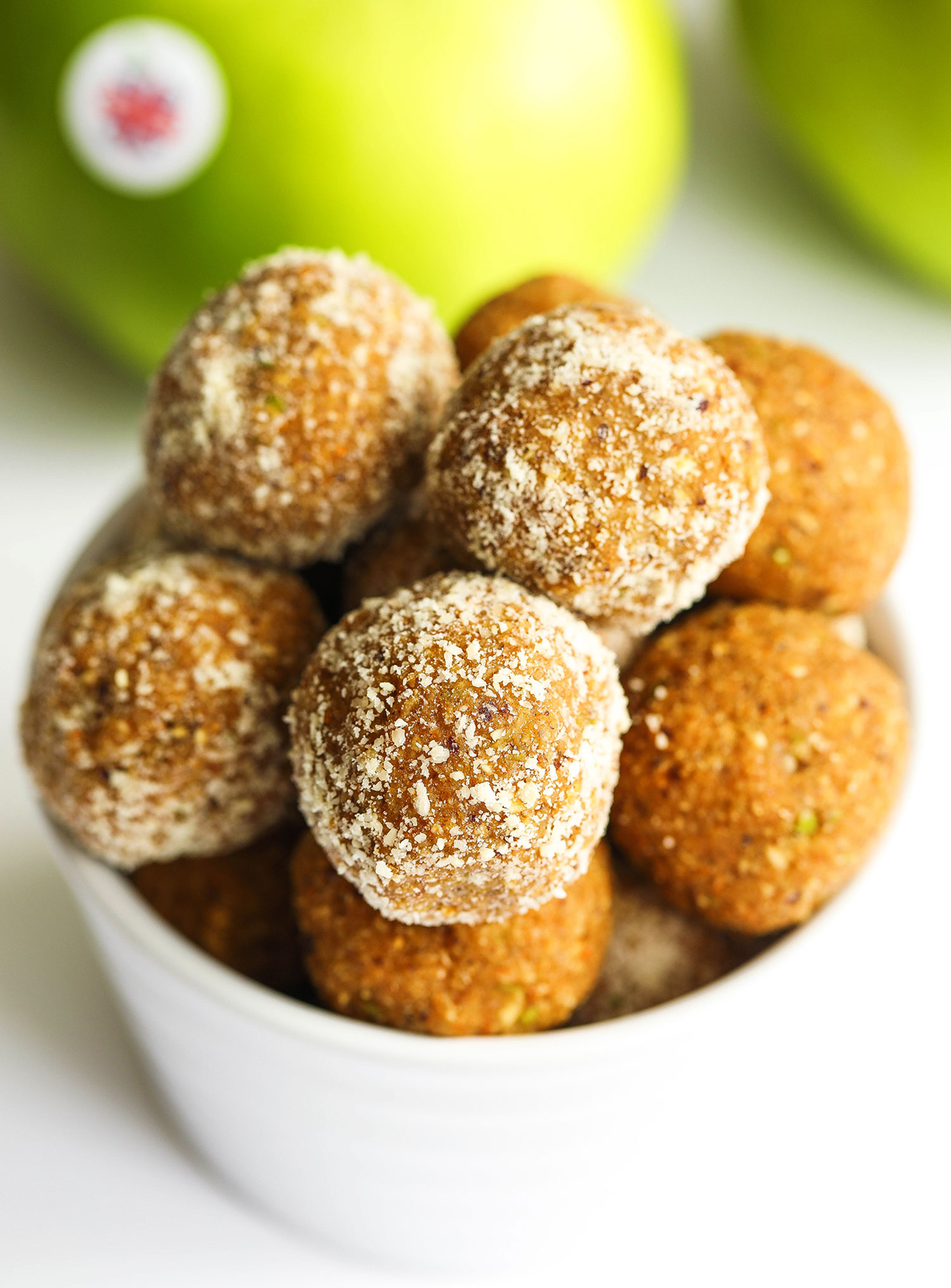 The apples add a delicious tartness that complements the cinnamon and natural caramel sweetness of the dates so well. The flavour combination make them taste so festive and perfect for the autumn and winter months.
Great British Apples challenged me to create a recipe using their Bramley apples to showcase their versatility by moving away from the traditional crumbles/pies/sauces that are usually associated with Bramley apples. When you think of apple recipes, what's the first thing that comes to mind? I bet the first things you think of are pies and crumbles. Am I right or am I right? 😛
Bramley apples are high in malic acid, and so deliver a tangy taste and they retain their flavour after cooking making them perfect for baking. However, they can also be used in no-bake recipes like smoothies, overnight oats (which I'll be making soon, so watch this space!) and raw desserts.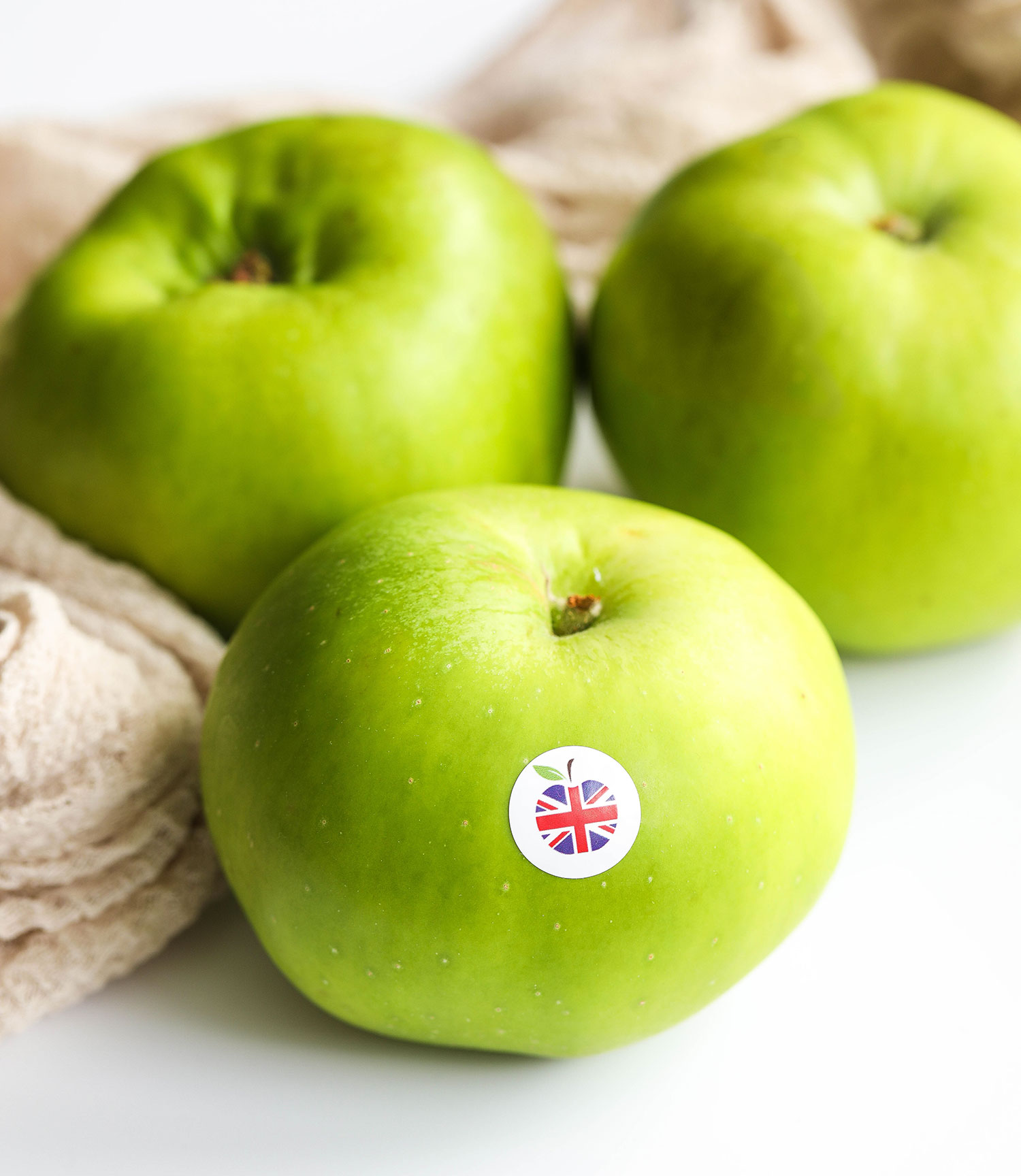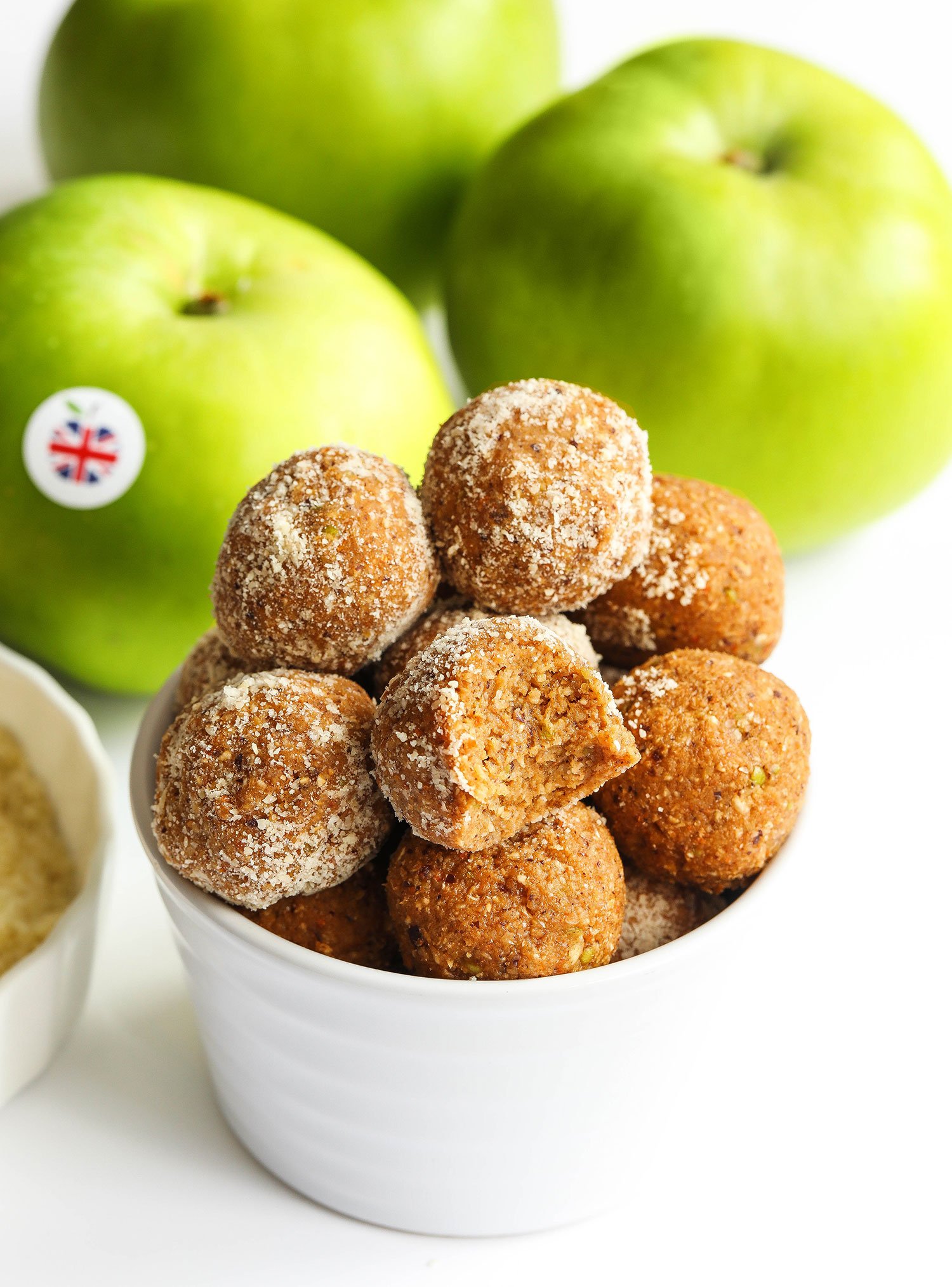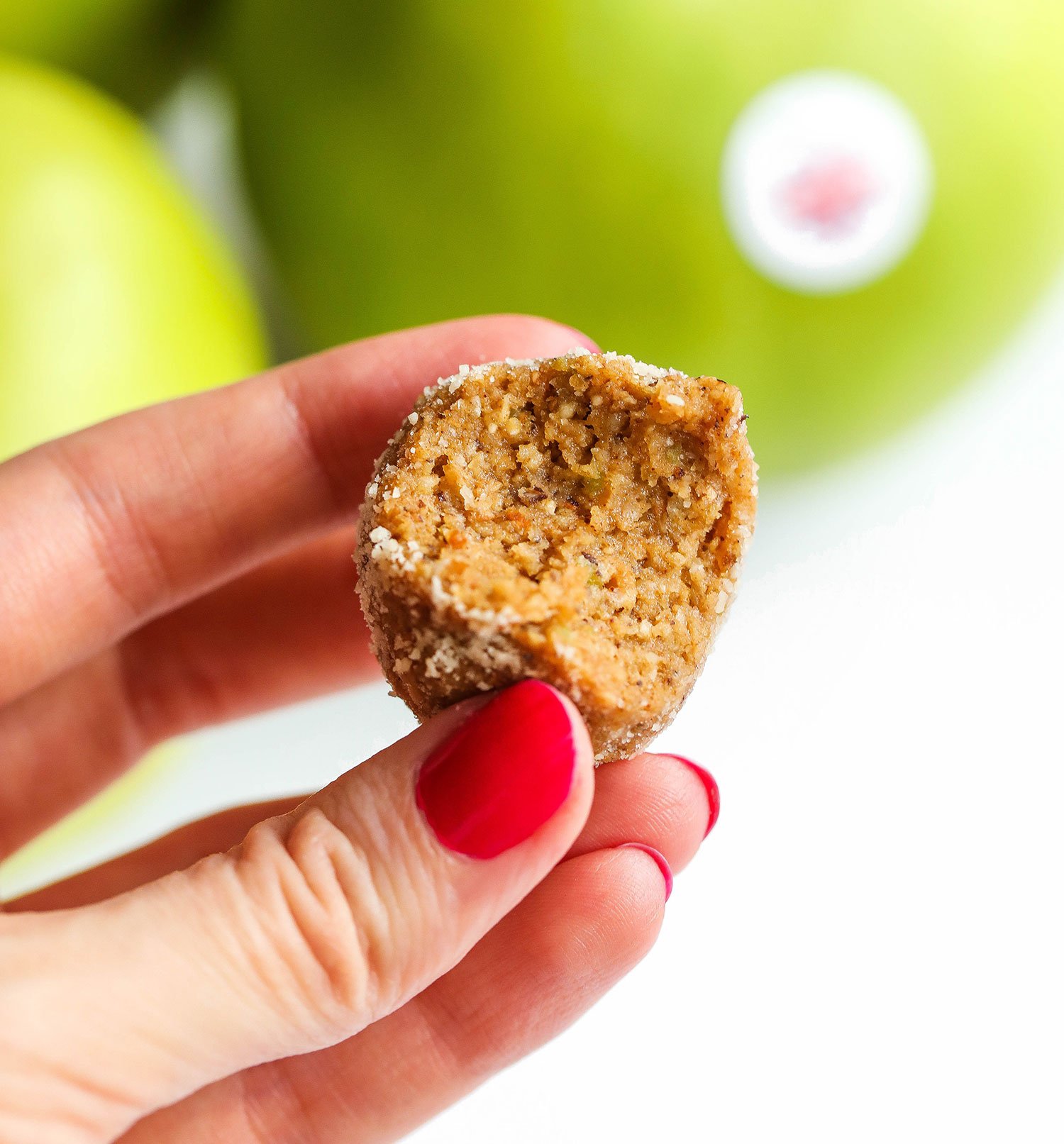 These caramel apple energy balls would make the perfect on-the-go snack. They're vegan, gluten-free and high in fibre.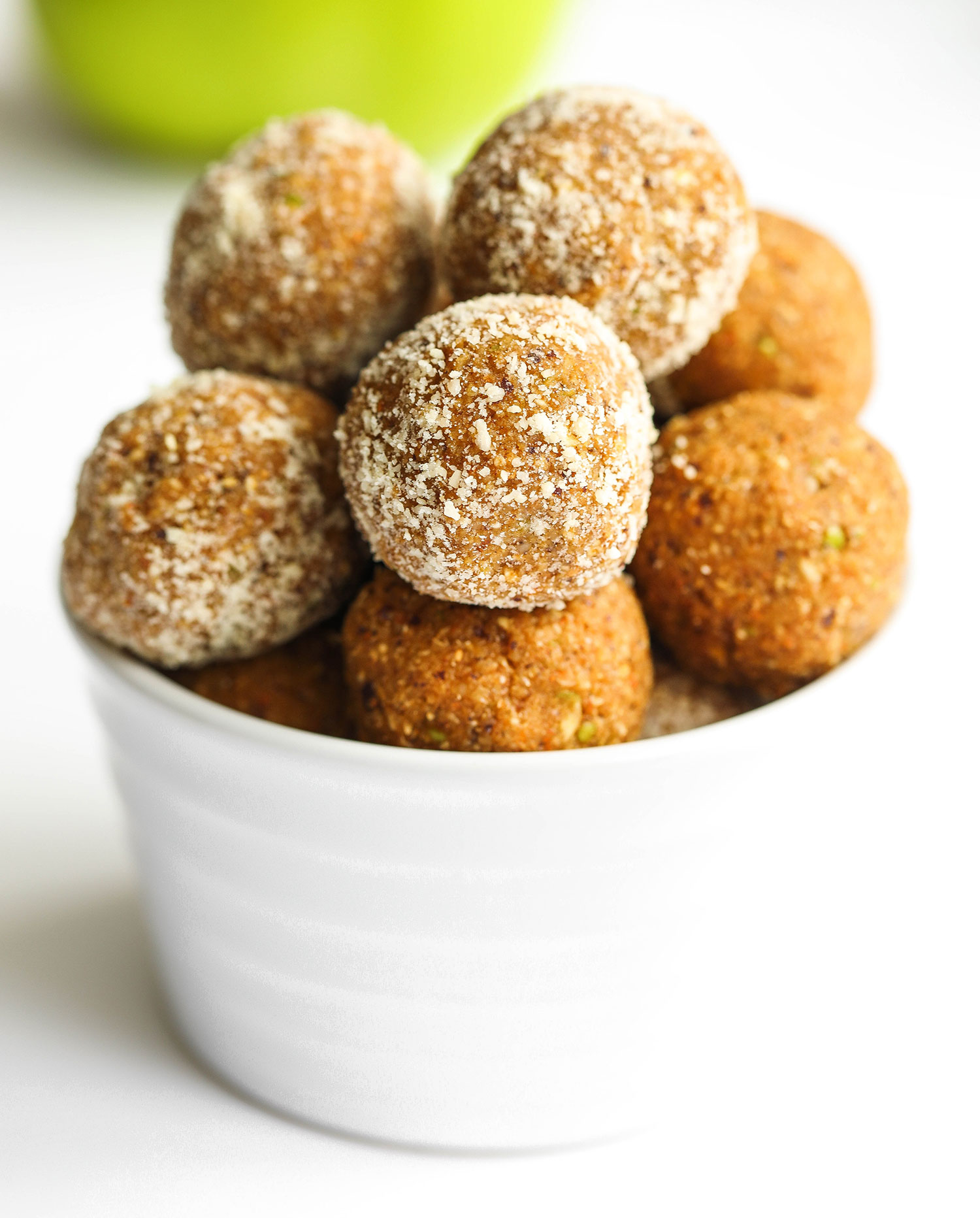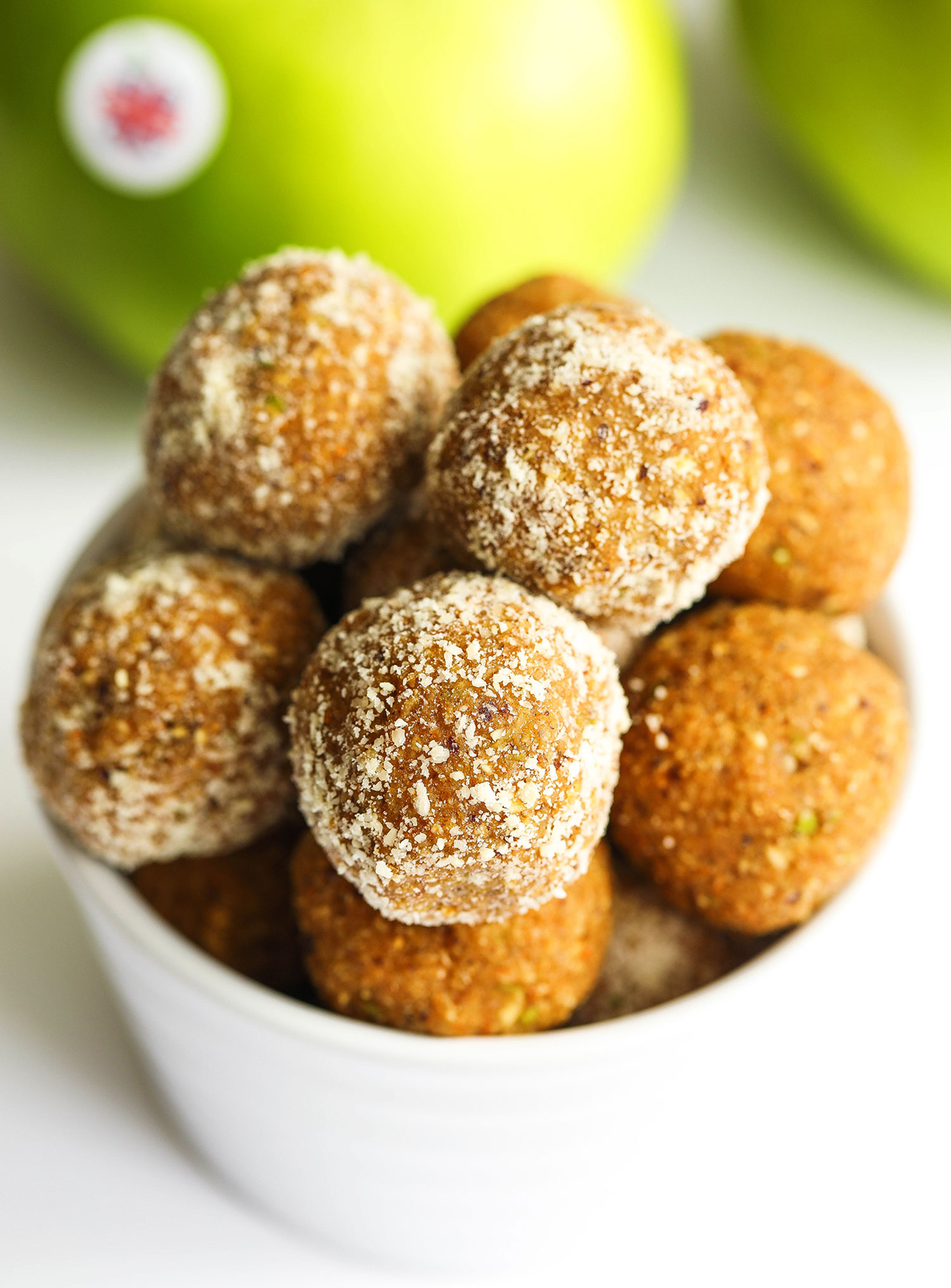 ---
Caramel Bramley Apple Energy Balls
Makes – 22
Ingredients
175g (1 3/4 cups) – use gluten-free oats if allergic/intolerant to gluten.
200g dates
100g almonds
50g 1/2 cup ground almonds
1 Bramley apple, grated
1 tsp cinnamon
Pinch of salt
Method
Add all the ingredients into a food processor and blitz until completely blended.
Shape into balls and roll in ground almonds.
Refrigerate for an hour to firm up.
Keep in an air-tight container in the fridge for up to five days.
---