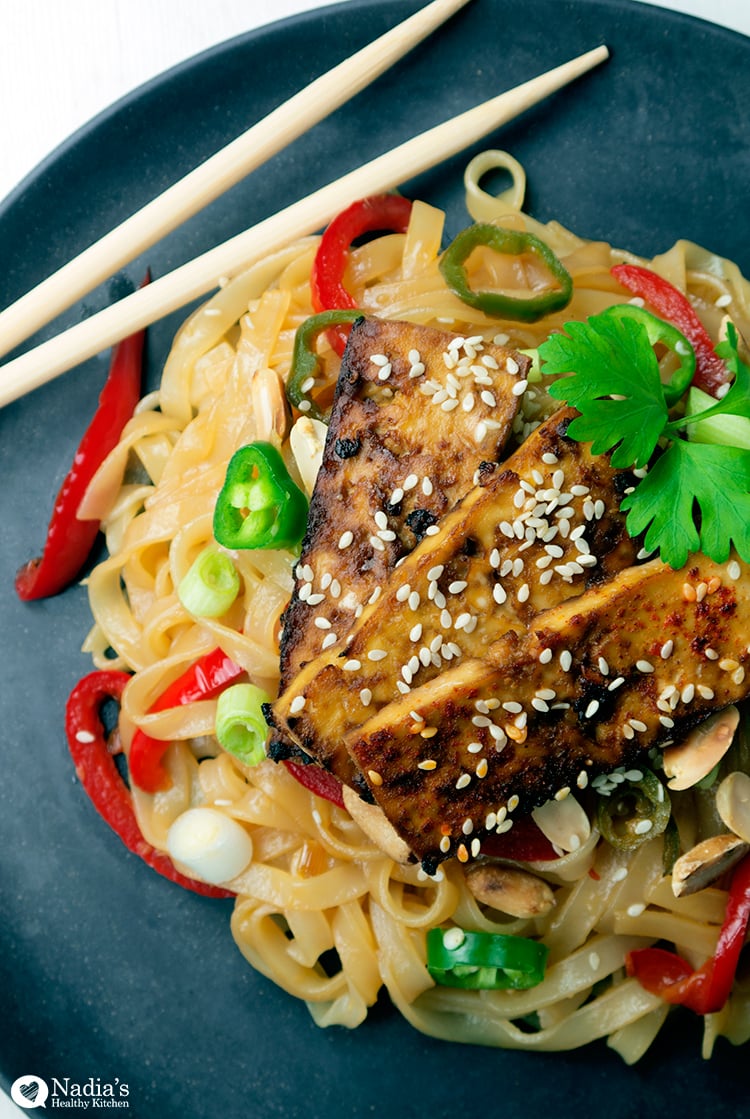 Baked Tamari & Maple Tofu with Rice Noodles
I've been eating quite a lot of tofu and I'm really enjoying experimenting with it at the moment. Since I've decided to start cutting back on my meat consumption and to stop cooking it at home, tofu has become a life saver! It's an amazing vegetarian/vegan source of protein and it's quite easy to cook once you know what you're doing.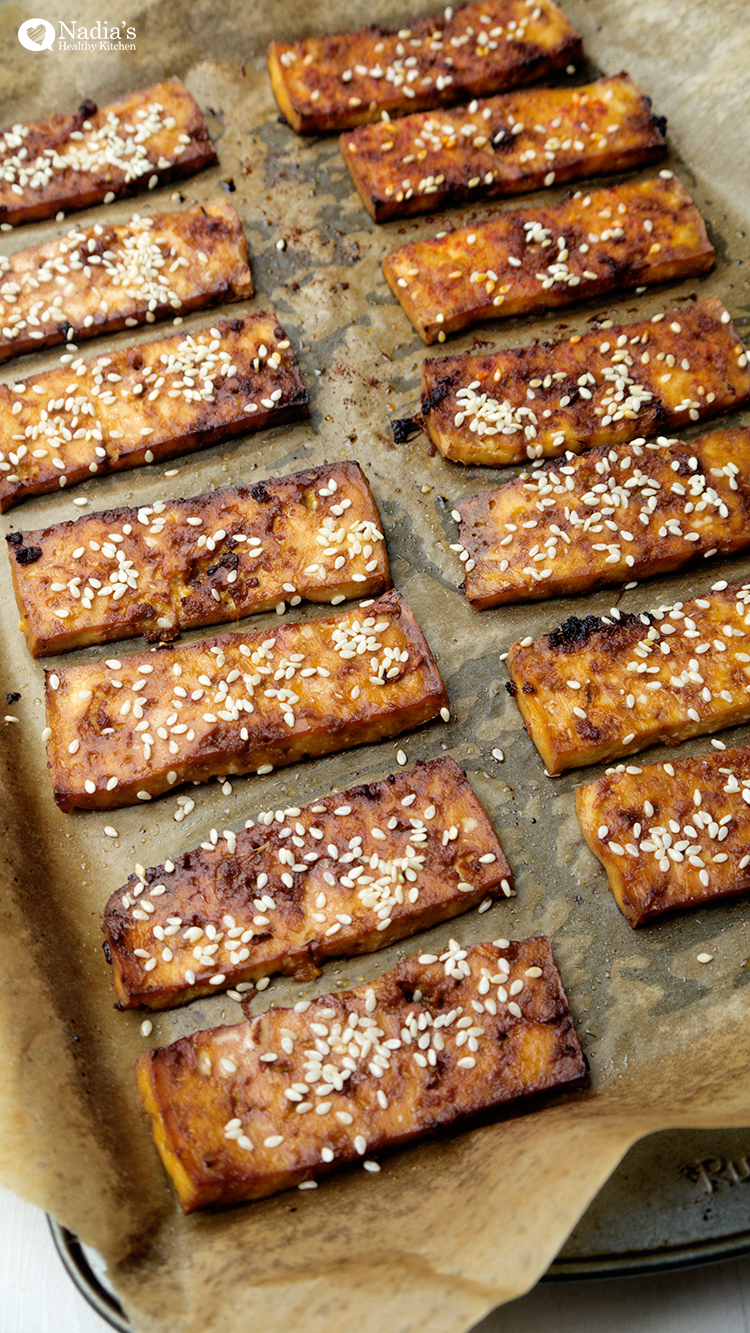 To get the best texture, it's best to press your tofu to get as much of the excess water out as possible. The first time I cooked tofu I skipped this step so the end result was way to soft and kind of ruined the whole dish. Many of the recipes I found online cooked the tofu by frying which now I don't think is the best way to cook tofu. If you're looking for a more firm, meaty kind of texture, baking it is the way to go as far as I'm concerned!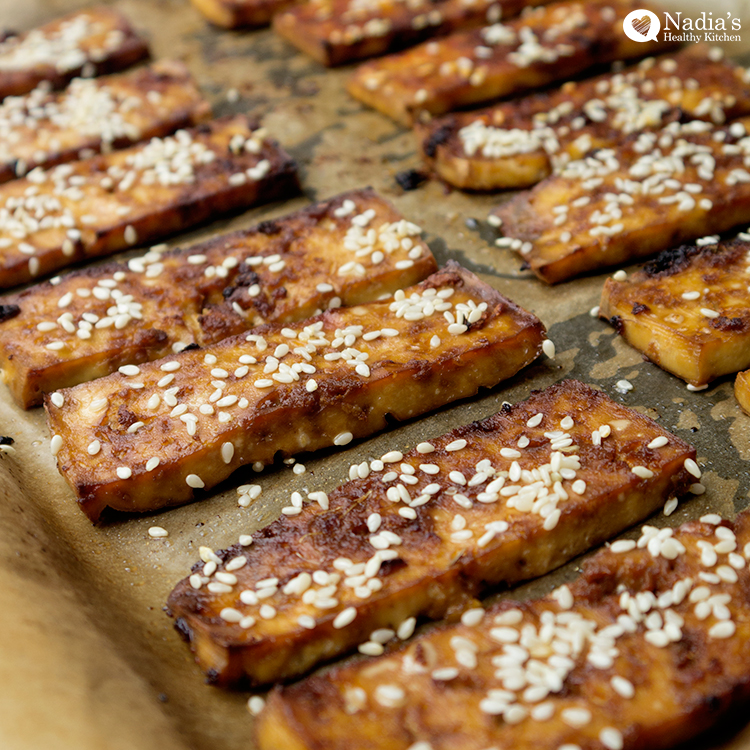 To flavour, I'm using a mixture of tamari (instead of soy sauce to keep it gluten-free), sesame oil for that Asian feel, maple syrup for some natural sweetness, lime juice for a hint of sourness, garlic and fresh ginger. Since a little bit of heat never hurt anyone, I'm adding in a sliced green chilli. To decorate I sprinkled a generous handful of toasted peanuts which also adds a lovely crunch, some toasted sesame seeds and some fresh coriander to finish!
This baked tamari & maple tofu with rice noodles recipe is vegan, gluten-free, dairy-free and high in protein. I've included a full nutritional breakdown below.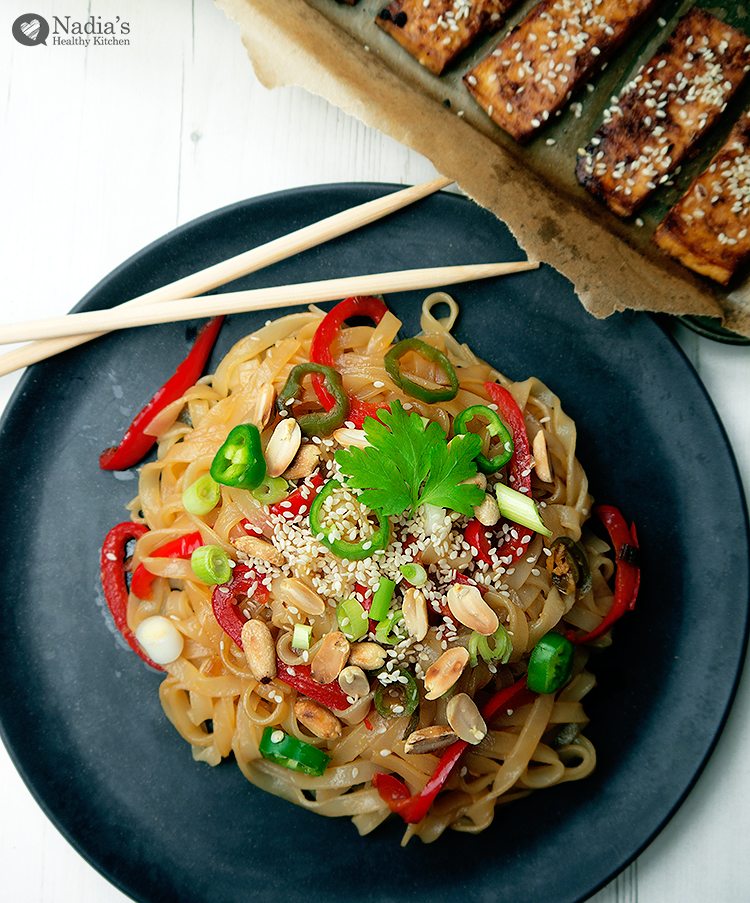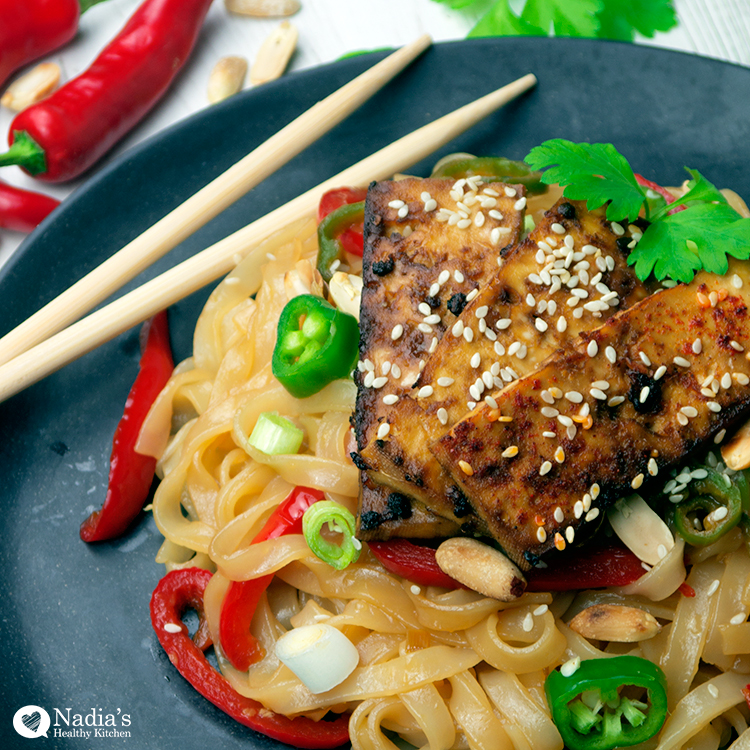 Baked Tamari & Maple Tofu with Rice Noodles
2015-09-05 11:04:57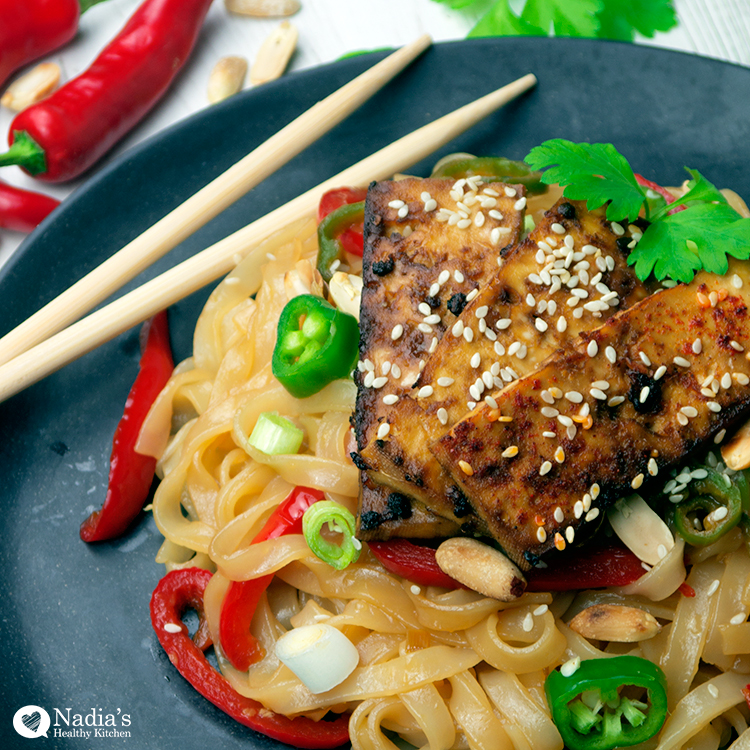 Serves 4
For the Tofu
1 pack (396g) of tofu (I used Cauldron Original Tofu)
2 tbsp tamari
1 tbsp sesame oil
1 tbsp maple syrup
1 tbsp grated ginger
1 small garlic clove
For the noodles
200g rice noodles
2 tbsp tamari (more to taste)
2 tbsp maple syrup
2 tbsp sesame oil
1 tbsp grated ginger
1 garlic clove, finely chopped
Juice of 1lime
1 green chilli, deseeded and sliced
1 red pepper, sliced
4 green onions, chopped
1/4 cup toasted peanuts
Fresh coriander
To prepare the tofu
Drain the tofu - to achieve a firm 'meaty' texture we need to get rid of as much of the excess water in the tofu as possible. Using kitchen towels, wrap the tofu and place it on a plate. Place a chopping board on top then weigh it down using a large book - this will help press the liquid out. Leave for 30-60 minutes. The longer you leave it the firmer the tofu will be.
Preheat your oven to 200*C (180*C fan assisted)/ 400*F
Carefully unwrap the tofu and slice into 1/4-1/2 inch slices.
Mix together the ingredients for the tofu marinate then dip each tofu slice to coat each side.
Arrange the tofu slices on a baking sheet covered with parchment paper and bake for 30 minutes.
To prepare the noodles
In a frying pan or a wok, add the sesame oil and tamari. To that, add in the green onions, chilli, peppers, ginger and garlic. Cook on a medium heat for a few minutes.
Add in the maple syrup and lime juice and cook for a further couple of minutes.
Meanwhile cook the rice noodles according to pack instructions.
Once the noodles are cooked, stir into the wok. Mix well to make sure the noodles are well coated with the marinate.
Take off the heat and top with the toasted peanuts, sesame seeds and fresh coriander.
Serve with a side of steamed broccoli. Enjoy!
Notes
Nutritional Information: (estimated per serving)
Calories: 350 calories
Protein: 14g
Carbs: 34g
Fat: 19g
Fibre: 4.3g
Nadia's Healthy Kitchen https://nadiashealthykitchen.com/