Almond Butter Raspberry Toastie
Like a peanut butter and jelly sandwich, but with almond butter, raspberry jam and toasted. This almond butter raspberry toastie is my idea of the perfect winter breakfast treat. And now that the summer break is over and I'm diving into my final year of college, I need all the comfort I can get.
Although I LOVE peanut butter, given the choice I would always go for almond butter instead. I love that it has a milder taste that's not too overpowering, especially when there's other flavours in the recipe that you would like to shine through. I think almond butter goes so much better with jam, that's why I skipped the peanut butter and made an almond butter (jelly) raspberry toastie instead.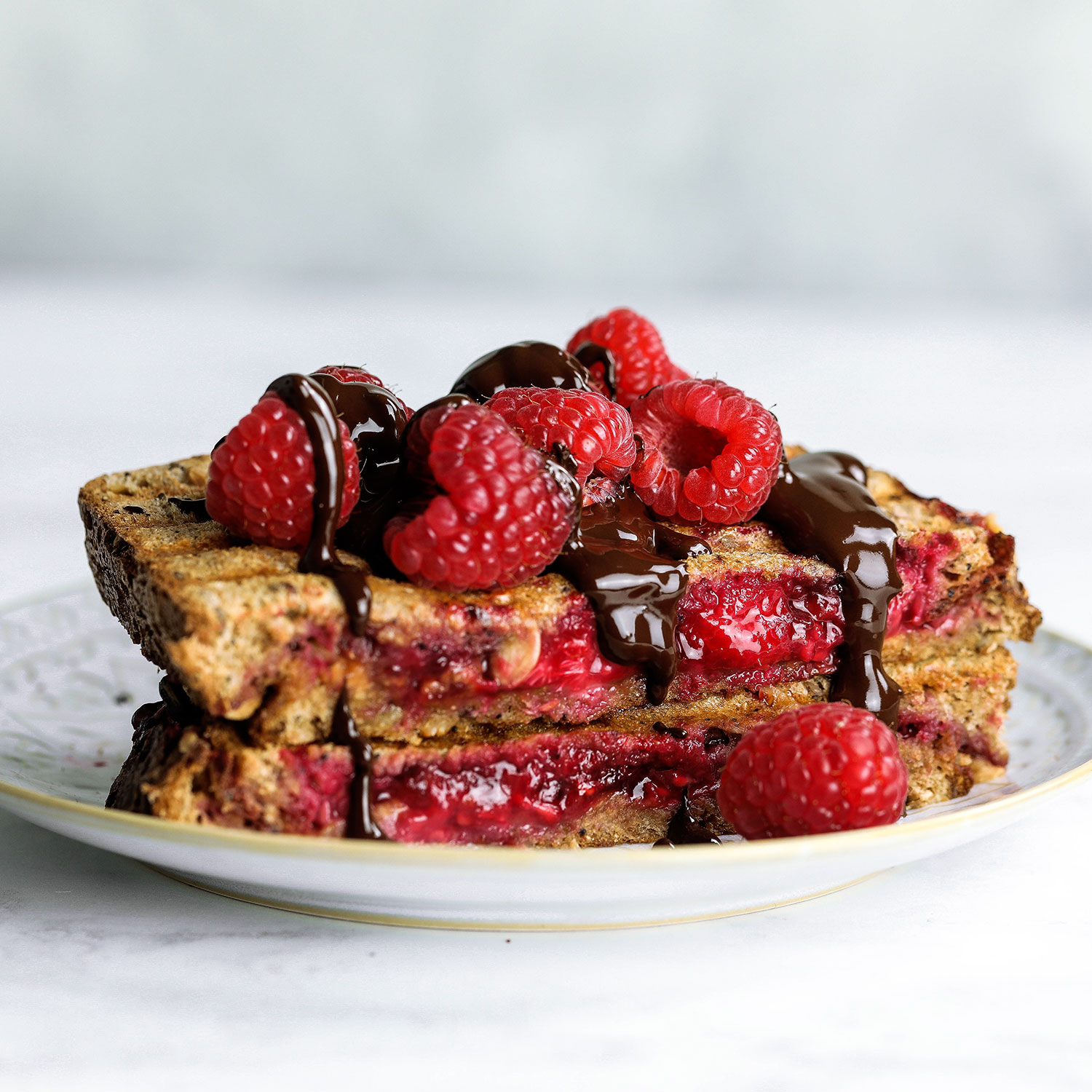 Peanut butter and jam is such a classic and used to be my go-to breakfast during my uni days. Exam periods were always so stressful so month or so before my exams I would lock myself in my room and keep my head in my books and notes. I didn't even want to think about cooking or spending more than 10 minutes in the kitchen putting a meal together, so my meals consisted of lots and lots of sandwiches! Not that I ever complained about it. I love sandwiches. It's something me and my husband have in common that our favourite type of food is sandwiches. As you can tell we're very humble people 😛
This almond butter raspberry toastie would also make such a good study snack. Carbs (check), protein and healthy fats (check), a full and satisfied student who's ready to tackle more studying (check)! There's also something so relaxing about taking a break from your studies to prepare a sandwich.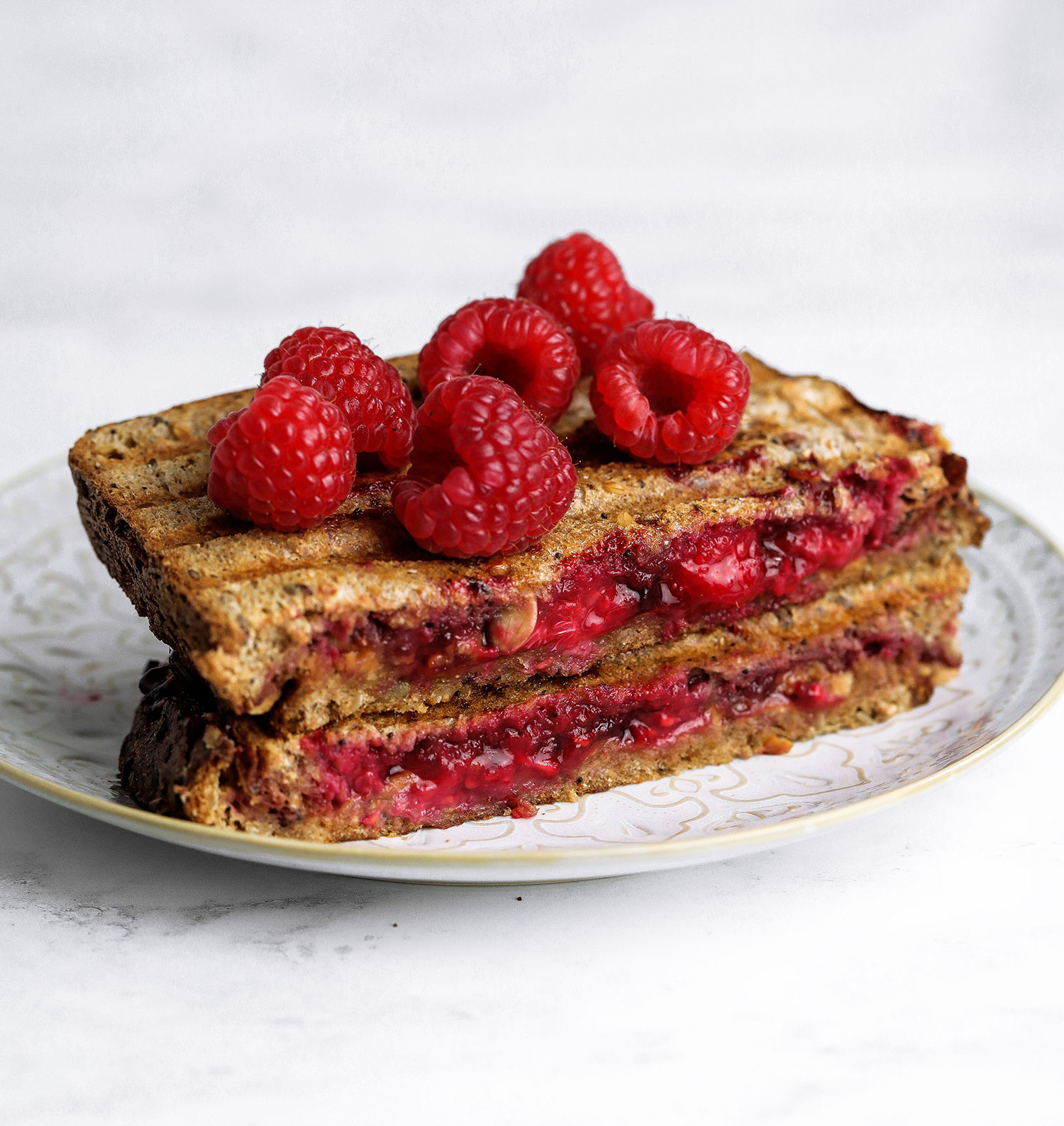 I've teamed up with Breville to create quick and easy recipes using their Duraceramic™ Ultimate Grill. They challenged me to create a short recipe video under one minute to demonstrate how you can use the grill in fun and creative ways. When thinking of recipe ideas, I thought what could be more fun than a toastie. Actually not just one, but two toasties! One savoury and one sweet. (click here to check out my vegan avocado pesto grilled cheese sandwich)
The first feature that stood out when I received the grill was the DuraCeramic plates that you can remove and wash separately, which is so handy. I've always found grills so awkward to clean, which then puts me off from using them in the first place. I think this is such a clever idea and makes the whole experience so much smoother and more enjoyable. The plates are also dishwasher safe making the cleaning process even easier!
Another feature of the grill is that it has a floating hinge that allows for 180 degree opening to cook food with different thicknesses and it also means you can cook more on it at the same time.
As well as toasties, it's perfect for grilling quesadilla, French toast, meat, tofu, sausages, burgers, vegetables, onions and even caramelising fruit like banana (yum!).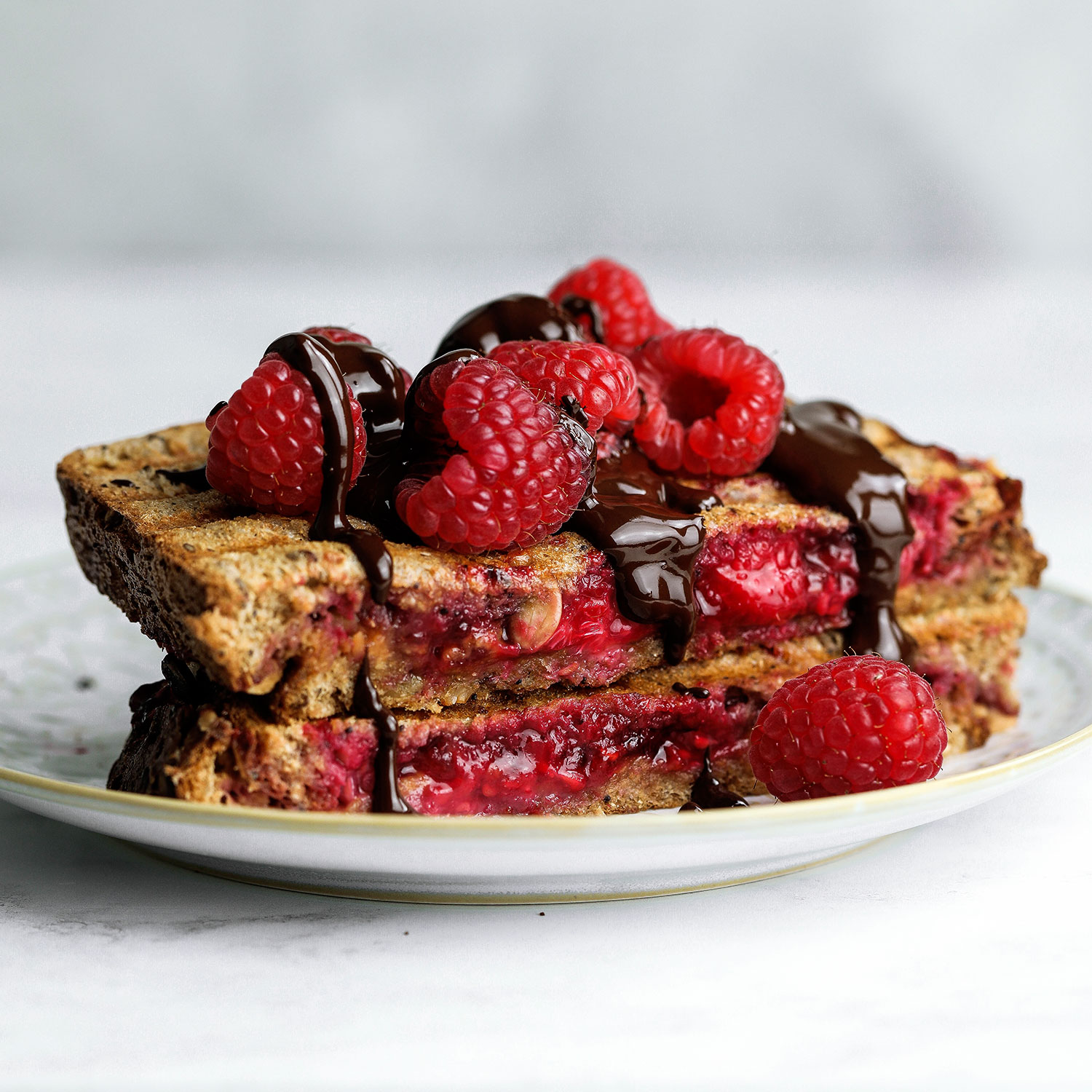 ---
Almond Butter Raspberry Toastie
Serves: 1
Ingredients
2 slices of your favourite type of bread
1 tbsp almond butter
2 tsp raspberry jam
A handful of fresh raspberries
Method
Brush each slice of toast with a little bit of melted butter, then spread the almond butter on the other side.
Now spread the jam and arrange the fresh raspberries on top.
Top with the second slice of bread bread, butter side up.
Heat your grill on medium/high. Once hot, place the sandwich in the middle of the grill and use the handle to press the top plate down. Leave to cook for 3-4 minutes, but check it after 2 minutes. You want to cook it until it's golden brown.
Wait for it to cool down and enjoy!
---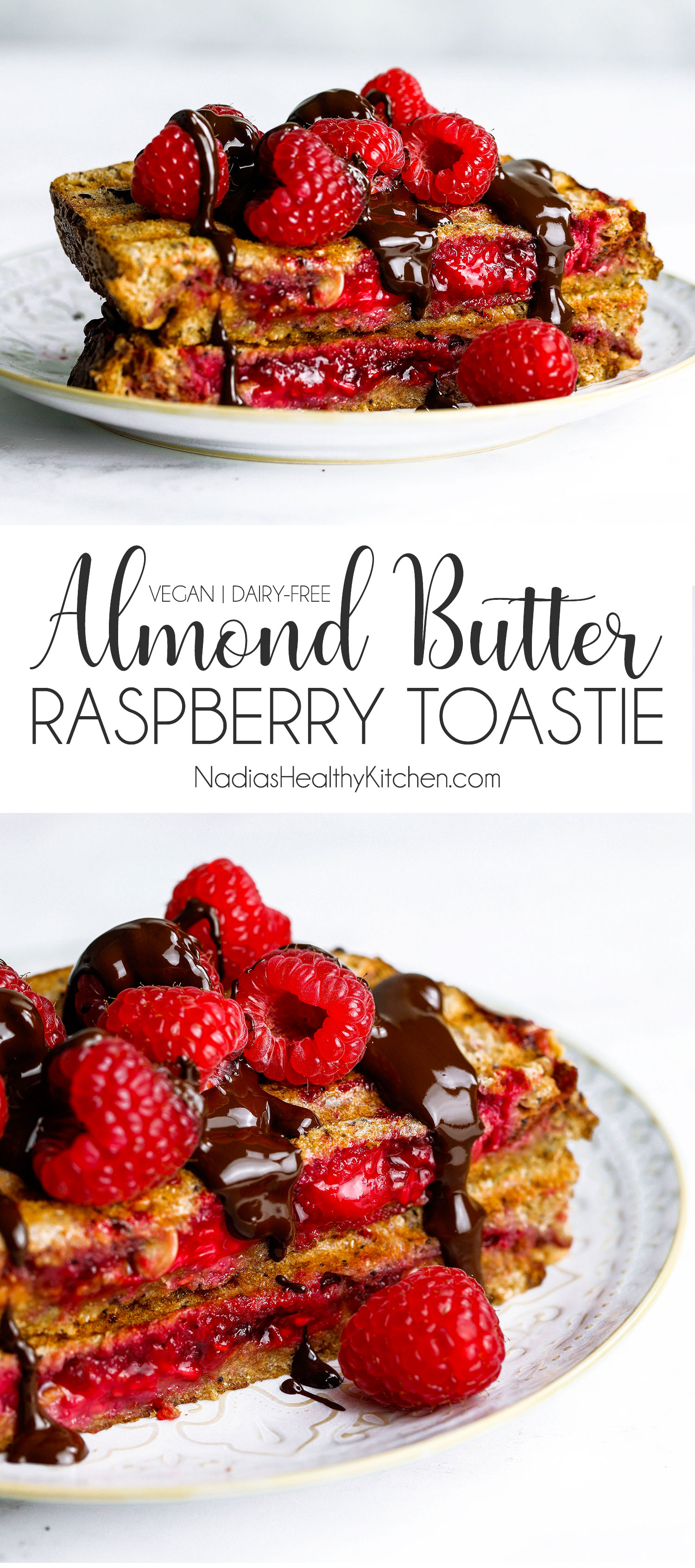 Thanks to Breville for sponsoring this post. Commissioned posts is how I'm able to continue working on the blog and creating recipes and recipe videos for you. As always, all opinions are my own.