2-Ingredient Vegan Chocolate Fudge
Dessert recipes really don't come easier than this! 2-ingredient vegan chocolate fudge that doesn't require a sugar thermometer or any fudge making experience whatsoever. It's also really quick and easy to make.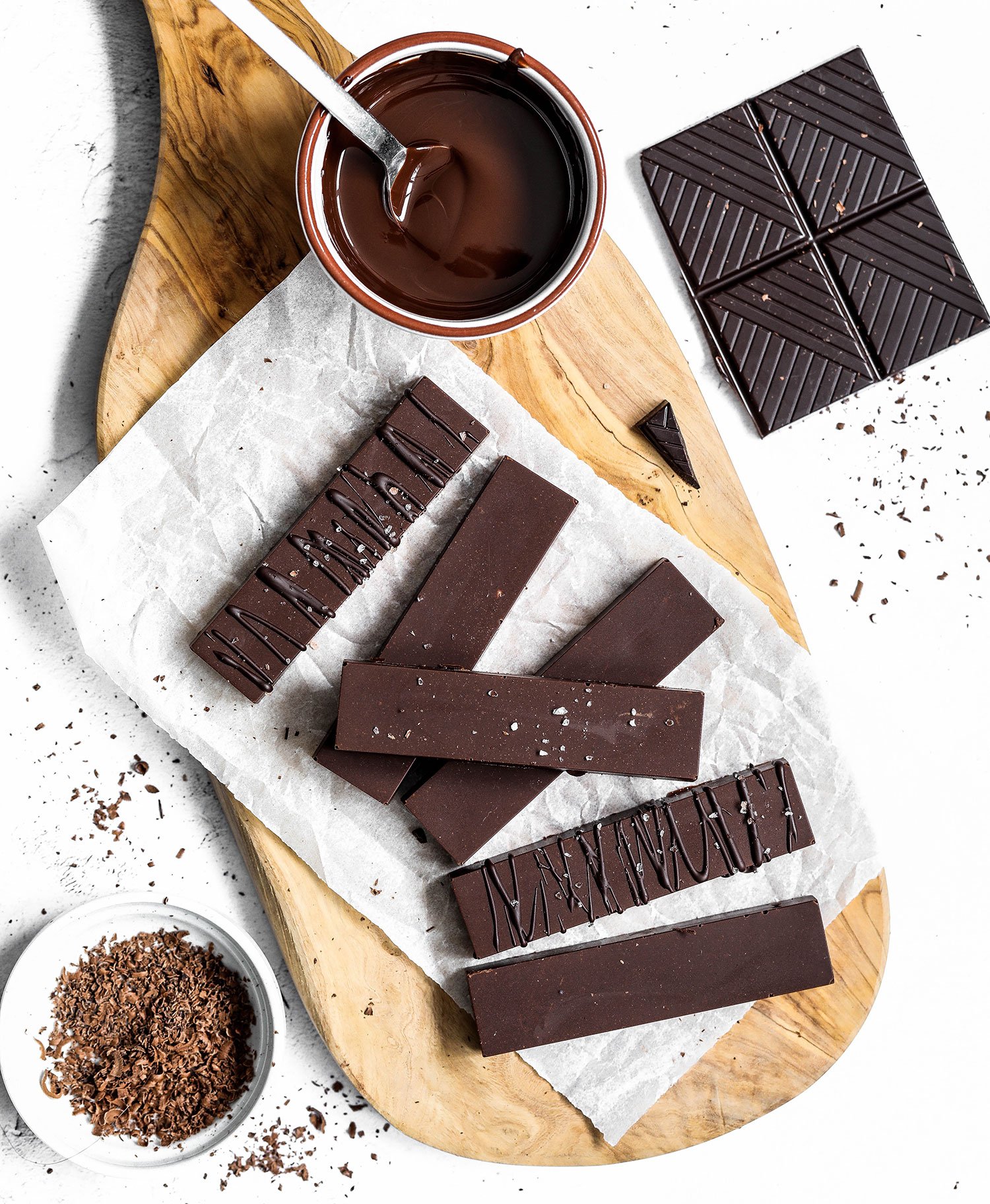 You know how much I love easy recipes. The fewer the ingredients and steps the better. However I always make sure that the end result still tastes amazing. What's the point of an easy recipe if you don't enjoy the fruits of your labour, no matter how easy that labour was!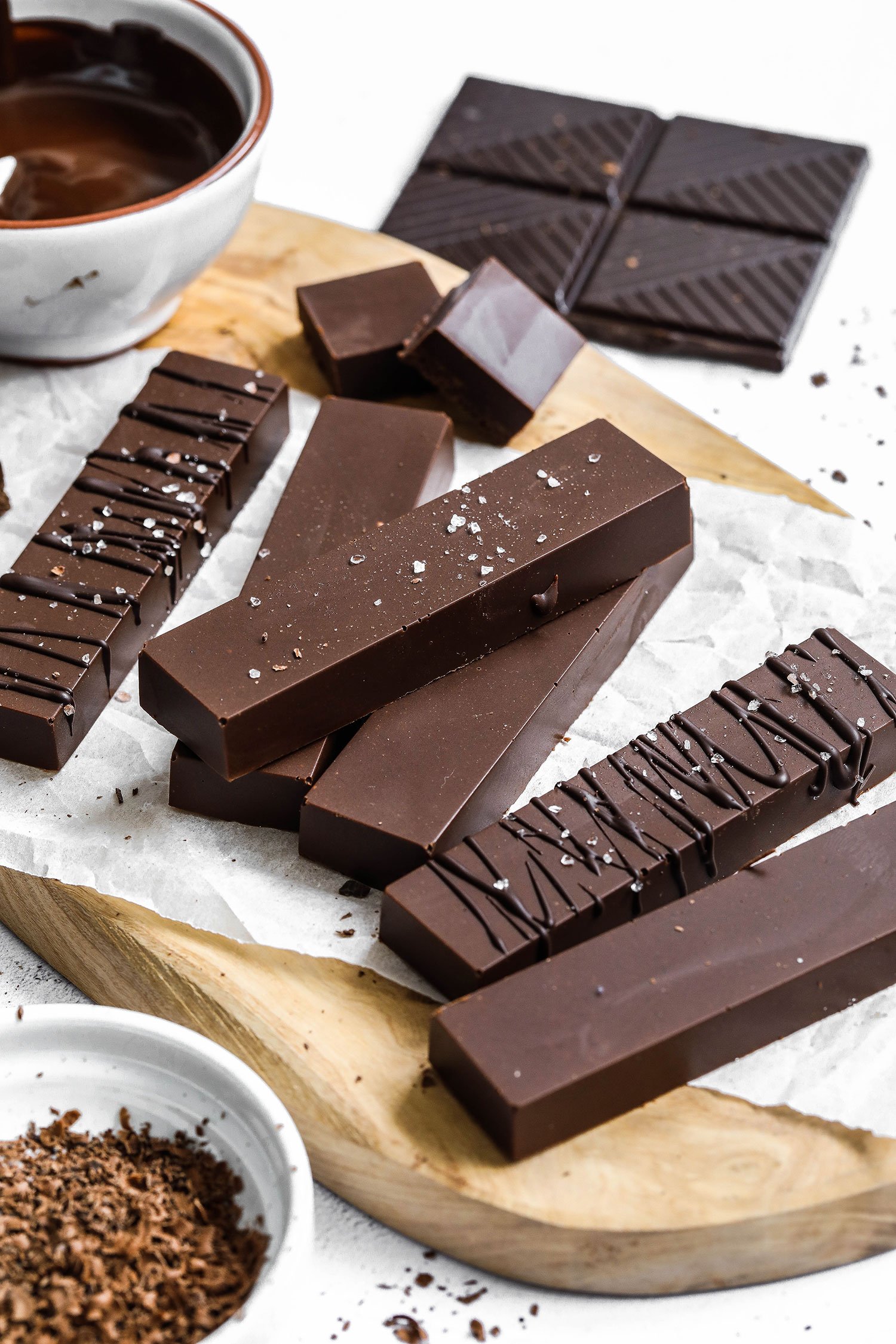 As the title of this recipes suggests, this 2-ingredient vegan chocolate fudge has only, well, two ingredients. What are these ingredients I hear you ask?
Your favourite dark chocolate – I used dairy-free 74% cocoa
And almond butter
That's it! I have added an optional ingredient in case you like your fudge sweeter. You can give the mixture a taste before you pour it into your moulds to see if you're happy with the sweetness. If not, you can add liquid sweetener to taste. Maple syrup, honey, rice syrup, or any other liquid sweetener will work.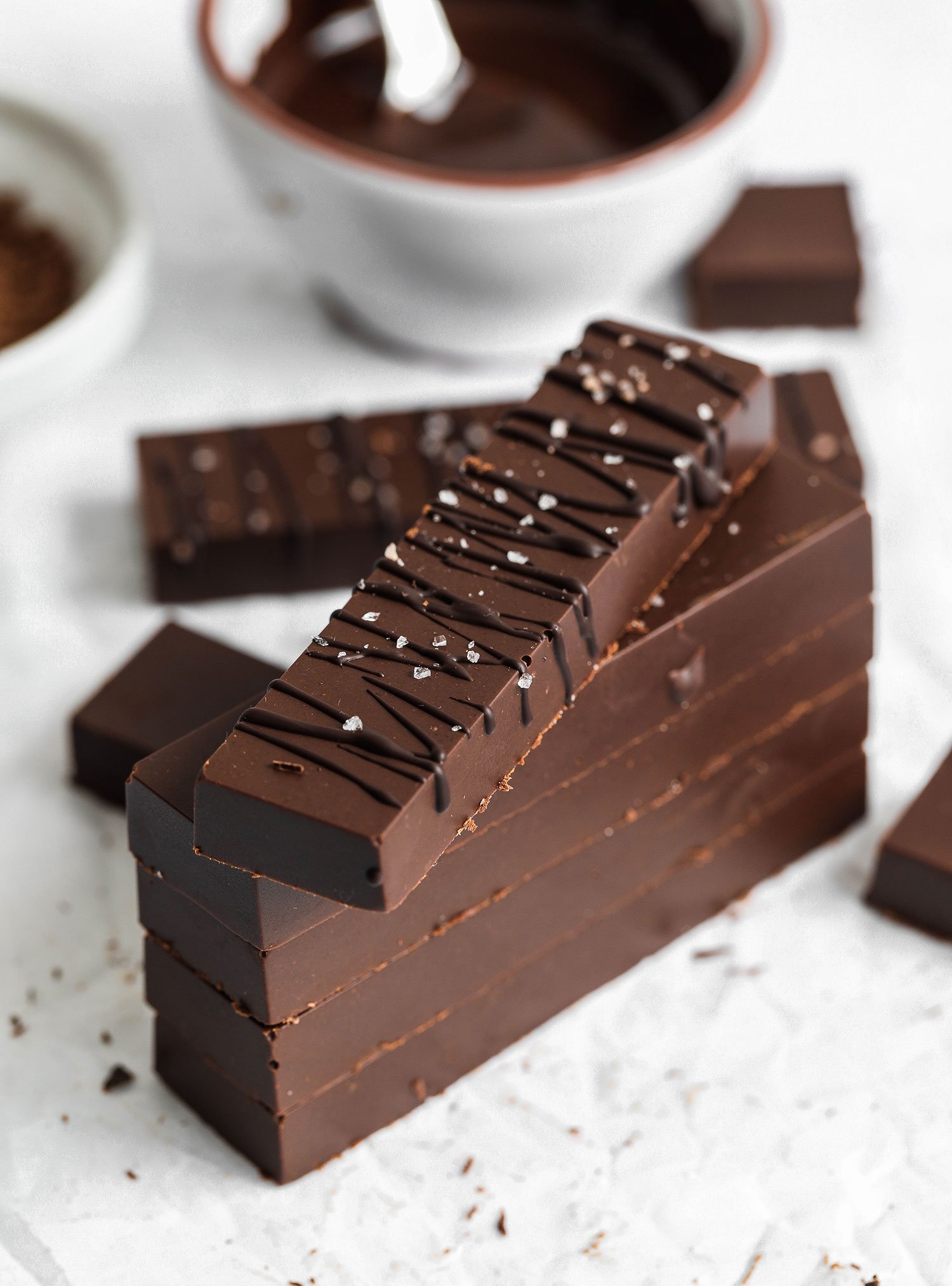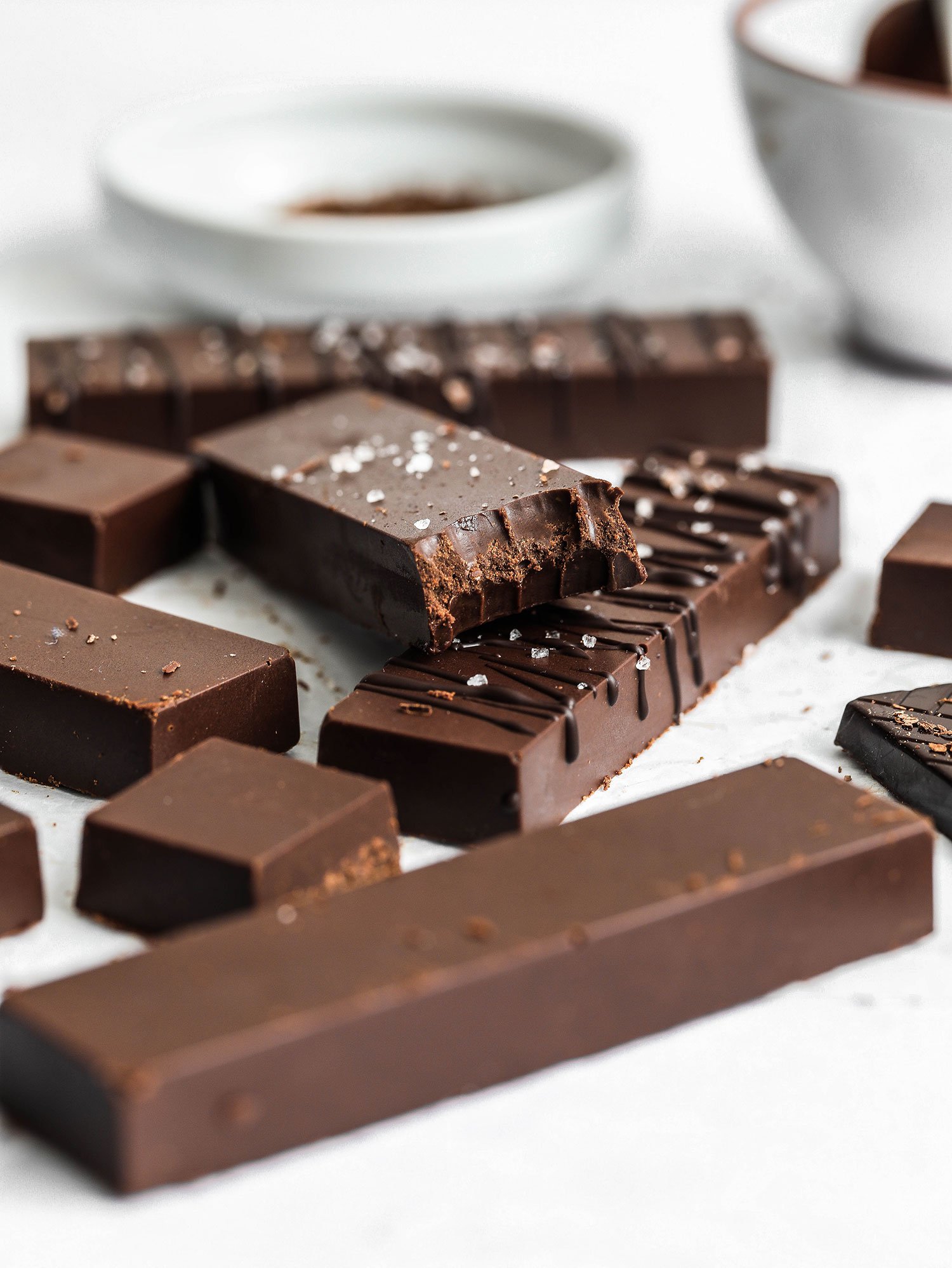 This chocolate fudge is:
Vegan
Dairy-free
Gluten-free
Lower in sugar
Healthier than regular fudge
Quick to make
Easy
Requires no sugar thermometer or any other fancy equipment
And is super delicious!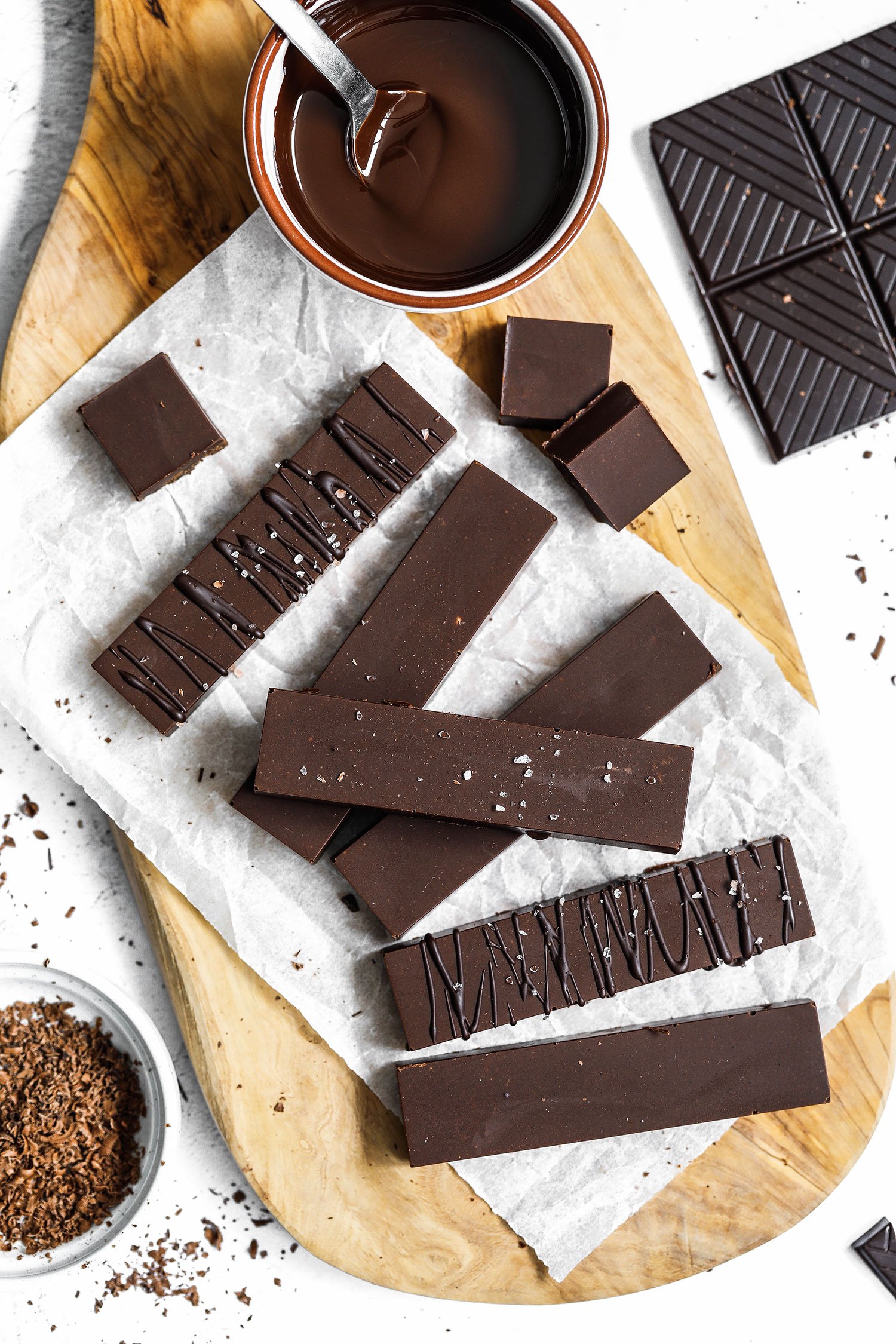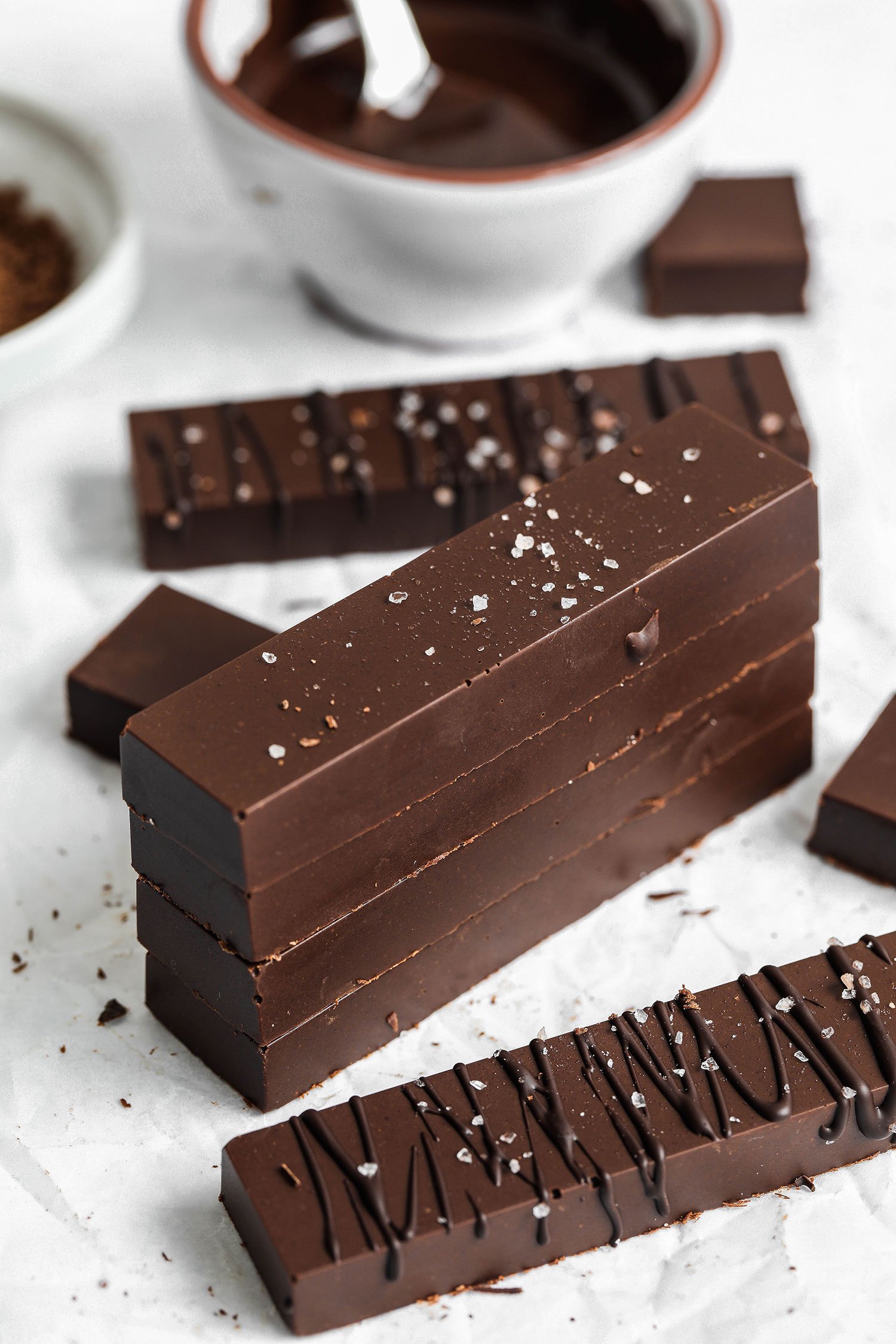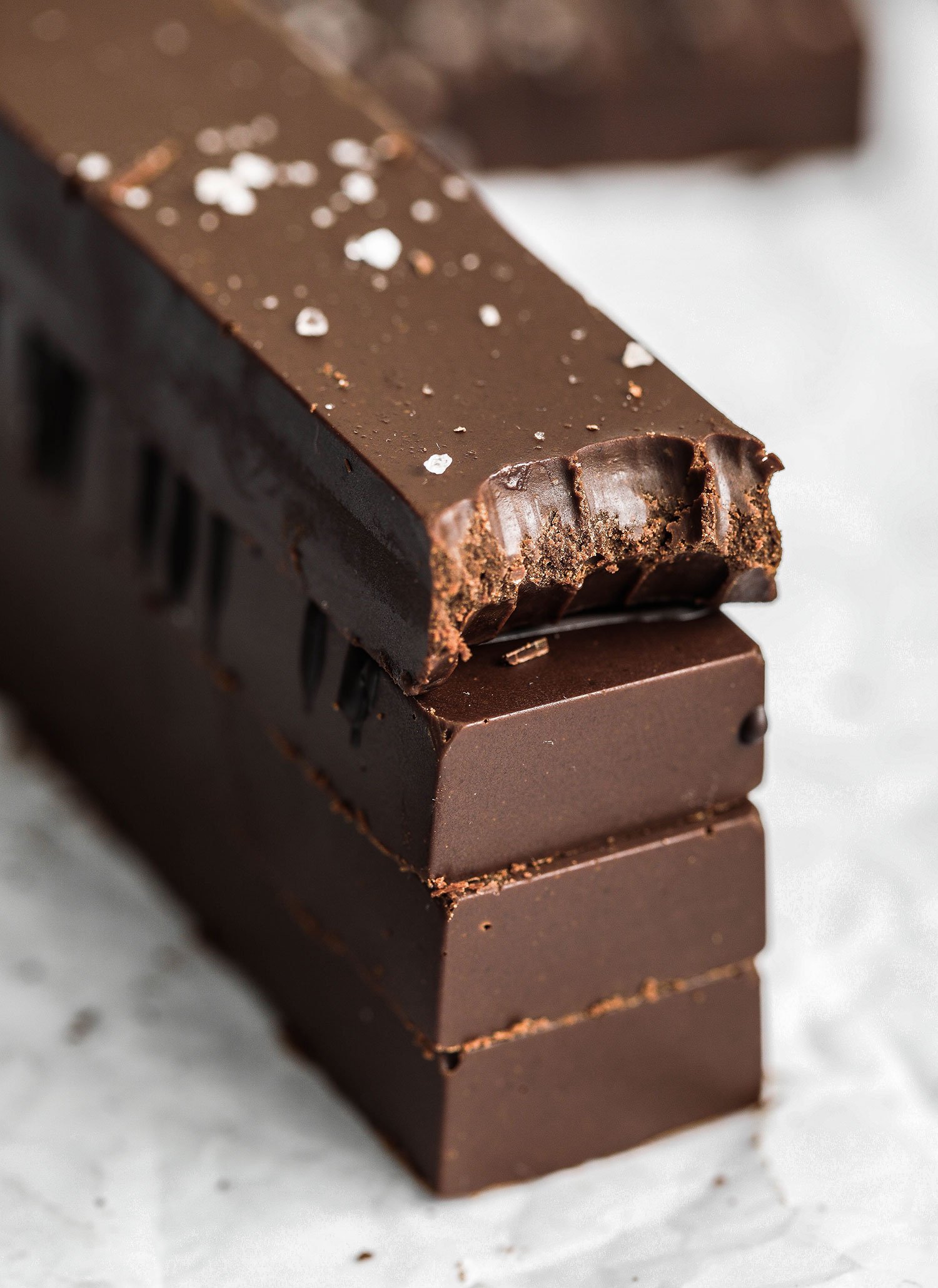 This 2-ingredient vegan chocolate fudge recipe would make a really good dessert option if you have guests coming over and don't have much time to spend on making a complicated sweet treat. It's also a great little treat to curb your chocolate cravings 😀 Feel free to use other nut butters if you don't have almond butter, or you can even use seed butters to make it nut-free!
---
2-Ingredient Vegan Chocolate Fudge
Ingredients
100g dark chocolate, broken up into small pieces
120ml (1/2 cup) almond butter or tahini
Optional – 1 tbsp maple syrup or to taste
Method
Use the double boiler method to melt the chocolate – fill a small saucepan 1/4 way up with water. Heat over a high heat until the water boils, then lower the heat and allow to simmer gently. Place a small heat-proof bowl on top ensuring the the bottom of the bowl doesn't touch the water. Add the chocolate pieces along with the almond butter and optional maple syrup. Mix until everything is melted and well combined.
Pour the mixture into a loaf pan lined with parchment paper, or silicon chocolate moulds (I used this one).
Leave to chill in the fridge until set.
Store in the fridge in an air tight container.
Enjoy!
---

Share This Post