Roasted Vegetable Tofu Quiche (Vegan & Gluten-free)
You can't beat a good quiche with a side salad for lunch. But this is no ordinary quiche. This is a plant-based quiche made with tofu!
Tofu is an amazing plant-based substitute for meat and eggs. It's a great source of calcium, protein, omega-3, selenium and zinc, all nutrients that can be lacking in a plant-based diet. I added some nutritional yeast to give it a cheesy/nutty flavour and some homemade sun-dried tomato pesto for an Italian twist. Packed full of delicious herby veggies to add more flavour, texture and vibrant colours!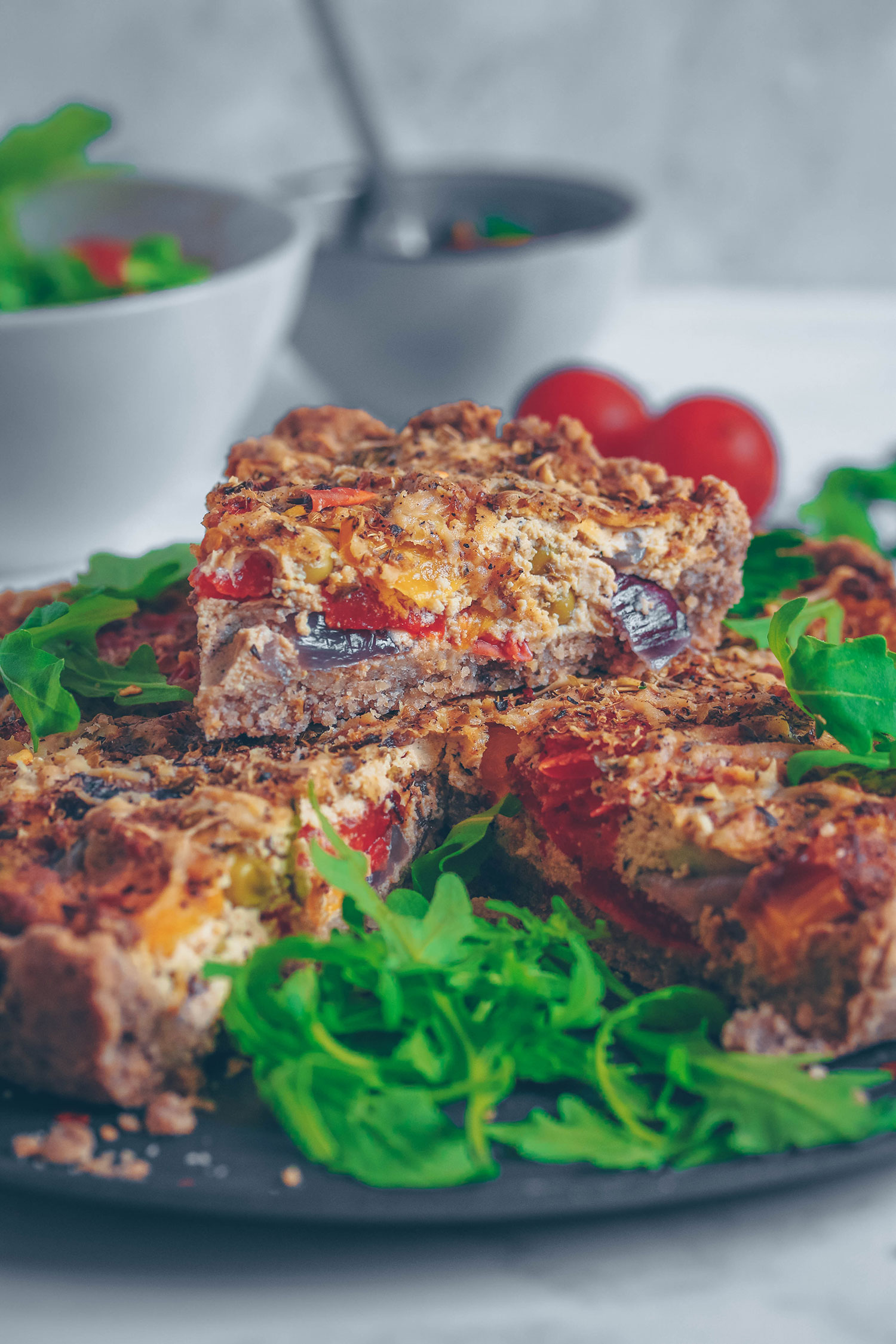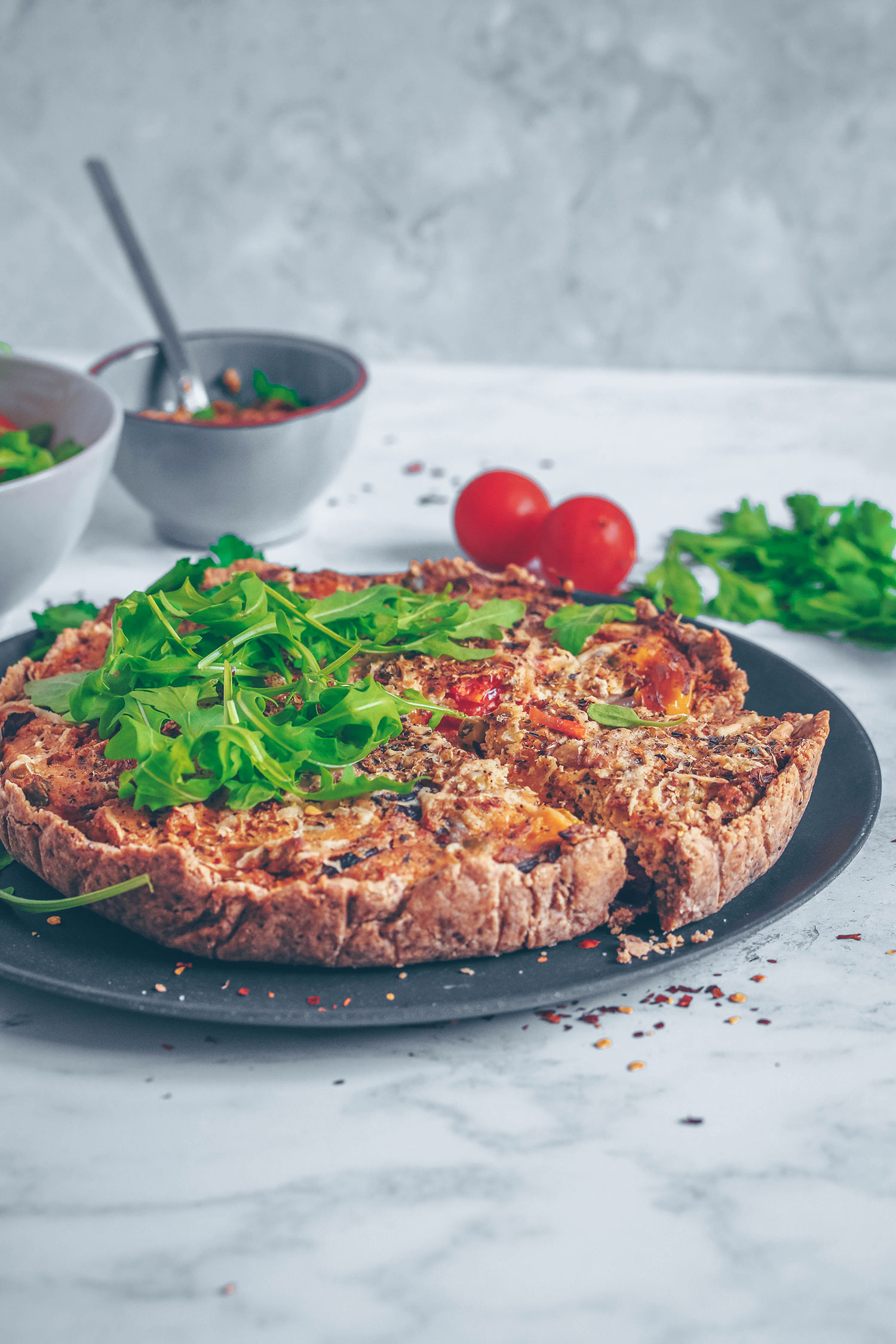 The crust is a simple mixture of oat flour, buckwheat flour and ground almonds which made for a scrumptious crumbly base. This quiche is the perfect option for lunch but can also be enjoyed for breakfast and dinner! I love having left-over quiche in the fridge and it's so handy as a grab to have on the go breakfast. Easy, healthy, delicious and convenient. A must try recipe!
If you prefer your quiches crustless, skip the crust and pour the filling straight into your quiche tin for an even speedier meal!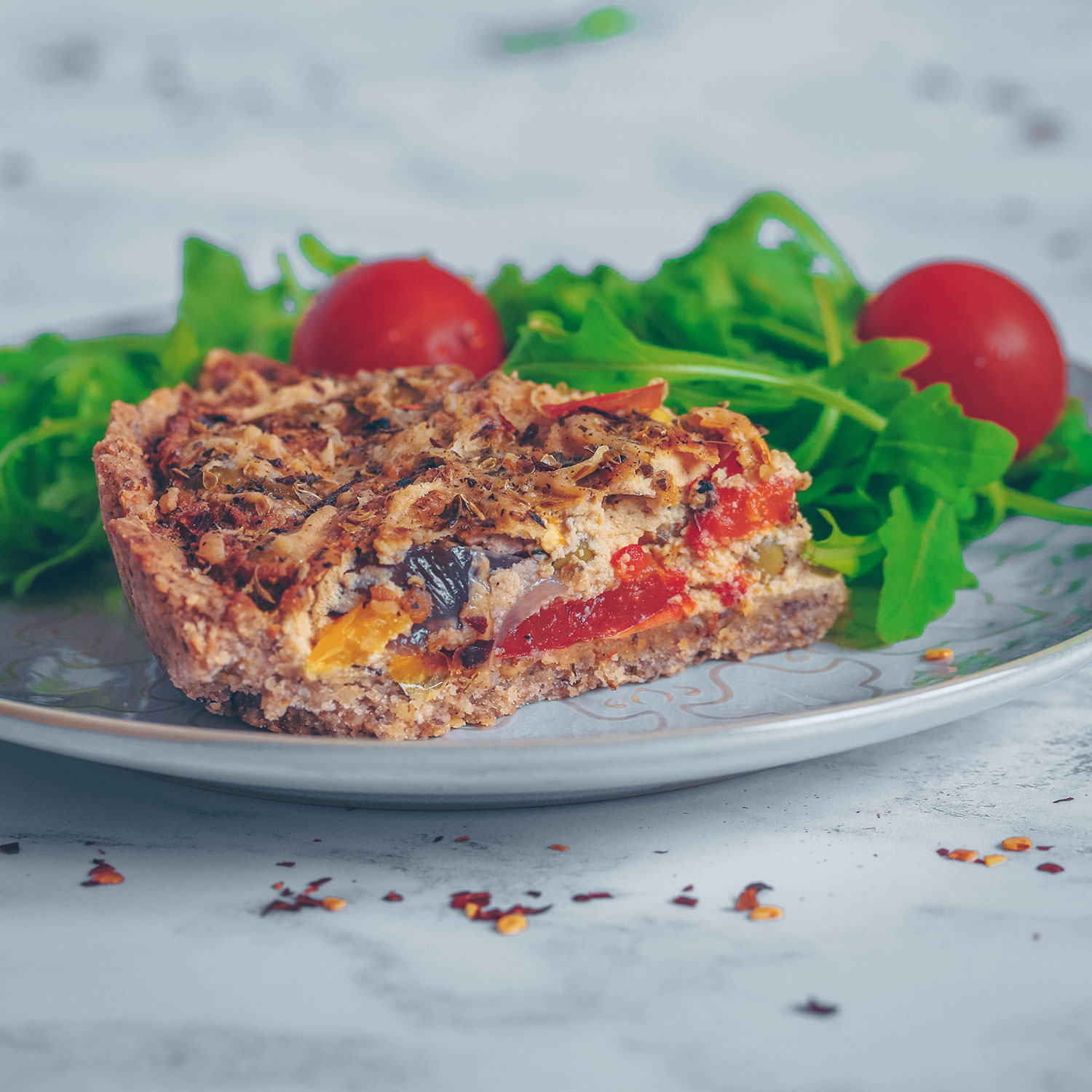 This roasted vegetable tofu quiche is:
Vegan
Dairy-free
Gluten-free
High in calcium
High in protein
And packed with flavour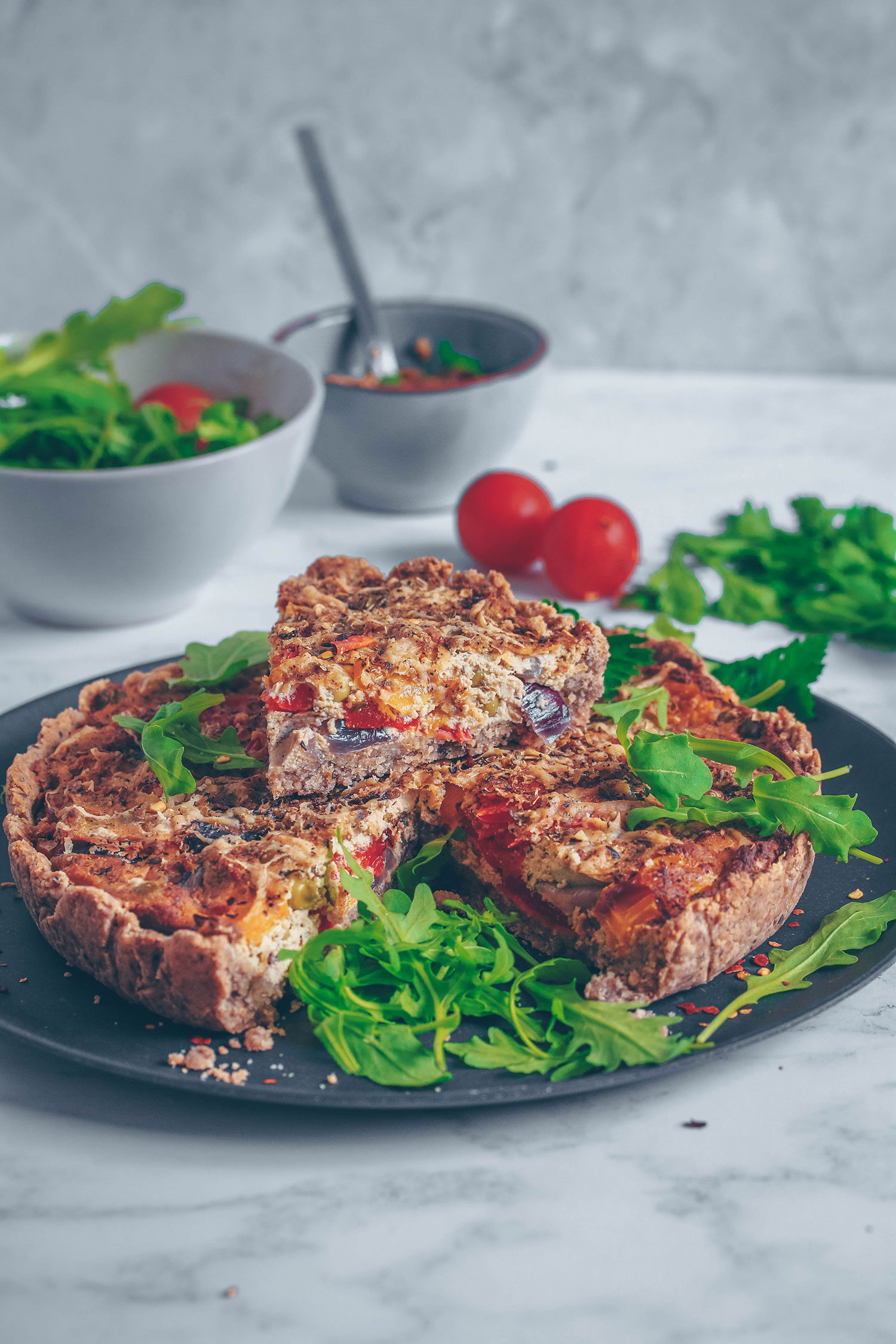 ---
Roasted Vegetable Tofu Quiche (Vegan & Gluten-free)
Serves: 8
Ingredients
For the crust
3/4 cup oat flour – use gluten-free if allergic/intolerant to gluten
1/2 cup ground almonds
1/2 cup buckwheat flour
1/2 tsp salt
3 tbsp coconut oil
2 tbsp water
For the tofu filling
400g firm tofu
4 tbsp nutritional yeast
1/2 tsp salt
1 small garlic clove, crushed
1 tsp dijon mustard
2 tbsp red pesto
2 tbsp fresh lemon juice
2-3 tbsp water
1/2 cup cooked peas
1/2 cup grated vegan cheese
For the roasted vegetables
1 red onion, sliced
1 red pepper, sliced
1 green pepper, sliced
1 tbsp rosemary
1 tbsp oregano
Salt & pepper
1 tbsp oil
Method
Preheat your oven to 200*C (180*C fan assisted)/ 400*F.
First prepare the roasted veggies by arranging the sliced vegetables onto a lined baking sheet. Sprinkle on top the herbs, salt and pepper and drizzle with oil. Bake for 20-25 minutes.
In a bowl, mix together all the crust ingredients. Press into a lightly oiled pie/quiche pan. Poke a few holes using a fork then bake for 10 minutes or until the edges are golden brown.
To make the tofu filling – strain the tofu using a cheesecloth/nut milk bag. Squeeze as much liquid out as you can.
Blend all the filling ingredients together (apart from the peas and cheese) in a food processor until smooth. Fold in the cooked peas and roasted vegetables then transfer into the base. Sprinkle the grated cheese on top.
Return to the oven and bake for 30-40 minutes.
Enjoy!
---