Vegan Gluten-free Cinnamon Rolls
Who could resist a good cinnamon roll? Not me!
The first time I tried a cinnamon roll was when I visited Sweden with the hubby to stay with the in-laws. I couldn't believe something so delicious excited! So fluffy, sweet and packed with cinnamon – my favourite spice (actually it's a tie between cinnamon and cardamom) 😛
I know you can get cinnamon rolls here in the UK, but the ones I've tried from supermarkets are usually made with puff pastry, which is nothing like the one I tried in Sweden. Also, most recipes seem to include a sugar icing on top which I feel ruins the flavour a little. The sweetness is so overpowering that it's more difficult to appreciate the buttery, cinnamony taste of the filling.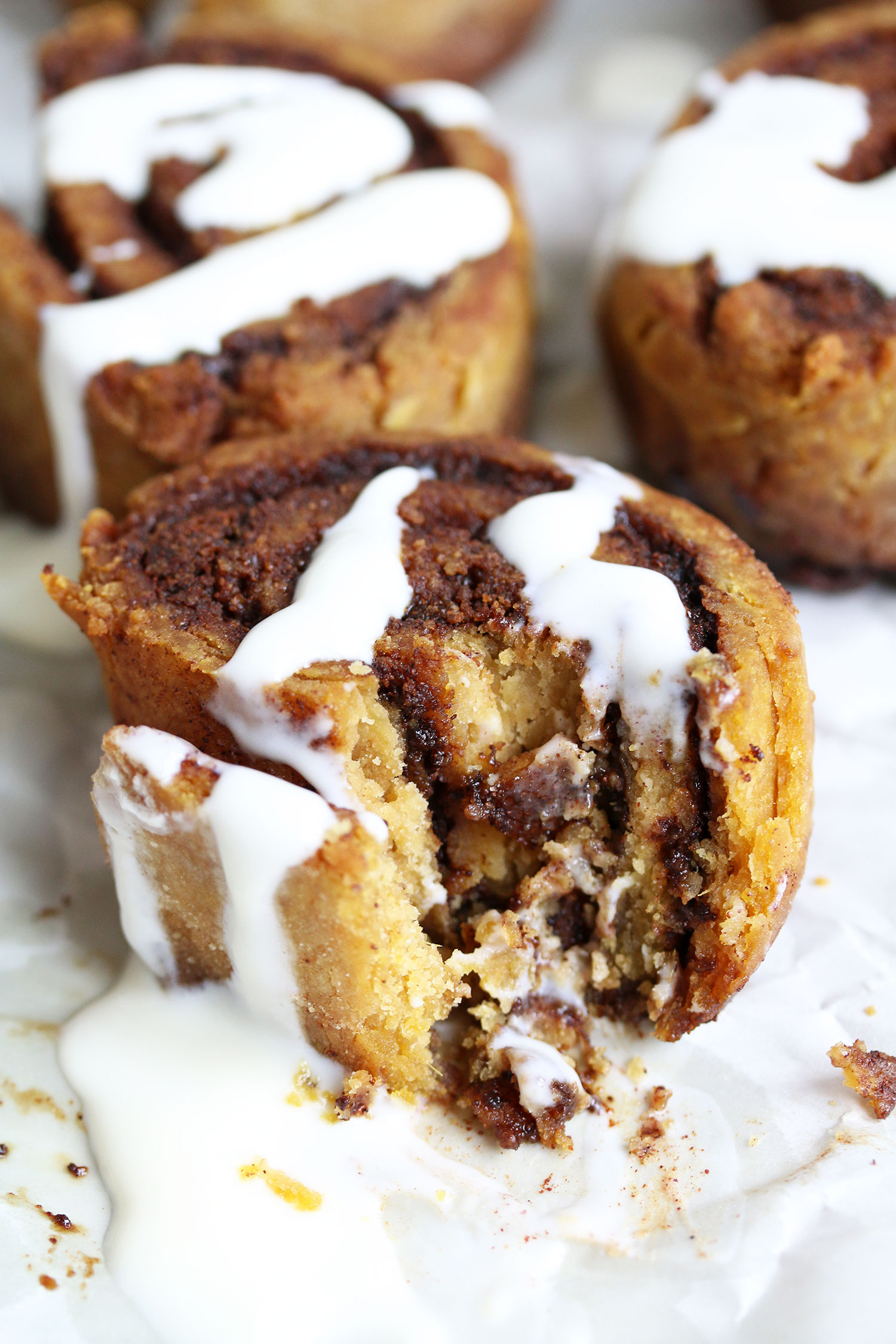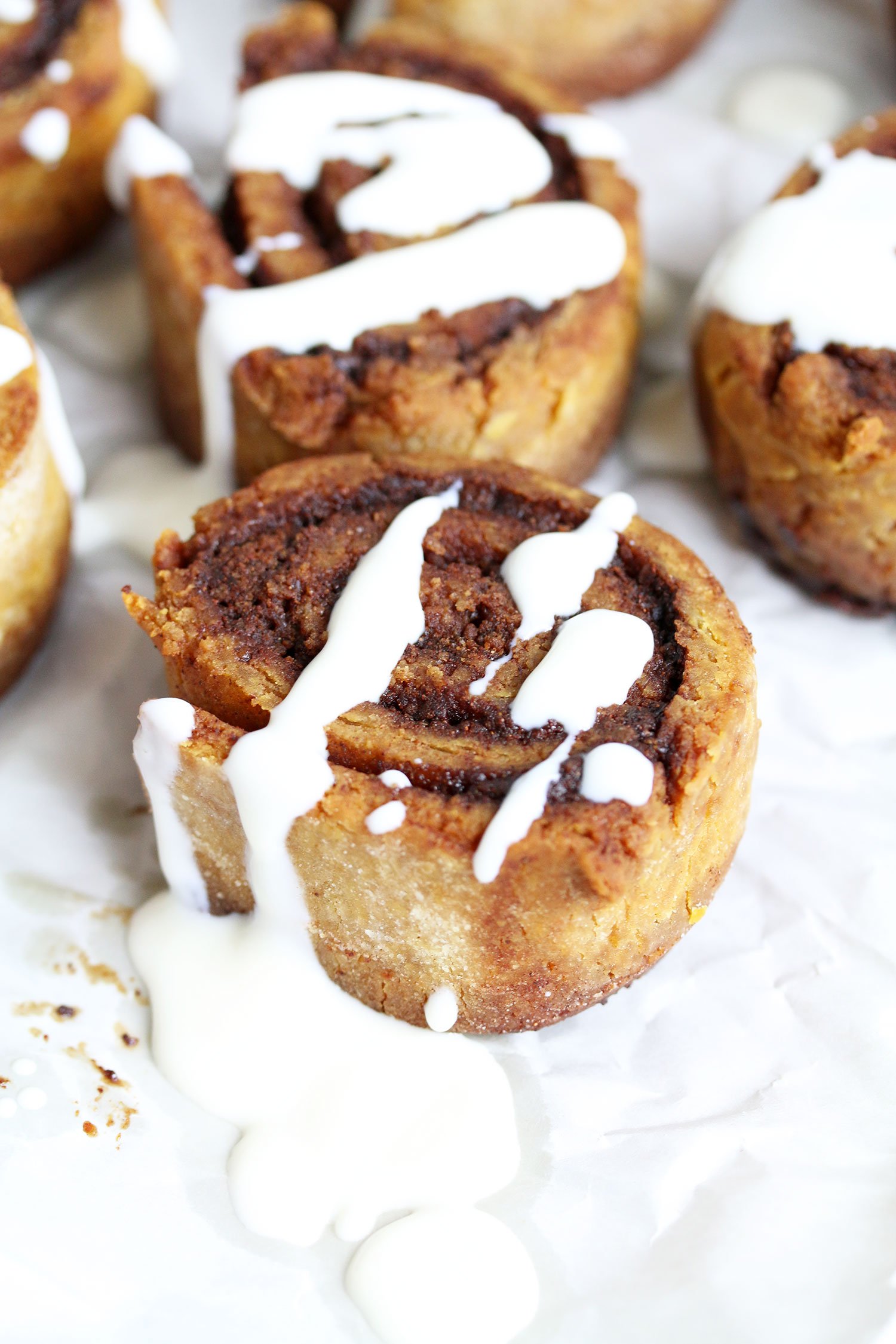 In Scandinavian countries like Sweden and Denmark they're made using yeast-leavened dough making it more like a tender bread than a crispy pastry.
I wanted to recreate a vegan and gluten-free cinnamon roll recipe so people avoiding dairy and gluten like me can enjoy them. They're perfect if you're looking for a comforting treat go with your afternoon cup of tea or coffee. They're also yeast-free, nut-free and soy-free for anyone following any of those diets. Oh and did I mention there is sweet potato in there? 😀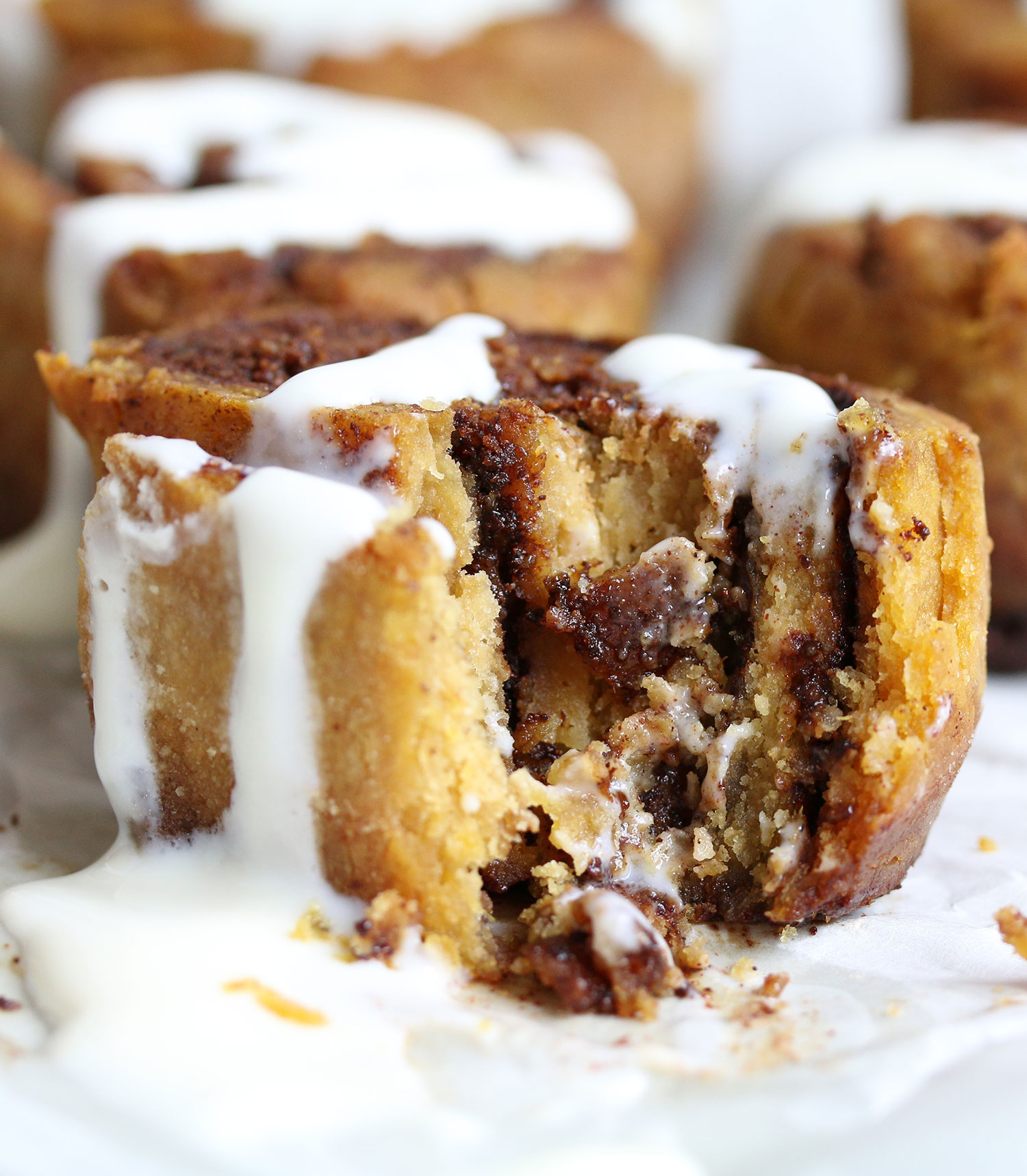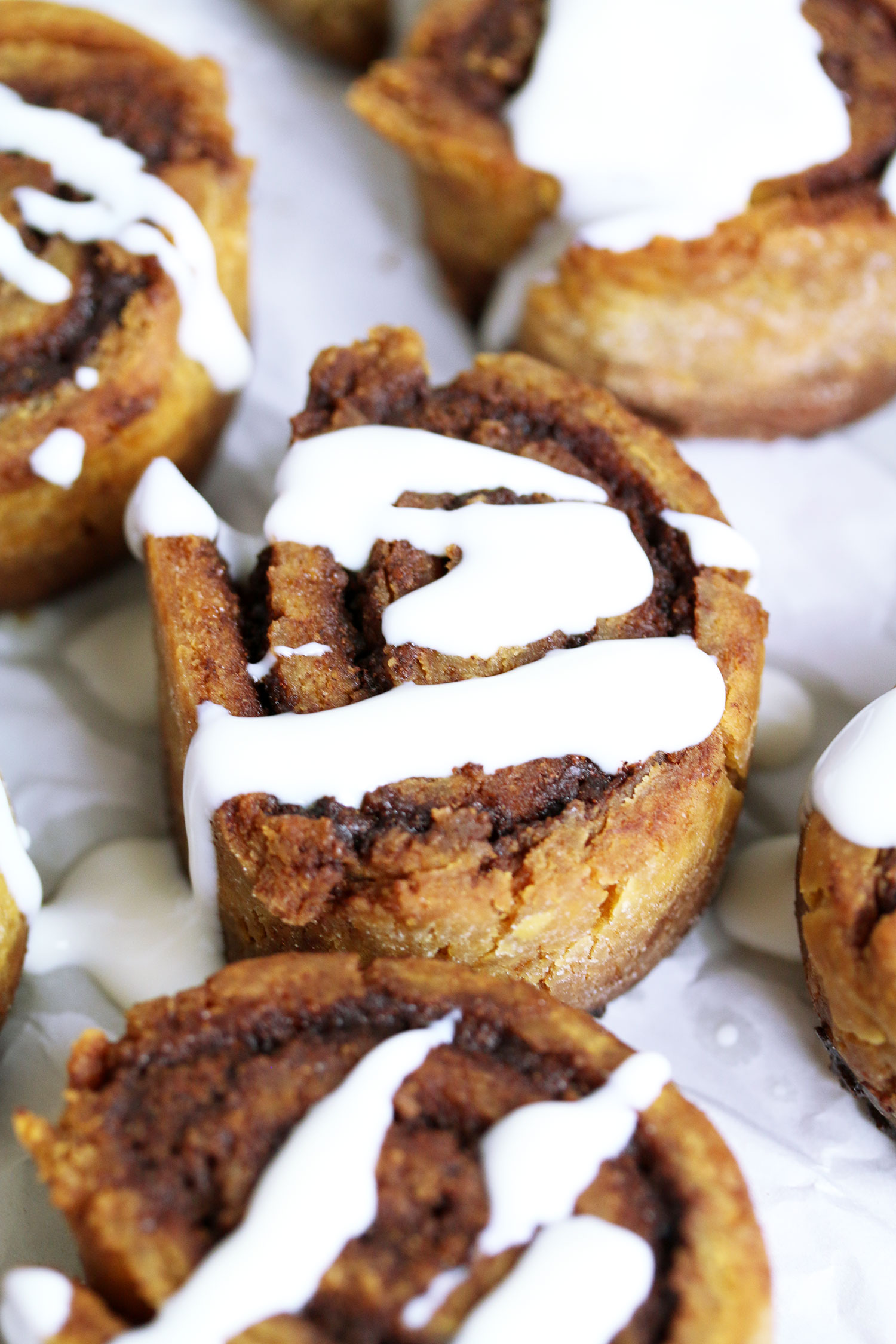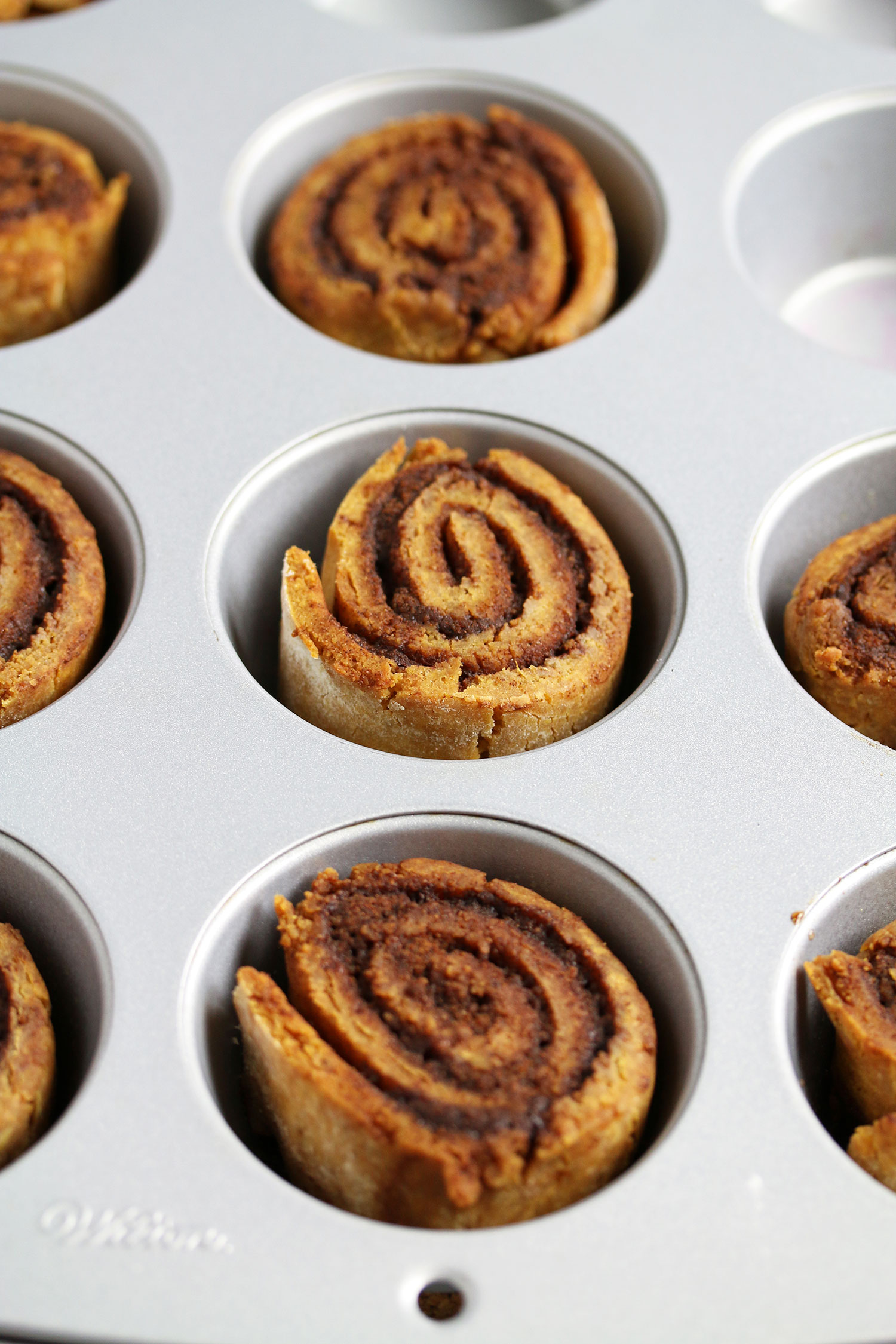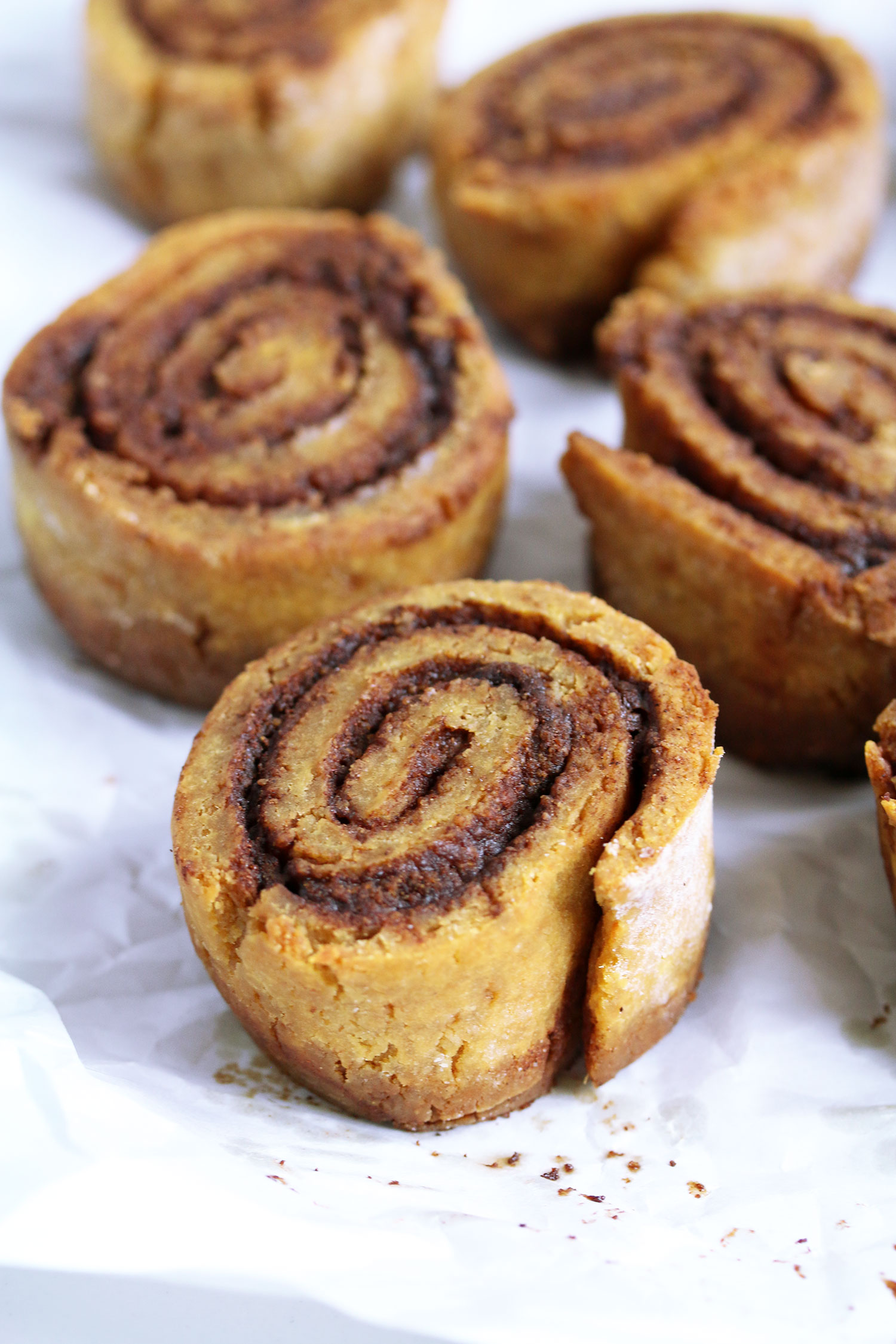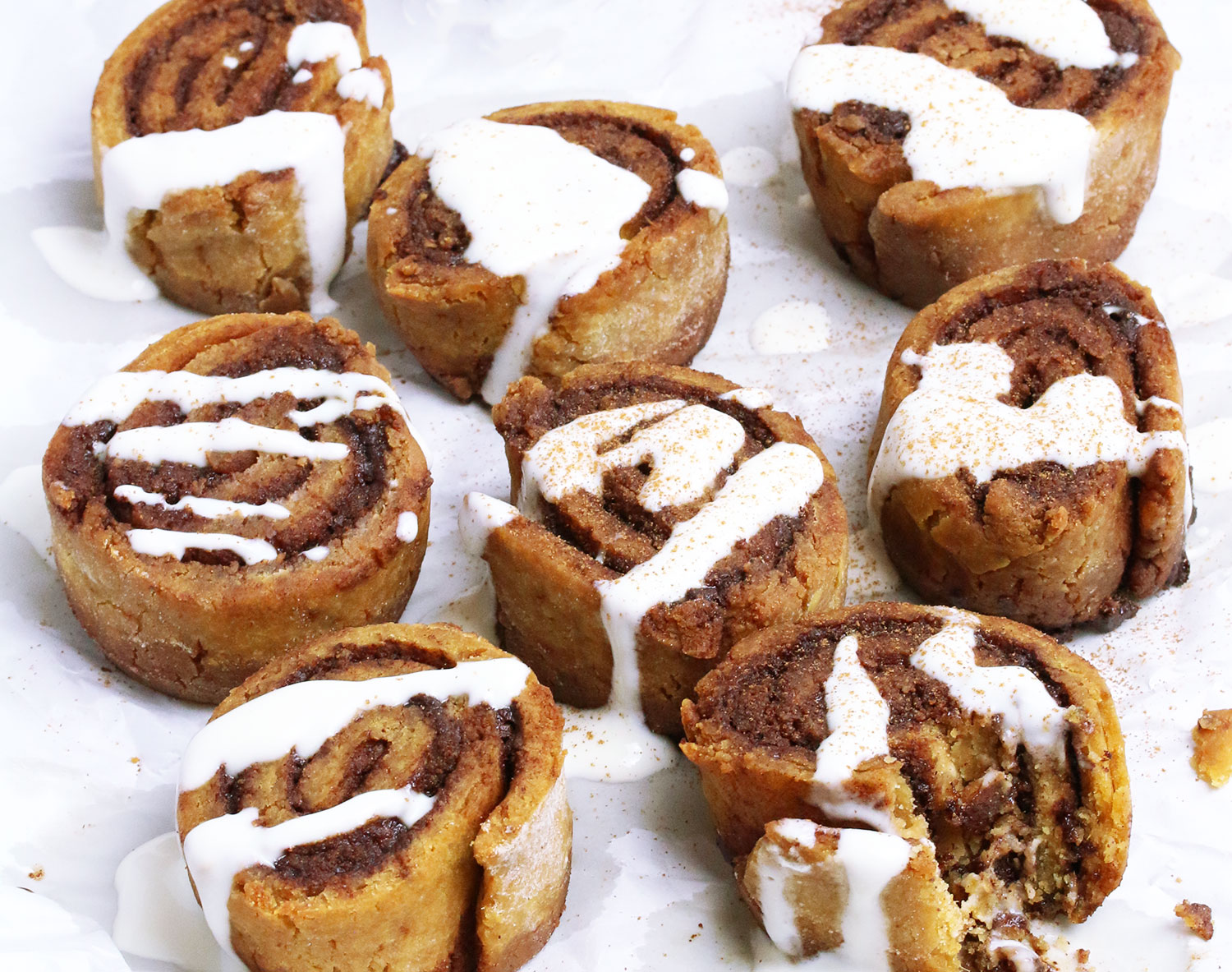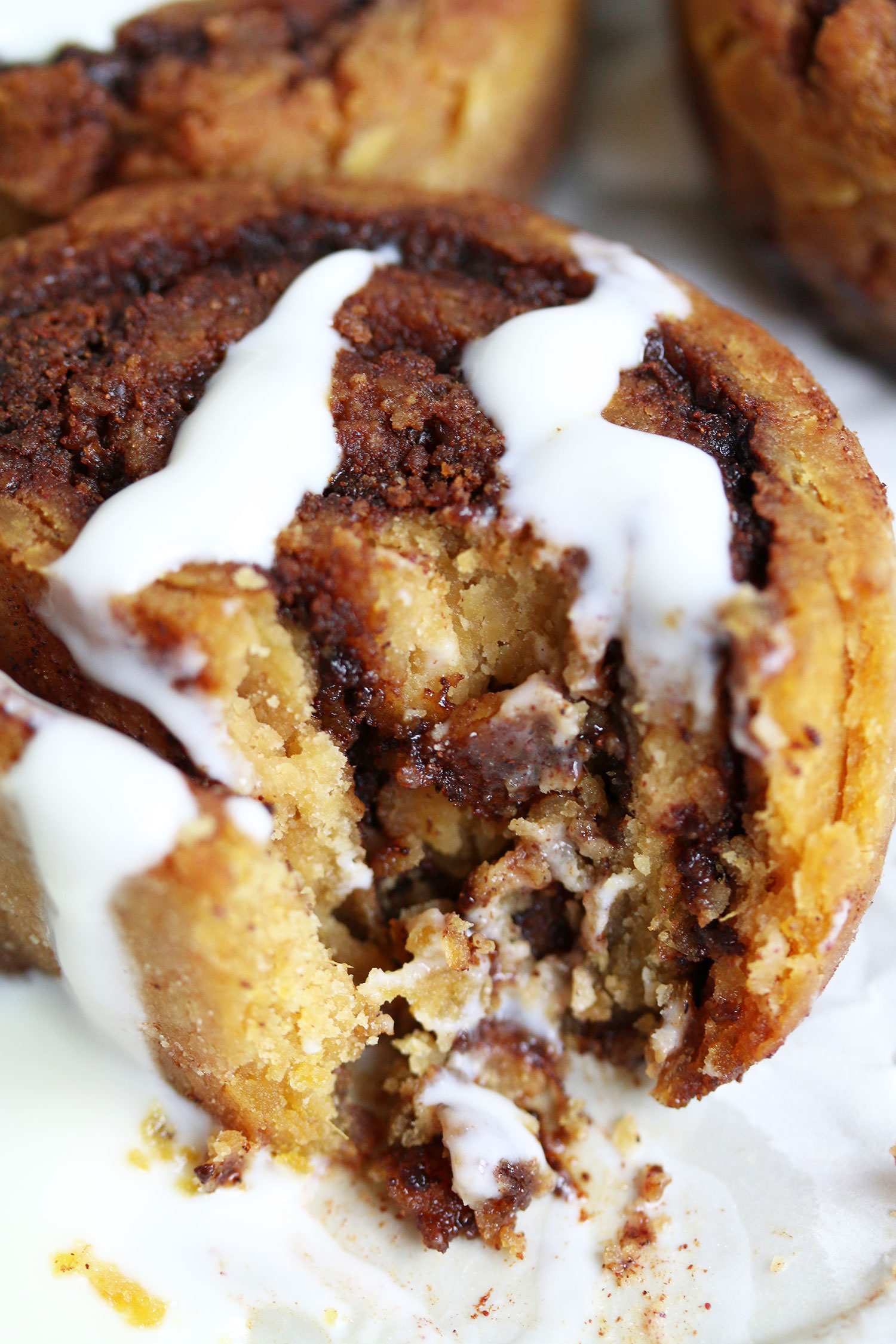 ---
Vegan Gluten-free Cinnamon Rolls
Makes: 10
Ingredients:
2 cups (260g) gluten-free bread flour
1 tsp baking powder
1 tsp baking soda
1/2 tsp salt
4 tbsp coconut sugar
1/2 cup sweet potato puree – steamed/boiled sweet potato until soft then mashed.
4 tbsp coconut oil, melted
2-3 tbsp milk of choice
1 tsp apple cider vinegar
For the cinnamon filling:
4 tbsp coconut oil, melted
Method:
Preheat your oven to 180*C / 160*C fan assisted / 350*F
Add the flour, coconut sugar, baking powder, baking soda and salt into a large bowl. Mix to combine.
Add in the sweet potato puree, oil, milk and vinegar and kneed until you have a dough consistency.
Flour your work surface and roll the dough out.
Mix together the melted coconut oil, sugar and cinnamon and spread over the dough. Role up the dough then cut into 10-12 slices.
Transfer to a baking tray lined with parchment paper and bake for 10-12 minutes.
Leave to cool completely.
Enjoy!
---