Quick Prawn Coconut Curry
This dish has become a dinner staple in my household. Whenever I'm stuck for meal ideas or want something quick and easy, I always turn to this quick prawn coconut curry. This is my version of a 'curry in a hurry' – It will only take 15-20 minutes for a lovely, warming curry that's full of flavours.
This recipe is gluten-free, dairy-free and can easily be made vegetarian and vegan by replacing the prawns with more vegetables (potatoes, cauliflower, butternut squash…the options are endless!) I also like making a chicken version and a bean version, all equally as good!
This quick prawn coconut curry is a great option for those evenings when you have very little time to prepare anything and you want a speedy warm meal. You can easily double or triple the recipe if you're making it for your family or a group of friends. It's also a great option if you haven't been food shopping in a while and don't have many options available in the fridge. I usually have a can or two of coconut milk in my pantry and most of the other ingredients are spices which I always have in my cupboard. What you add to the curry then depends on what you have available. If you have meat, go with meat. If not, add veggies and beans. Today, I decided to add prawns and peas.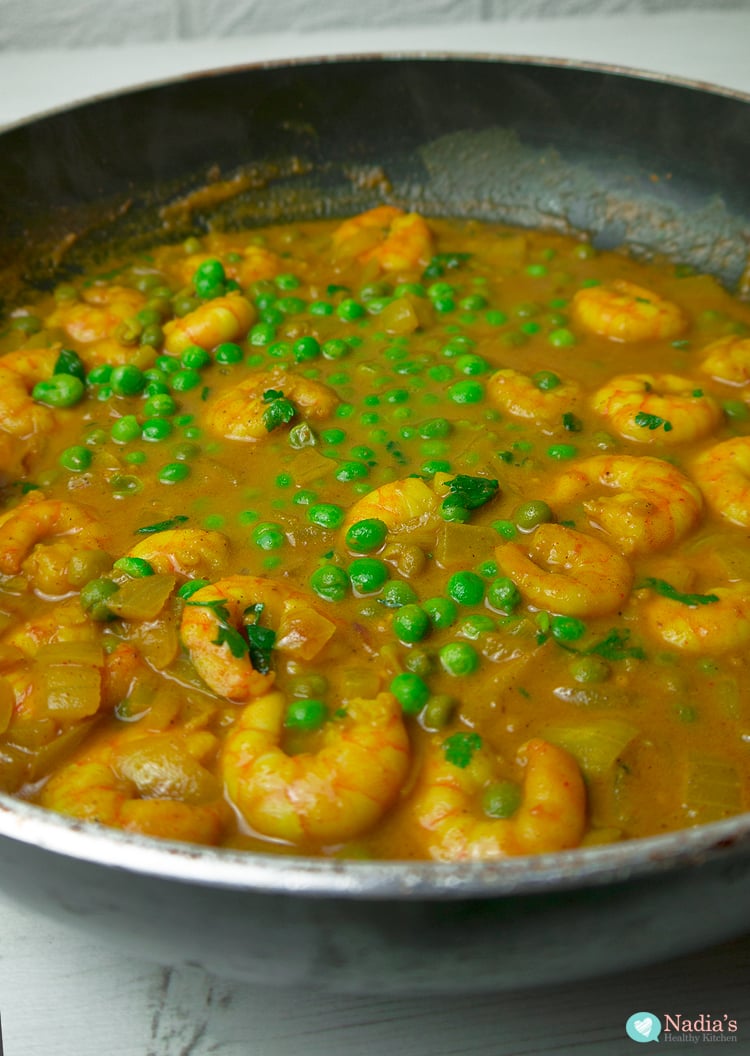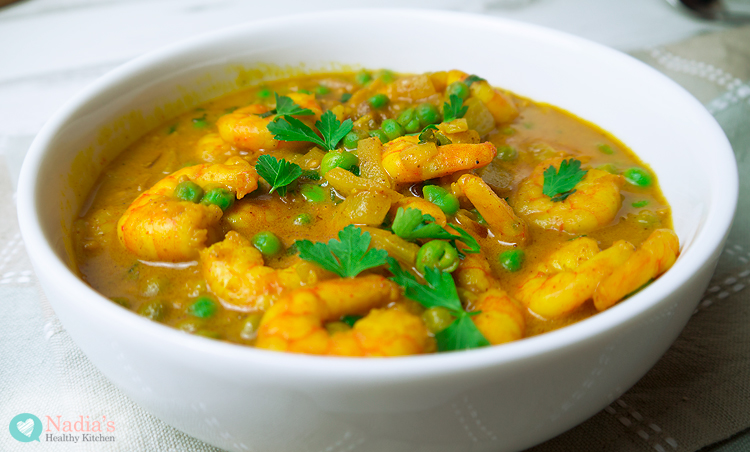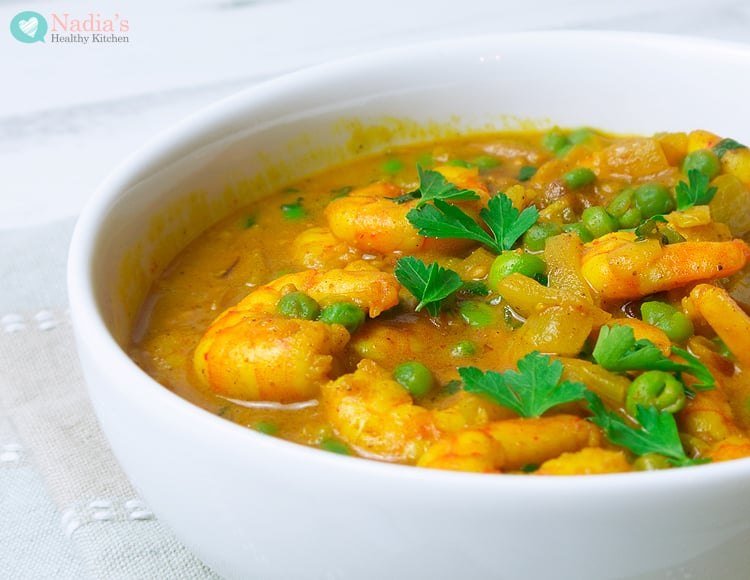 Quick Prawn Coconut Curry
Serves – 2
Ingredients
225g prawns
1/2 cup (100g) frozen peas
1/2 400ml can coconut milk
1 tbsp coconut oil (or any oil)
1 medium onion, chopped
1-2 garlic cloves, minced
1 tsp paprika
1 tsp cumin
1 tsp turmeric
1 tsp garam masala
1 tsp coriander
1 tsp mustard seeds (optional)
1 tsp cumin seeds (optional)
Juice of 1/2 lemon
salt and pepper to taste
handful of fresh parsley, finely chopped
Method
In a frying pan, sautee the onions over a medium heat for about 5 minutes or until they become transparent
Add the spices and garlic and cook for a further 1 minute
Add the prawns and lemon juice. Stir to coat in with the spices, then pour in the coconut milk
Add the peas and season with salt and pepper to taste
Cover and leave to simmer for 5-10 minutes
Mix in the chopped parsley just before serving
Serve with rice, couscous or quinoa