Nectarine Crumble (Vegan & Gluten-free)
September marks the beginning of Autumn, shorter days, cooler evenings and comfort food. I can't think of a better way to welcome this month than with a bowl of warm crumble with a generous serving of cold custard!
With the GBBO in full swing (in case you haven't noticed with all the tweets and facebook posts), everyone is in the mood for baking. Even though we would all like to spend countless hours decorating a cakes or creating patisserie style treats, the reality is that most of us just don't have much time to bake.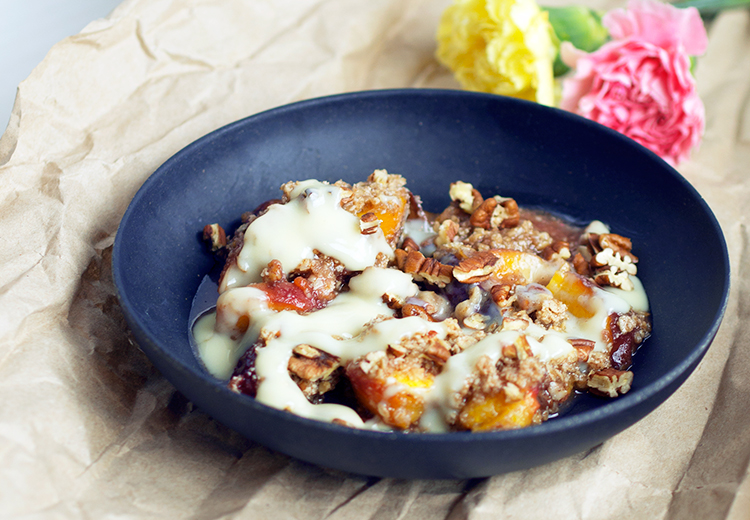 If you're new to baking, have never baked before or you're looking to bake something that doesn't require much preparation or washing up after, then this nectarine crumble recipe is for you.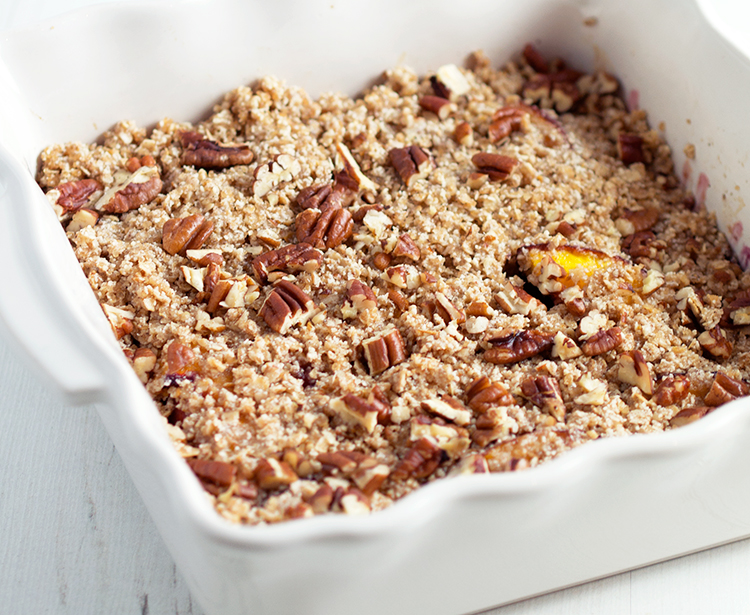 The recipe only calls for a handful of ingredients, a baking dish and a bowl to mix the crumble ingredient in. That's it!
It's vegan, dairy-free and free from refined flours and gluten. Do you need more reasons to try this recipe?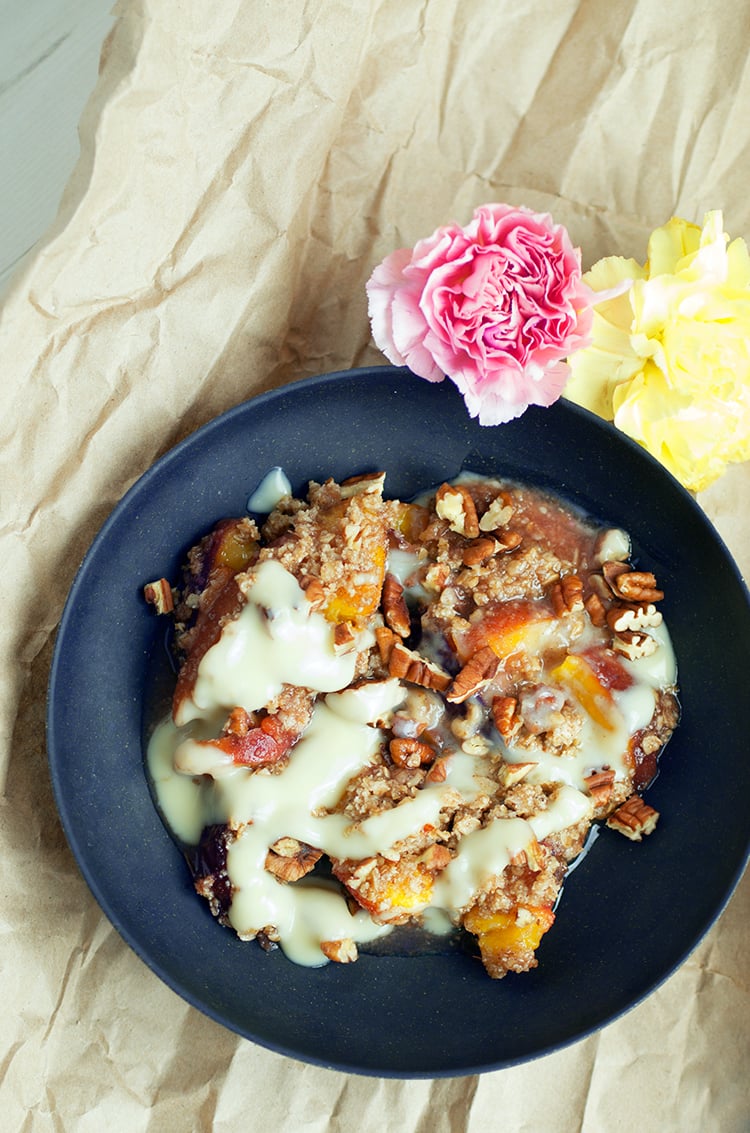 Visit the Metro site to get the full recipe.
*This recipe is commissioned by Metro, however all opinions are my own.