Mexican Bean and Sweet Potato Hash

On the menu for this weekend is this Mexican bean and sweet potato hash. A healthy, filling and packed with flavour breakfast/brunch for the whole family to enjoy!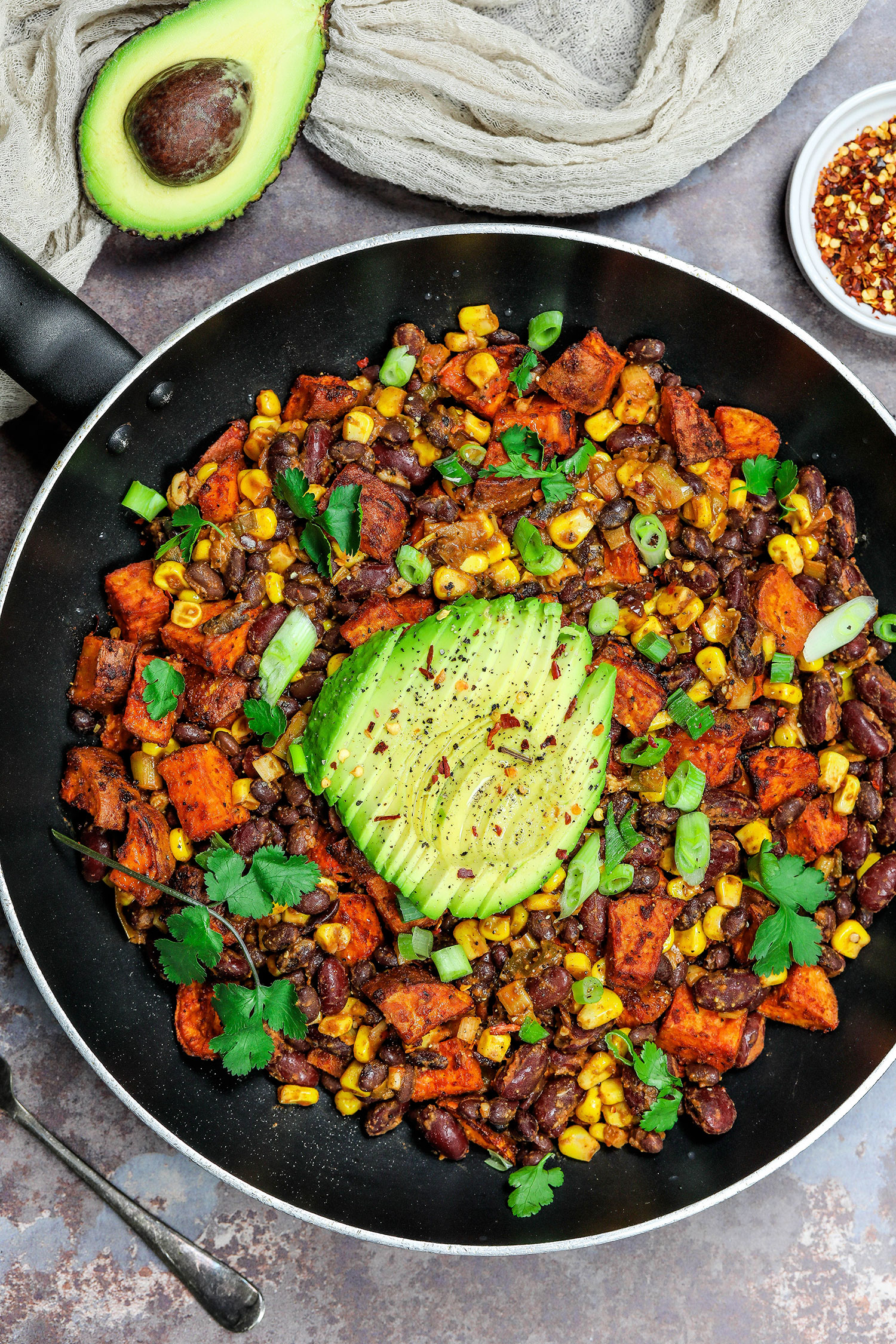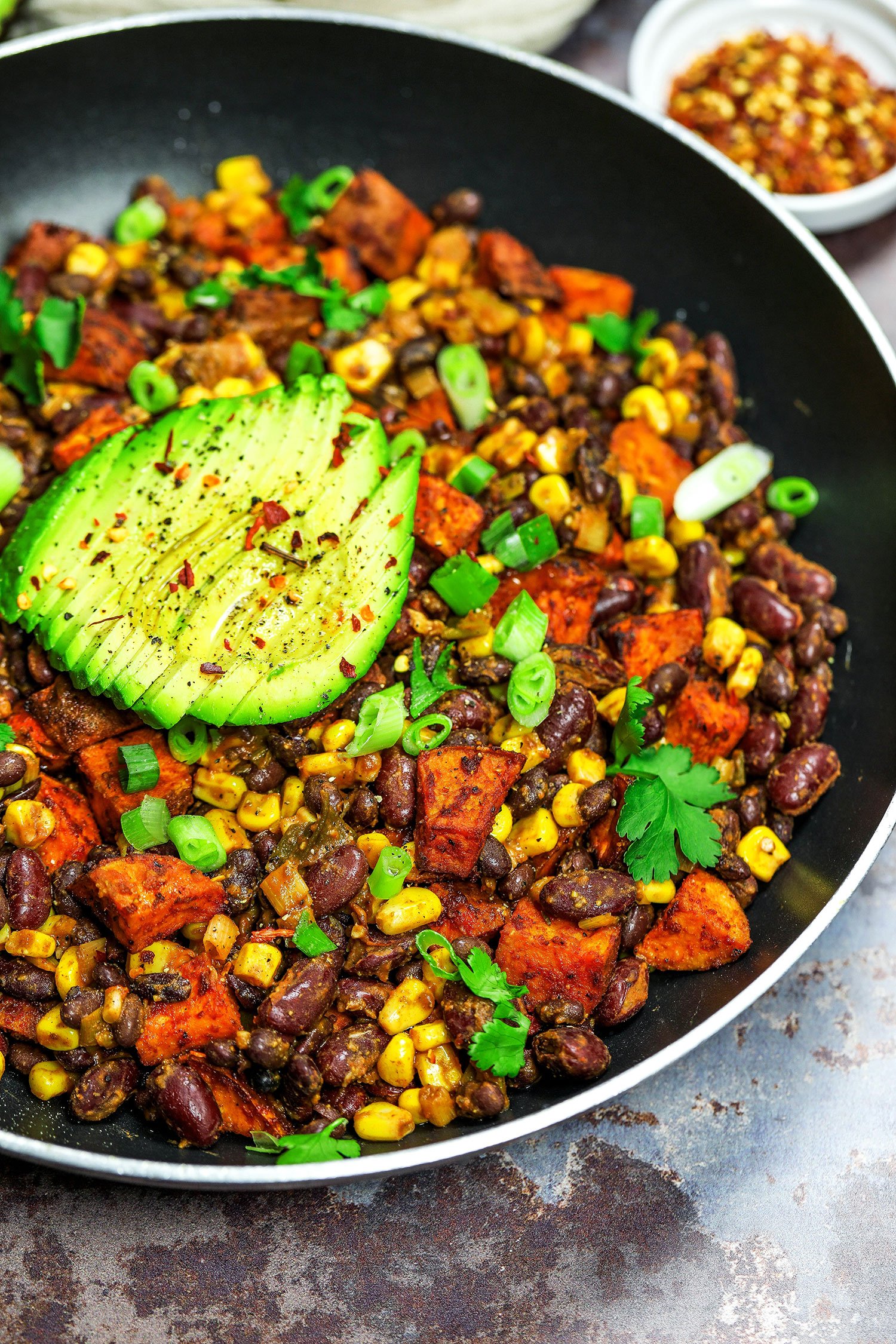 I usually go for sweet breakfasts, but on the weekend I crave something savoury. The hubby is more of a savoury person in general and prefers savoury breakfasts, s0 on weekend mornings he takes over the kitchen. It makes a really nice change having something savoury and for me it signals the start of the weekend. I now associate weekends with a savoury brunch. It's also nice because it means I can sit back and let the hubby take over. We take our time and chit chat while he prepares it, so it's always a really nice and relaxing way to start the weekend after a hectic week!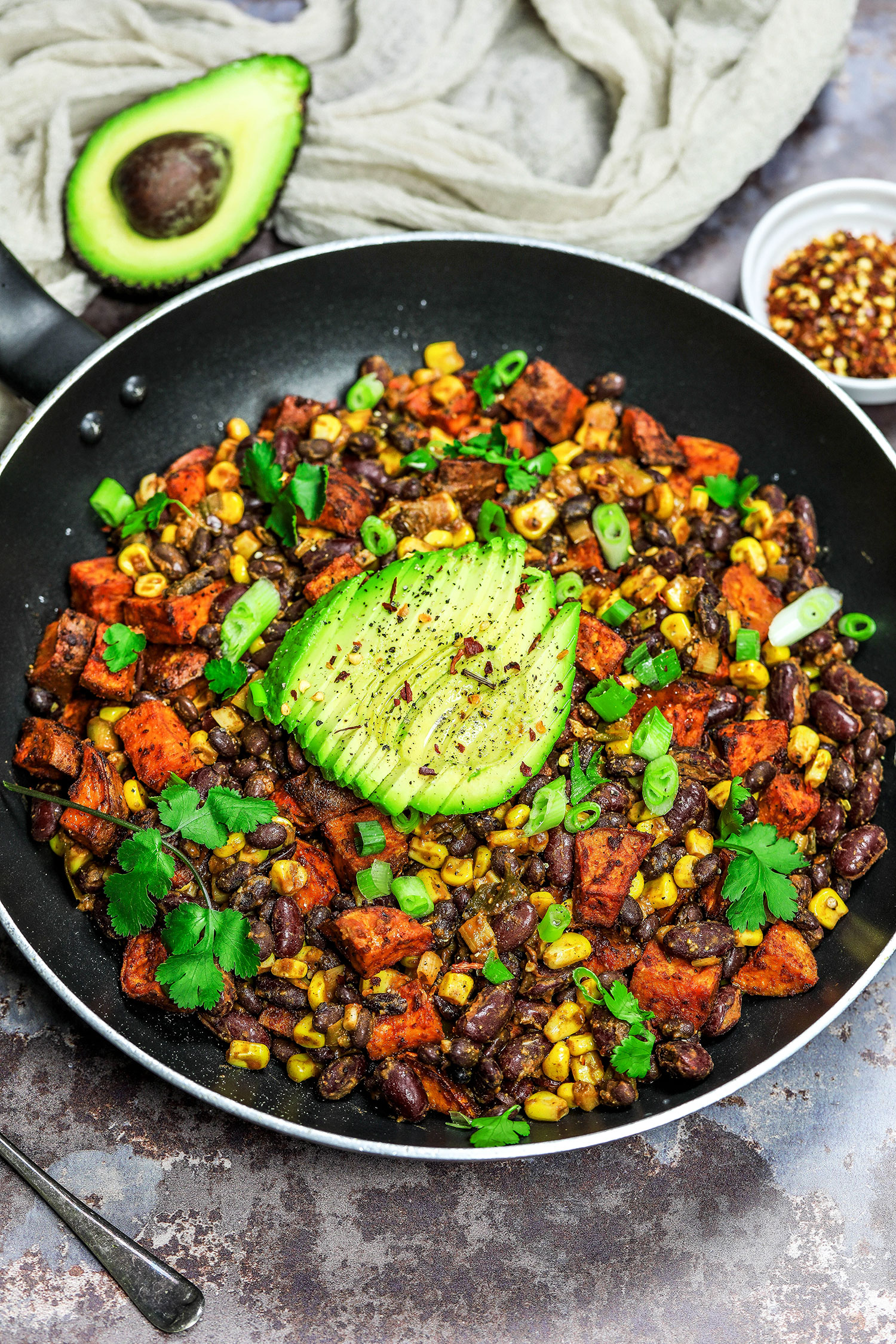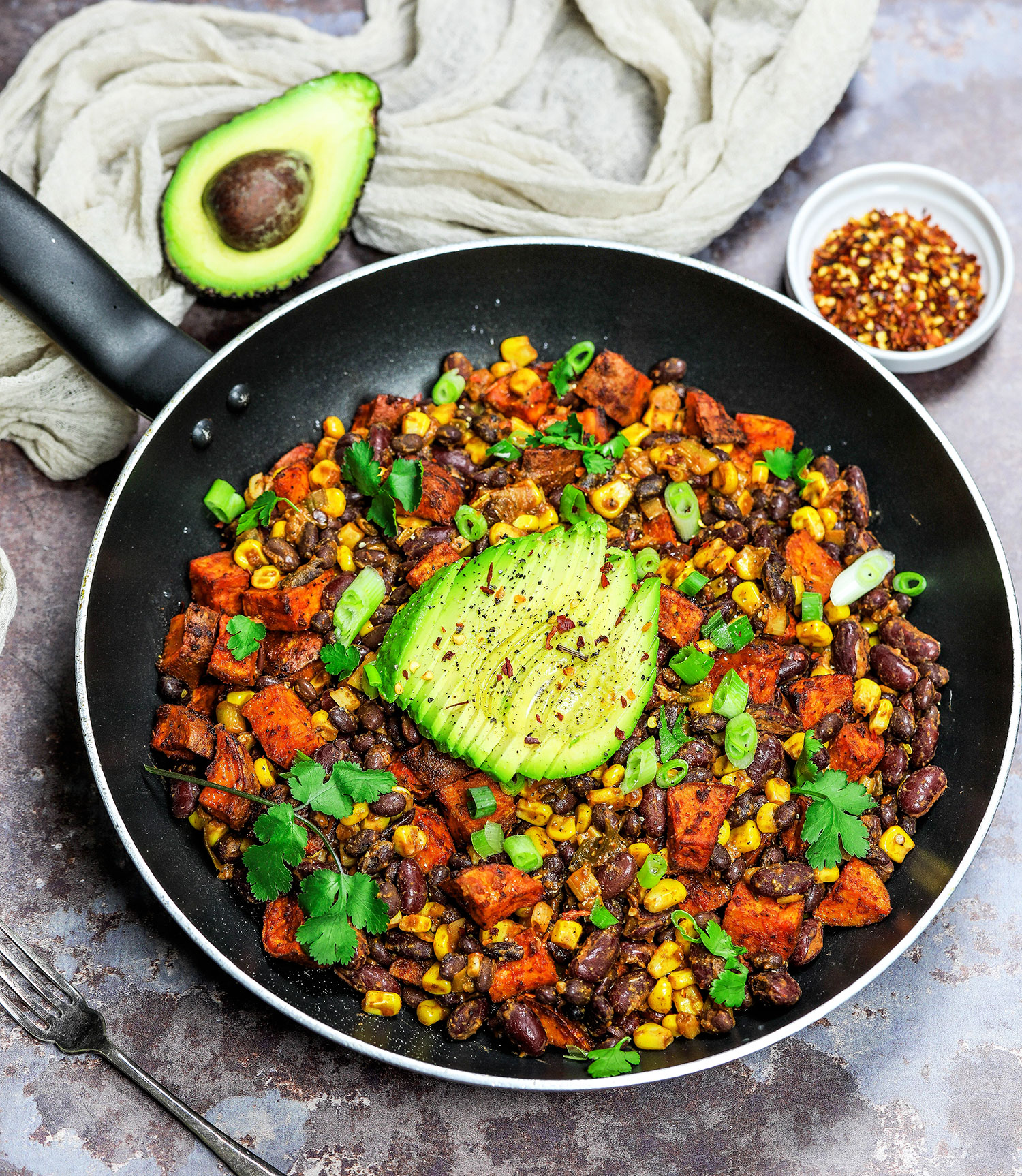 I've always thought that potatoes and beans make such a yummy combination. Add in some spices, lime juice, spring onions and coriander and you end up with something so mouthwateringly delicious, especially when it's all topped off with some avocado. A lovely combination of starchy carbs, protein, fibre and healthy fats.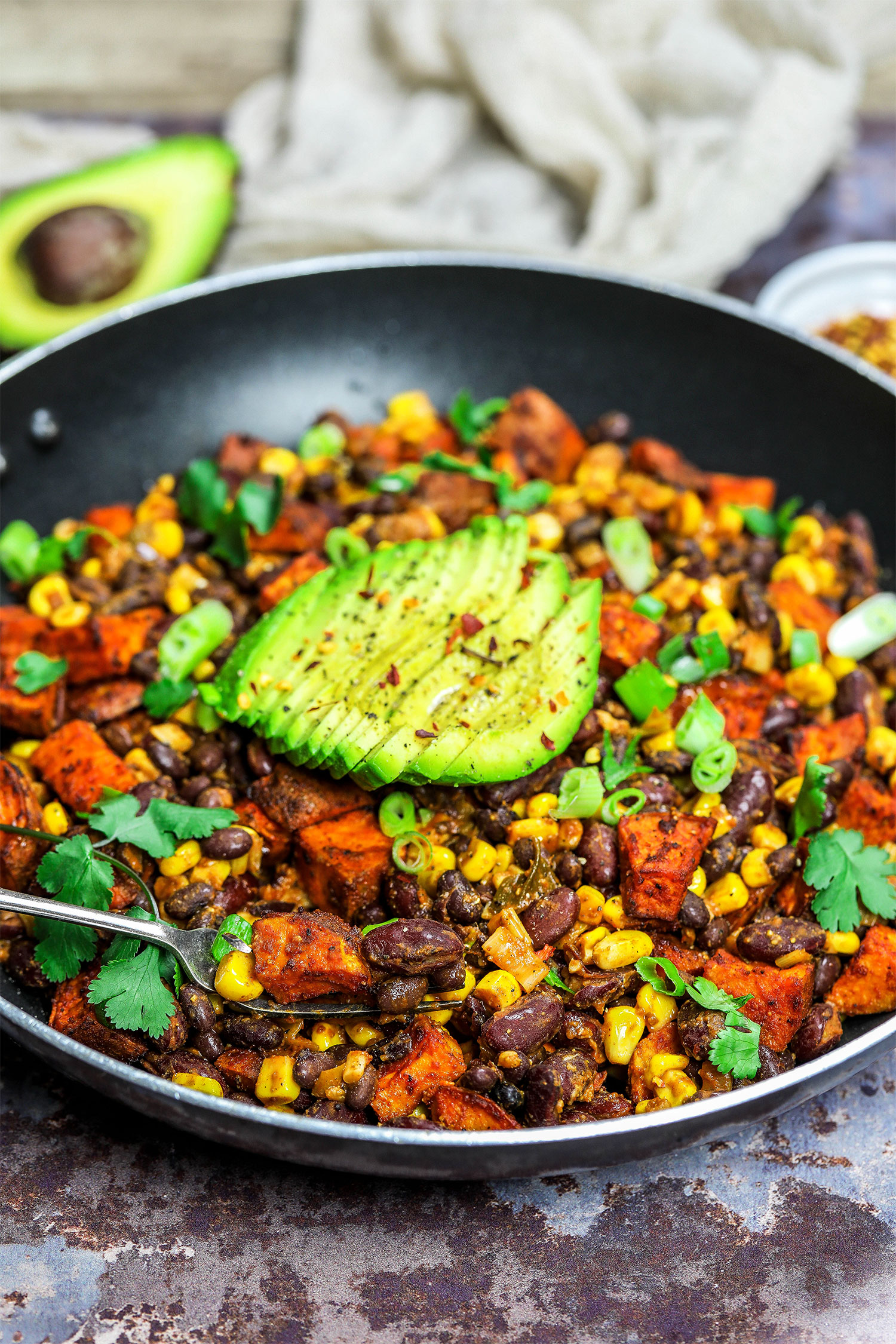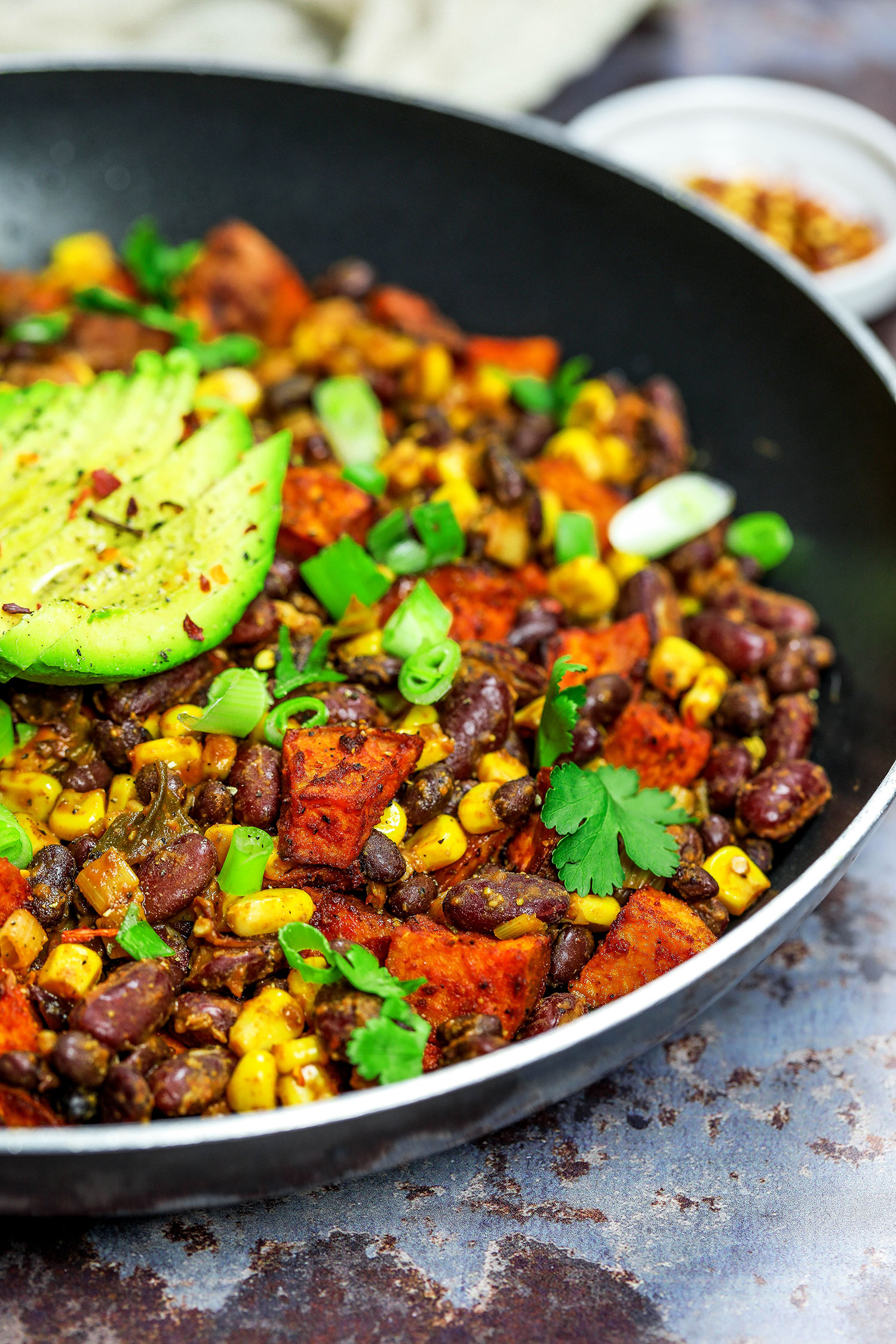 As well as a yummy brunch, this Mexican bean and sweet potato hash would also make a great lunch, dinner or side dish. You can pack up any leftovers in Tupperware and take it with you to work for a flavoursome lunch. The recipe is vegan, gluten-free, dairy-free, egg-free, soy-free and nut-free, so it's suitable for anyone with those food allergies/intolerances.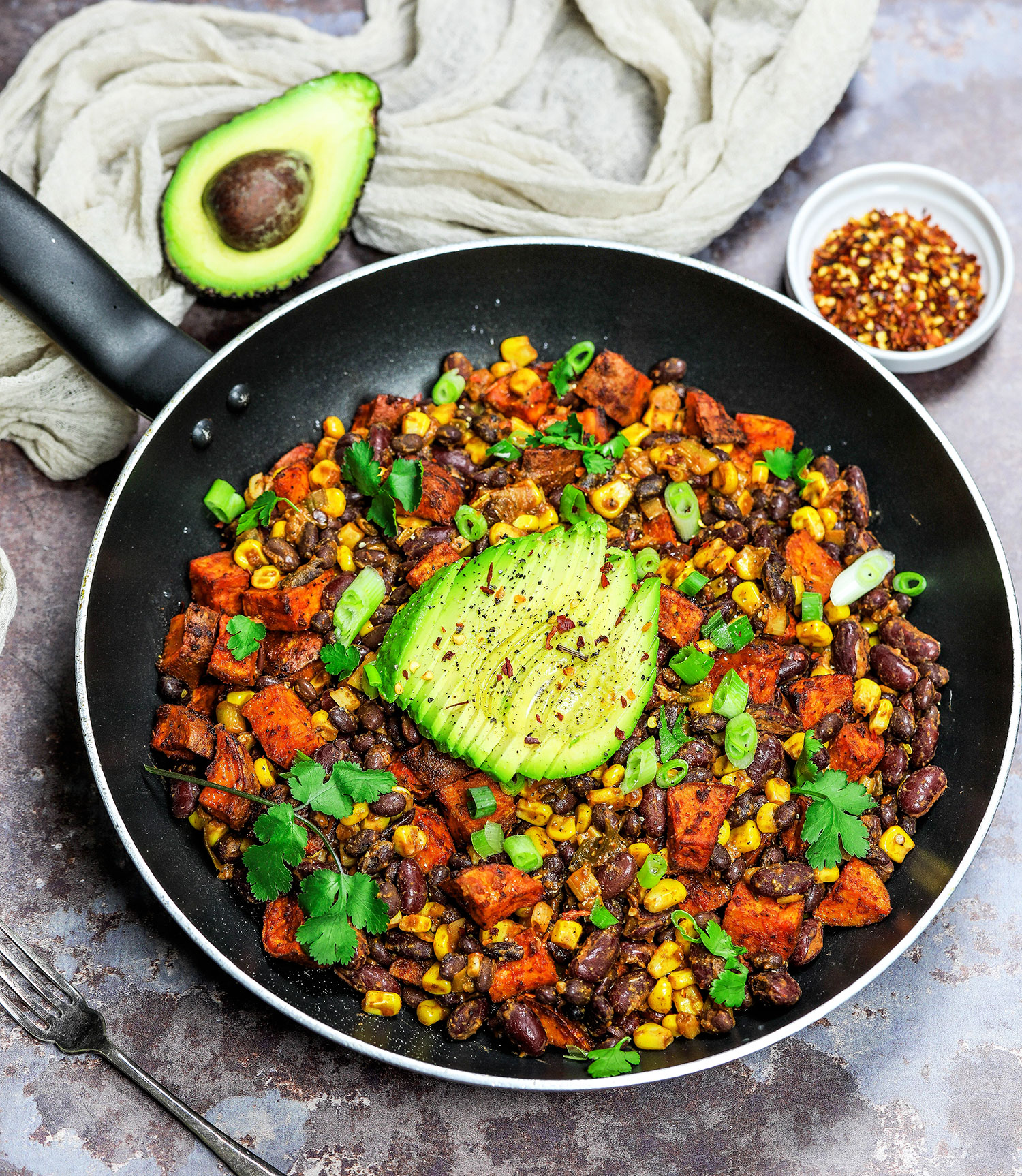 ---
Mexican Bean and Sweet Potato Hash
Serves: 4-6
Ingredients
For the sweet potato
500g sweet potato, cubed
2 tbsp olive oil
1 tbsp fresh lemon juice
1 tbsp paprika
1/2 tsp garlic powder
Salt & pepper to taste
For the beans
1 (400g) can black beans
1 (400g) can kidney beans
1 (200g) can corn
1 bunch spring onions, chopped
2 garlic cloves, finely chopped
Salt & pepper to taste
1 tbsp paprika
1 tsp chilli powder
1 tsp cumin
1 tsp coriander
1 tsp oregano
Juice of 2 limes
4 tbsp water
Toppings
Avocado, sliced
Lime juice
Fresh coriander
Spring onions
Method
Preheat oven to 220C/200C fan/425F
Toss the sweet potato cubes in a large bowl with the paprika, garlic, salt and pepper. Add the olive oil and lemon juice and mix to coat.
Arrange on a baking sheet lined with baking paper. Bake for 30-40 minutes.
Heat 1 tbsp oil in a frying pan on a medium heat. Add the spring onions and garlic and cook for 2 minutes.
Add the cumin, paprika, chilli powder, coriander, oregano and water, then add the black beans, kidney beans, sweetcorn and lime juice. Cook for 7-10 minutes until heated through. Season to taste with salt and pepper.
Fold in the roasted sweet potato cubes, and top with avocado slices, a squeeze of lime juice, fresh coriander, and more chopped spring onion.
Enjoy!
---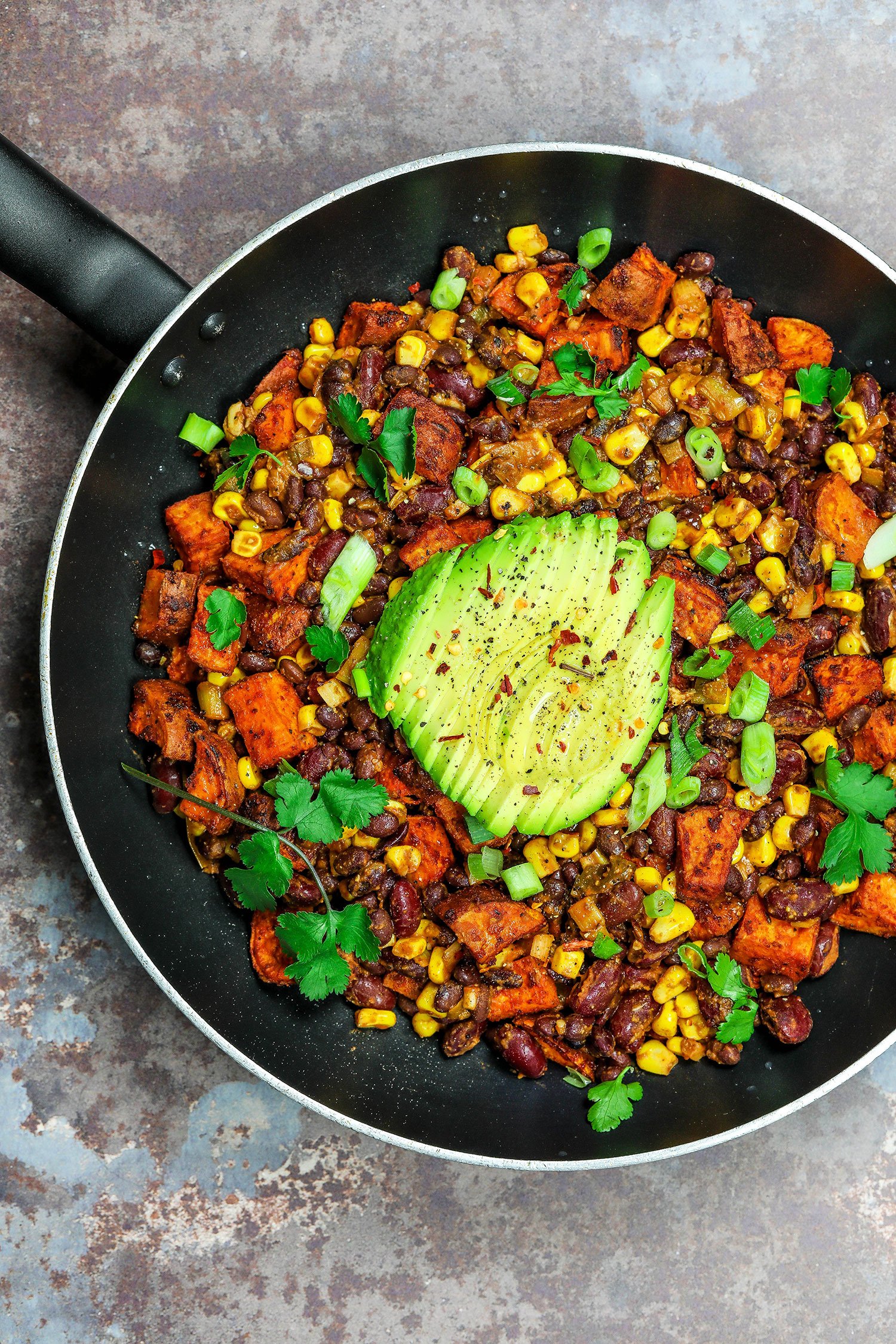 Share This Post