Festive Pomegranate Kombucha Mocktail
A delicious festive mocktail to get you into the spirit of Christmas without the alcohol! Although I don't drink, I am inclined to order a mocktail every now and then when I'm out to feel fancy and because I love the unusual flavour combinations.
Something I also love is kombucha! As a nutrition student, I know the potential benefits of kombucha and why most of us could really benefit from including it as well as other fermented foods into our diets. I've had really bad digestive issues for years and increasing probiotics as well as probiotic foods is one of the things that has really helped with my symptoms. There is a lot of research coming out looking into the gut microbiome and the link the gut has to many aspects of health including depression and anxiety, both of which I've suffered with in the past and still do on a daily basis. Looking after my gut has become a priority for me over the past few years and I can see the difference diet plays in my mood and how anxious I feel. If I neglect myself for a few days by eating too many foods that don't suit me and not feeding my gut microbiome, then I feel extremely fatigued, irritable, on edge and very moody.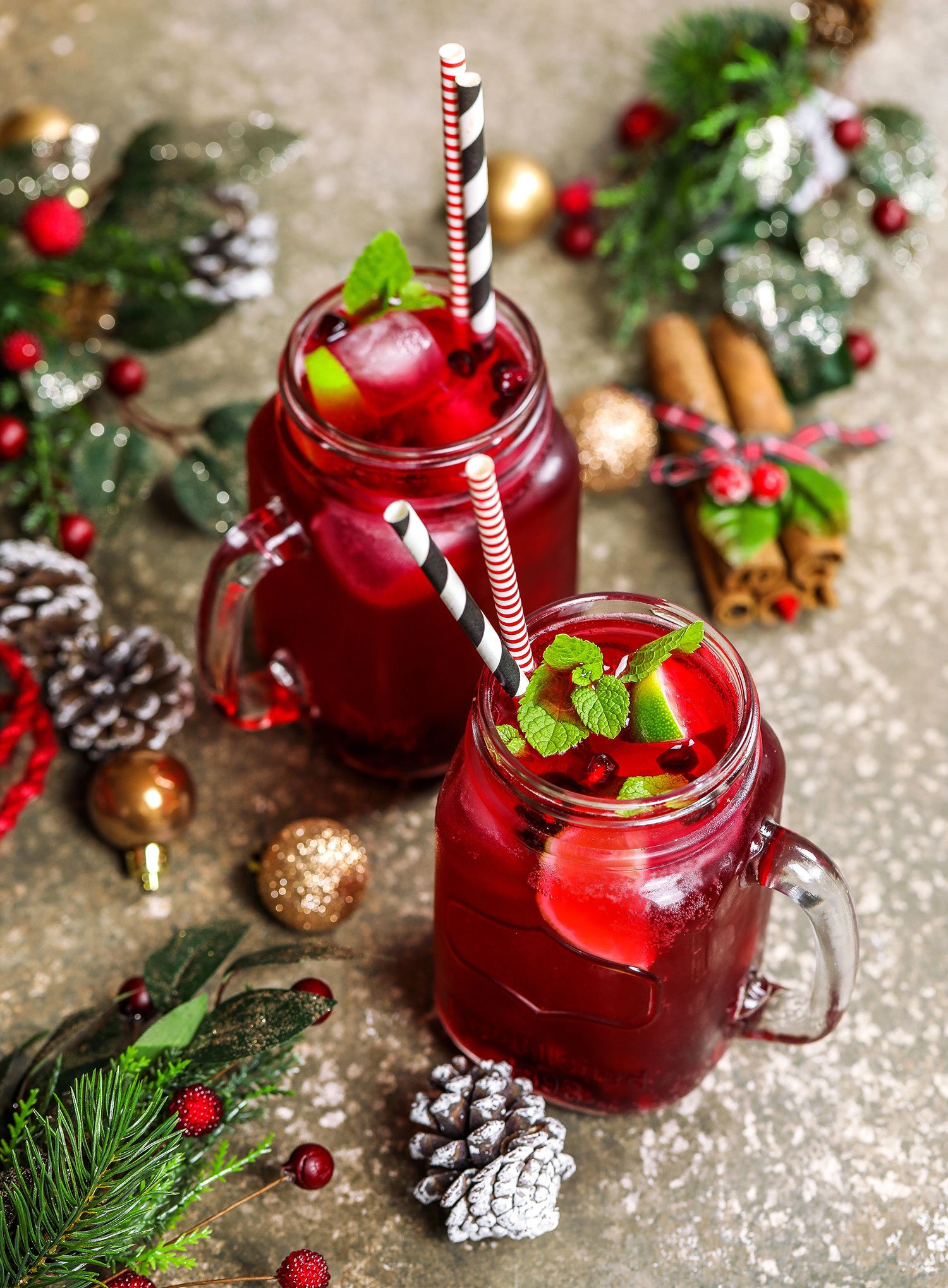 So what is kombucha and how is it made?
Kombucha is a fermented fizzy drink that consists of tea, a scoby and some sugar. The tea can be black, green or fruity. The scoby (symbiotic culture of bacteria and yeasts) is what you need to ferment the tea and turn it into kombucha. As the name suggests, it's a mixture of beneficial cultures of bacteria and yeast that repopulate the microbiome (the friendly bacteria in the gut). Sugar is added to allow the cultures to grow, but most of it is used in the fermentation process and is converted to ethanol and acetic acid, which are responsible for the fizziness and sour taste of kombucha. It can have a strong vinegary taste, but when mixed with other flavours, especially fruity flavours, you can turn it into something so delicious and refreshing!
I'm collaborating with BRITA which is encouraging people to reduce their use of single-use plastic bottles at home. Swapping bottled water for a BRITA fill&enjoy jug at home means you can get great tasting, filtered water without the environmental impact. BRITA challenged me to create a kombucha mocktail using their new Style water filter jug with the MAXTRA+ cartridge. I love using water filters and have been using BRITA filters for seven years now and I can honestly say that for me there is no going back to drinking tap water. Once you try filtered water you can really taste the difference it makes to your drinks. Without a filter you can taste the chlorine in your tap water, which is so off putting when you're no longer used to it.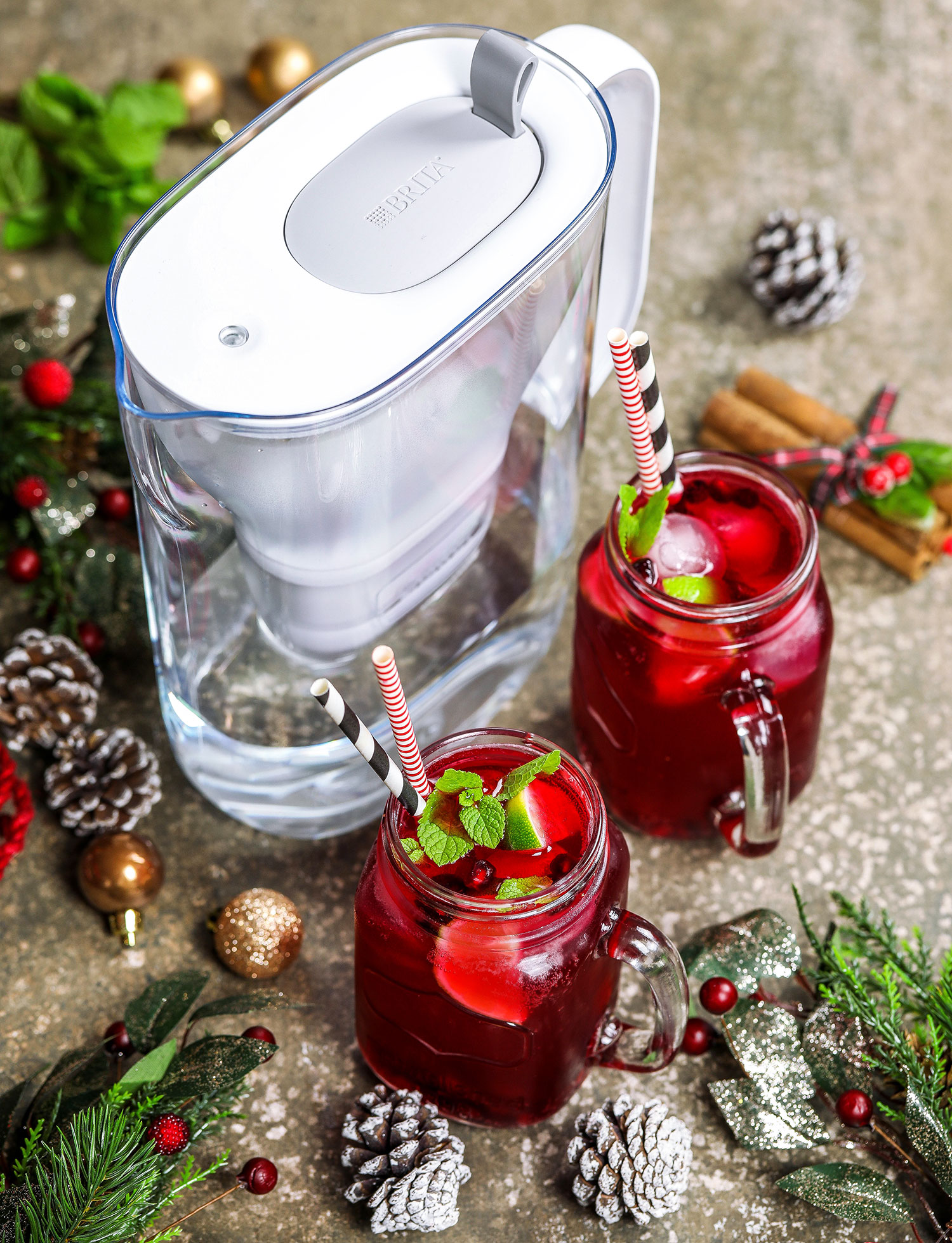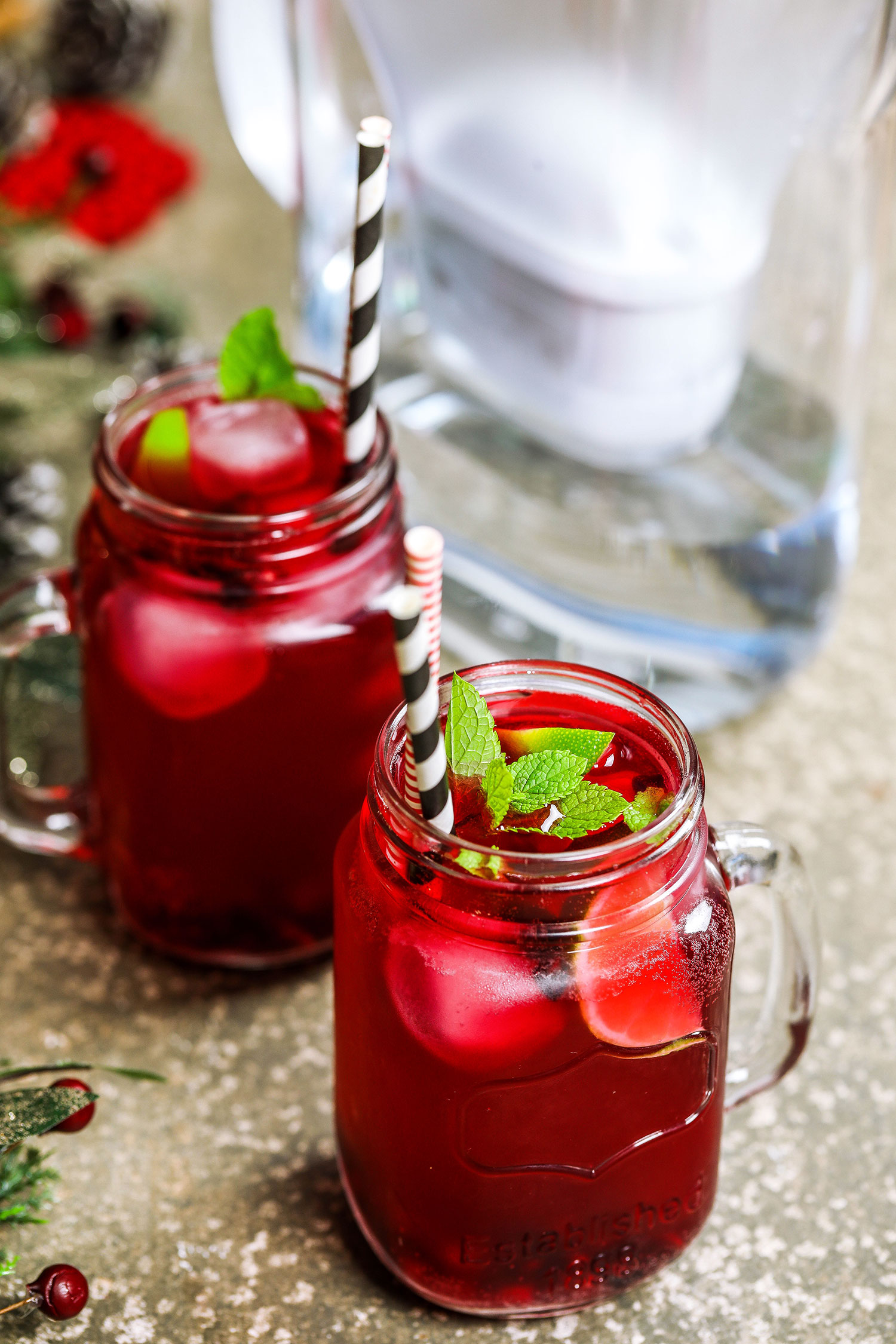 BRITA water filters can really enhance the flavour of your water, teas and coffees. It's also a much more sustainable and cost effective alternative to bottled water, which avoid as much as I can. Another great advantage of using filtered water is that it prevents limescale build up in appliances like your kettle.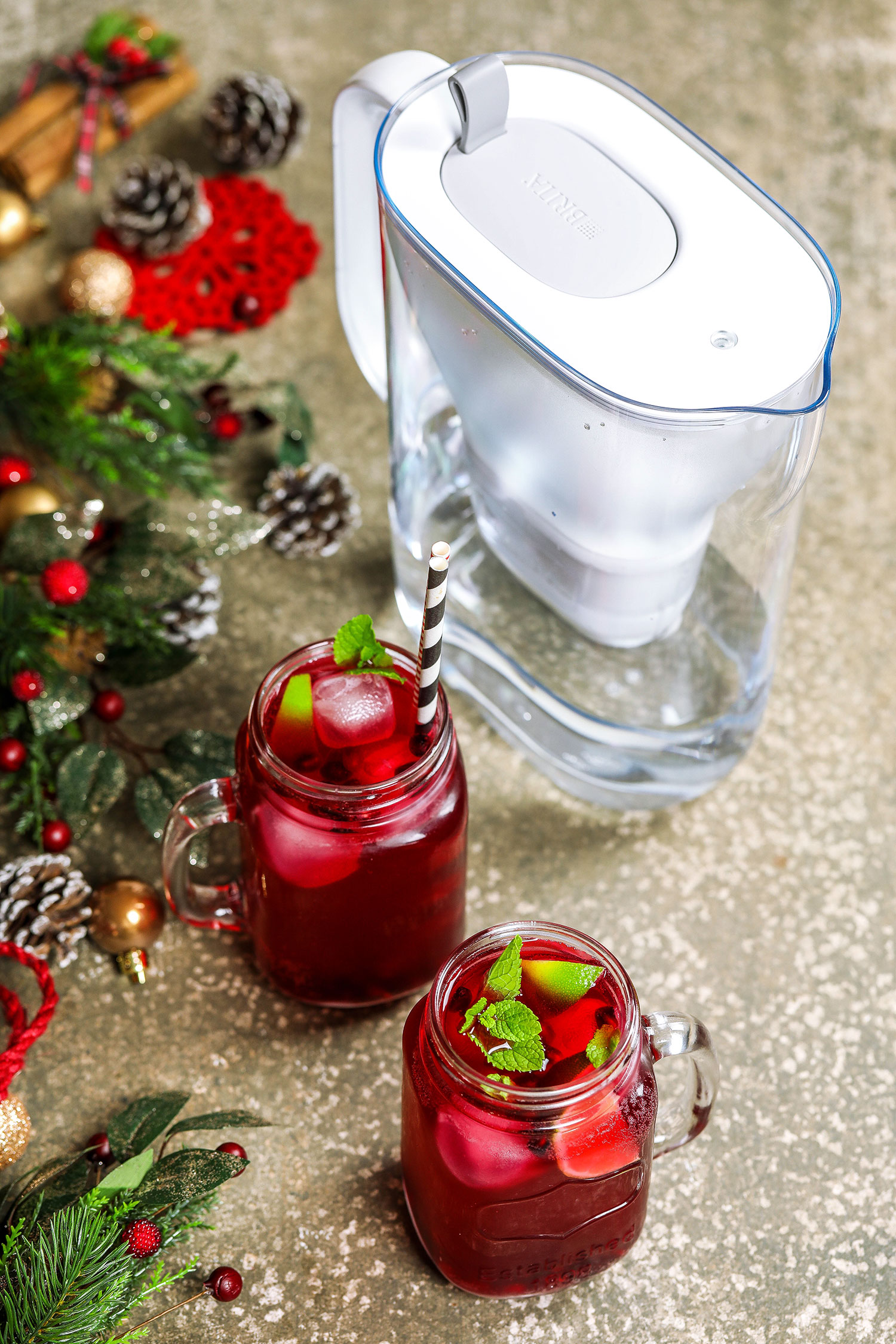 I created this pomegranate kombucha mocktail recipe using homemade kombucha which I fermented over seven days. You can buy a scoby online, or if you know someone who makes homemade kombucha, you can get a scoby from them. Each time you make kombucha a new scoby is made so once you make your own, you can then start giving the cultures away to friends and family so they can start making their own kombucha too!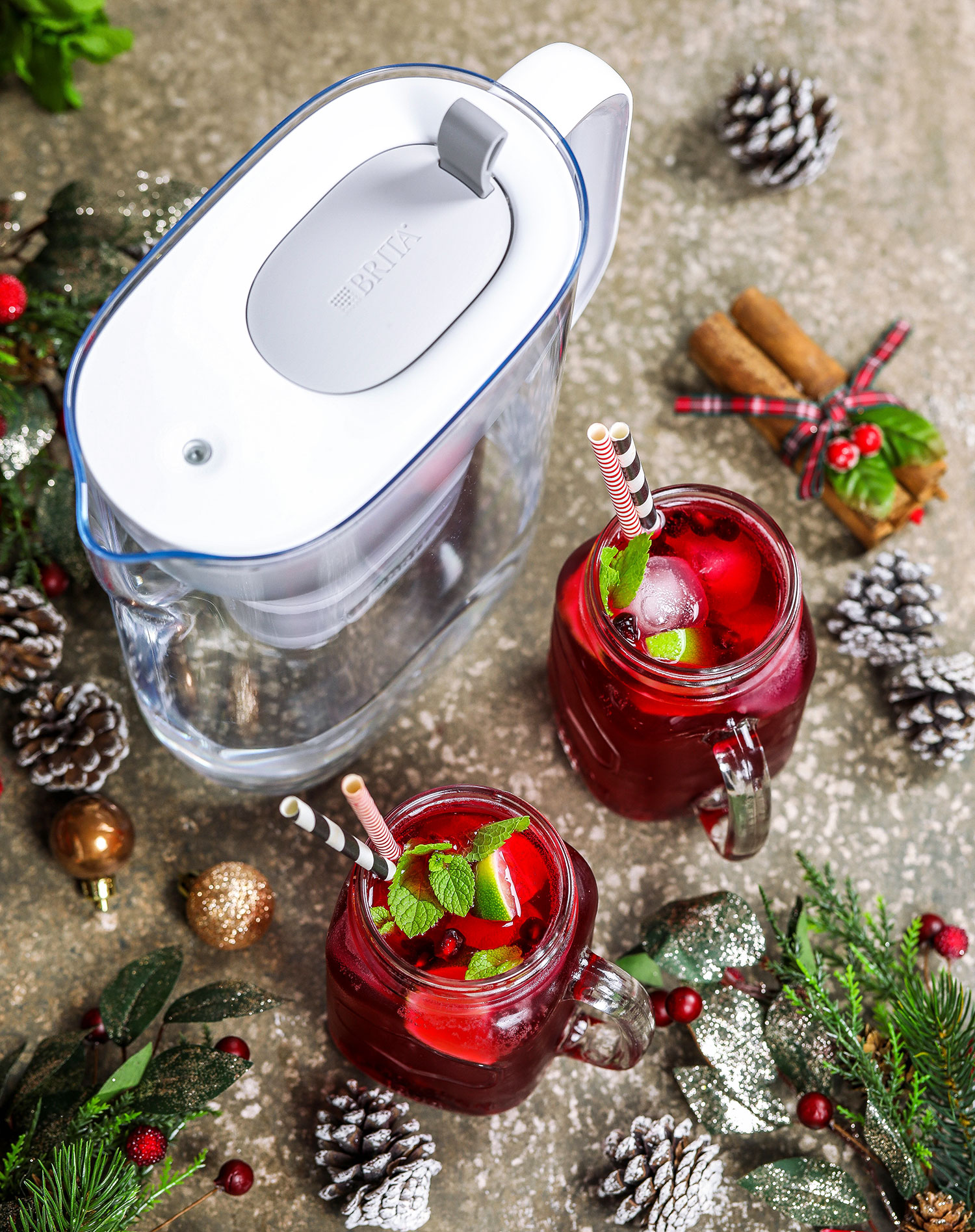 Making your own kombucha is really easy, but it does require a bit of patience as the fermentation process needs a good week, but I think it's completely worth it and so much cheaper than buying kombucha from health food shops. Using filtered water to make your own kombucha is essential as the chlorine in tap water can have an impact on the fermenting process. Filtering the water also enhances the flavour of your kombucha, which can only be a bonus!
If you're trying to cut down on alcohol and don't want to overdue it this Christmas, this festive fermented pomegranate kombucha mocktail would be a perfect alternative! I know I'll be sipping on them for the next couple of weeks! A treat for the palette and the gut 😀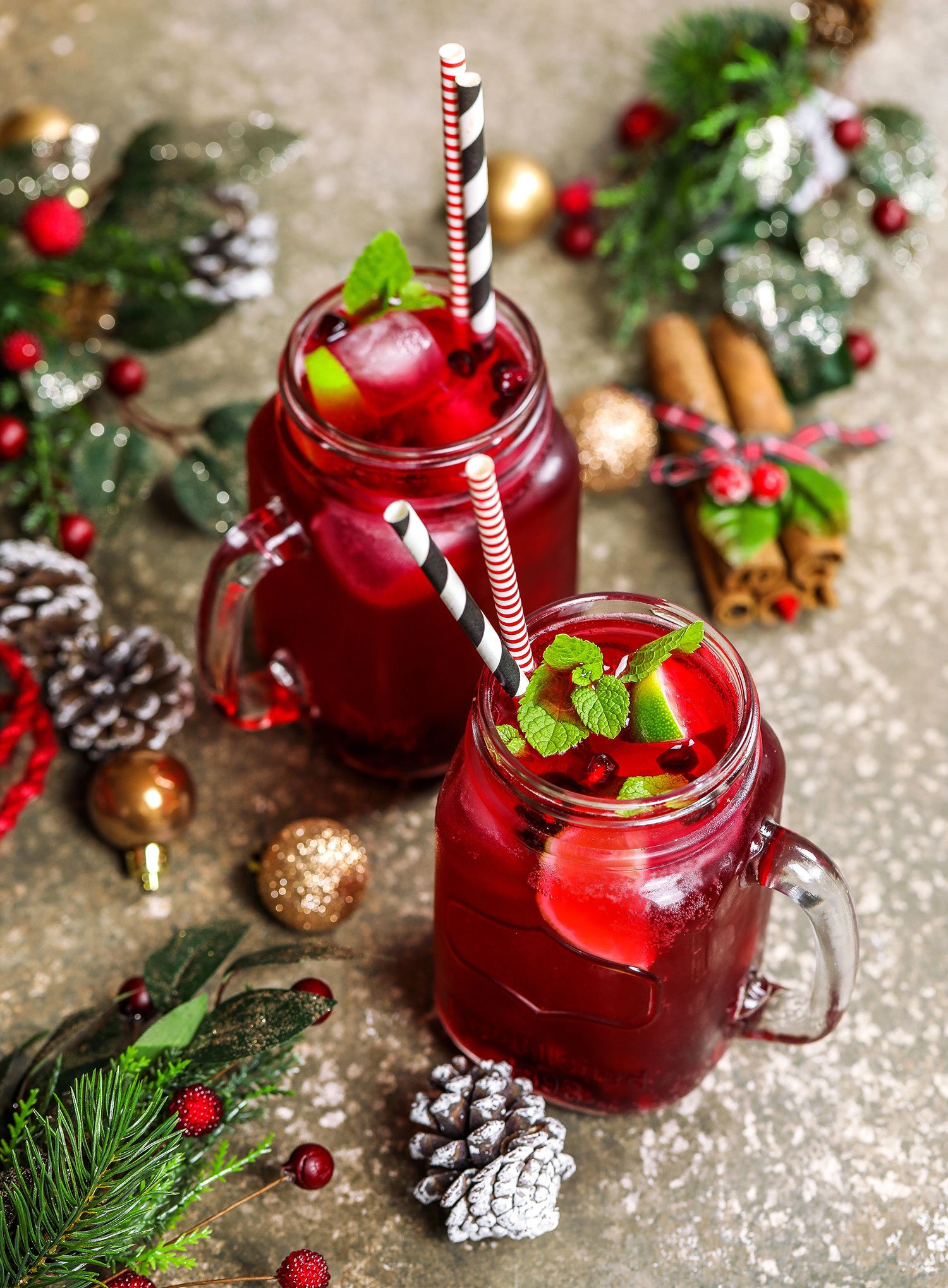 ---
Festive Pomegranate Kombucha Mocktail
For the homemade kombucha
Makes 1 litre of kombucha
1 litre filtered water using BRITA fill&enjoy Style water filter jug
2 black tea bags
50g sugar
A scoby (which you can buy online)
A clean tea towel
Method
Add the filtered water to a pan and bring to a quick boil, then stir in the sugar until dissolved. Take off the heat and add in the tea bags. Leave to steep for 4-5 minutes, then remove the tea bags and allow the tea to cool completely.
Pour the brewed sweetened tea into a sterilised jar(s), then gently add the scoby. Cover the top of the jar with a cloth/tea towel and secure it into place with an elastic band.
Leave to ferment at room temperature for 7-10 days, checking the kombucha and the scoby periodically. Keep the jar in a place where it won't be disturbed and away from direct sun light.
For the pomegranate kombucha mocktail
Serves: 2
120ml homemade kombucha
120ml pomegranate juice
1 tbsp pomegranate seeds
Juice of 1 lime
Lime wedges
Mint leaves
Sugar (optional)
Ice
Method
Add the kombucha to a glass, then top with the pomegranate juice and lime juice. Mix in the sugar (if using any), then add in the pomegranate seeds, ice, lime wedges and decorate with mint leaves.
---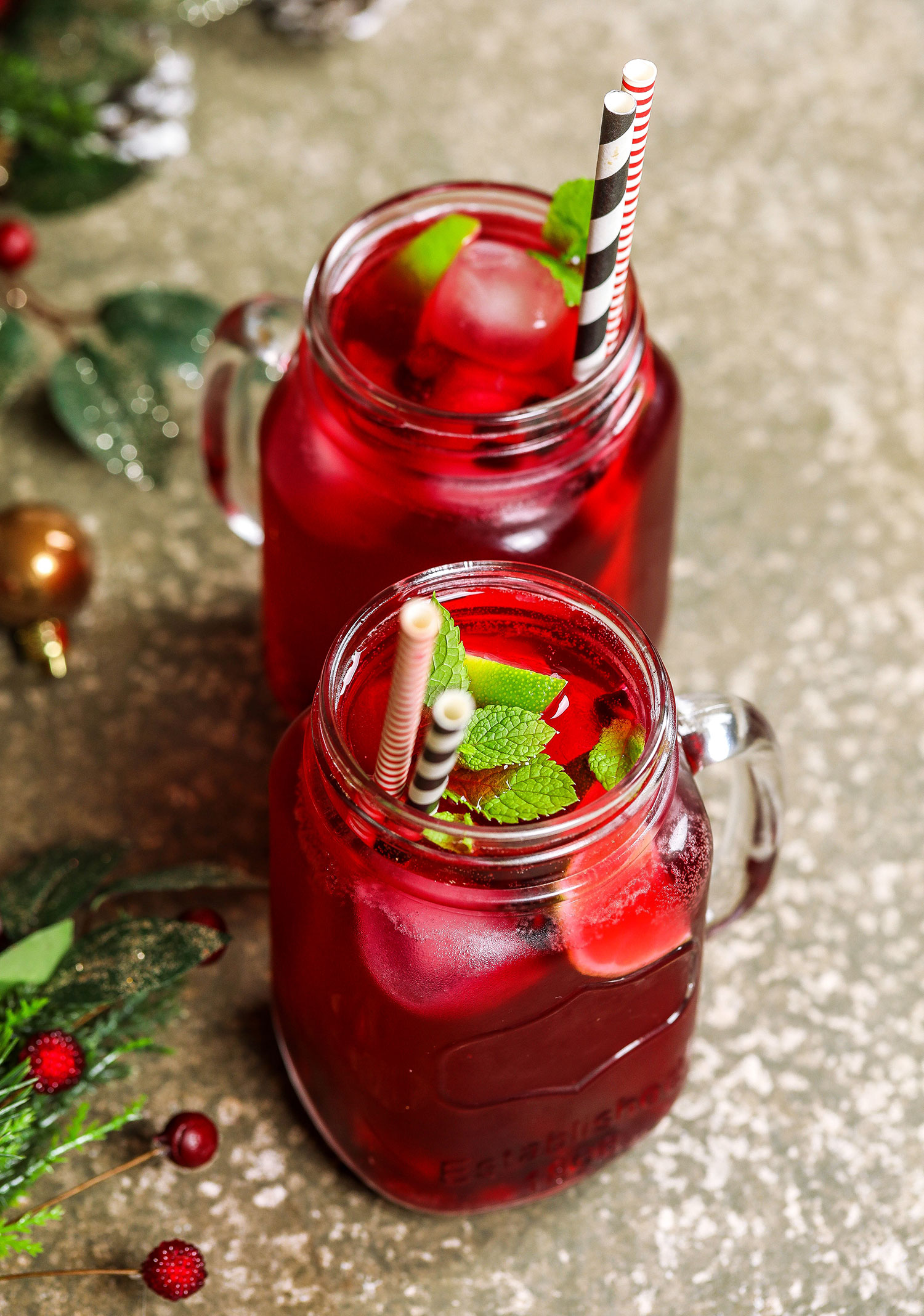 Thanks to BRITA for sponsoring this post. Commissioned posts is how I'm able to continue working on the blog and creating recipes and recipe videos for you. As always, all opinions are my own.
Share This Post