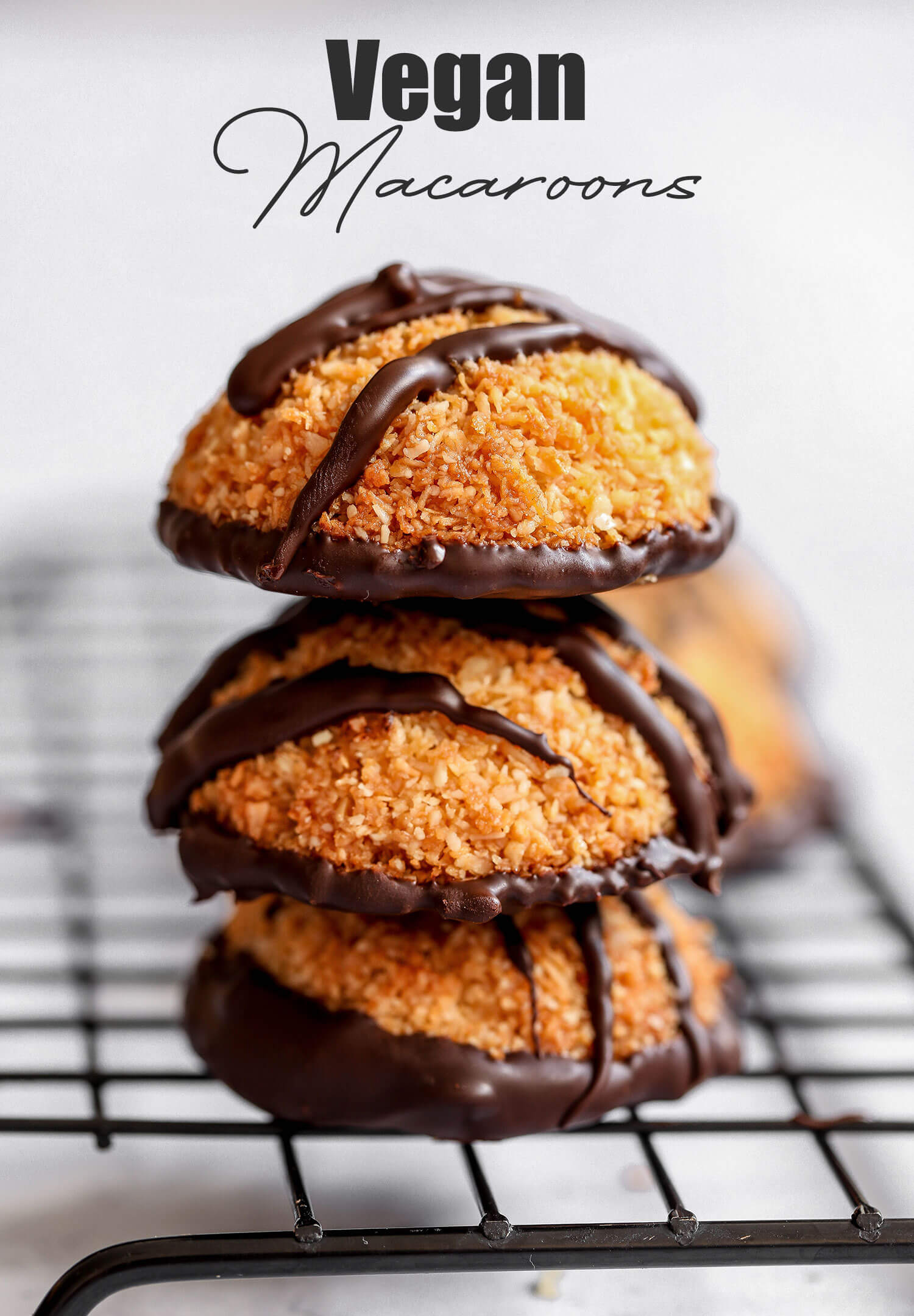 Quick and easy crispy macaroons – these 6-Ingredient vegan macaroons are also gluten-free and super delish!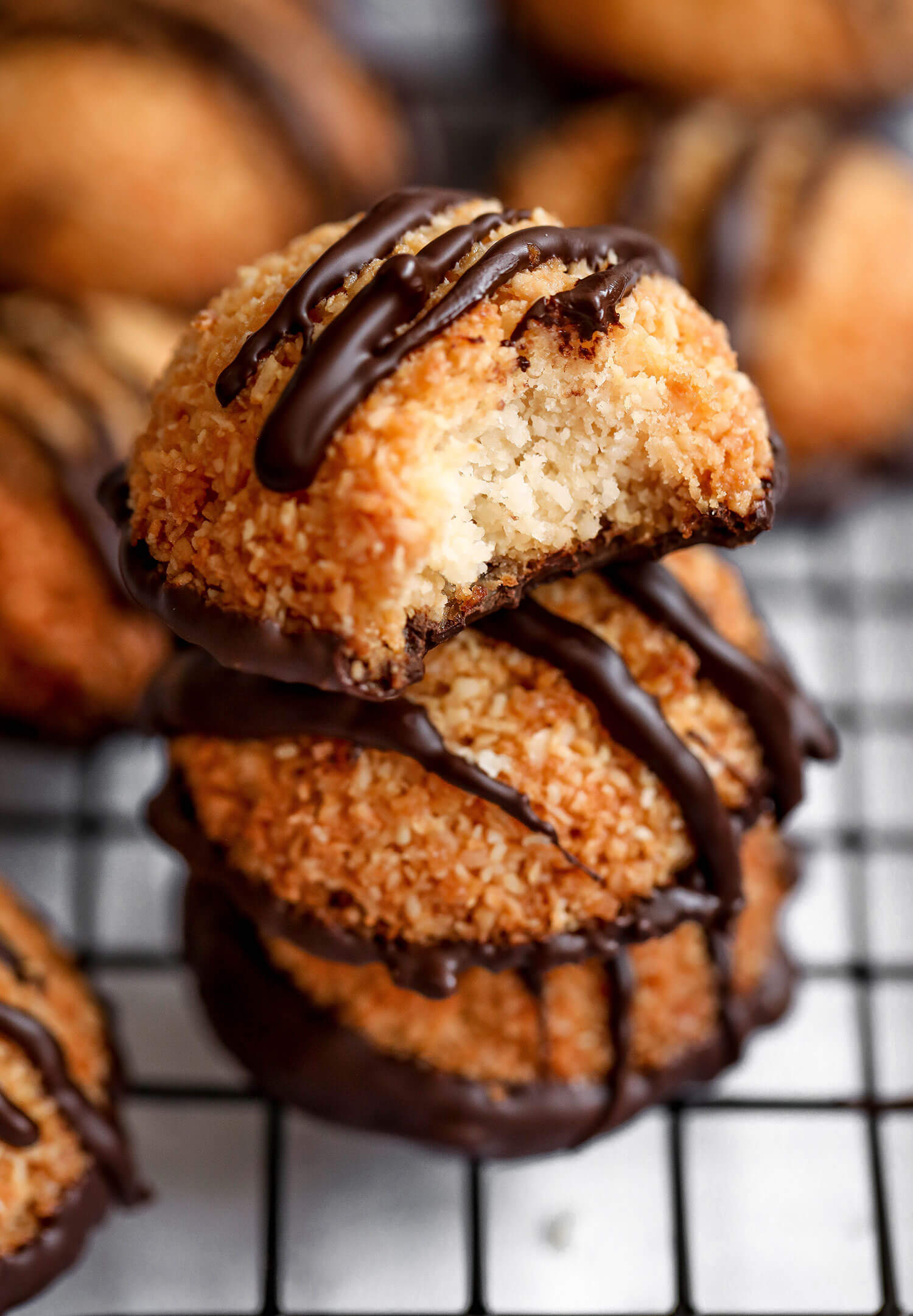 Yummy bite-sized treats that are lovely and light – perfect for a small sweet treat after dinner.
6-Ingredient Vegan Macaroons
Makes – 12
Ingredients
70g desiccated coconut
35g ground almonds
1/4 tsp salt
3 tbsp maple syrup
3 tbsp coconut oil, melted
50g dark chocolate, melted
Method
Preheat your oven to 180C/160C fan/350F.
Mix the first 5 ingredients in a bowl. The easiest way to shape them is by using a 1 tbsp measuring spoon – pack some of the mixture into the spoon, then tap onto a baking sheet lined with baking paper.
Bake for 10-15 mins or until the tops are golden brown.
Leave to cool completely, then dip in the melted chocolate and drizzle some more chocolate on top. Wait for the chocolate to set, then enjoy!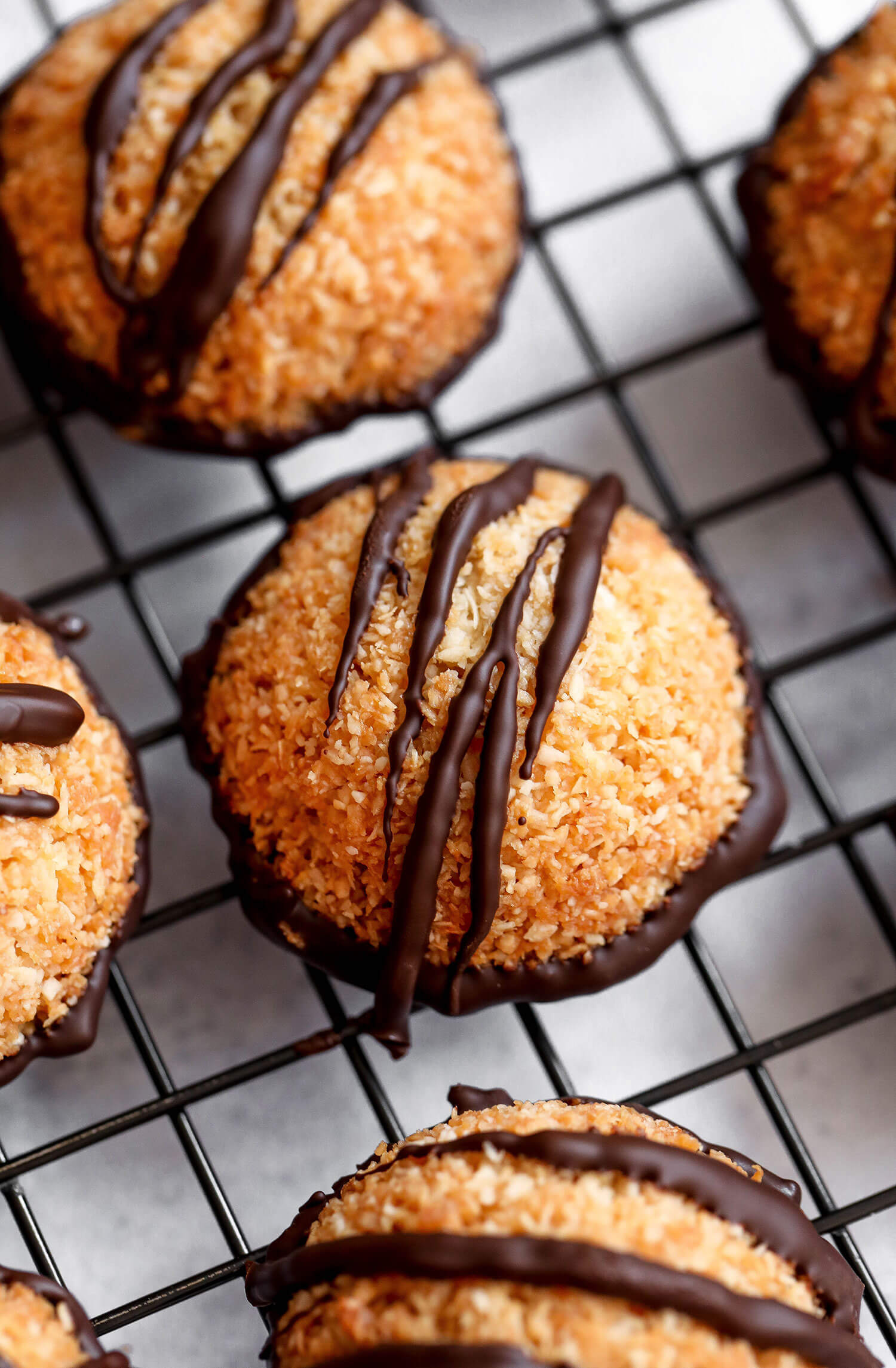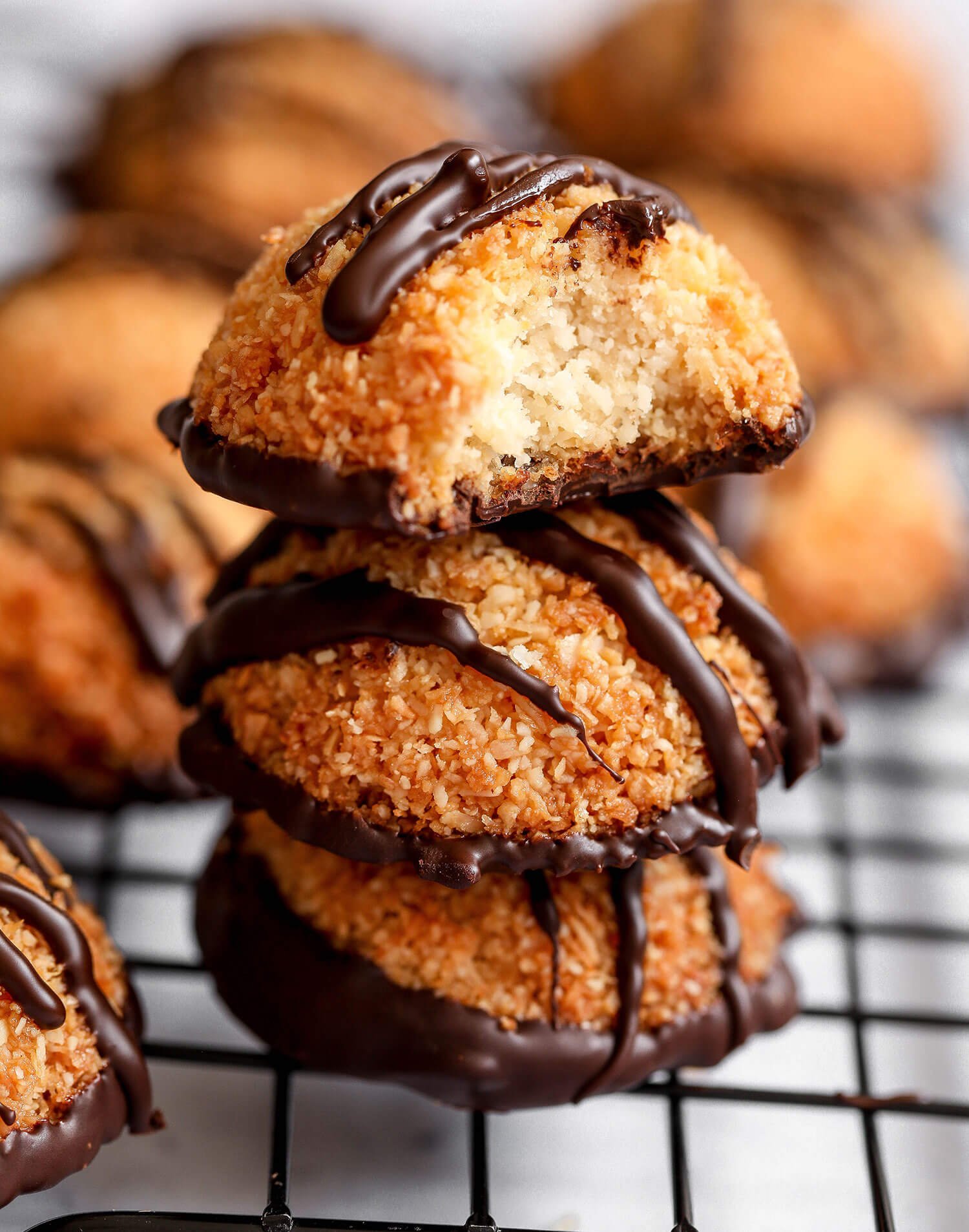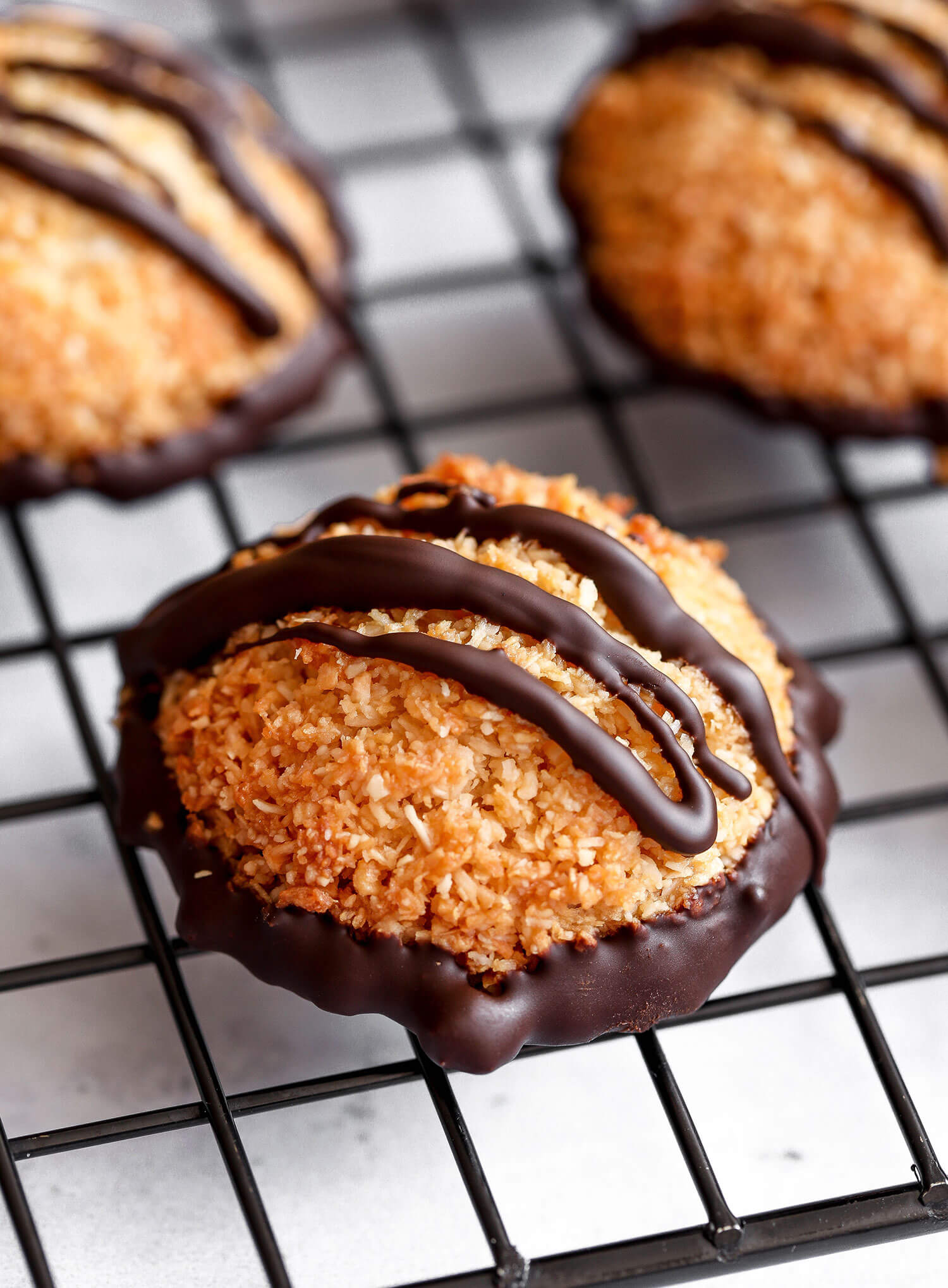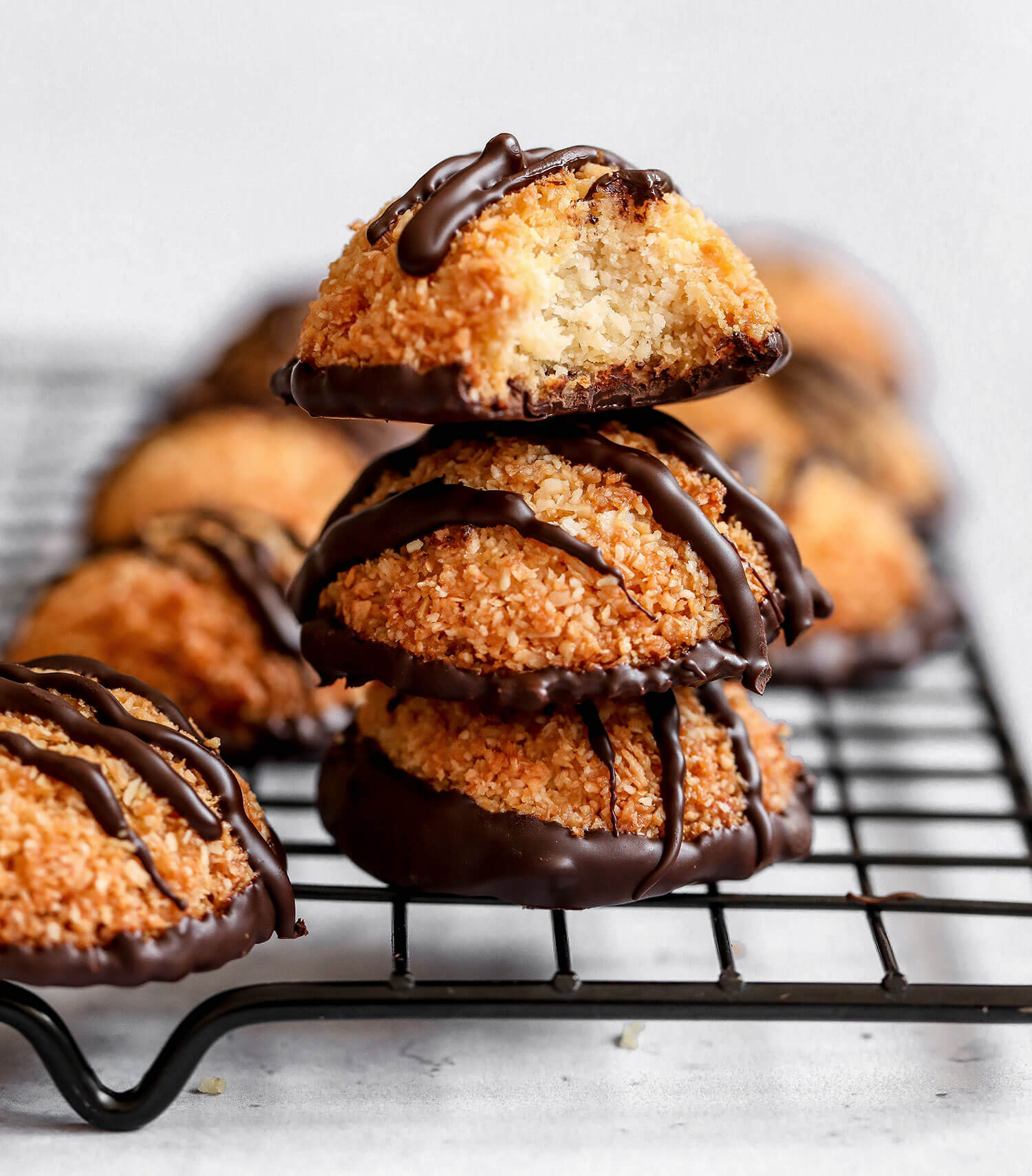 Share This Post