Zoodles With Basil and Spinach Pesto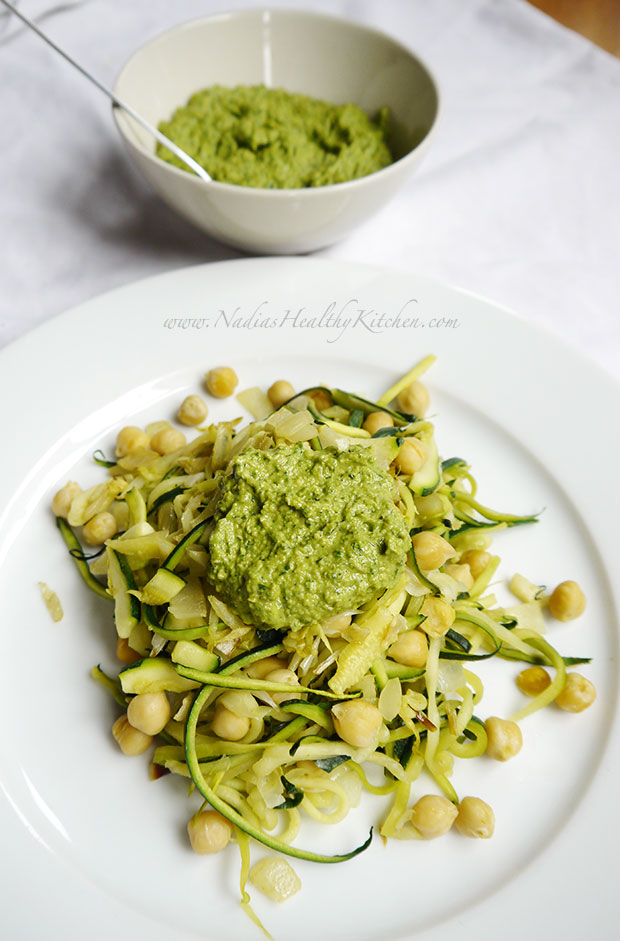 You may have already heard of the word Zoodles, but if you haven't the term 'Zoodles' is a combination of the words 'zucchini' and 'noodles' and it's basically zucchini sliced into noodles.
Let's be honest, most of us like pasta and wish we could eat it all the time! But it's not exactly the healthiest food and definitely not an option if you're trying to cut down on carbs or avoiding gluten. Zoodles are a great alternative if you're trying to lose or maintain your weight and of course zucchini has much better nutritional content compared to wheat noodles. Zucchini (or Courgette as we call it in the UK) is a good source of potassium, vitamin C, vitamin A as well as folates and antioxidants.
I used a Julienne peeler (OXO Good Grips Julienne Peeler from amazon) to make my zucchini noodles. You can also use a Spiralizer or a mandoline with a julienne blade.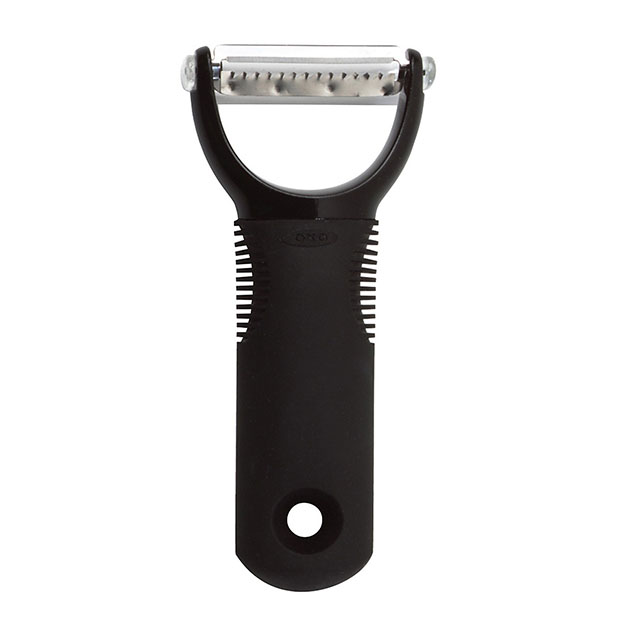 Zoodles can be eaten raw but I like to saute them in a little oil with some chopped onions just to soften them up a little.
Today I made a vegan basil and spinach pesto to go with my Zoodles. Homemade pesto is so good! So quick and simple to make and taste just as good if not better than the shop bought kind.
[recipe_box]
Zoodles With Basil and Spinach Pesto
For the Zoodles
Serves: 1
1 zucchini
1/4 cup chopped onion
1/2 tbsp oil
1/3 cup chickpeas
1 tbsp vegan basil and spinach pesto (recipe below)
Directions:
Slice the zucchini into noodles using a Julienne Peeler, Spiralizer or mandoline.
Heat the oil and saute the onions for about few minutes untill soft.
Add the zucchini and chickpeas. Cook for another few minutes until the zucchini has softened.
Mix in the pesto
[/recipe_box]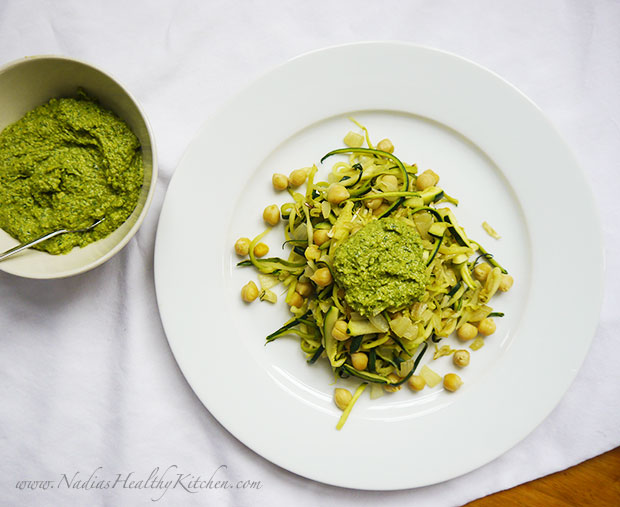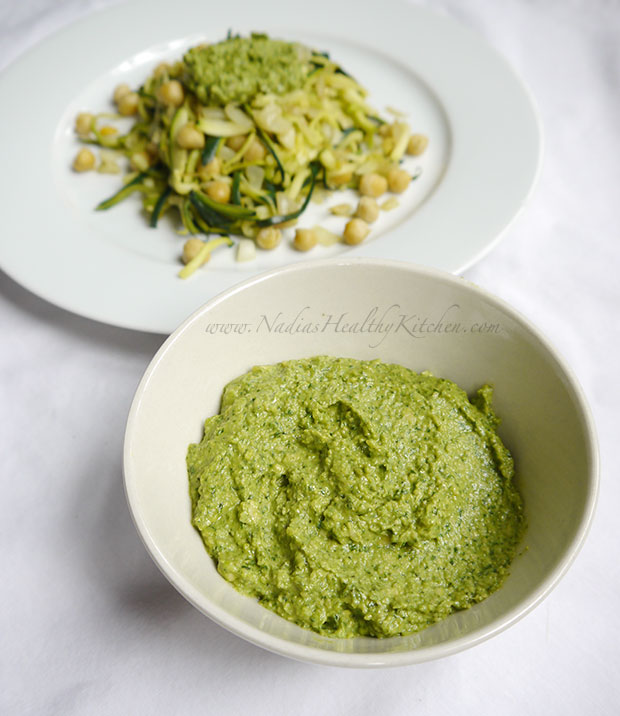 [recipe_box]
For the Vegan Basil and Spinach pesto
Ingredients:
1 cup fresh basil
1 cup fresh spinach
1 small garlic glove (I don't like using too much garlic but if you do then you can add more!)
1/2 cup raw cashews
1/4 tsp salt, or to taste
3 tbsp olive oil
1 tbsp fresh lemon juice
Directions:
Place all the ingredients in a food processor and blend until smooth.
[/recipe_box]
Share This Post