Vegan Gluten-free Lemon Cake
I've been posting way too many chocolate recipes recently, and even though I could never get fed up of chocolate, I realise that you might! It was about time I share a recipe with 0% chocolate, like this zingy, zesty vegan gluten-free lemon cake.
Spring is the perfect time for making citrusy light treats. I've been meaning to create a lemon cake for a while now and it's taken me a few trials before I found a combination of ingredients that I was completely happy with.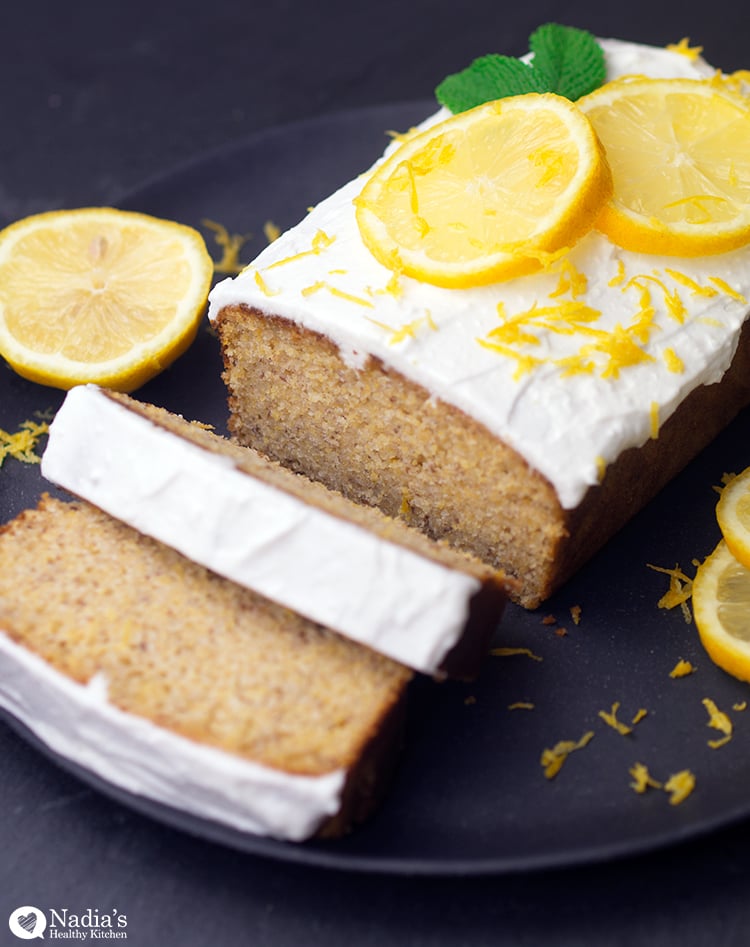 Initially, this recipe was going to be a lemon "drizzle" cake, but to get the white drizzle effect that I was looking for I would have had to use a lot of powdered sugar or stevia, both of which are not good in large quantities, so I decided to create a coconut lemon frosting instead. And I'm so glad I did! The frosting turned out so good and complemented the cake so well, much better than a drizzle 😛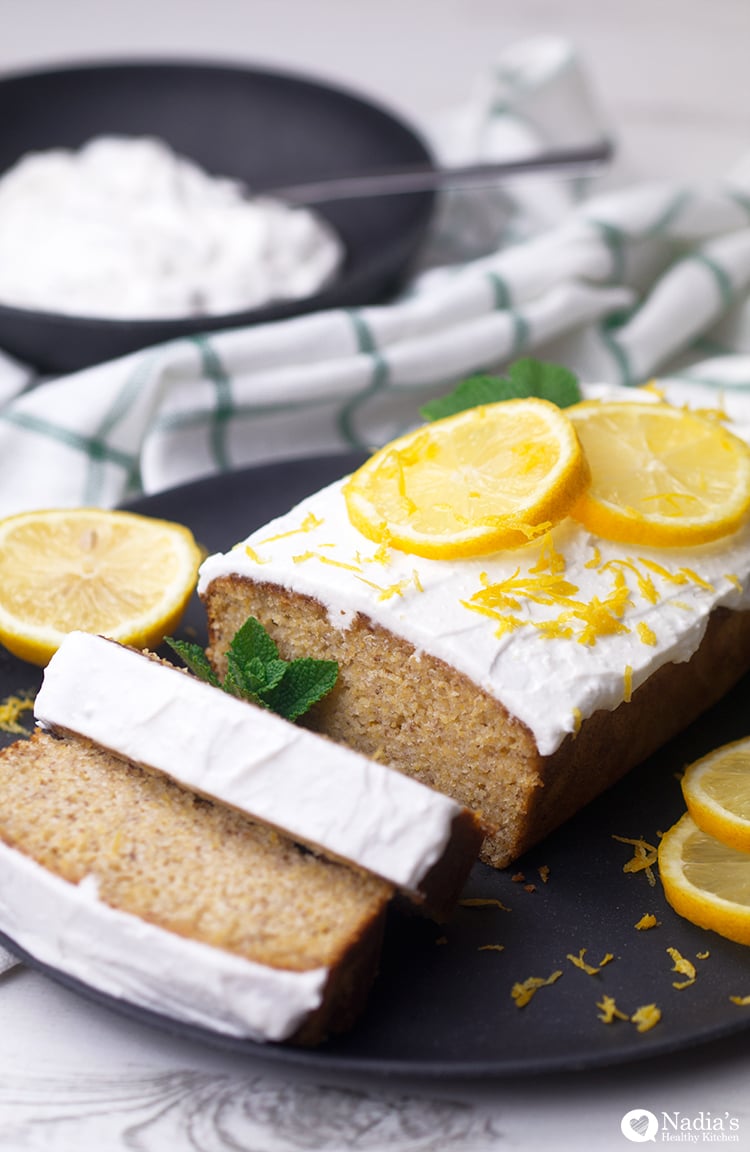 The batter is a mixture of polenta, ground almonds and buckwheat flour to make it gluten-free. As a binder, I used flax eggs instead of regular eggs which you can simply make by mixing 1 tbsp milled flaxseed with 3 tbsp hot water (I find hot water helps the mixture set better).
I'm trying to use more flaxseed in my baking and recipes because they're so good for you! High in cardio protective omega-3 fatty acids, cancer fighting lignans and cholesterol lowering soluble fibre.
I used a small amount (2 tbsp) of oil to make it lower in fat and since I used quite a lot of fresh lemon juice it turned out moist without needing to use a ridiculous amount of oil.
If you try this recipe or any of my other recipes, do share with me on Instagram or Twitter. I love seeing your recreations! Also, If you have any specific requests don't hesitate to ask 😉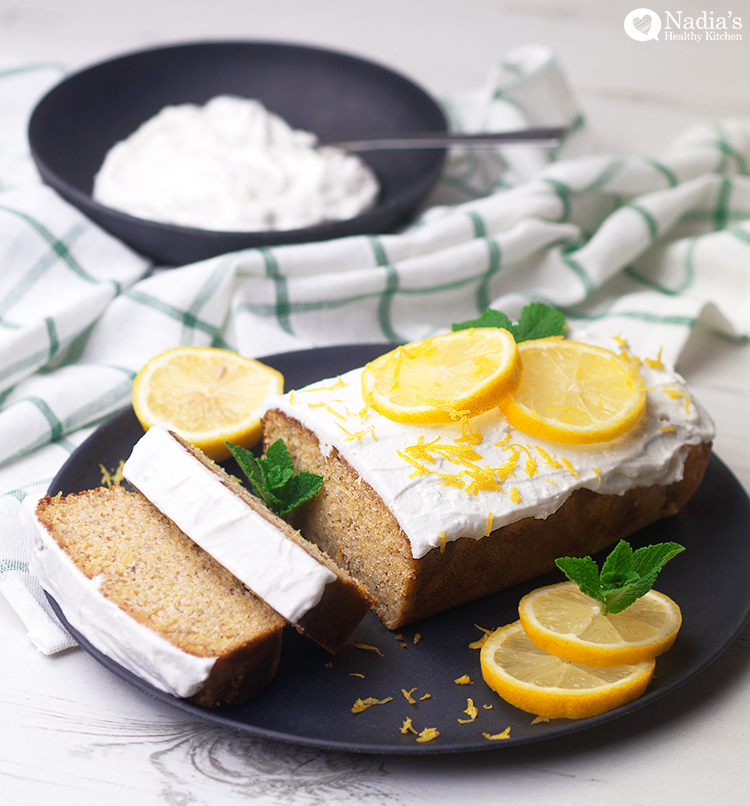 Vegan Gluten-free Lemon Cake
2016-04-12 10:07:12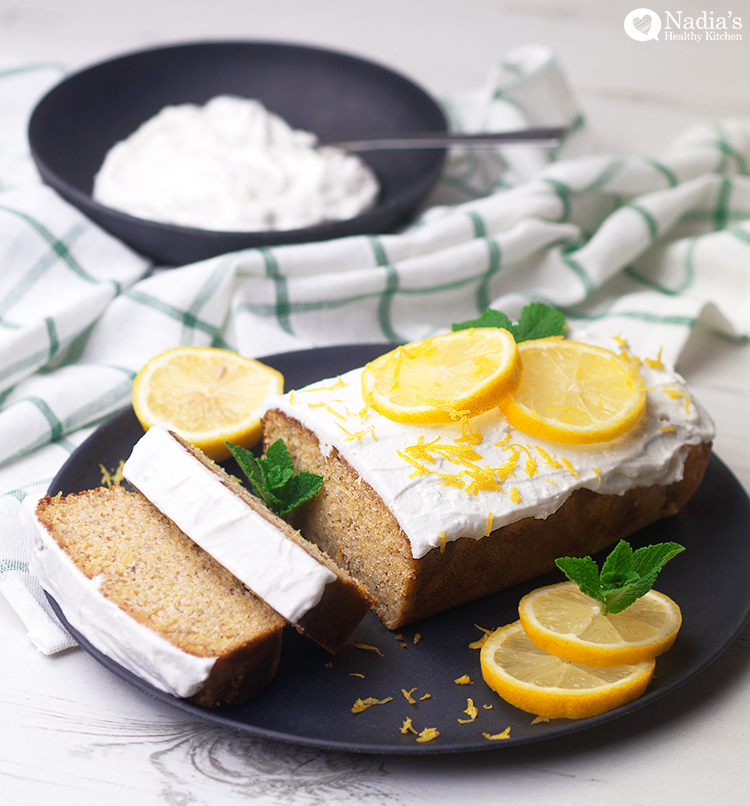 Serves 10
For the lemon cake
1/2 cup (90g) polenta
1/2 cup (55g) ground almonds
1/2 cup (75g) buckwheat flour
1/4 tsp salt
1/2 tsp baking powder
1/2 tsp baking soda
Juice of 4 lemons
Zest of 2 lemons
2 flax eggs (2 tbsp milled flaxseed + 5 tbsp hot water)
1/2 cup (118 ml) maple syrup, honey or any other liquid sweetener
1/4 cup (4 tbsp) milk of choice
2 tbsp coconut oil, melted
Instructions
Preheat your oven to 180*C (160*C fan assisted)/ 350*F
Prepare the flax eggs by mixing 5 tbsp hot water with the milled flaxseed in a small bowl. Leave for 10 minutes to set.
In a large bowl, mix together the polenta, flour, grounds almonds, salt, baking powder and baking soda.
Pour in the lemon juice, milk, coconut oil, maple syrup and flax eggs. Mix until well combined.
Transfer into a loaf tin covered with parchment paper.
Bake for 35-40 minutes. Leave to cool completely before icing.
For the coconut lemon frosting - carefully open the can of coconut milk. There should be a thick layer of cream on top - scoop out the thick part only and place it in a large bowl.
Use a hand mixer to whip the coconut cream for a few minutes until it's light and fluffy.
You will only need around 1/2 the whipped cream to make the frosting. Transfer 1/2 into a another bowl (you can store the other half in an air tight container in the fridge) and to that add the lemon juice and maple syrup. Continue mixing until well combined.
Spread the frosting over the cake and decorate with lemon slices, lemon zest or mint leaves.
Enjoy!
Notes
Nutritional information (estimated per serving)
Calories: 181 kcal
Protein: 3 g
Fat: 10 g
Carbs: 22.5 g
Fibre: 1.8 g
Nadia's Healthy Kitchen https://nadiashealthykitchen.com/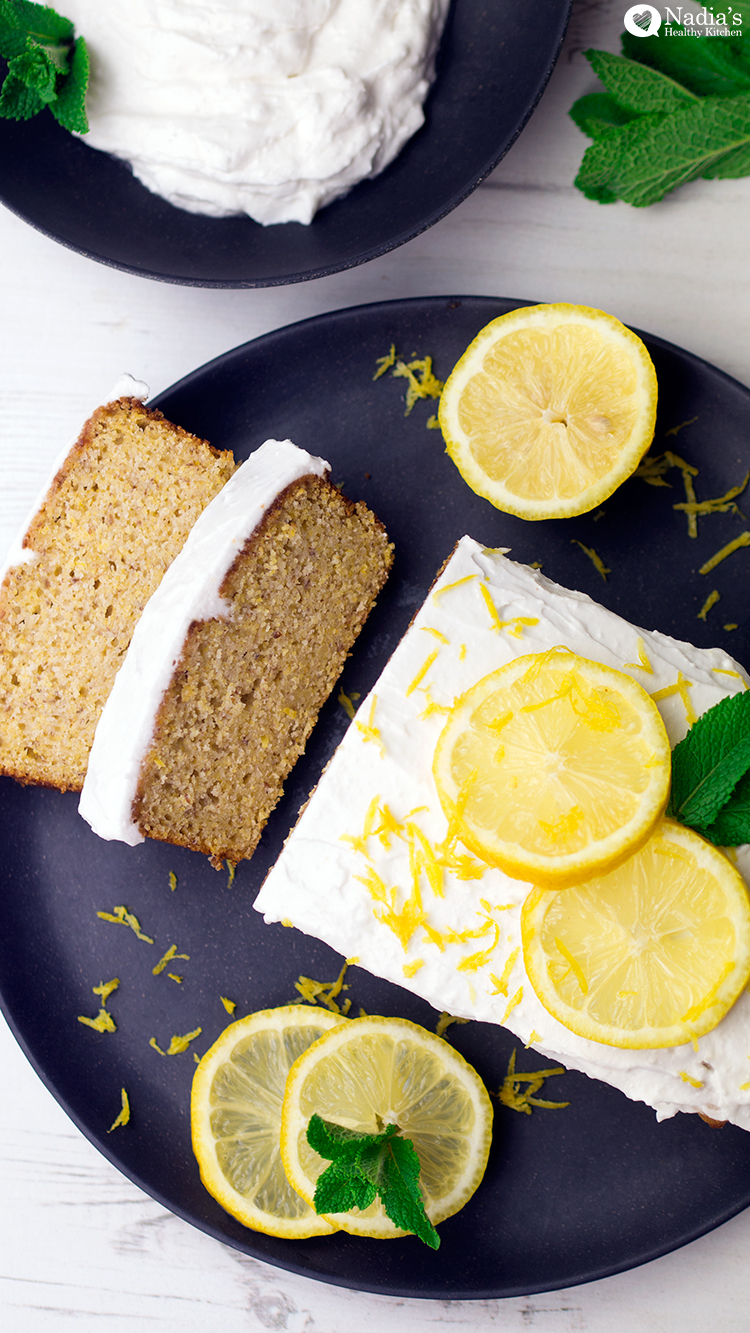 If you liked this vegan gluten-free lemon cake, then check out these other lemon baked goodies:
**This post contains amazon affiliate links, if you click one of the links and purchase something I'll get a small amount from amazon to help keep the blog going**