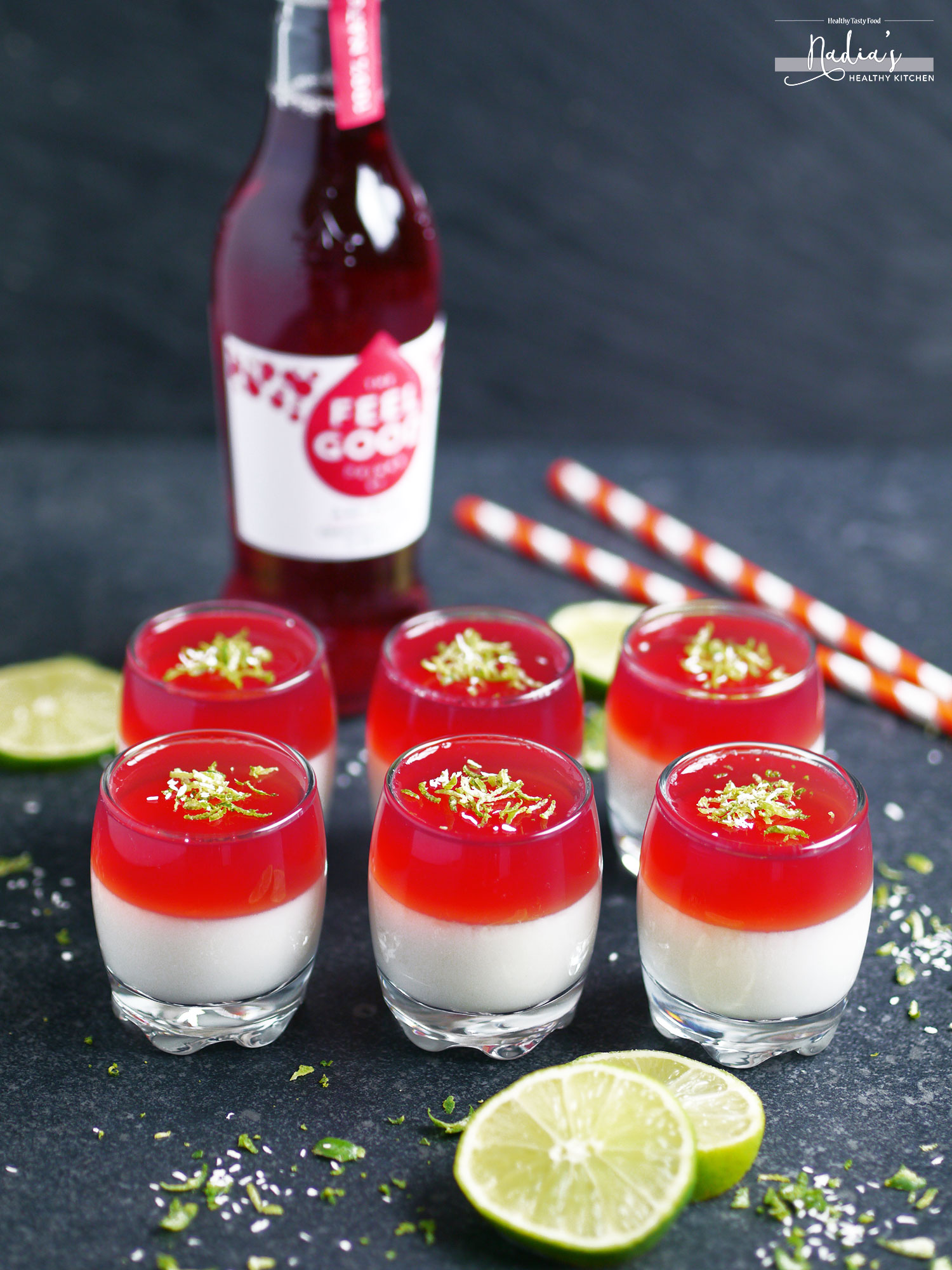 Vegan Cranberry Lime & Coconut Jelly Shots
With the festive season fast approaching, we're all looking for recipes, desserts and party food ideas to impress our friends and family with.
This time of year also tends to be one of the busiest and most hectic time of the year, it's very important now more than ever that these recipes are quick and easy to make.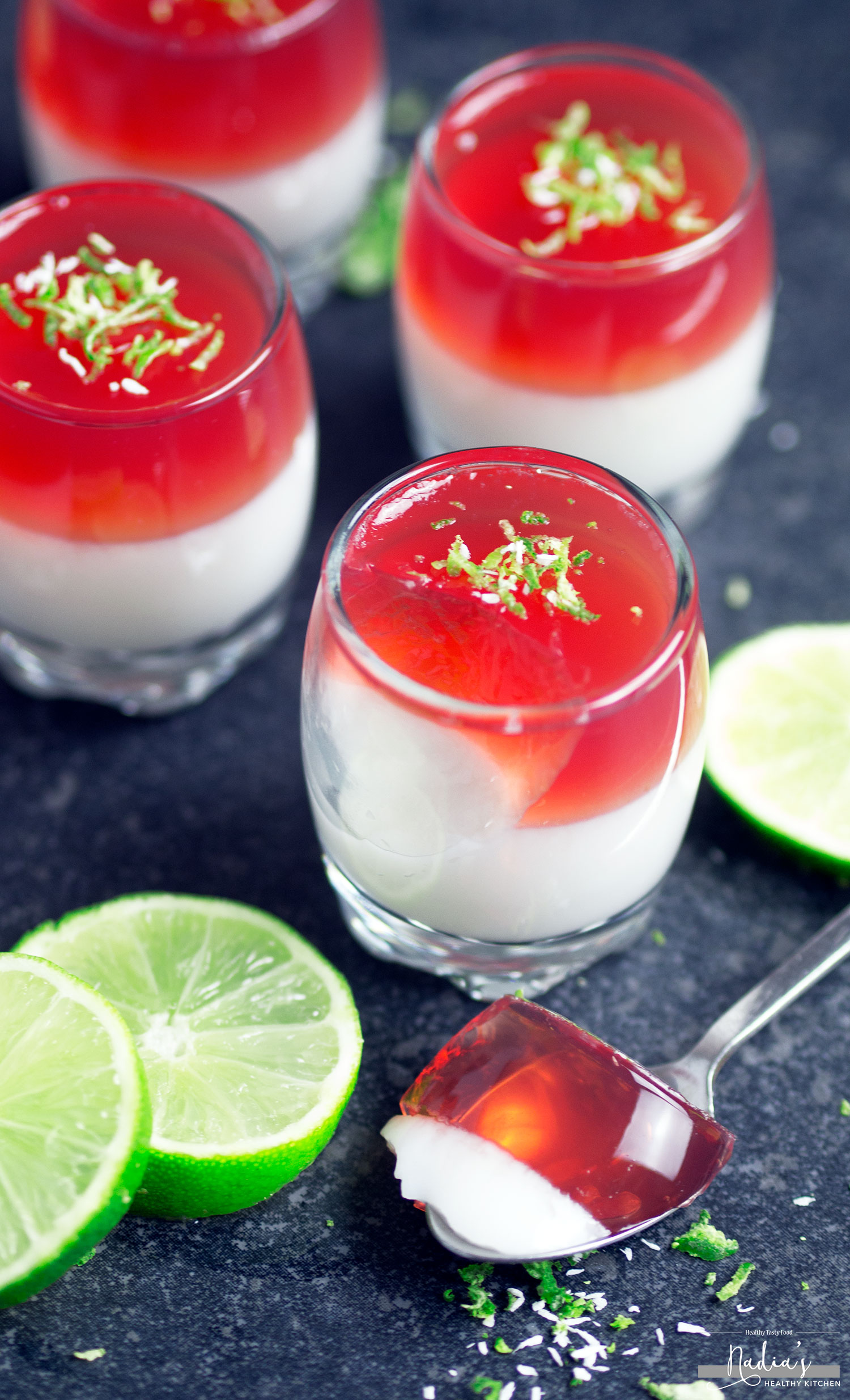 I've teamed up with Feel Good Drinks to come up with a party season recipe that's perfect for Christmas, New Year's and anytime in between!
I'm really excited to be working with Feel Good Drinks as they offer a variety of still and sparkling fruity drinks that are healthy and not loaded with sugar and artificial colours or flavours. Their drinks are made of fruit concentrates and water – a great alternative if you're trying to cut out sugary, fizzy drinks.
And if like me you don't drink alcohol or if you're trying to cut down for health reasons, their 'A Bit Bubbly' options make a great alternative to alcoholic beverages.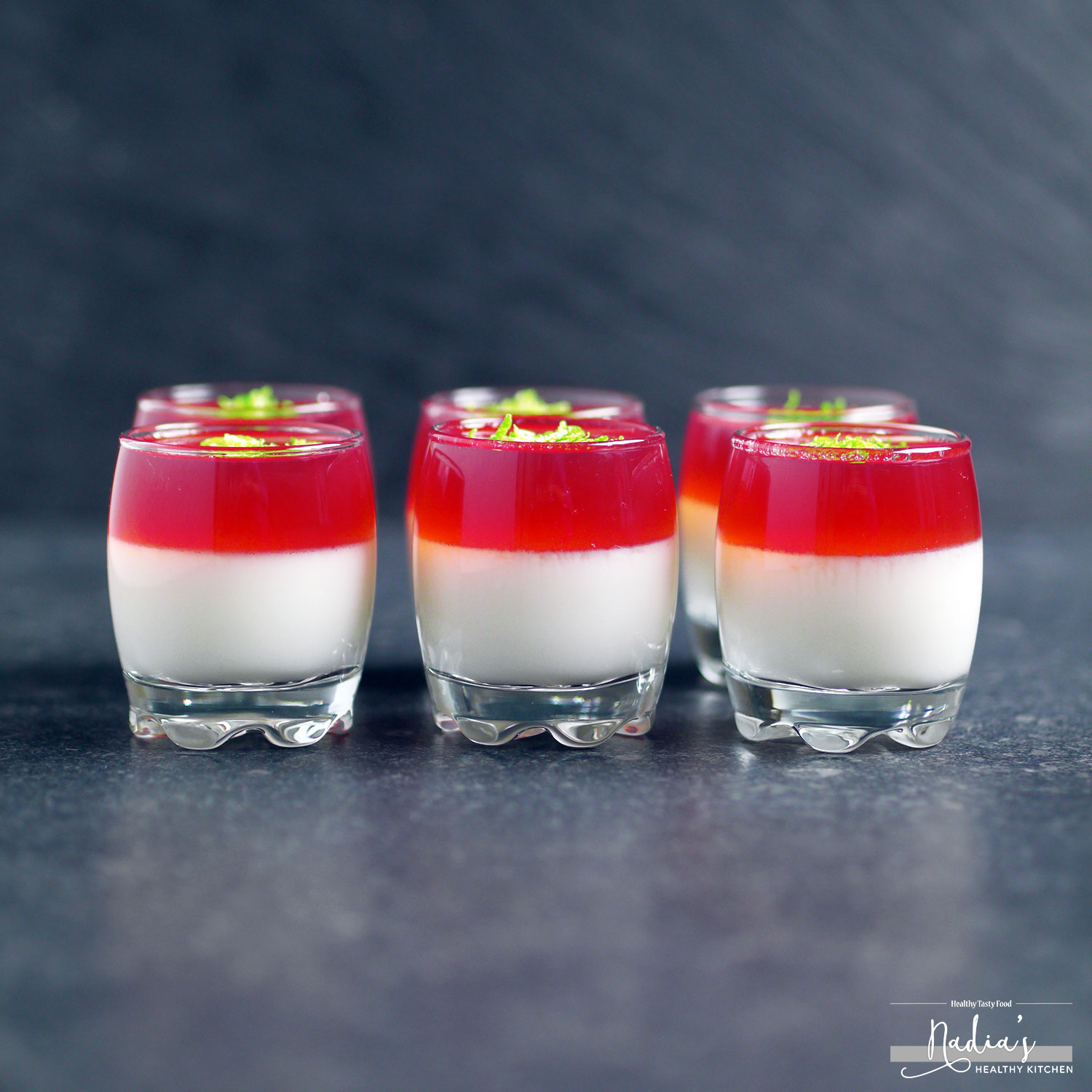 Initially I was thinking of creating a 'Mocktail' using one of their flavours, but I wanted more of a challenge and so decided to incorporate it into a simple dessert recipe that's perfect for any party.
I made these vegan cranberry lime & coconut jelly shots using only 4 ingredients and they can't be easier to make. They're gelatine-free so vegetarian and vegan friendly and taste absolutely divine! They're also super light making them the perfect dessert option when you've over indulged on Christmas dinner or New Year's party food but still want something sweet to finish with.
Vegan Cranberry Lime & Coconut Jelly Shots
2016-11-19 13:23:01
Serves 6
For the coconut layer
300ml full fat coconut milk
3/4 tsp agar agar
3 tbsp xylitol or other granulated sugar
For the cranberry lime layer
300ml Feel Good Drinks Cranberry & Lime Sparkling drink
3/4 tsp agar agar
Instructions
Pour the coconut milk in a small pan and mix in the agar agar and xylitol.
Heat over a medium/high heat, stirring continuously until it comes to a boil.
Take off the heat and pour into small shot glasses.
Leave for a few minutes to set.
Pour in the cranberry lime sparkling drink into a small pan.
Repeat steps 1-4.
Refrigerate until the jelly has set.
Enjoy!
UK Health Blog - Nadia's Healthy Kitchen https://nadiashealthykitchen.com/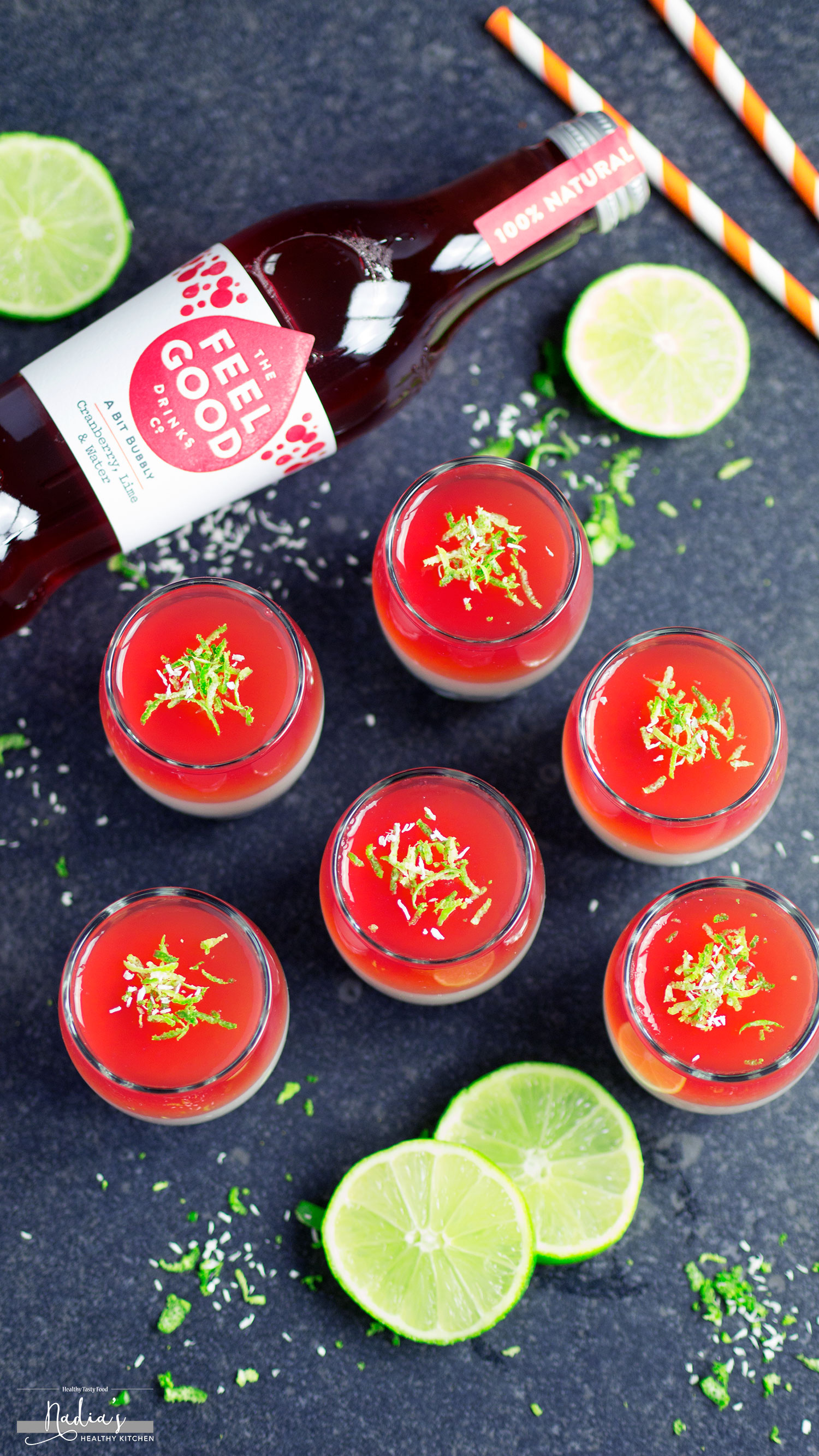 **This post was commissioned by Feel Good Drinks; however, all opinions are my own.
Share This Post