Vegan Chilli Con Carne
A delicious vegan chilli con carne recipe that's warming and comforting whilst being completely healthy and nutritious.
Don't believe anyone that tells you vegan food is boring!!!
Vegan food has a bad reputation of being boring, uninspiring and tasteless. Whoever said that obviously doesn't know how to cook a decent meal using basic, wholesome plant-based food!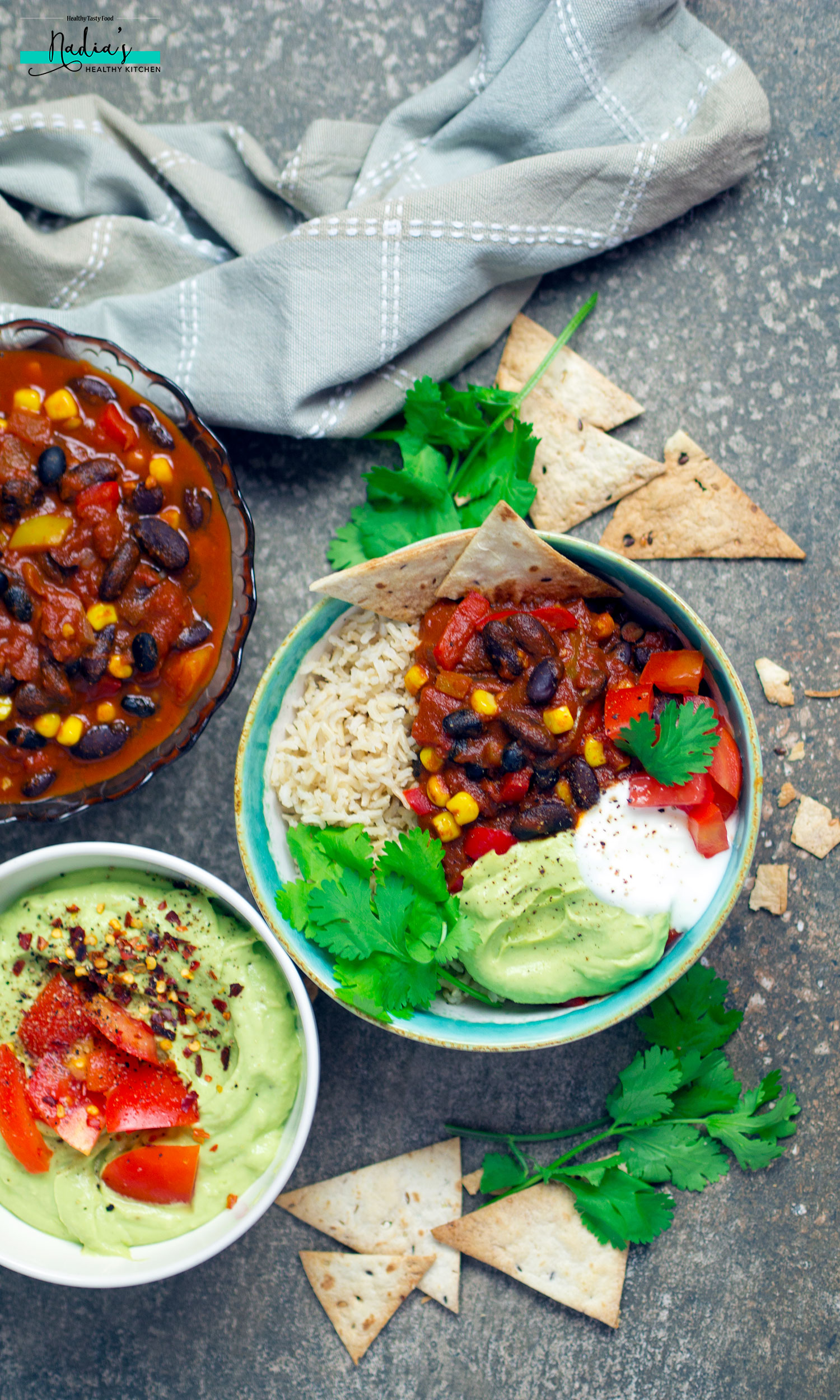 It's as easy to make vegan food healthy as it is unhealthy. The same goes with the flavour – it can be bland, or bursting with amazing flavours, it all depends on what you add into it.
To make a vegan savoury dish both healthy and tasty, it's important to add lots of different herbs and spices to bring the dish to life. Herbs and spices are definitely a must in every kitchen, especially a vegan one!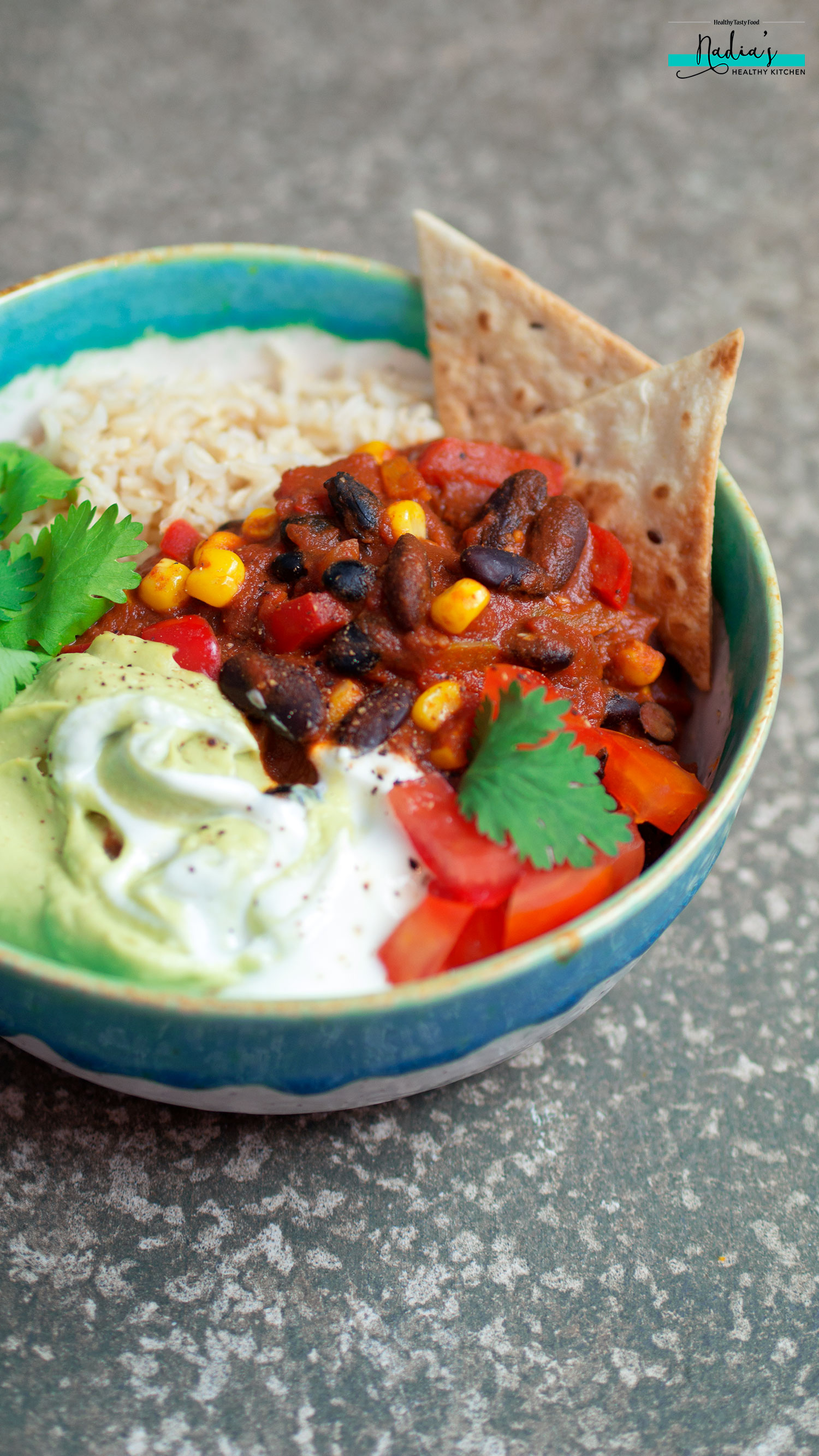 Adding an abundance of herbs and spices means you won't need to add as much salt, oil or sugar to make it taste good. That applies to any dish really.
To me, this vegan chilli con carne is the definition of comfort food and it's so healthy! High in fibre, protein, vitamins and minerals AND low in saturated fat, better than any animal based protein out there! Enjoy with some brown rice, homemade guacamole, homemade salsa and homemade tortilla chips (recipe below).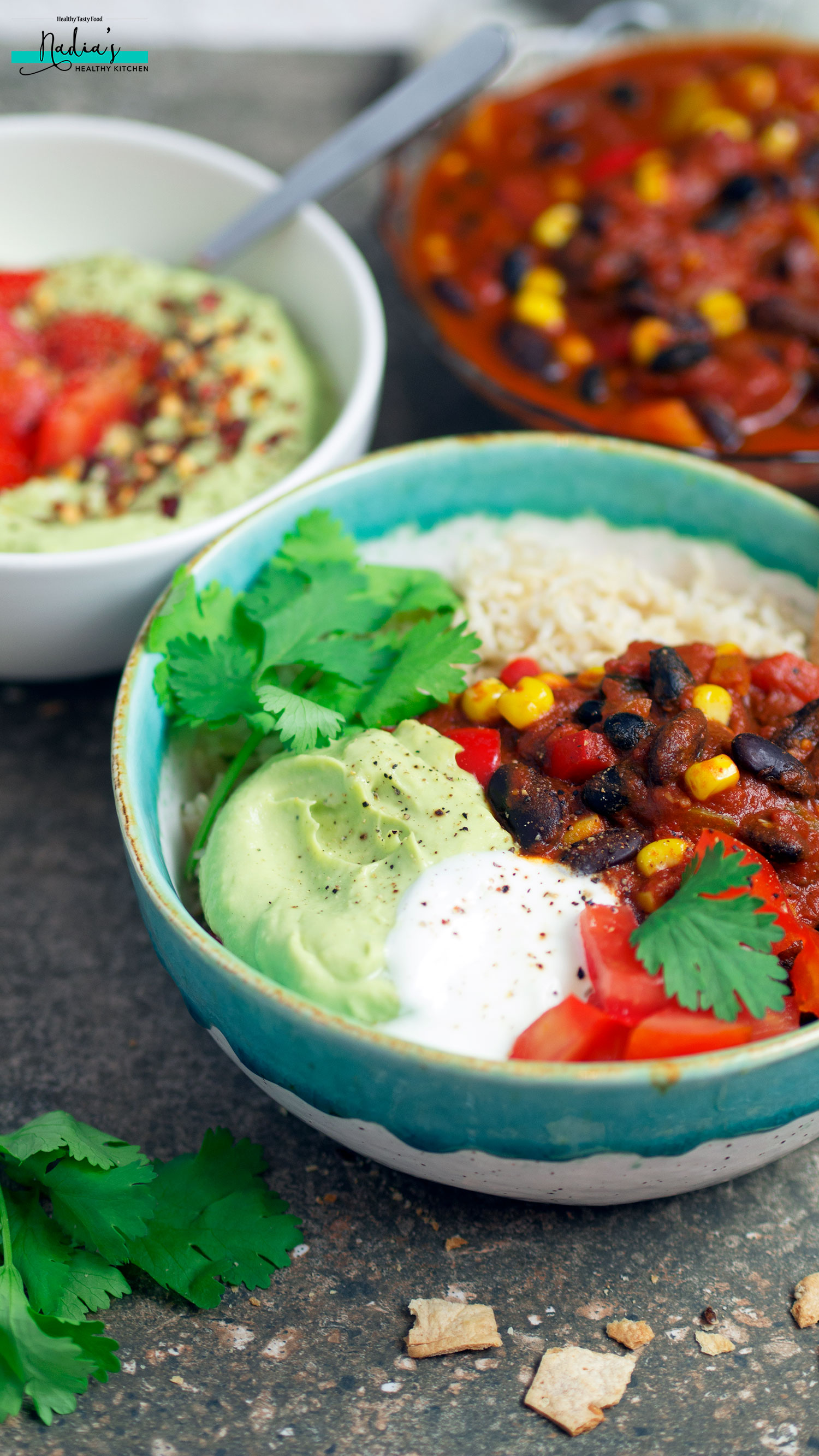 The quality of a good chilli depends on the quality of the spices you use, and for this recipe I'm using East End Foods spices who are the leading suppliers of Asian food in the UK and European market. Ground and packed in the UK, their spices are pure and freshly ground to ensure it adds the best taste to your dishes.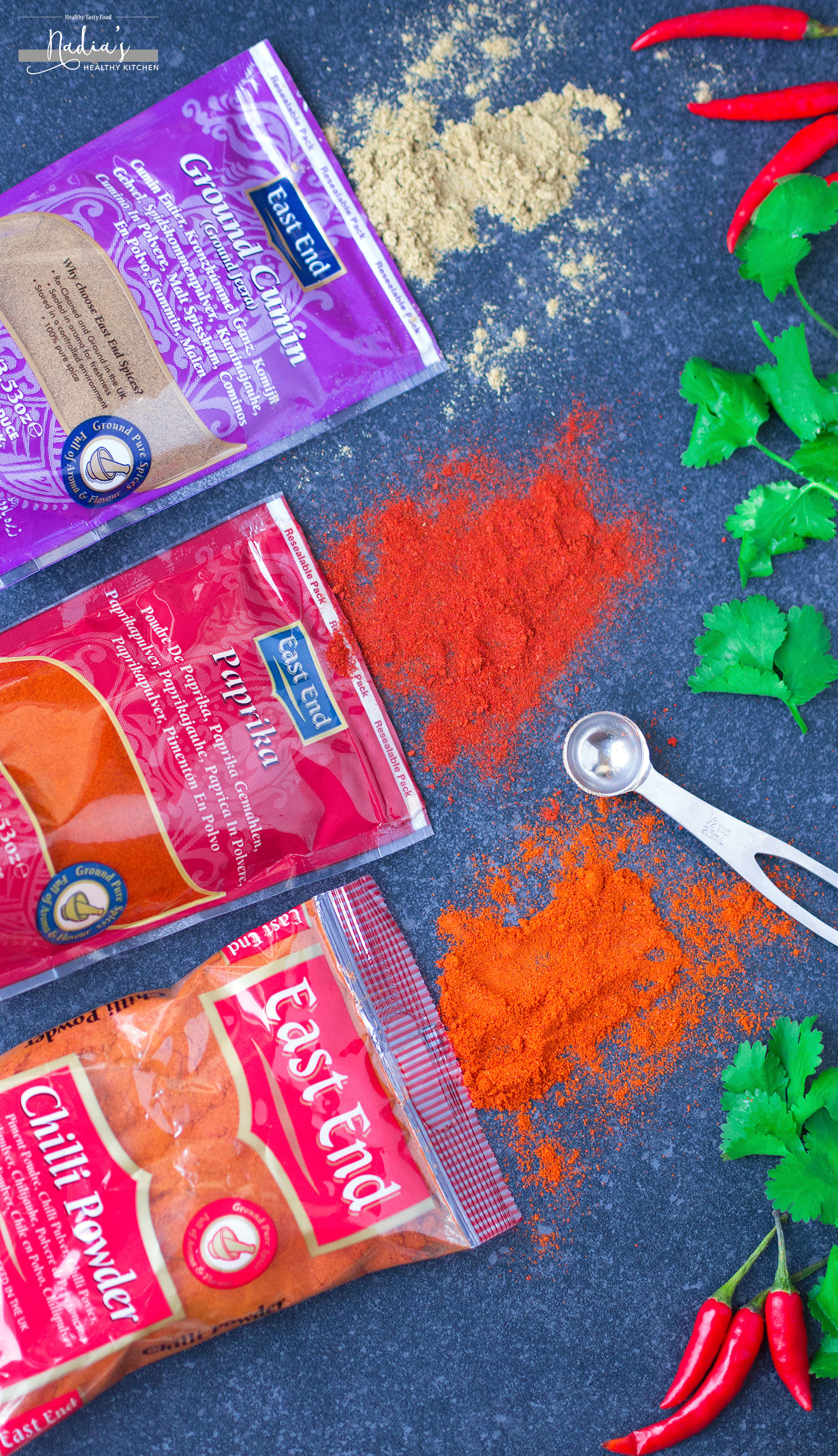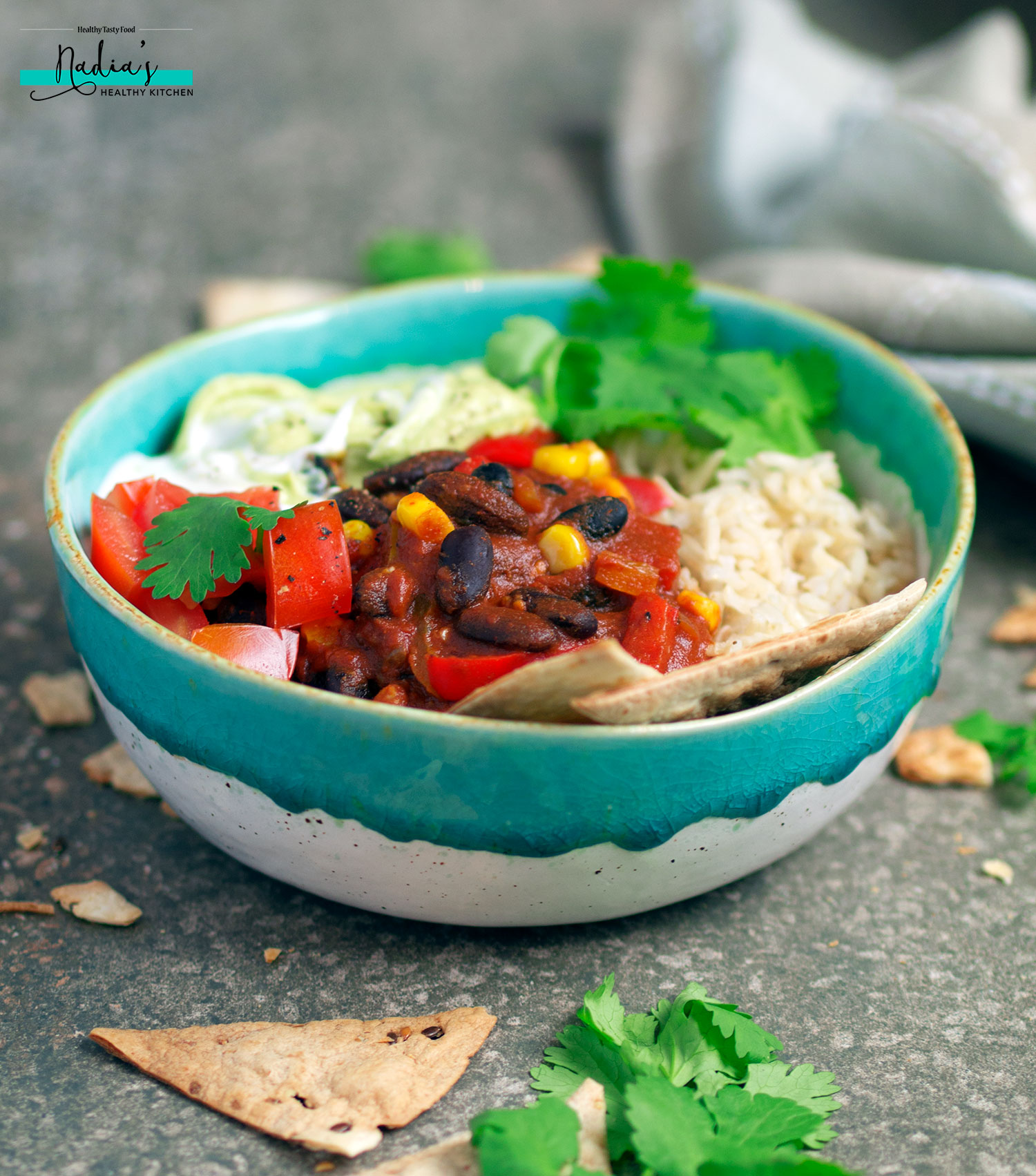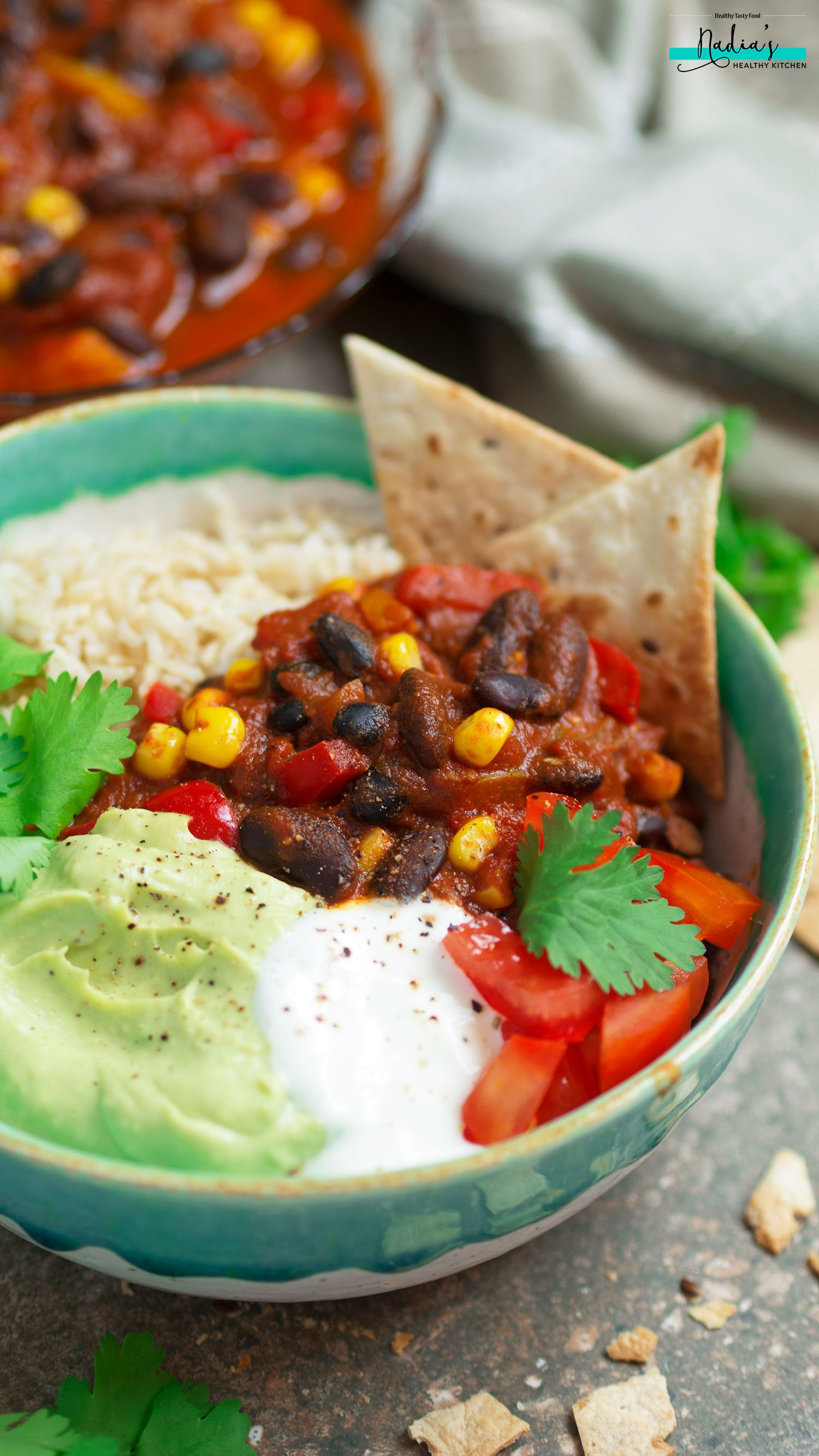 East End Foods also sell dried beans, lentils, canned beans, rice and other things like popcorn kernels and chickpea flour – all essentials in my kitchen! I heavily use these ingredients in my cooking as well as in my baking and dessert recipe creations.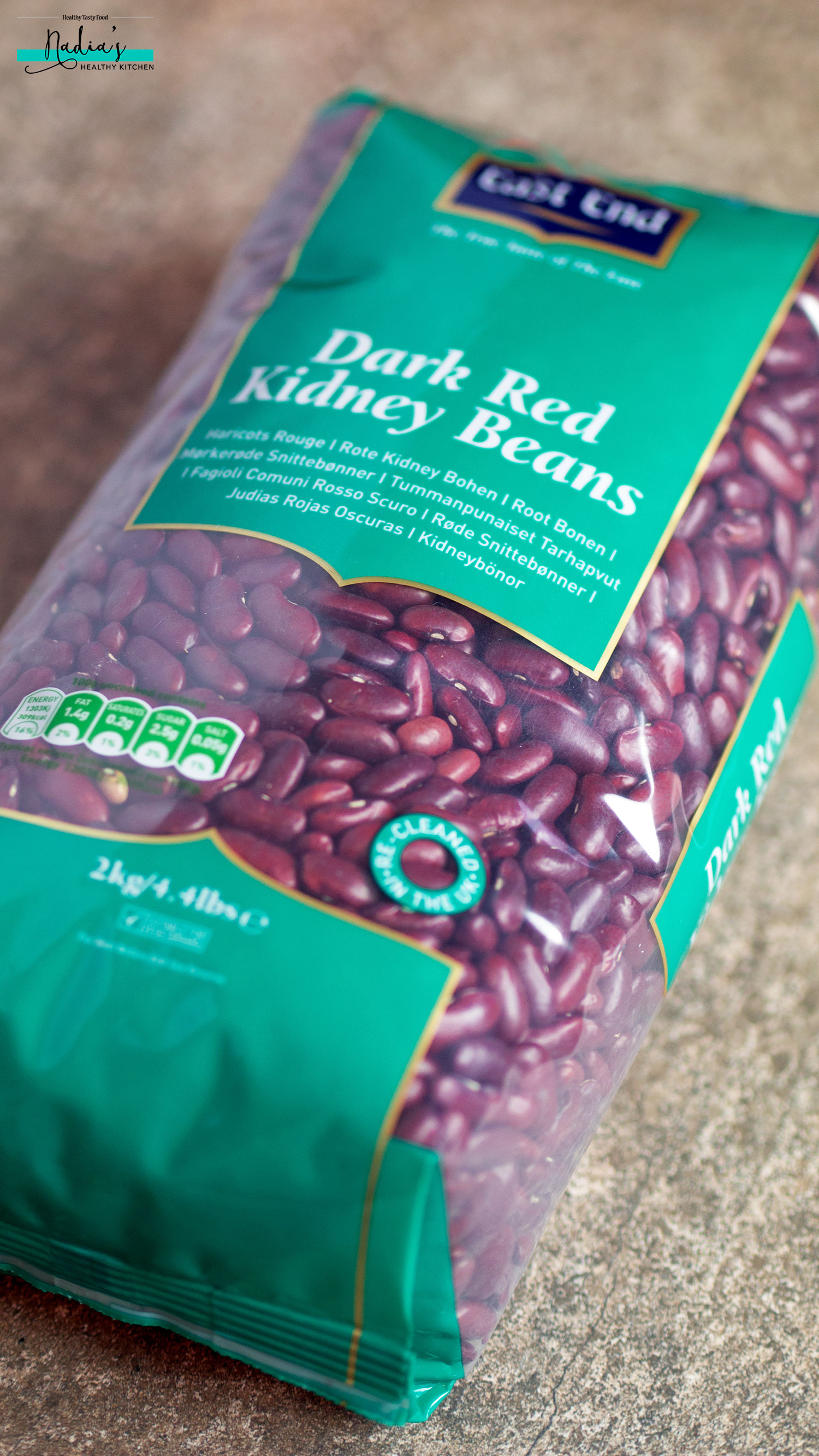 You can find their spices, beans and other products in most supermarkets, usually under the 'international' or 'world food' sections. They're much cheaper and better value for money compared to those tiny jars of spices you find in the seasoning isle, and I think they taste so much better too!
Vegan Chilli Con Carne
2016-12-01 14:02:46
Instructions
Heat 1 tbsp of coconut oil in a large pan over a medium heat. Add the chopped onions and cook for 5 minutes.
Mix in the spices and add a splash of water to create a paste.
Add in the chopped red and yellow pepper and crushed garlic and cook for a another 1 minute. Add cooked beans, sweetcorn, chopped tomato, tomato puree and season to taste with salt and pepper.
Bring to a boil, then lower the heat and leave to simmer for 30 minutes, stirring occasionally.
Take off the heat and add in the dark chocolate, lime juice and maple syrup.
Serve with brown rice, homemade guacamole, homemade salsa and homemade tortilla chips (recipe below)
Homemade tortilla chips
2 tortillas/wraps
Olive oil
Brush each side of the wraps with olive oil and cut into small triangles.
Arrange on a baking sheet and bake in a 200*C/180*C fan assisted oven for 5-10 minutes or until crispy.
Nadia's Healthy Kitchen https://nadiashealthykitchen.com/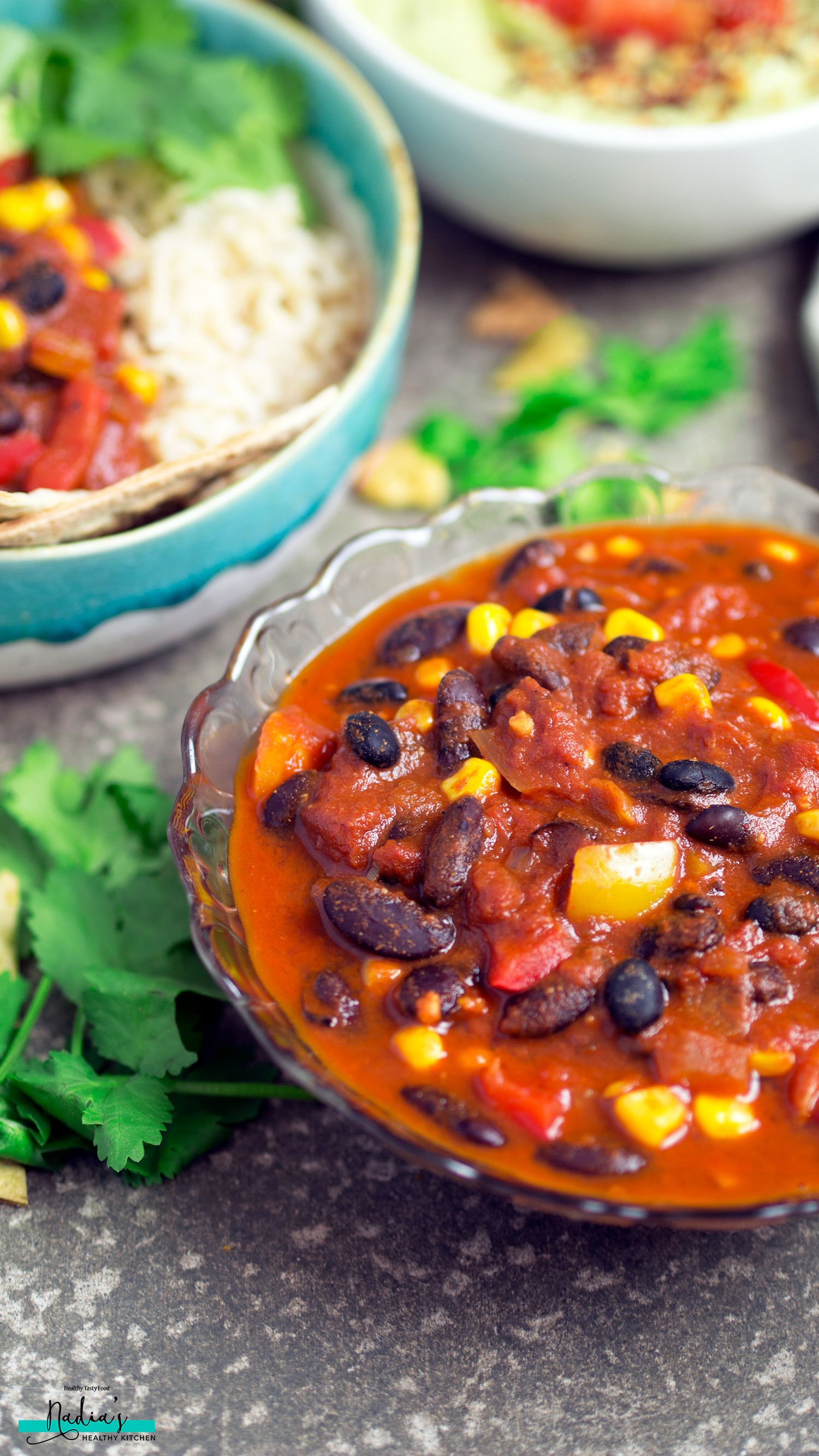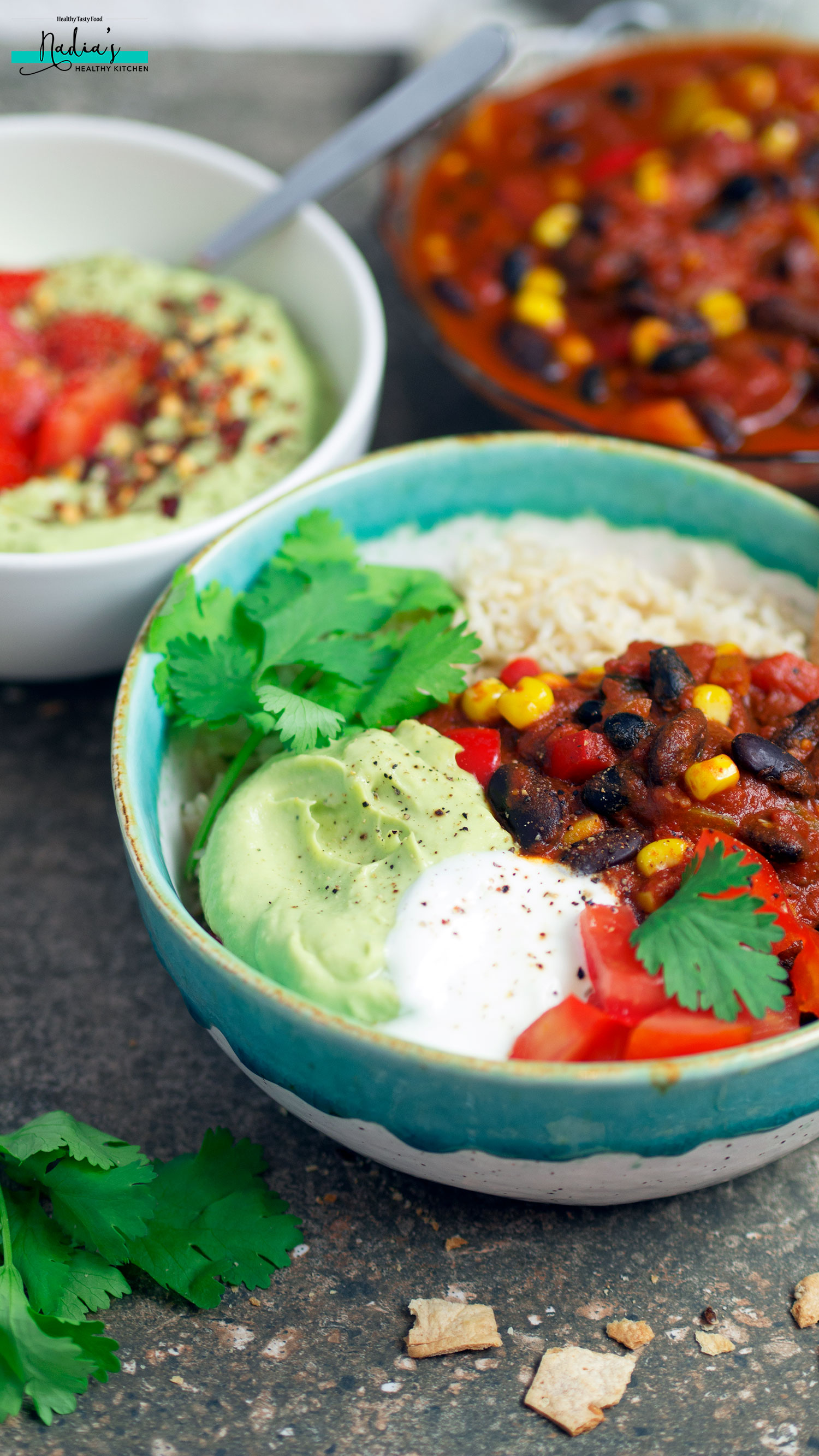 *This post was commissioned by East End Foods; however, all opinions are my own.