Vegan Cheese Crackers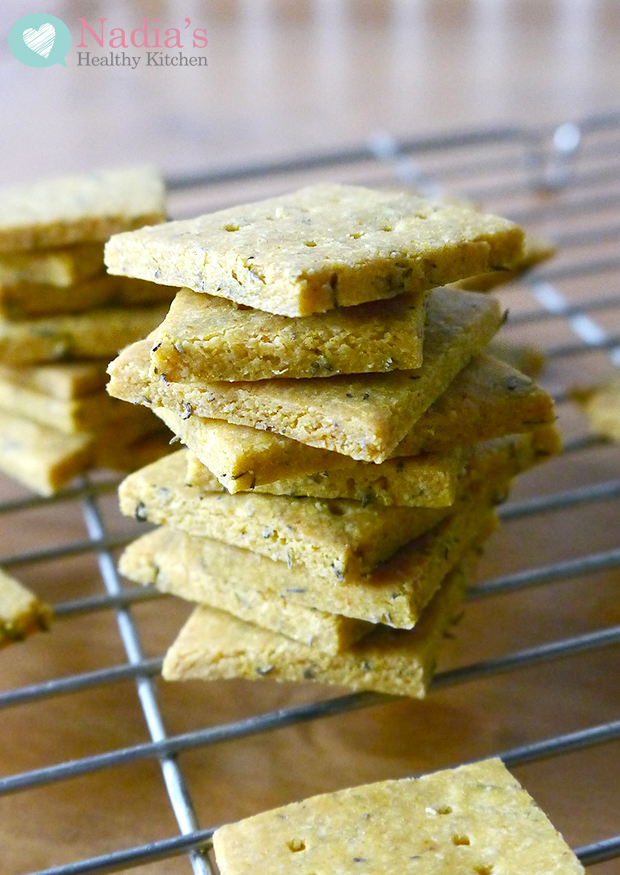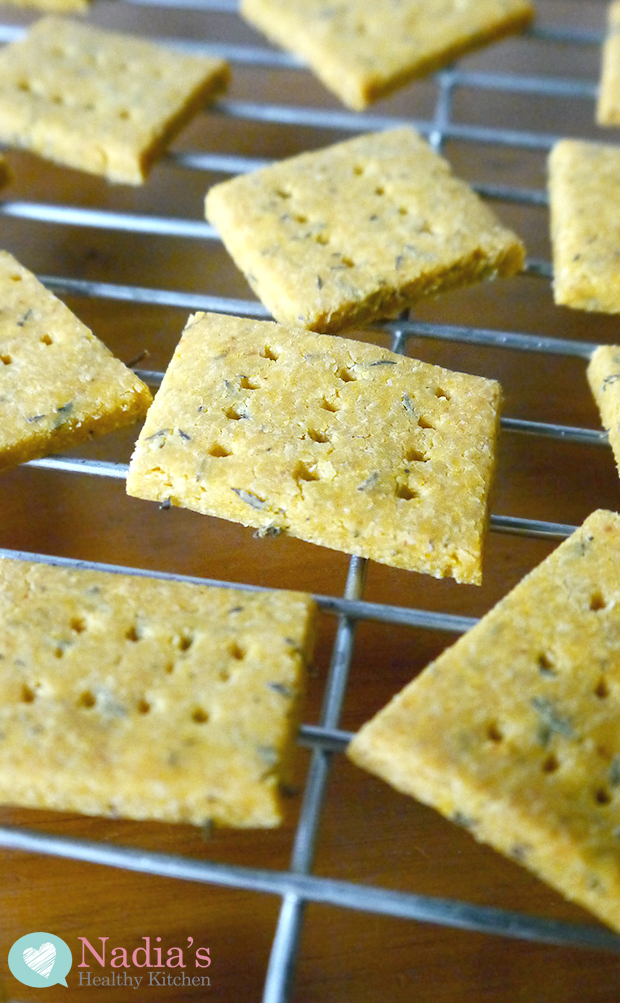 Cheesy crackers…and vegan? How could that possibly be? Well the combination of the ingredients for these crackers give it a lovely cheesy flavour. That accompanied with a few aromatic herbs and spices make these crackers perfect as a snack with hummus, spreads or just simply by themselves!
Instead of wheat flour, I used a combination of gram (chickpea) flour and ground almonds, both of which are lower in carbs and high in protein. These vegan cheese crackers are also gluten free.
To achieve the 'cheese' flavour, I added in some nutritional yeast which is suitable for vegans, low in calories and has many nutritional benefits. You can read more about nutritional yeast here.
You can still enjoy these crackers even if you're not vegan. They're much better for you and lower in fat and calories compared to the average cheese cracker.
I must warn you that these crackers are pretty addictive! But to be honest, I would rather snack on something like this rather than something sweet. So they are good to have around in your kitchen for when you're feeling peckish. I like to eat them on their own or something with some hummus or baba ganoush…mmm!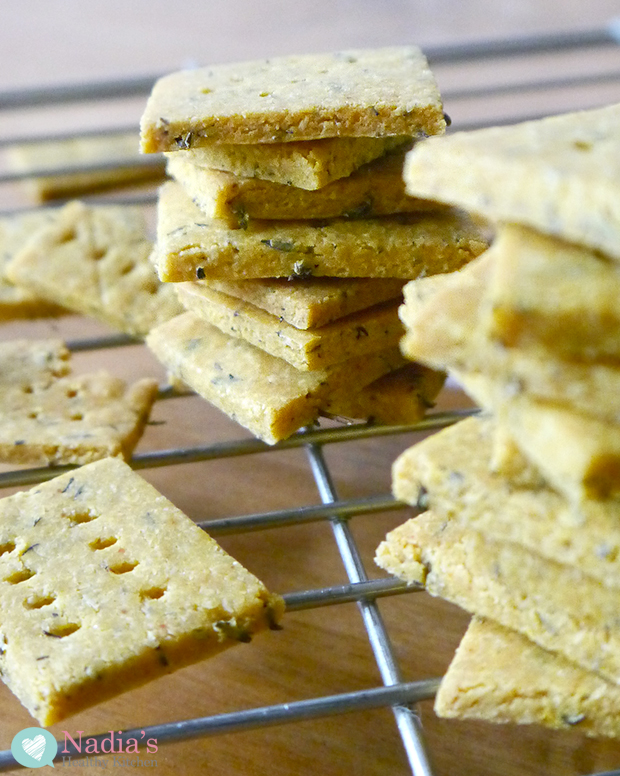 [recipe_box]
Vegan Cheese Crackers
Ingredients:
1 cup chickpea flour
1 cup ground almonds
2 tbsp olive oil
3-4 tbsp water
½ tsp salt
¼ tsp turmeric
¼ tsp paprika
1 tbsp nutritional yeast
2 tsp dried thyme
Directions:
Preheat the oven to 350*F/180*C/160*C (fan assisted)
In a large bowl, mix together the chickpea flour, grounds almonds, salt, herbs and spices.
Make a well in the middle of the dry ingredients and add in the oil. Mix using a fork or you can use your fingers for a more even mixture.
Now start adding the water a tablespoon at a time until you have a dough that's not too wet but that holds together when rolling. You may find that 3 tbsp of water is enough, but if the dough is still too crumbly, add another 1/2-1 tbsp.
Place the dough between 2 sheets of parchment paper and start rolling out to an even thickness of about 1/8 inches. The thinner you roll out the crispier the cracker.
Remove the top layer of parchment paper and transfer the second layer with the rolled out dough onto a baking tray.
Cut the dough into squares, rectangles using a knife/pizza cutter or you can use cookies cutters to make into any shape you want!
Bake for around 15-20 minutes (depends on thickness) until the top it golden brown. Leave to cool completely before eating. The crackers will harden a little more once they have cooled down.
[/recipe_box]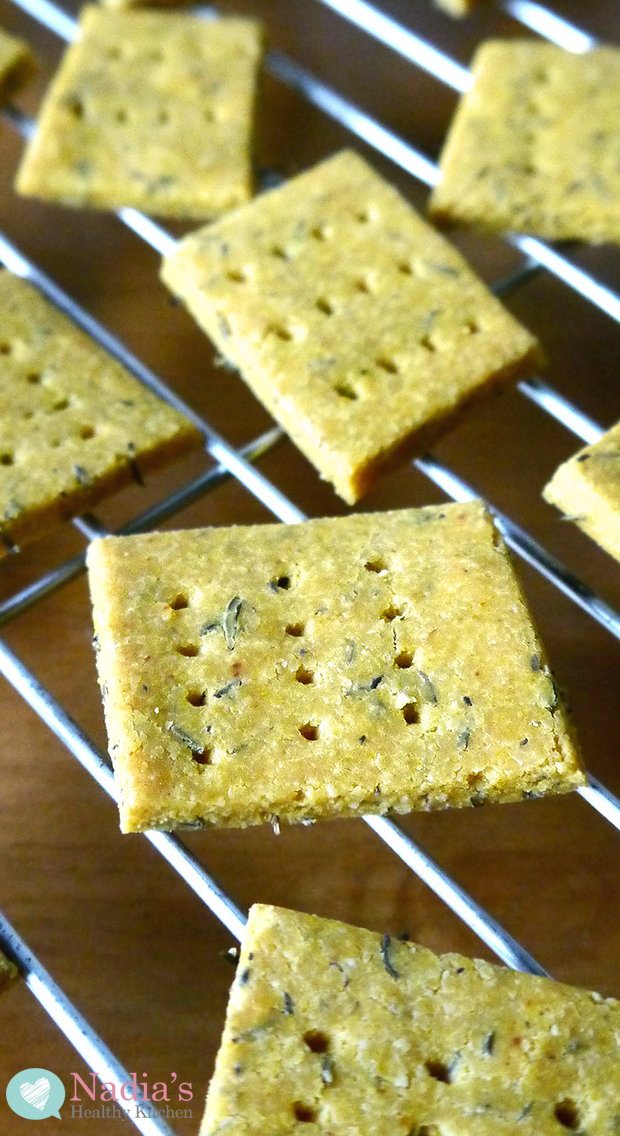 Share This Post