Vanilla Chia Pudding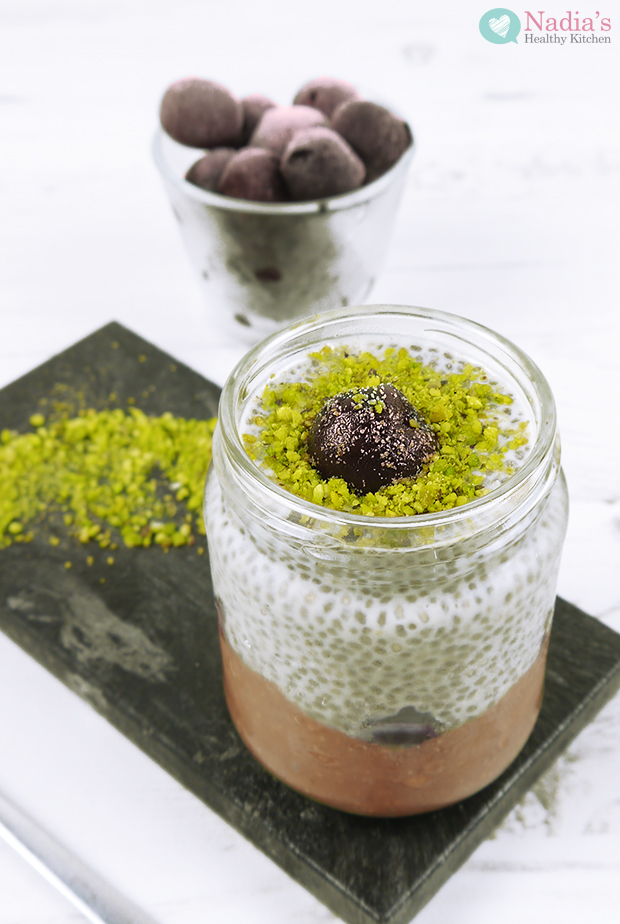 If you've never tried, or even heard of chia pudding then you're in for a treat! Some may say that chia seeds have been over-hyped the past year or so, which may be true but with good reasons.
You often see the word 'superfood' used in the same sentence as chia seeds. If I'm honest, I do feel that term is overused. All fruit, vegetables, nuts and seeds are 'super' in their own way because at the end of the day we do need a variety of minerals and nutrients and no 'superfood' can give your body everything it needs. However, as far as chia seeds are concerned, there is no denying that they are an impressive bunch of little black beads that not only have a lot to offer nutrition wise, but also are quite versatile. You can use chia seeds in baking as a substitute for eggs or to make healthy jam or 'chia jam' as it's appropriately called. You can also make chia pudding, which is exactly what I'm showing you how to make today!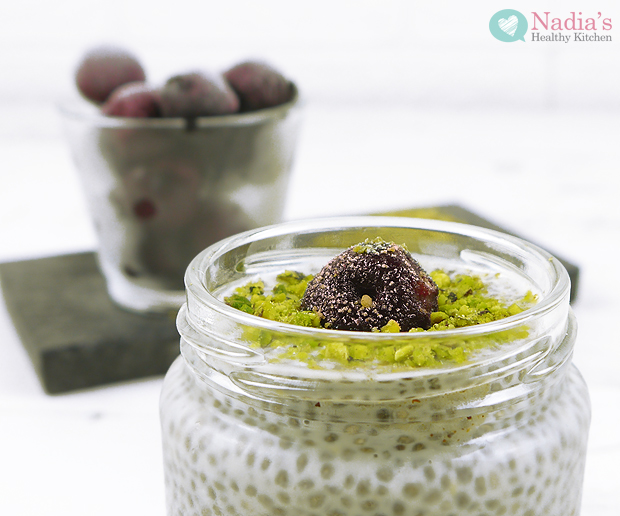 So what is chia pudding? It's basically chia seeds soaked in some form of liquid, preferably milk, and left for a few hours or overnight. The seeds soak up the liquid and swell, turning them from hard little beads to soft, jelly like pearls. Because the liquid soaks up, the mixture becomes thicker and more 'pudding' like, hence the name.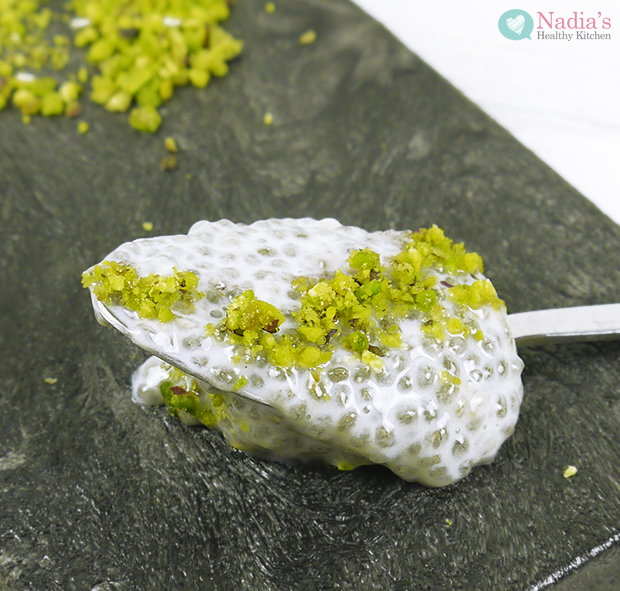 A basic Chia Pudding consists of 3 ingredients:
Serves: 1
3 TBSP chia seeds
1 cup milk
Any sweetener, to taste
All you need to do is mix all the ingredients together in a container, place in the fridge for a few hours or overnight to allow the chia seeds to soak in the milk.
If you want to make it even more exciting, add in some 'Chocolate Banana Pudding', layer them both in a jar or a glass to create a beautiful healthy breakfast parfait.
[recipe_box]
Vanilla Chia & Chocolate Banana Pudding Parfait:
Serves: 2
For the
Vanilla Chia Pudding

:
3 tbsp chia seeds
1 cup milk (I used unsweetened almond milk but any type will work)
1 scoop vanilla protein powder* (I use Myprotein)
*If you don't want a protein chia pudding, substitute the powder with 1/2 tsp vanilla extract and sweetener. I would use 1-2 tsp honey or maple syrup.
Mix all the ingredients in an air tight container. Store in the fridge for a few hours, preferably overnight.
For the Chocolate Banana Pudding:
2 ripe bananas
2 tsp cocoa or cacao powder
1 tbsp yogurt
Mix everything using a hand blender until you have a smooth mixture.
[/recipe_box]
Layer the vanilla chia pudding and the chocolate banana pudding in a jar. I also added in some cherries and ground up pistachios for extra colour and flavour 😉
Nutritional information: (per serving)
Calories: 219 calories
Protein: 13.6g
Carbs: 34.9g
Fat: 6g
Fiber: 8.8g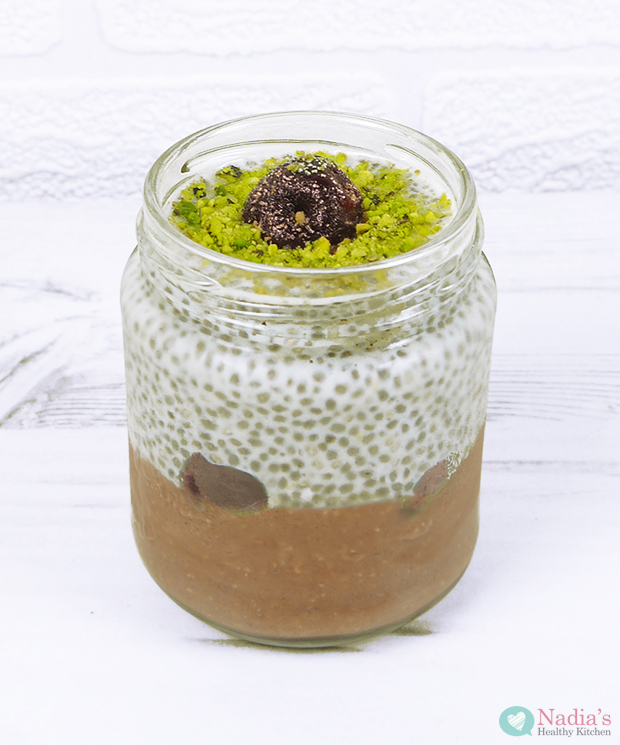 Share This Post