Strawberry Protein Bars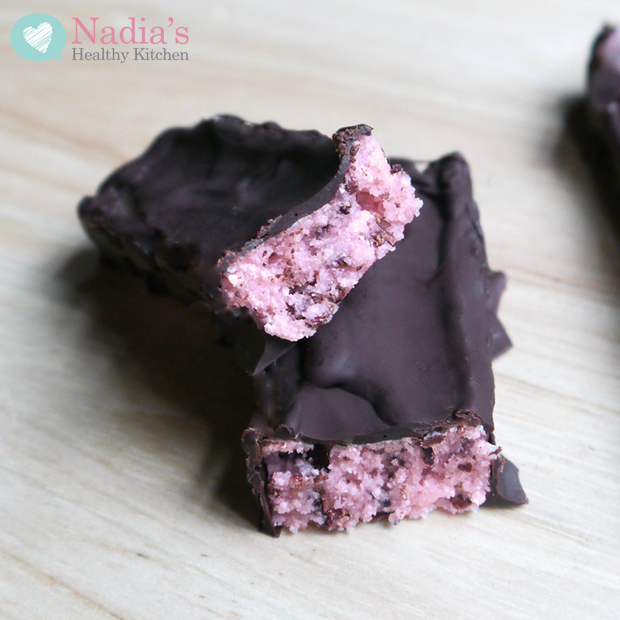 Here's a quick and easy protein bar recipe that is ready in no time! All you need is 4 ingredients, a bowl and a spoon…that's it! These strawberry protein bars are great to have in the fridge for when you need a quick snack.
You don't have to cover the bars with chocolate, they taste just great without. I do think the chocolate makes them just that much more delicious!
These bars are gluten free, high in protein and low in carbs.
This recipe was based on proteinpow.com 's white chocolate and raspberry protein bars.
White Chocolate & Raspberry (Whey) Protein Bars
White Chocolate & Raspberry (Whey) Protein Bars
[recipe_box]
Strawberry Protein Bars
Makes: 2-3 bars
ingredients:
Directions:
In a bowl, mix the protein powder and coconut flour then add in the milk one tablespoon at a time until the mixture sticks together. Shape onto bars then chill in the freezer for 10 minutes to firm.
Melt the chocolate and drizzle on top of the protein bars. Leave to cool in the fridge until the chocolate has set, then enjoy!
[/recipe_box]
Nutritional information (estimated per bar out of 3):
Calories: 92
Protein: 8g
Carbs: 5g
Fat: 5g
If you like making your own protein bars, have a look at these other protein bar recipes:
Share This Post