Salmon with Mango and Pomegranate Salsa
I once ordered a salmon dish when having a catch up with a friend and it was served with a delicious mango salsa. The flavoures complemented each other so well and the salsa made the whole dish look so colourful and appetising. The mango was such a nice and interesting addition to the salsa.It was so good that I decided I had to recreate it or at least make something similar, this was two years ago! The other day I realised I never actually made it…so here we are now…
Even though I've recently decided to stay away from meat, I do still eat fish every now and then, especially salmon. It's a great source of omega 3, vitamin D, vitamin B as well as other nutrients and minerals so I like to have it once a week.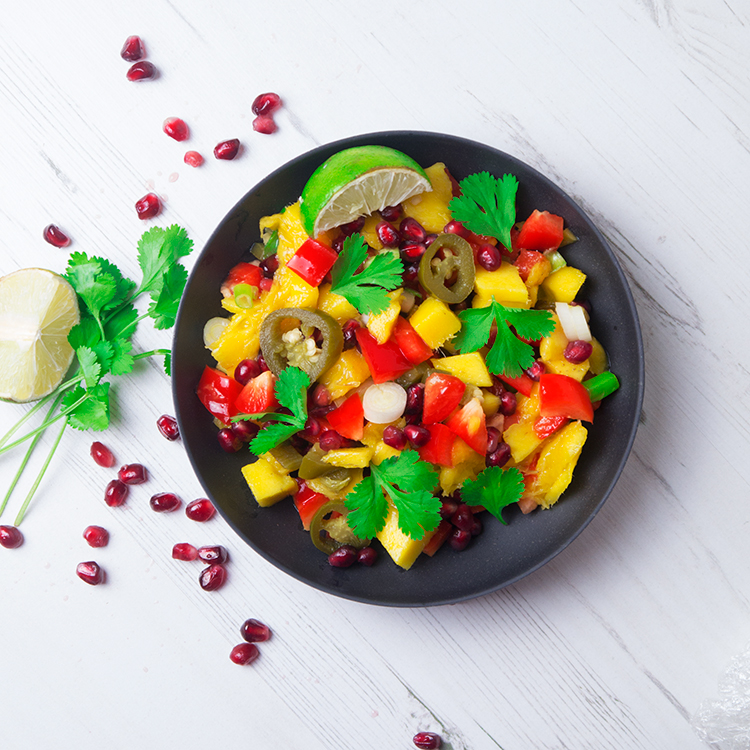 I love having light meals like this one with lots of vegetables/salad (in this case also fruit!) during warm summer evenings. Simple, light and refreshing. This salmon with mango and pomegranate recipe is also quick and easy to make. It will only take 20 minutes to prep and cook this nourishing, well rounded meal.
I've left the salmon quite basic in terms of seasoning since the salsa itself is bursting with amazing flavours. Fresh, sweet, tart with a kick of heat from the Jalapeños.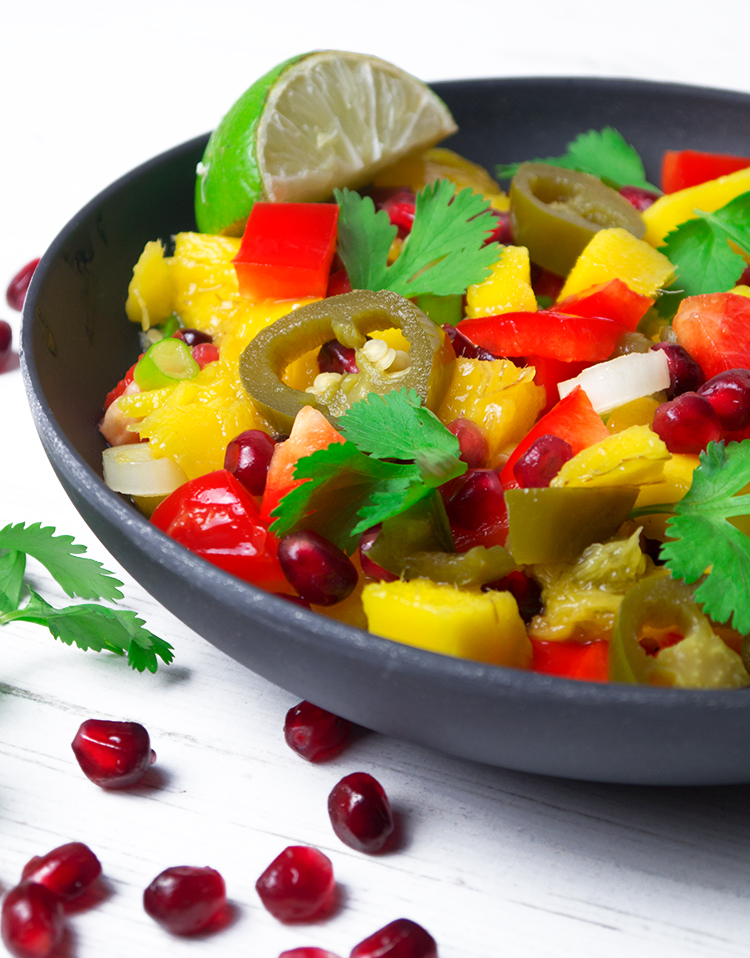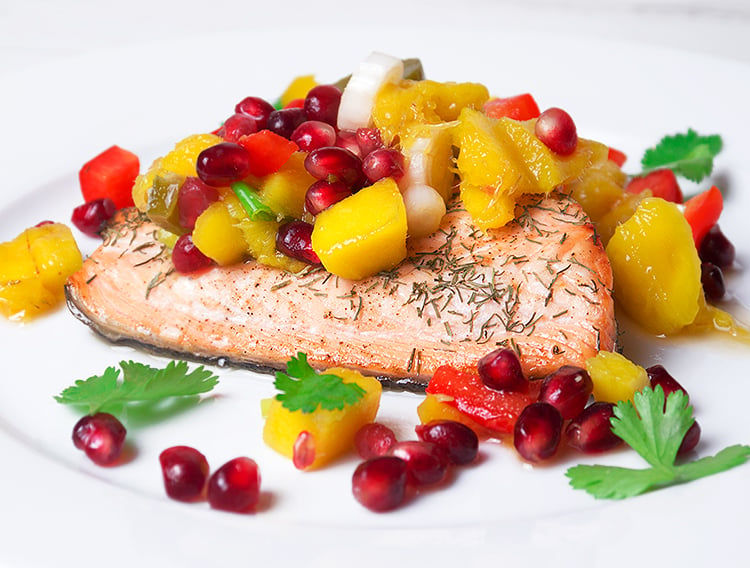 Salmon with Mango & Pomegranate Salsa
2015-07-18 18:48:52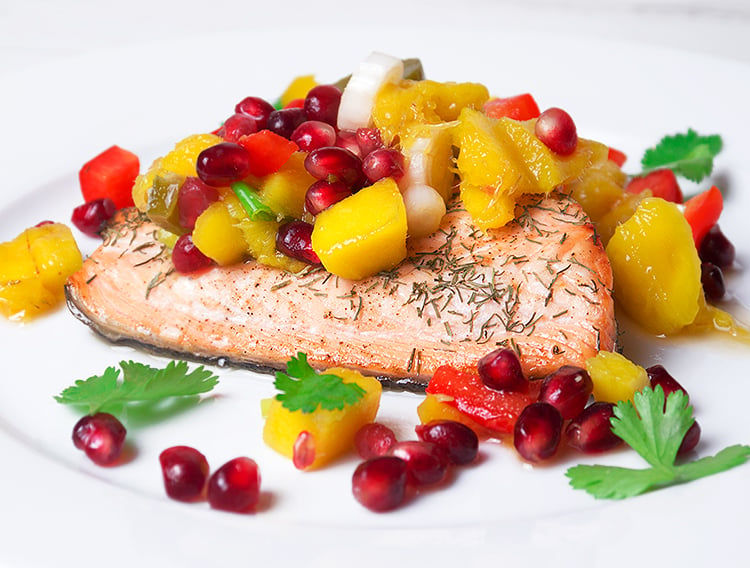 Serves 2
For the salmon
2 salmon fillets
Juice of 1/2 lemon
salt & pepper
For the Mango & Pomegranate Salsa
1 ripe mango, cubed
1 lime
2 green onions, finely chopped
a handful of fresh coriander, roughly chopped
Salt to taste
1/2 red pepper, chopped
6 slices of Jalapeno, finely chopped
3-4 tbsp pomegranate seeds
Instructions
Preheat the oven to 200*C/400*F
Place the salmon fillets on a baking sheet
Season with lemon juice, salt and pepper
Bake for 10-15 minutes or until cooked through
In a bowl, mix together all the salsa ingredients
Once the salmon is cooked though, serve on a plate and top with the mango & pomegranate salsa
UK Health Blog - Nadia's Healthy Kitchen https://nadiashealthykitchen.com/
Here's some more Salmon/Salsa recipes
Share This Post