Raw Pecan Squares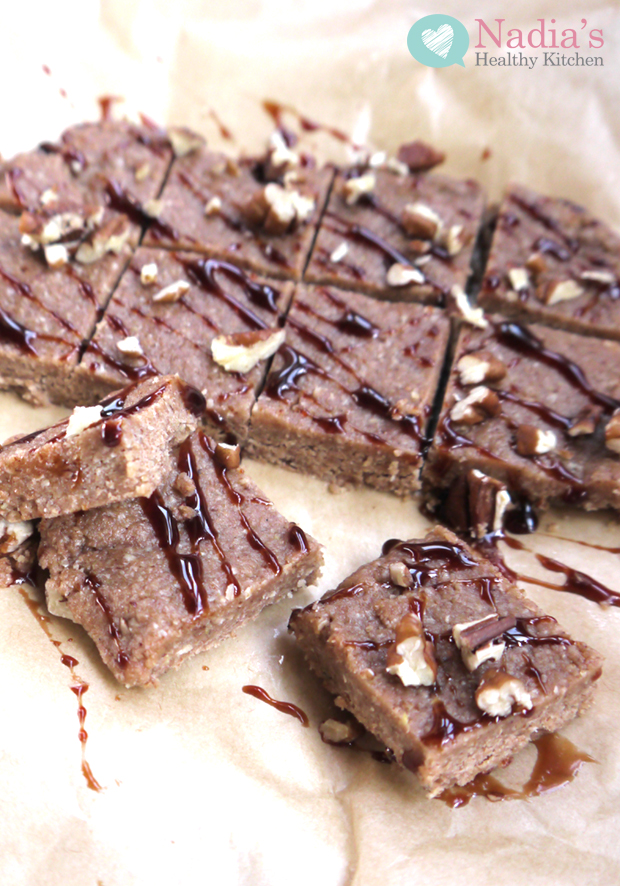 I fancied making some of my copy cat Pecan Pie Nakd Bars when I realised I was running out of dates! So I decided to make raw pecan squares using date syrup instead to sweeten and they turned out heavenly 😀 A great mid-afternoon sweet treat for an energy boost.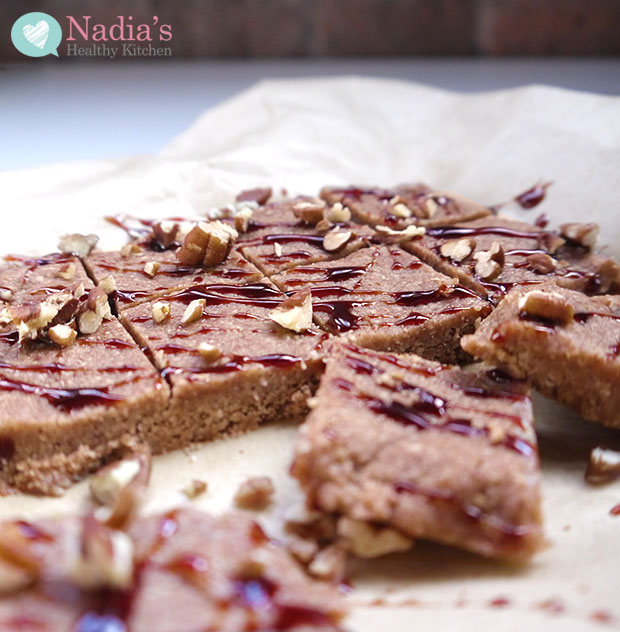 The ingredients are pretty basic and all you need to put it together is a food processor.
These raw pecan squares are gluten free, dairy free, no-bake and vegan 🙂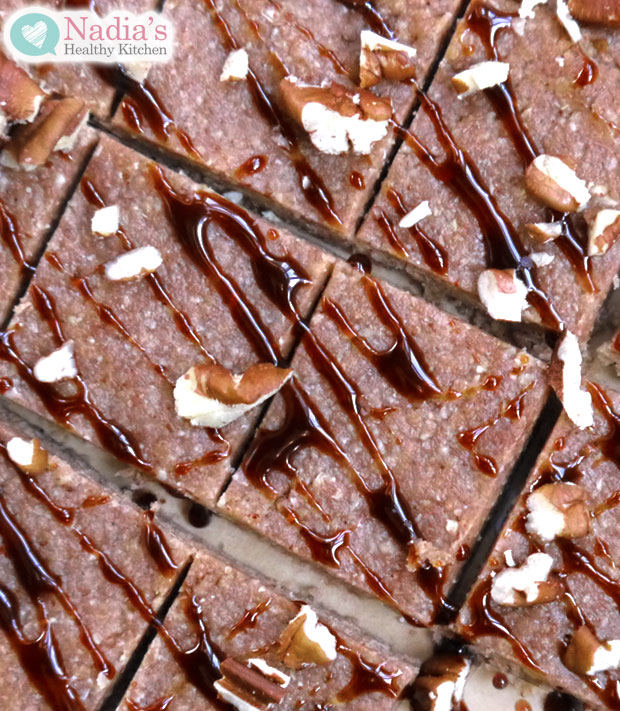 [recipe_box]
Raw Pecan Squares
Serves: 16
Ingredients:
Directions:
Add the oat flour, ground almonds, pecans and salt to a food processor and blend until you have a fine dry mixture.
Melt the coconut oil and add it to the food processor along with the almond butter, date syrup and vanilla. Pulse until well combined.
line an 8″ cake tin with parchment paper. Transfer the mixture into the tin and press down with your hands, or using the back of a spoon. Drizzle with more date syrup and top with chopped pecans.
Leave to chill in the fridge for a couple of hours, or place in the freezer for 15-20 minutes.
*If you don't have date syrup or can't get hold of it then you can use any other liquid sweetener (maple syrup, rice syrup, honey…etc)
**You can substitute almond butter for cashew or pecan butter. Peanut butter will be too overpowering
***I would recommend using vanilla paste, but you can substitute for 1 tsp vanilla extract
[/recipe_box]
Nutritional information: (per square)
calories: 100 calories
fat: 8g
carbs: 6g
protein: 2.2g
fiber: 1.2g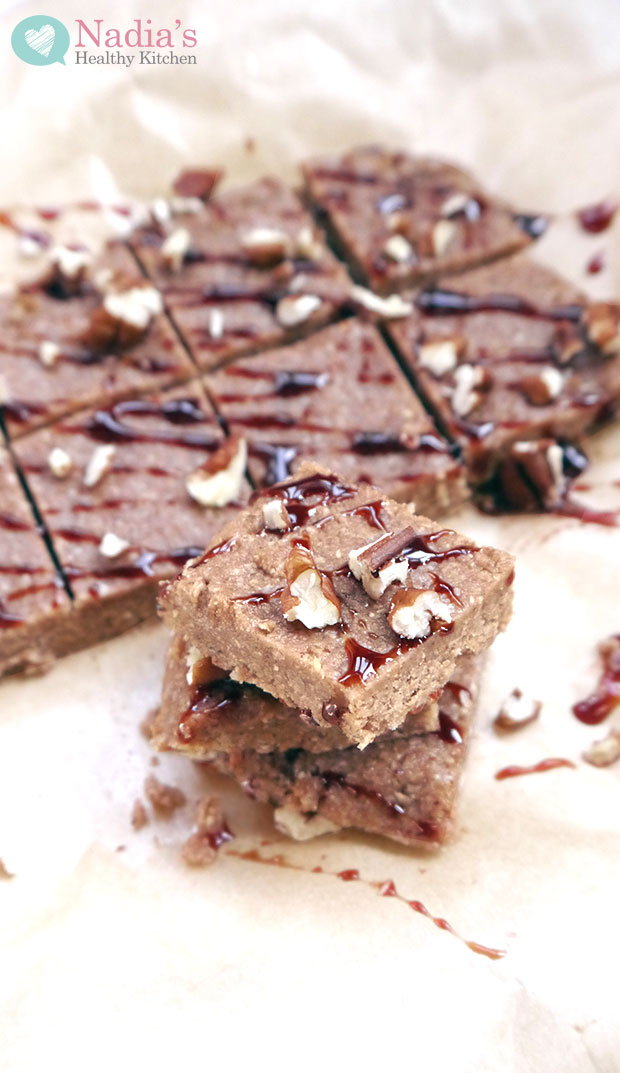 Share This Post