Raspberry Chocolate Hearts
A chocolate shell filled with luscious, smooth and creamy cashew raspberry filling – the perfect quick and easy treat to make for your special someone to show them how much they mean to you and how lucky you are to have them in your life ❤️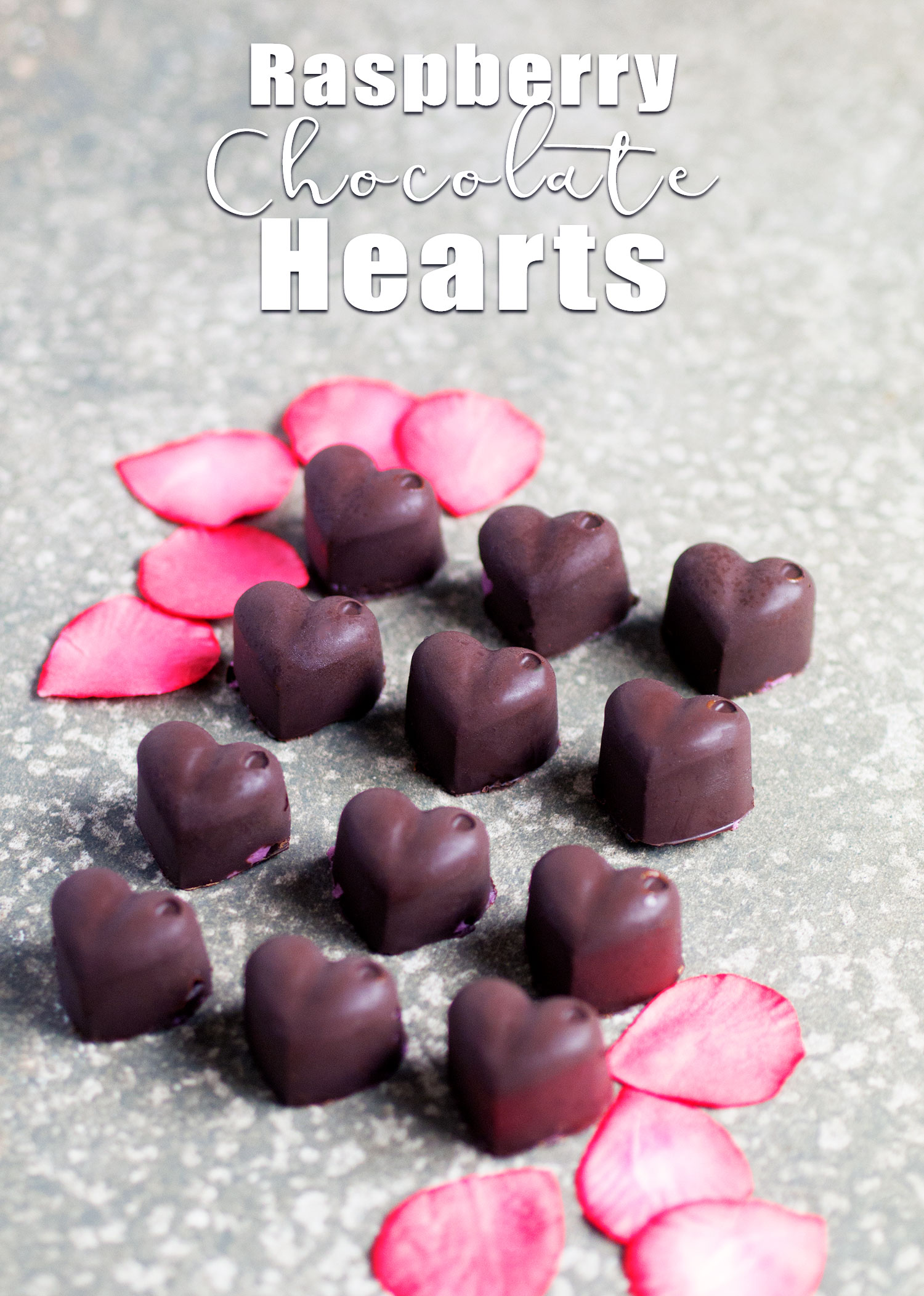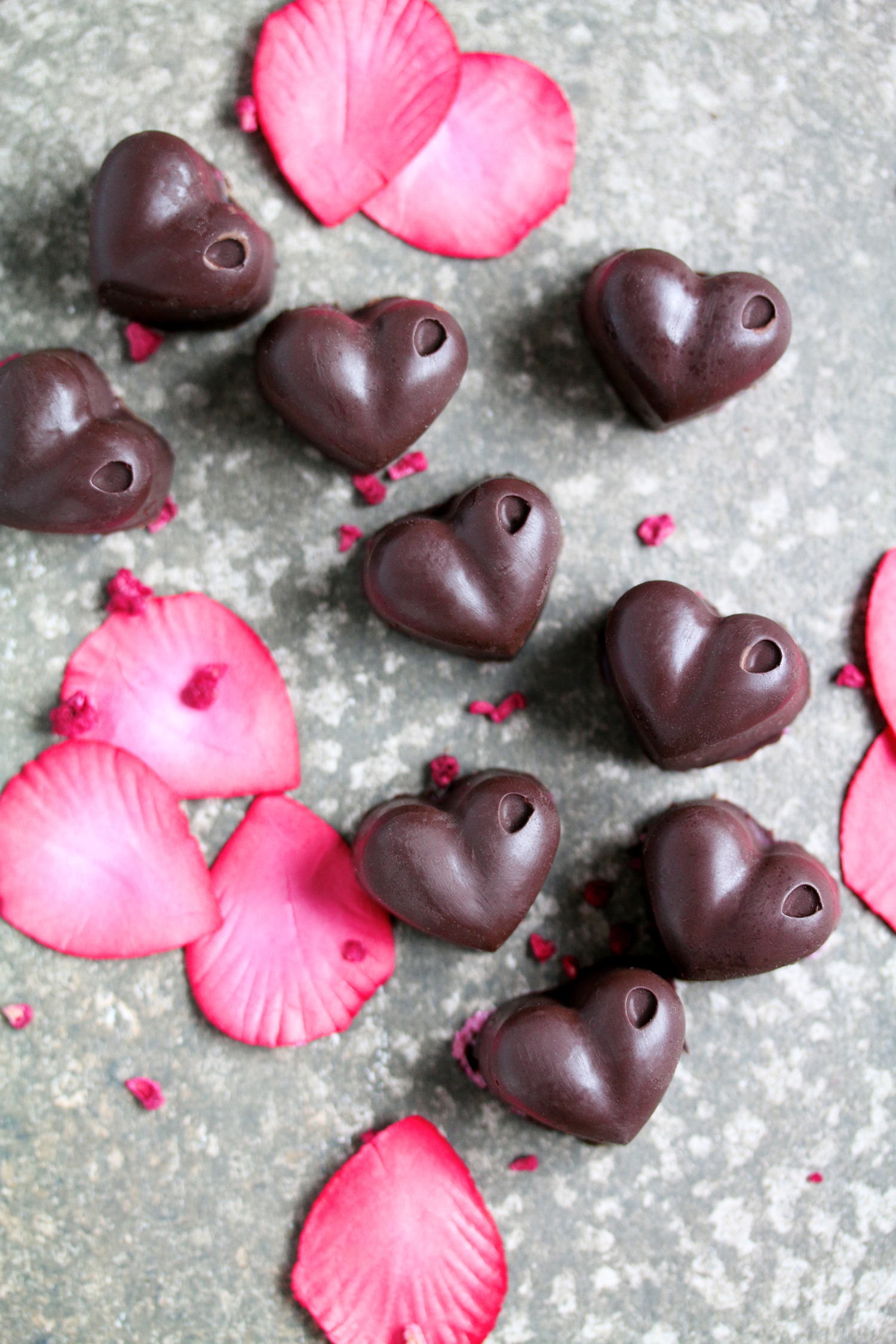 The hubby and I usually have a chilled evening in on Valentine's day. I don't think we've ever had a meal out to celebrate. Restaurants are always so crowded and it feels less personal having to celebrate it surrounded by other couples. Knowing us, we'll probably end up watching Star Wars or have a Fresh Prince of Bel Air marathon (so unromantic, I know!), but for us, the best feeling is to cuddle up to each other, have some popcorn and share a few laughs together. Does that make us sound old? Probably, but I don't care. It's what we enjoy doing and what makes us happy!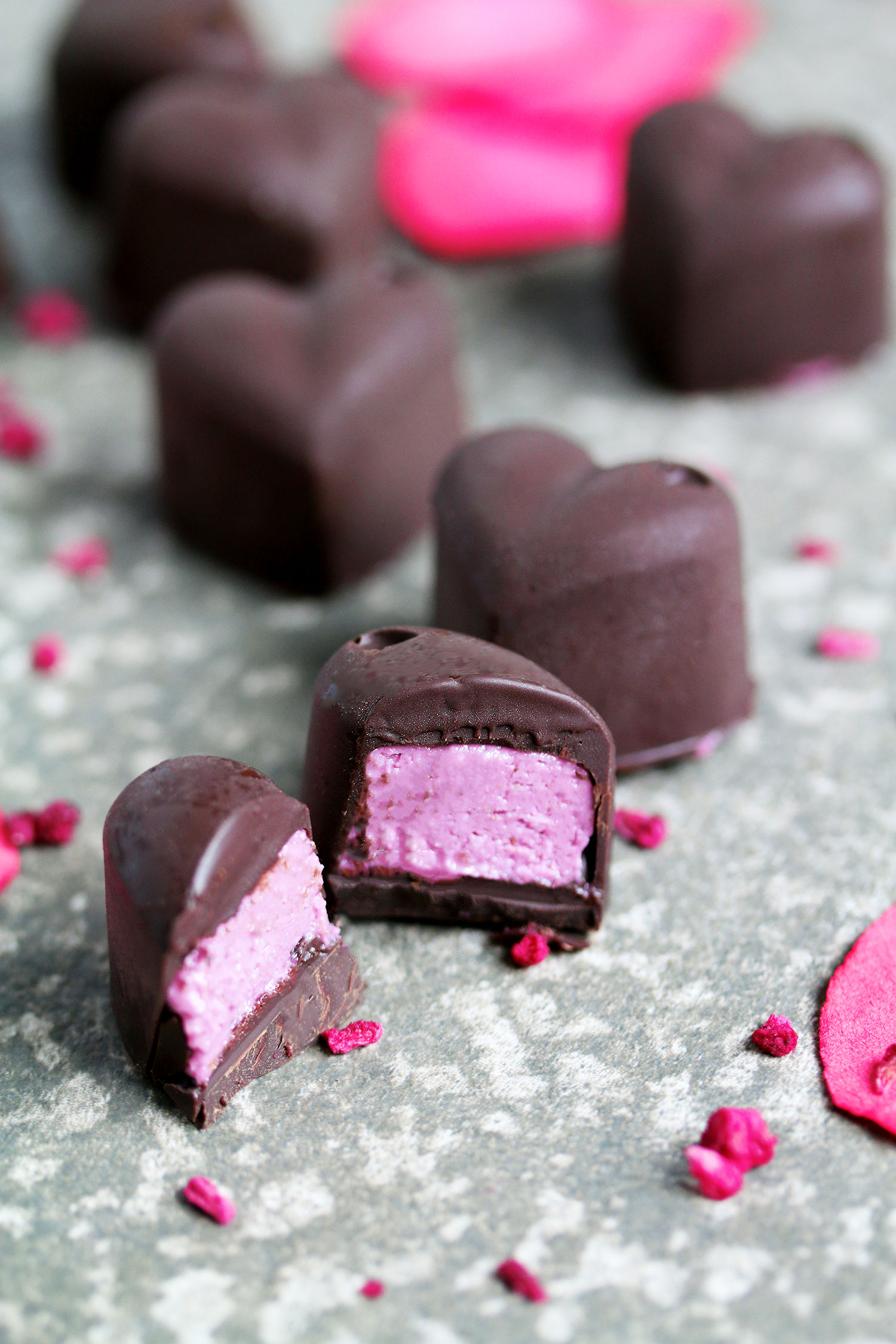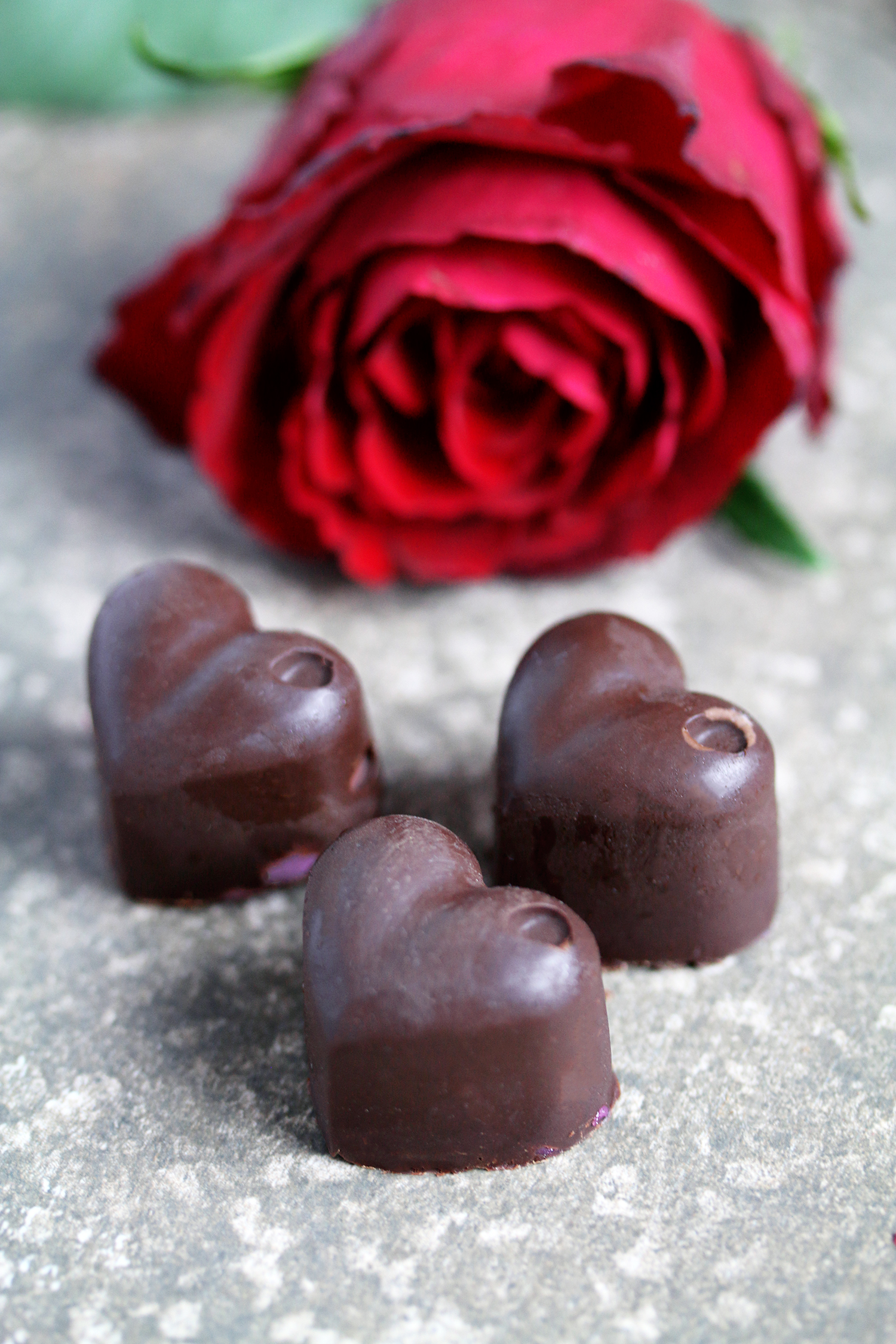 And of course, I'll be whipping up another batch of these raspberry chocolate hearts. I love that they're bite sized and so delicate and I'm in love with their cute pink filling!
All you need to make these raspberry chocolate hearts is some good quality chocolate (I used Love Cocoa 70% dairy-free dark chocolate), cashews, raspberries, some coconut butter (known as creamed coconut in the UK) and some sweetener.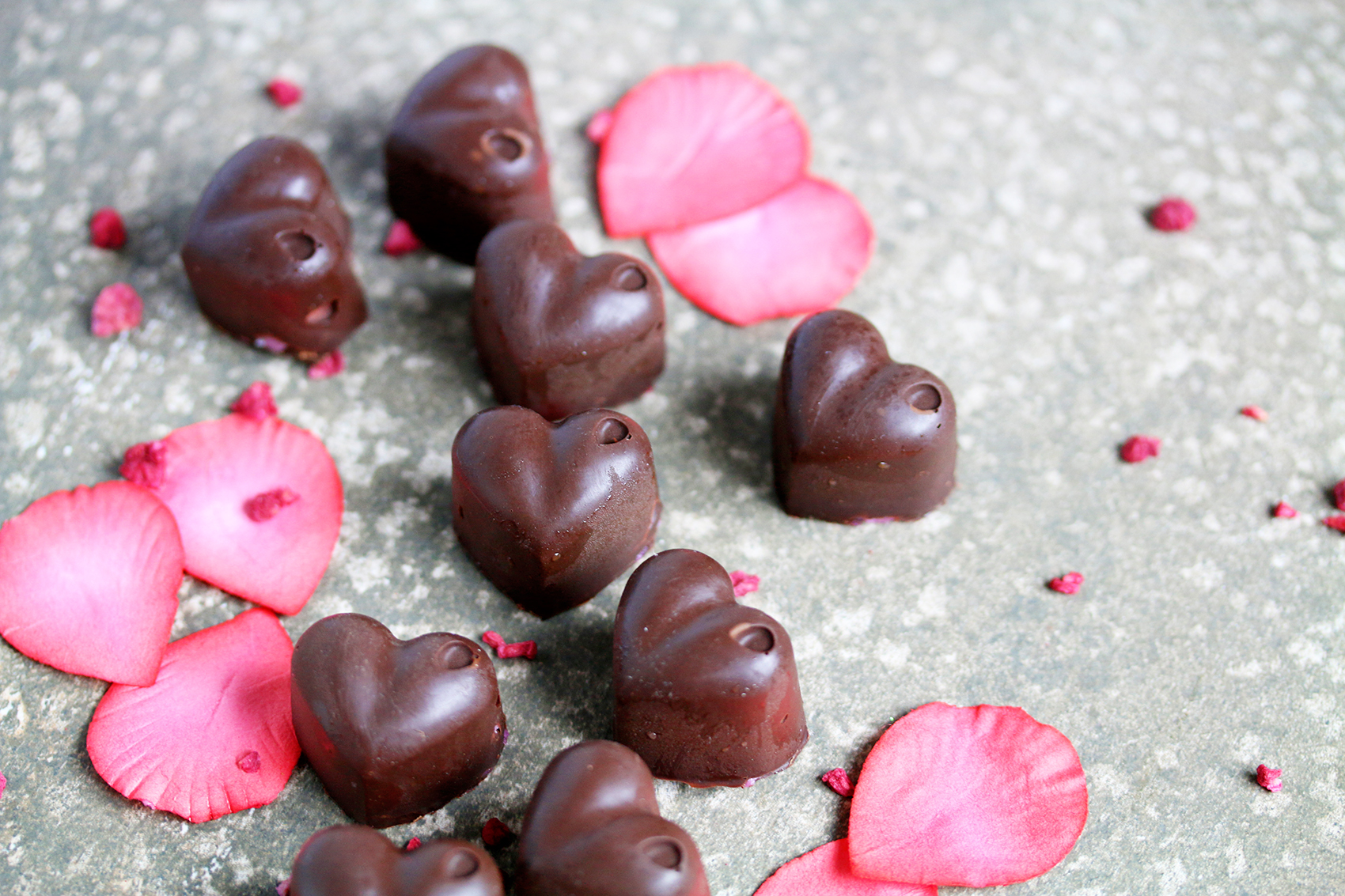 Raspberry Chocolate Hearts
2017-02-10 06:55:23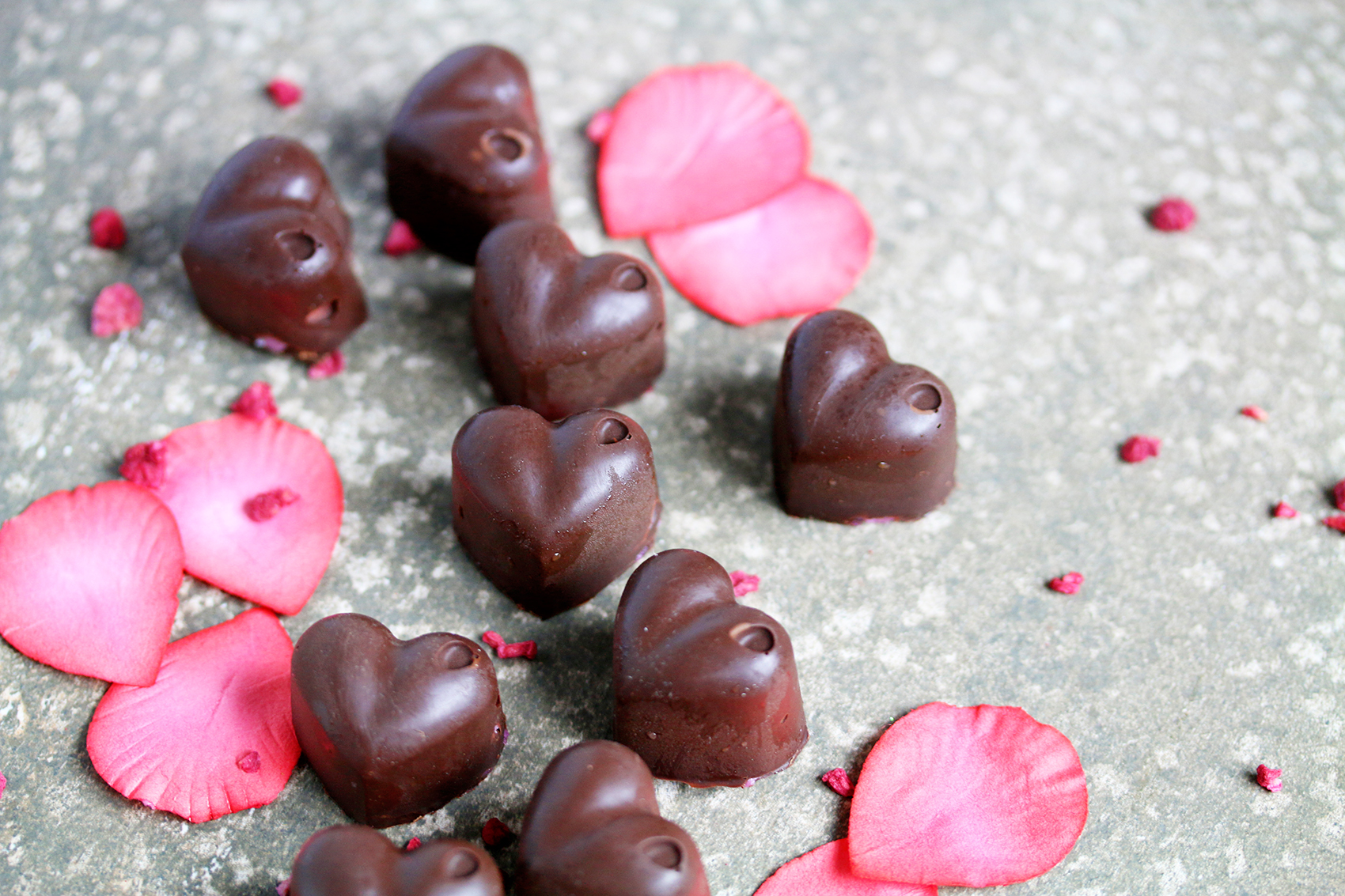 Serves 15
For the raspberry filling
75g cashews, preferably soaked for 4 hours, then drained and rinsed
80g frozen thawed raspberries
1.5 tbsp coconut butter or creamed coconut, melted
2 tbsp maple syrup or sweetener of choice
For the chocolate
200g Love Cocoa 70% dark chocolate
Instructions
Add all the filling ingredients to a food processor or high powered blender and blend until smooth.
Spread the melted chocolate at the base and along the side of your mould*
Place in the freezer for 15 minutes.
Take out and fill 3/4 way up with the raspberry filling. Place back in the freezer and freeze for another 30 minutes.
Take out again and top with the remaining melted chocolate. Pop back in the freezer just until the chocolate has set.
Enjoy!
* Tip - place the mould in the freezer for 30 minutes before to make it easier to spread the chocolate along the sides.
Notes
Best stored in the freezer - take out 15 minutes before serving
UK Health Blog - Nadia's Healthy Kitchen https://nadiashealthykitchen.com/
This post was commissioned by Love Cocoa; however all opinions are my own.
Share This Post