Pumpkin Chocolate Fudge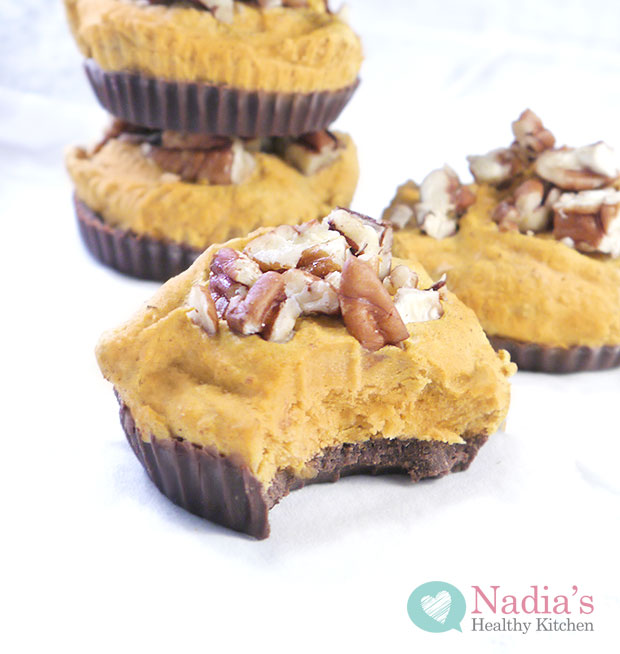 When I hear the word 'fudge', I immediately think of melt-in-the-mouth sweet, indulgent delights, but at the same time I think 'sugar+fat' because in essence that's really all it is!
This Pumpkin Chocolate Fudge recipe is slightly different. For starters it doesn't contain any refined sugars, it's dairy free and vegan but still has that fudgy texture when you bite into it. This fudge recipe is also gluten free and high in protein.
Pumpkin puree is not the easiest ingredient to get hold of if, like me, you live in the UK. Although it's much easier to find now compared to this time last year. I was able to find it in some Tesco branches and is available to order from Tesco online. At one point, it was being sold at Aldi, but I haven't been able to find it there recently. You can also get it in places like Selfridges and Harvey Nichols, although they tend to be a little more pricy there.
A tin of Libbys 100% natural pumpkin puree costs £2 from Tesco online and you can get it slightly cheaper from amazon.co.uk if you buy a pack of 4.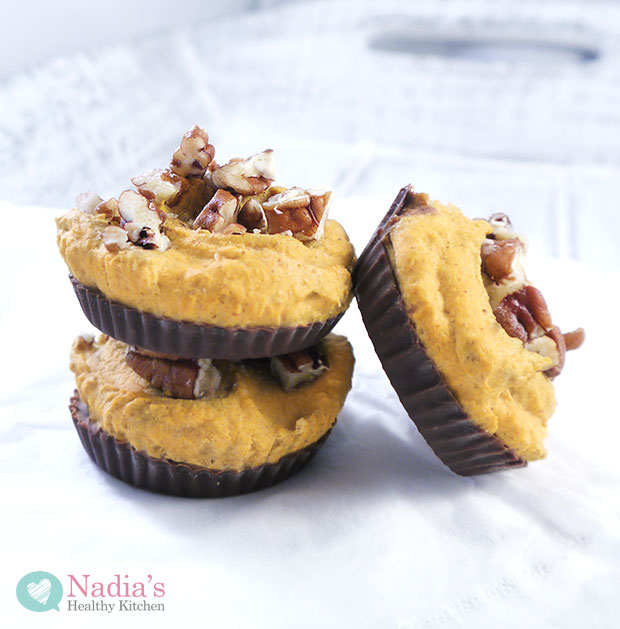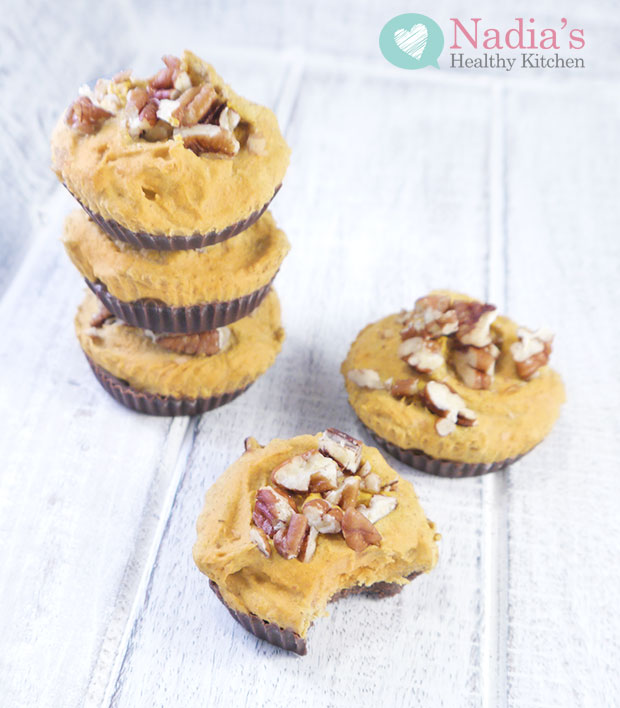 [recipe_box]
Pumpkin Chocolate Fudge
Makes: 10
Ingredients:
For the pumpkin filling:
½ cup pumpkin puree
1 heaping tbsp cashew butter (I used Meridian cashew butter that I got from Holland and Barrett)
2 tbsp coconut oil, melted
6 madjool dates
A few drops stevia (optional)
½ tsp cinnamon
2 tbsp almond milk (or any other milk you prefer)
1 scoop pea protein powder (I get mine from Myprotein.com)
For the chocolate base:
 2 tbsp cashew butter (you may use peanut butter although I found the flavor overpowered)
60g dark chocolate – I used 85% cocoa solids (make sure it's dairy free if you want this recipe to be vegan)
 Directions:
 Place the dates in a food processor and blend for a minute or two.
Add the pumpkin, cashew butter and coconut oil and continue blending.
Add the cinnamon almond milk, protein powder, and stevia drops (if using any) and blend until everything is well combined, so you're left with a smooth mixture.
In a small pan, place the cashew butter and chocolate and melt on a low heat whilst stirring continuously. This should only take a few seconds.
Pour the chocolate mixture equally in 10 small cupcake cases. Place in the freezer for about 15 minutes or until firm.
Take the cases out and start scooping the pumpkin mixture on top of the chocolate layer in each case. Smooth down using the back of a small spoon.
Top with some chopped pecans, or any other nut you prefer.
[/recipe_box]
Nutritional information: (estimated per fudge piece)
Calories: 129
Protein: 3.6
Carbs: 14.3g
Fat: 7g
Fiber: 1.6g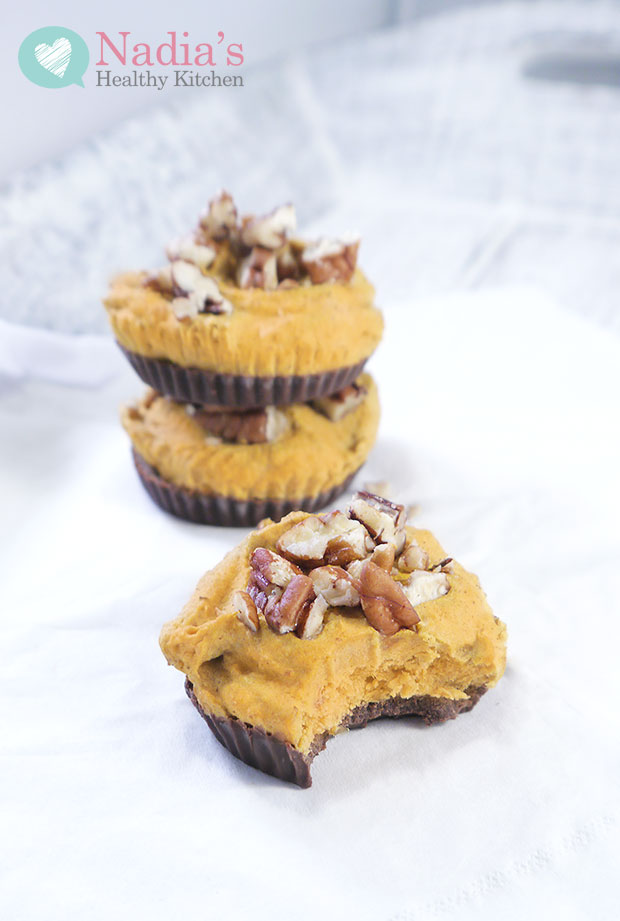 Share This Post