Protein Chocolate Muffins

Chocolate muffins that are high in protein and low in calories? Yes please!
These protein chocolate muffins are only 159 calories – around half the calories of that in the average chocolate muffin. So you can enjoy a delicious chocolate treat without feeling any of the guilt!
I've made chocolate muffins similar to these ones before but without protein. I haven't been using protein much the last couple of months since I haven't been working out much (which I really miss!). Usually, if I haven't been to the gym, I don't feel the need to add extra protein into my diet. And if you don't exercise much and/or eat meat, eggs, beans…etc regularly then you probably don't need any either.
I find baking is a brilliant and fun way to add in some extra protein, it works especially well in cakes and muffins. Protein adds sweetness and flavour while reducing carbs and sugar content.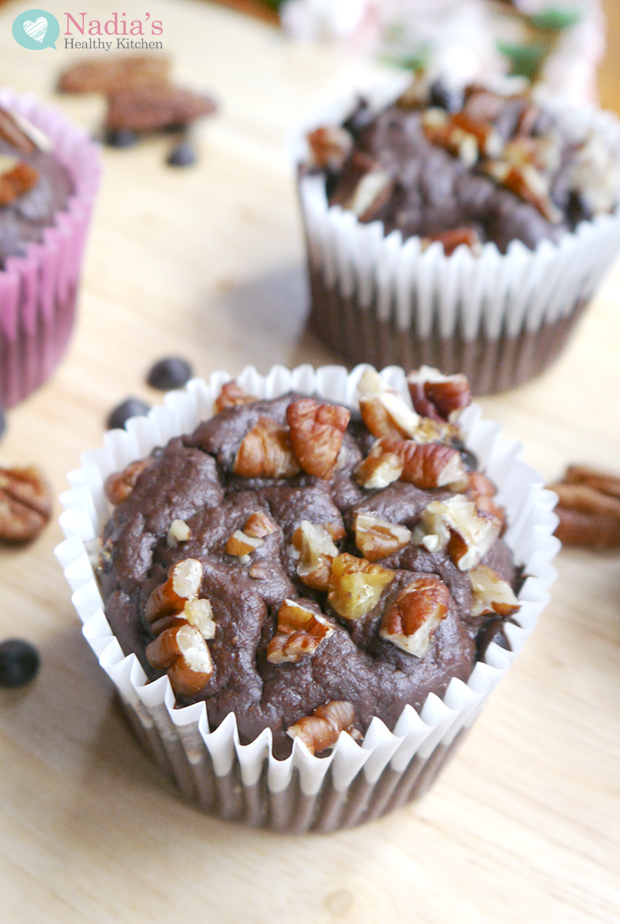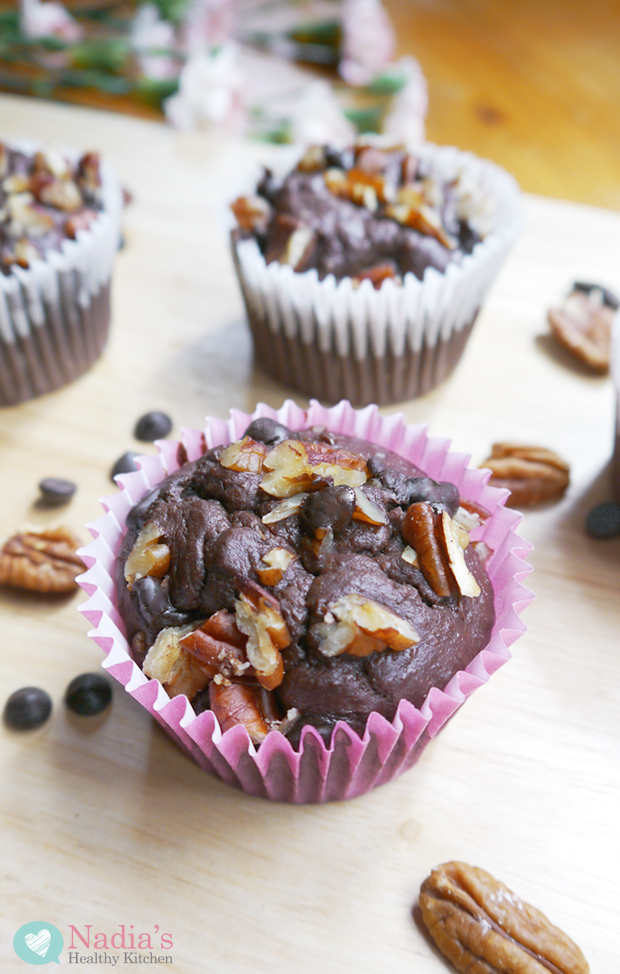 [recipe_box]
Protein Chocolate Muffins
Makes: 12 muffins
Dry ingredients:
Wet ingredients:
1 cup tofu
½ cup milk (I used unsweetened almond milk but any will work)
2 eggs
¼ cup apple sauce
¼ cup coconut oil, melted
15 drops stevia (This is the one I like)
1/4 cup chocolate chips (optional, but highly recommended ;))
Directions:
Preheat your oven to 180*C/160*C (fan assisted)/350*F
Line a 12 cup muffin tin with muffin cases
In a large bowl, mix the flour, salt, protein, xylitol, baking powder and coffee then sift in the cocoa powder
Add the tofu to a food processor along with the milk, applesauce, melted coconut oil and stevia. Give the mixture a quick whiz then add the eggs one at a time. Blend until smooth.
Mix in the chocolate chips
Pour the wet mixture into the bowl of dry mixture and combine
Drop equal amounts of the batter into each muffin case, top with chopped nuts and a few more chocolate chips
Bake for 15 minutes
[/recipe_box]
Nutritional information (per muffin with chocolate chips):
Calories: 159
Protein: 6.8
Fat: 8.4
Carbs: 18
Nutritional information (per muffin without chocolate chips):
Calories: 130
Protein: 5.8
Fat: 6.2
Carbs: 12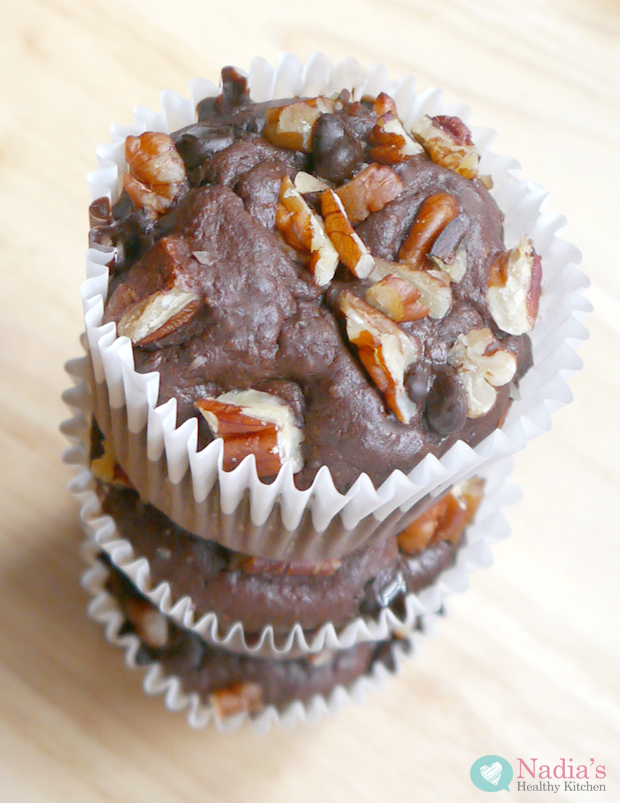 Share This Post