Protein Banana Bread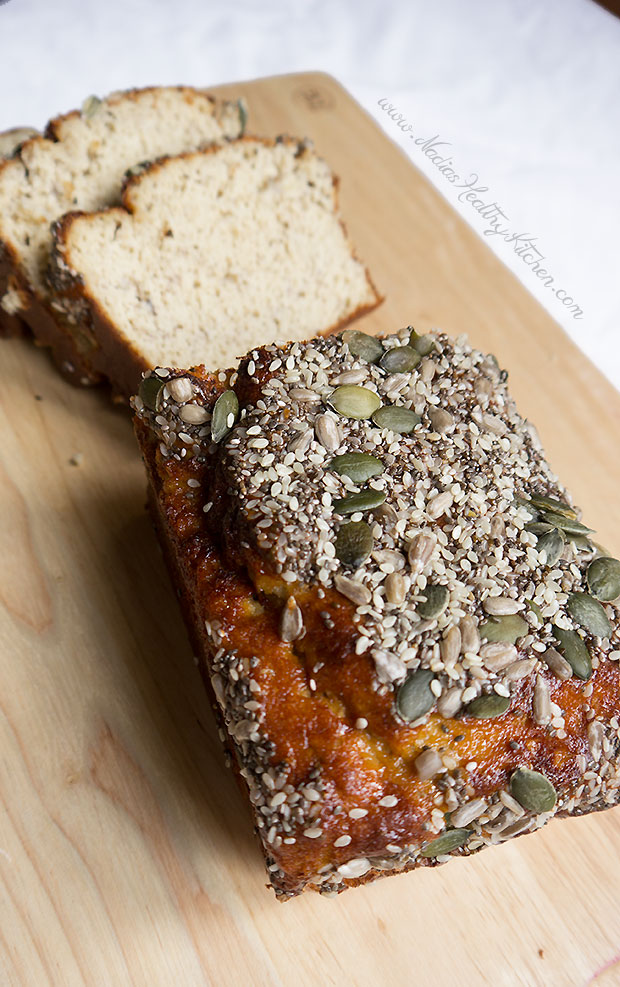 If you follow me on Instagram or Facebook you'll probably know that I've started following the IIFYM (if it fits your macros) diet. I've done a whole week now and I'm still struggling! It's not that it's restrictive, but very time consuming. I seem to be spending way too long working out what I can and can't fit into my daily allowances. Weighing everything and calculating how much fat, carbs and protein in everything I eat is hard! To make it even more of a challenge for myself, I got my husband on it as well…so I'm having to calculate his macros as well!
It's also putting me off cooking/baking as I'm sticking to very simple foods (protein, veg, fruit and healthy fats).
It's definitely not something I want to do long term but I wanted to give it a go. I feel less bloated which is a bonus but I want to see if it actually works and if we do lose some weight.
So I've been looking at a lot of high protein, low carb recipes and I came up with this protein banana bread.
Using whey protein as the main protein source and instead of using a high-carb flour, I went for a mixture of ground almonds and quinoa flour – both high in protein.
This protein banana bread is gluten-free and has no added sugar.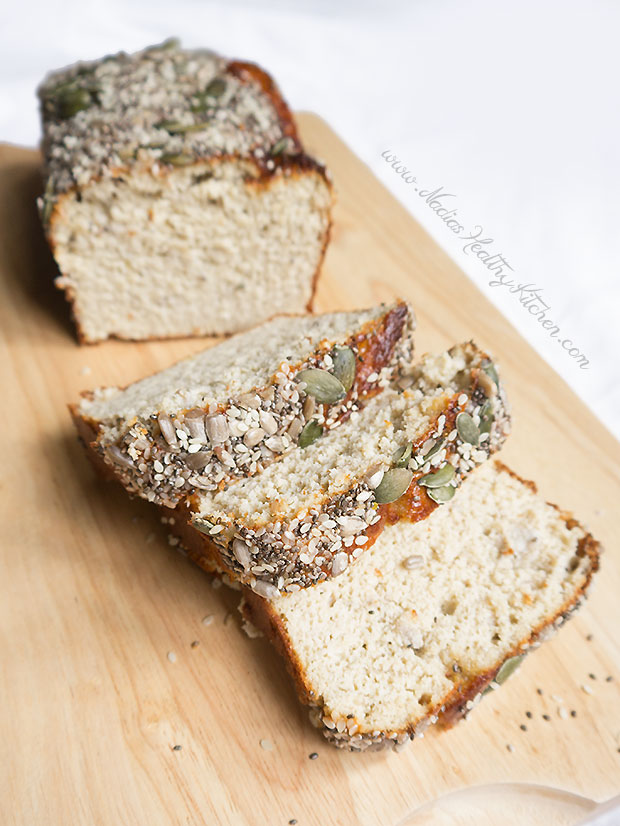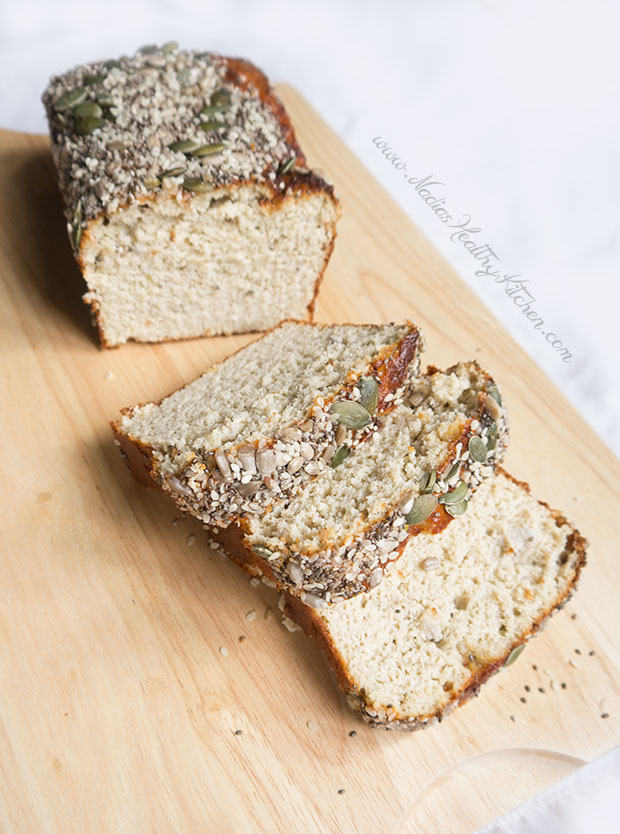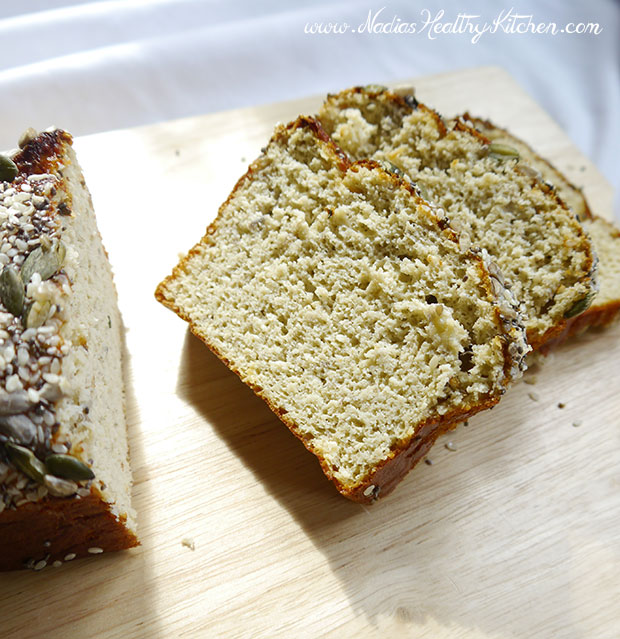 [recipe_box]
Protein Banana Bread
Makes: 14-16 slices
Dry Ingredients:
1.5 cups ground almonds (almond flour)
¼ cup quinoa flour*
4 scoops whey vanilla protein (I use Impact Whey Protein from Myprotein)
1 tsp baking powder
¼ tsp baking soda
½ tsp salt
¼ cup seeds for topping (I used pumpkin, sesame and chia seeds)
Wet ingredients:
2/3 cup low fat yogurt
1/3 cup apple sauce
4 eggs
2 ripe bananas (the riper the better!)
Directions:
Preheat your oven to 300*F/150*C
In a large bowl, mix all the dry ingredients apart from the seeds.
Mash the bananas well using a fork then add to a separate bowl.
Mix in the eggs, yogurt and apple sauce.
Pour the wet ingredients into the bowl of dry ingredients. Mix well using a wooden spoon.
Transfer the batter into a bread tin lined with parchment paper. Sprinkle the seeds evenly on top.
Bake for 45-50 minutes.
[/recipe_box]
*You can try using oat flour instead of quinoa flour as the latter may be more difficult to get hold of. If you live in the UK, you can get quinoa flour from Holland and Barrett. I haven't tried using oat flour but it should also work, bearing in mind that it will increase the carb content of the bread.
Nutritional information (estimate based on 16 slices):
Calories: 131
Protein: 9.4
Carbs: 9.3
Fats: 7.1
Fiber: 2.4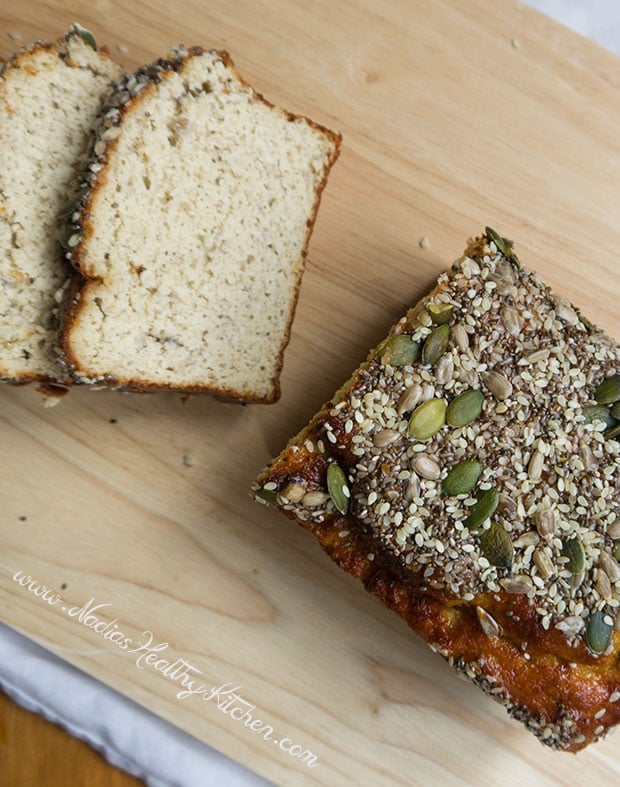 Share This Post