Orange Cranberry Overnight Oats
You probably all know by now that I'm a massive fan of overnight oats (also known as Bircher Muesli) because of how convenient and easy it is to make. Also because it tastes amazing…if you use the right flavour combination!
Usually when I make overnight oats I use good old plain oats. Recently I've been using oat flour to make my oatmeal/porridge and love the texture it gives, so for this orange cranberry overnight oats recipe I decided to give oat flour a try.
Using oat flour instead of oats gives a more smooth, thick and creamy texture, kind of like when making semolina porridge. As always, you can make your own oat flour by blending plain oats into a fine flour in a powerful blender or a food processor.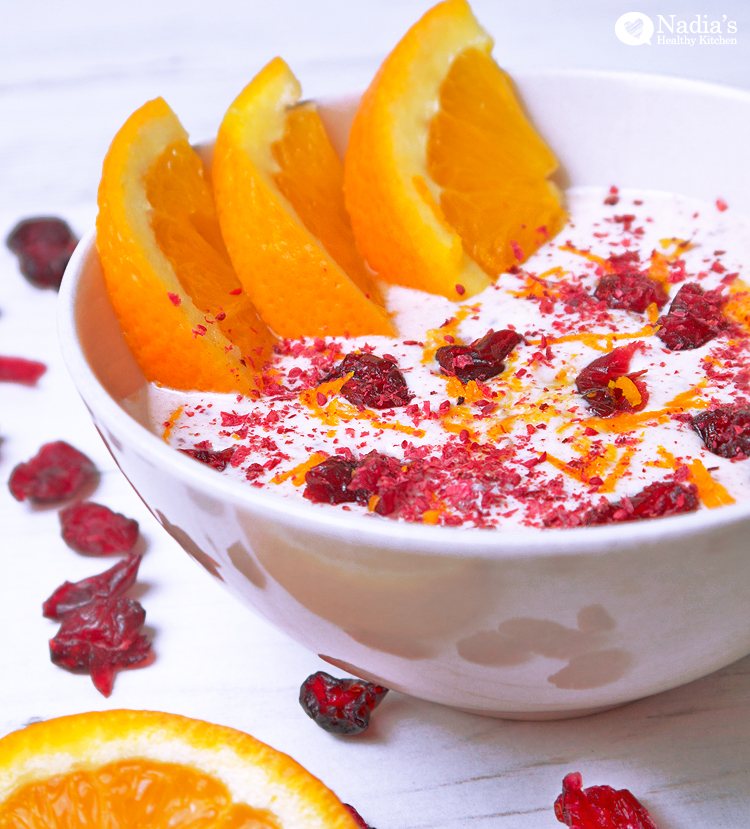 I recently discovered a new health/food brand that I'm absolutely loving at the moment. I came across Arctic Power Berries a few weeks ago and loved the idea of their products. They provide berry powders that you can add to your breakfast, drinks, desserts and baking as an easy way to add loads of extra antioxidants and nutrients into your daily diet. They have 3 products which are:
1. Blueberry powder
2. Cranberry powder
3. Sea Buckthorn powder
Each one of their 50g bags of berry powder contain 500 grams of berry goodness and each teaspoon is equal to a handful of fresh berries. They're also organic, raw (air-dried at a low temperature to preserve nutrients) and suitable for vegans. So basically anyone and everyone can enjoy their awesome berry powders!
To make my orange cranberry overnight oats extra tasty (and pretty!) I added in 1 tsp of arctic power berry cranberry powder. Sprinkling some of this vibrant red fairy dust would make any dish look pretty! And of course at the same time it's bumping up the nutritional value. Cranberries are high in vitamin C, vitamin E and vitamin K and have amazing anti-inflammatory properties – something we could all use a little extra of in our diets!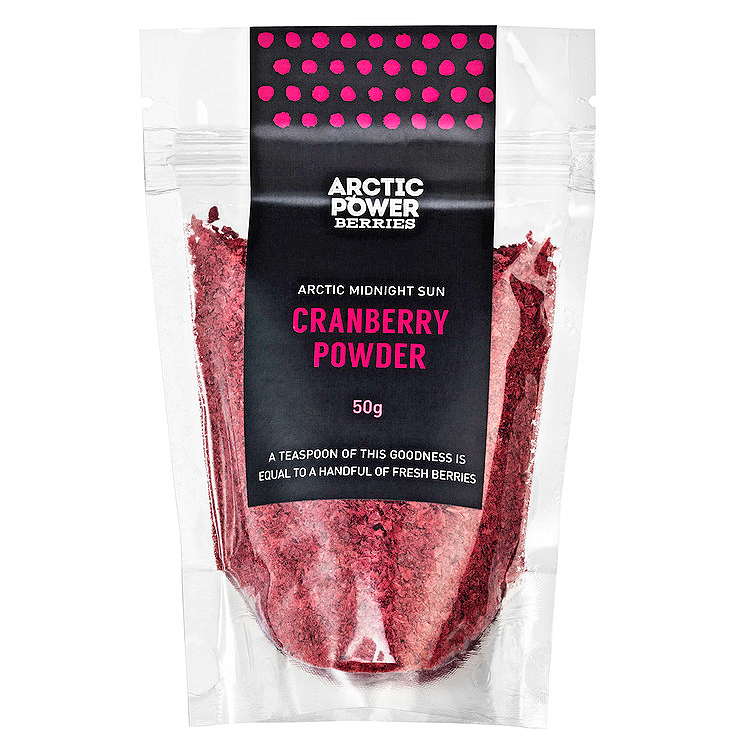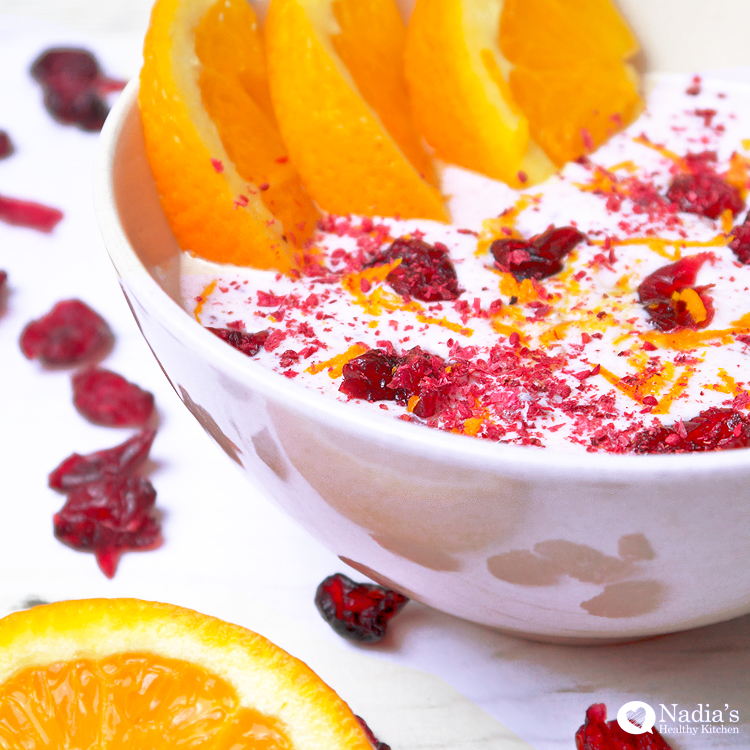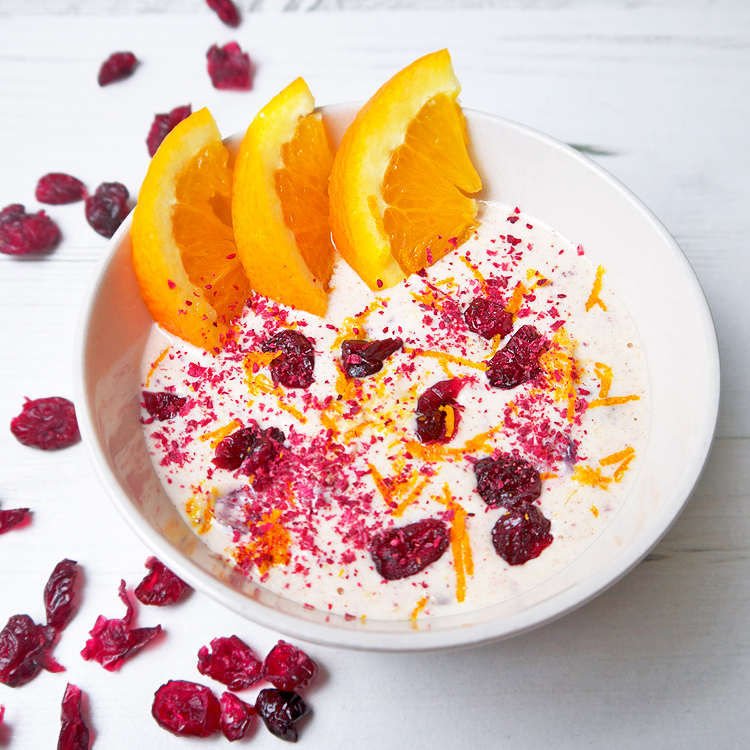 Orange Cranberry Overnight Oats
2015-03-30 08:33:12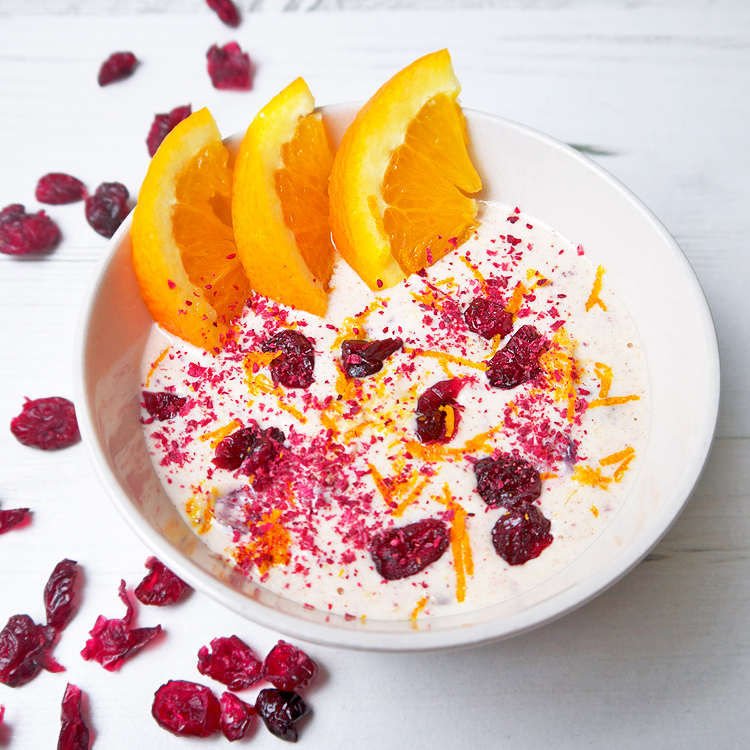 Serves 1
Ingredients
1/3 cup oat flour
1/3 cup orange juice (freshly squeezed is best)
1/3 cup yogurt (dairy or non-dairy)
1 tsp orange zest
1 tbsp maple syrup
1 tbsp dried cranberries
Instructions
All you have to do is mix everything together in a container or a mason jar. Leave to chill overnight or at least 4 hours. Enjoy!
This recipe can easily be made
Dairy free & vegan - use non-dairy yogurt or milk. If you use milk the result won't be as creamy)
Gluten free - just make sure you use gluten free oats.
UK Health Blog - Nadia's Healthy Kitchen https://nadiashealthykitchen.com/
Share This Post