Nutella Overnight Oats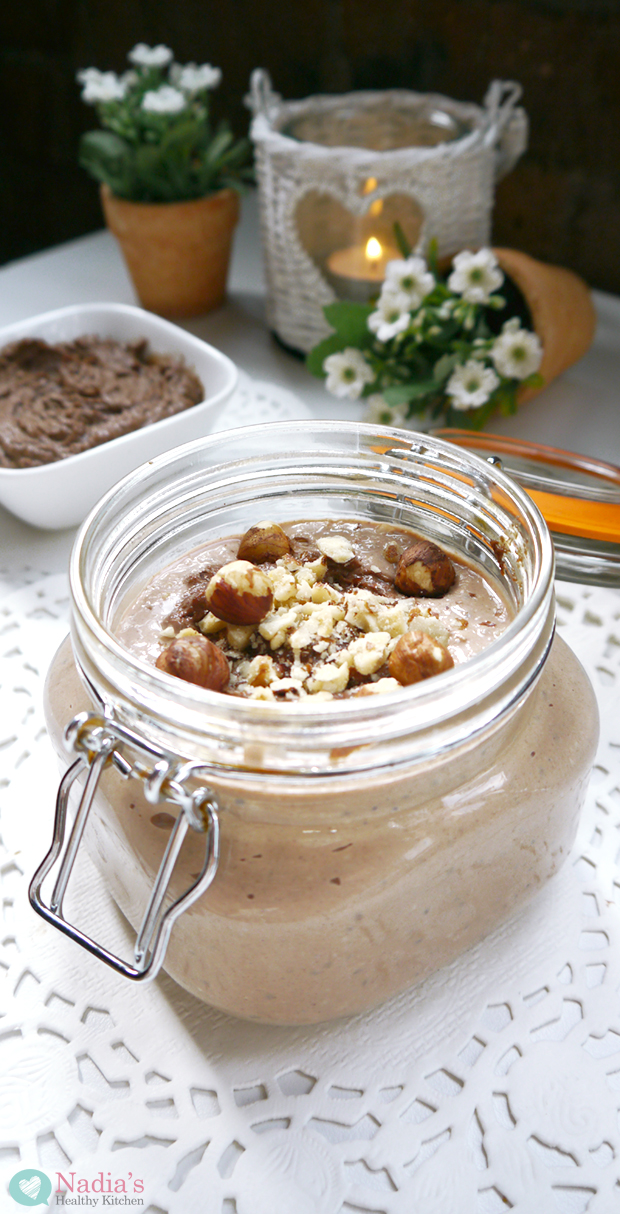 It's no secret that I'm a massive fan of overnight oats. It's just so convenient, tasty and filling. Whenever someone says to me "I don't have time for breakfast" or "I'm too rushed to make a healthy breakfast" I always advise them to make overnight oats.
Oats is a great source of slow releasing energy that will help keep you feeling fuller for longer. It has a low glycaemic index (GI) which means it takes longer for your digestive system to break it down thus releasing energy (glucose) into your blood stream slowly. Refined breakfast items like white bread, sugary cereals and pastries will lead to a sharp spike in your blood glucose only for it to plummet after an hour or so.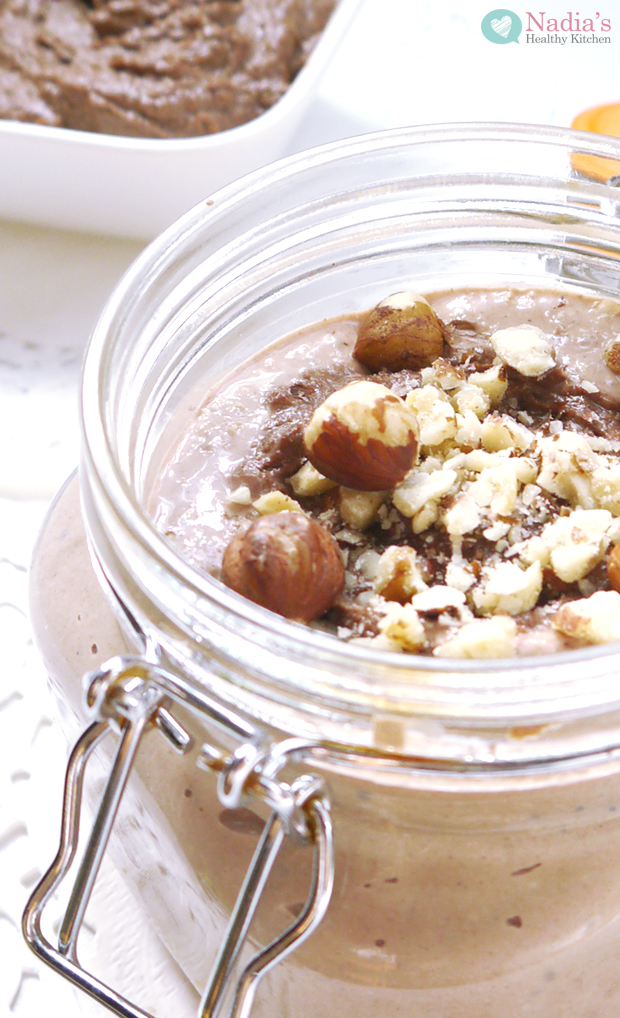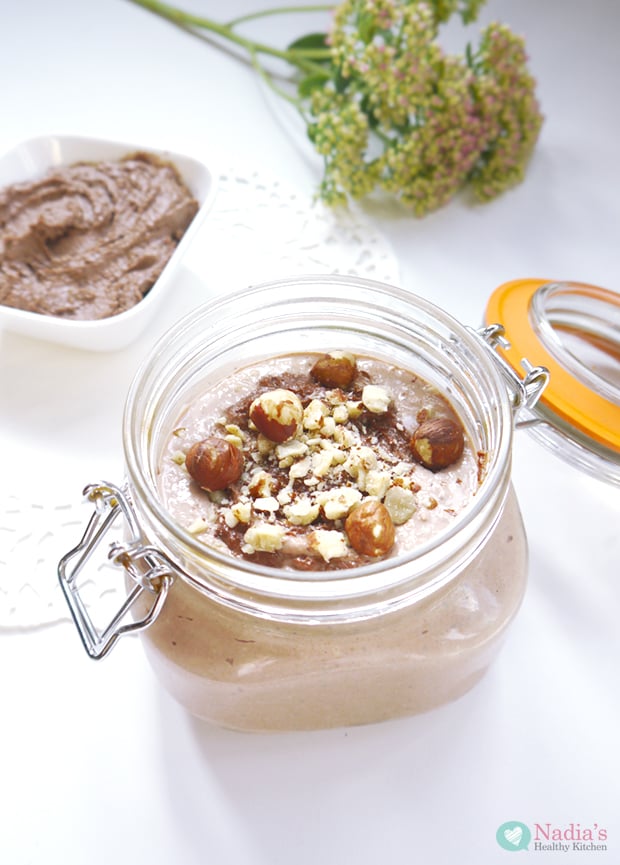 [recipe_box]
Nutella Overnight Oats
Serves: 1
Ingredients:
Directions:
Mix together the oats, cocoa and chia seeds then add in the rest of the ingredients. Store in an air tight container/jar and leave in the fridge to chill overnight.
[/recipe_box]
You can always make this recipe gluten free by using gluten free oats. You can get them from most supermarkets and health shops. I buy mine from Holland and Barrett.=
Instead of using plain rolled oats, I sometimes prefer to use oat flour for a smoother bowl of overnight oats. If you can't get your hands on oat flour, just do what I do and blend your oats in a food processor until you have a fine, flour consistency.
To make this nutella overnight oats recipe, you can use shop bought nutella if you wish, or you can make a healthy homemade nutella that is so much better for you and not at all difficult to make. It's also dairy free and has fewer calories compared to the 'real' thing.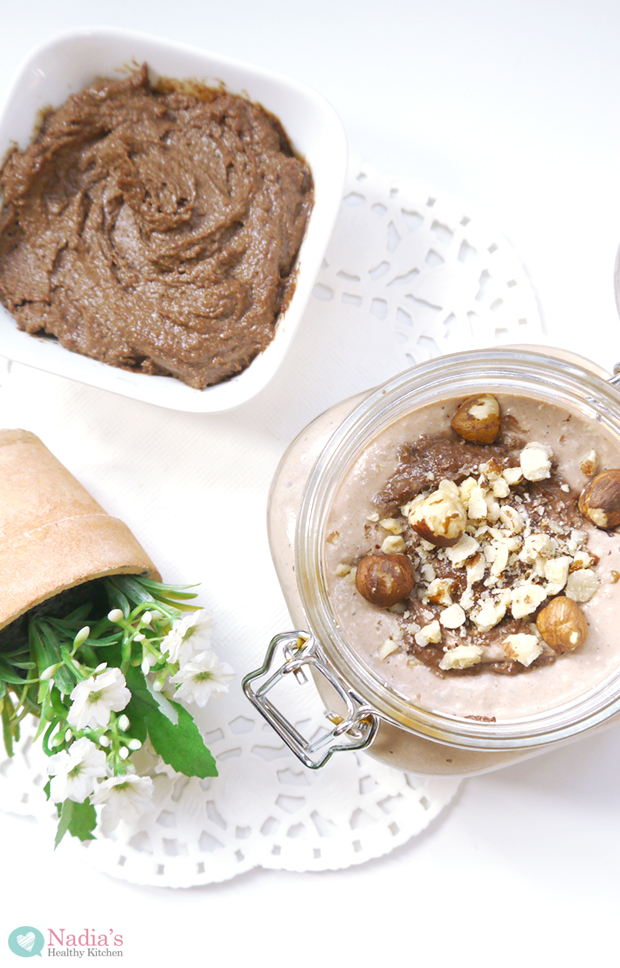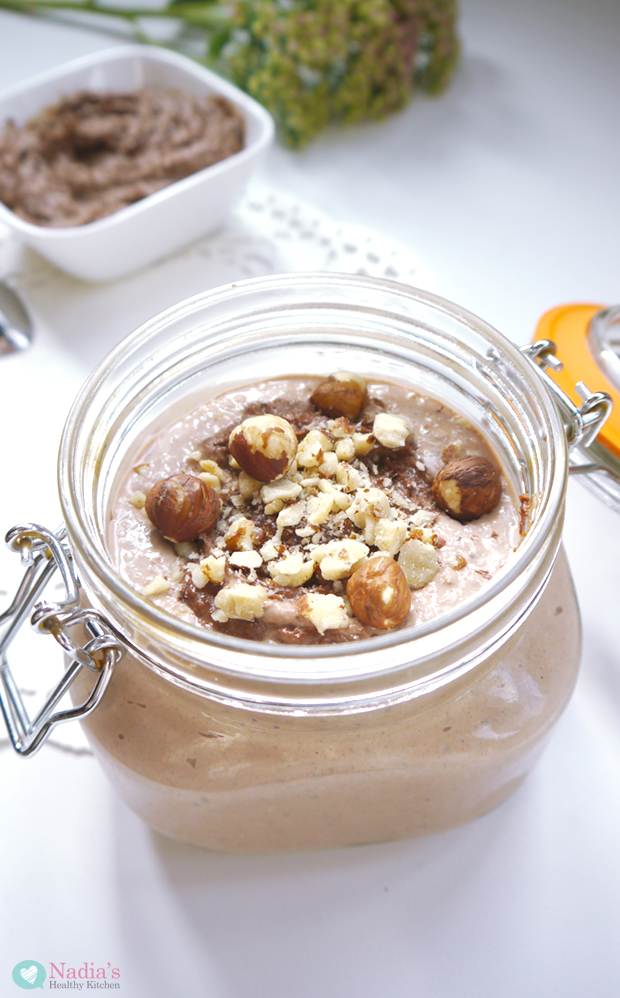 Here's some of my other overnight oat recipes: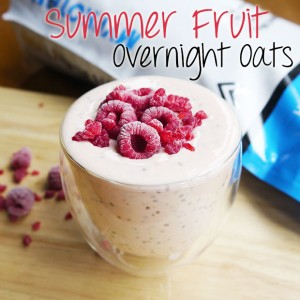 Share This Post