Nut, Seed and Date Bars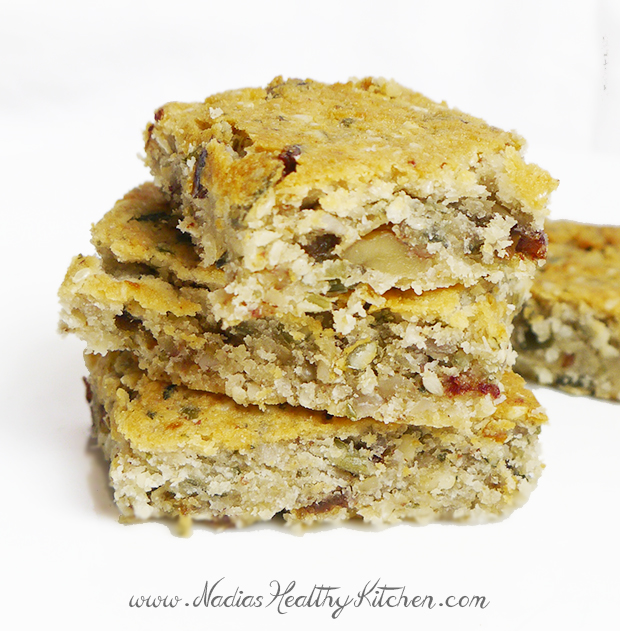 Ground almonds (or almond flour) is becoming one of my favourite ingredients to bake with these days! It's a little more expensive than using say oat flour, spelt flour…etc, but it adds a really nice flavour as well as texture! It's also gluten free, low carb and high in protein. Bonus!
These bars are basically a combinations of nuts and seeds that I had available in my kitchen. I just threw in a whole lot of plant goodness into the food processor, gave it a little whizz and then baked! The whole house was filled with a sweet aroma of coconut and nuts! The softness of the ground almond base when you bite into it, the crunchiness of the nuts and seeds and the chewiness of the dates give these bars the perfect texture!
These bars are dairy free, gluten free, egg free and vegan! They're also very low in sugar (I only used 1 tbsp of rice syrup) and full of nutrition.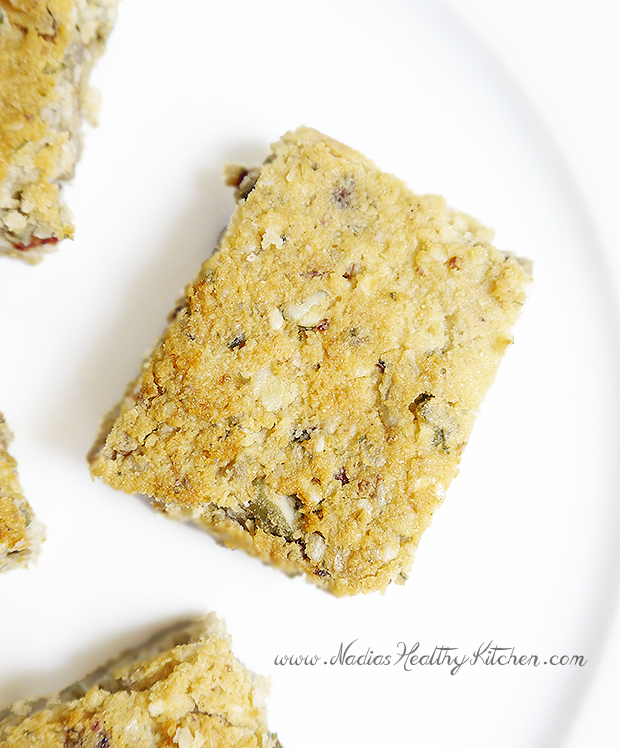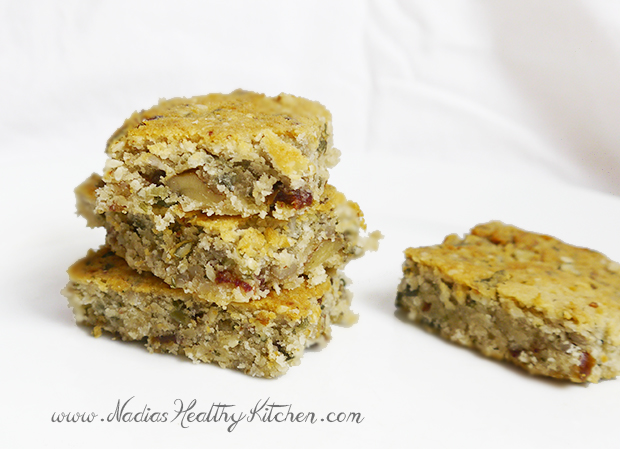 [recipe_box]
Nut, Seed and Date bars
Makes: 16 bars
Dry ingredients:
1 cup almond flour (ground almonds)
½ cup coconut flakes
¼ cup walnuts
¼ cup sesame seeds
¼ cup dates, finely chopped
¼ cup sunflower seeds
¼ cup pumpkin seeds
1 tbsp xylitol (or any other sweetener)
¼ tsp salt
Wet ingredients:
2 tbsp coconut oil
1 tbsp apple sauce
1 tbsp rice syrup
2 tbsp milk (I used unsweetened almond milk)
Directions:
Preheat your oven to 350*F (170*C)
Mix in all the dry ingredients in a large bowl
Transfer the dry mixture into the food processor then add the wet ingredients and blend until you have a dough that holds together.
Transfer onto an 8″ square tin lined with parchment paper. Press the dough down with a wet spoon (or just use your fingers!)
Bake for 25 minutes or until the top is golden brown
[/recipe_box]
Since there are no eggs in this bake, you can even turn them into raw bars, balls, squares…or whatever shape you like! They taste good either way 🙂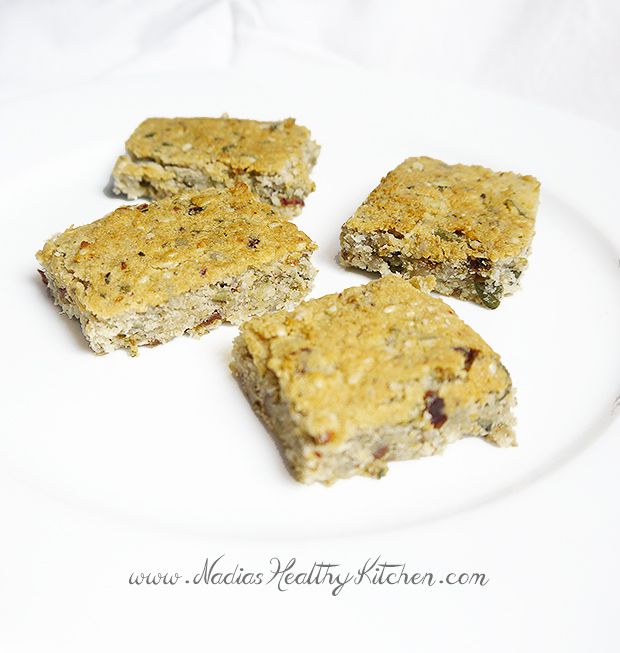 Nutritional information: (for 16 bars)
Calories: 116
Protein: 3g
Fat: 9.6g
Crabs: 6.3g
Iron: 8%
Calcium: 4%
Share This Post