Mozzarella and Tomato Salad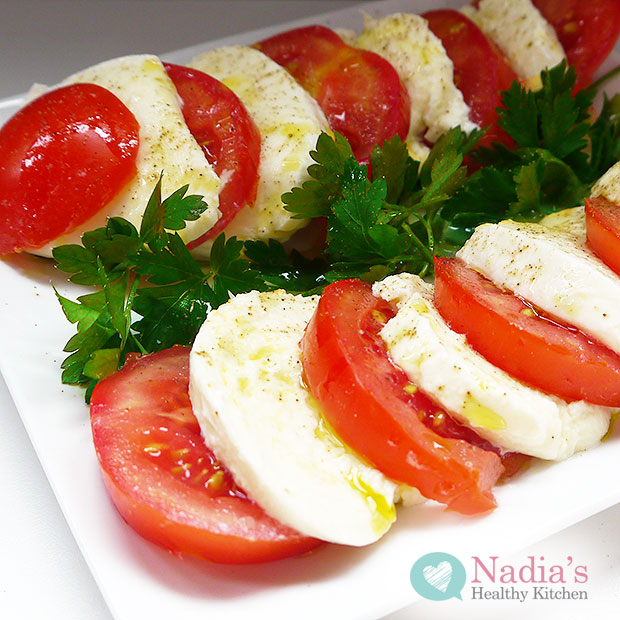 Most salads are easy to make; you just chop up a few ingredients, toss them all together and you're done! But it really does not get easier than this Mozzarella and Tomato salad. All you need is four ingredients!
I love this recipe because it's quick and looks so beautiful and elegant on the table. Great as a side dish or starter if you're hosting a dinner party 😀
It takes minimal time and effort to prepare but always gives amazing results 🙂
[recipe_box]
Mozzarella and Tomato Salad
Ingredients:
2 125g mozzarella balls
2 large tomatoes
a drizzle of olive oil (1-2 tbsp)
salt and pepper
small bunch of parsley for decoration
Direction:
There isn't much to do in terms of preparation. I thinly slice the tomatoes and mozzarella (make sure they're about the same thickness). I then arrange the slices of mozzarella and tomato in two rows on a plate. Drizzle with olive oil, sprinkle with salt and pepper then decorate with the parsley leaves. But you can arrange it whichever way you want!
[/recipe_box]
Sometimes instead of adding olive oil, I like to drizzle with some homemade basil pesto. Basil goes so well with mozzarella and tomatoes 😀
Share This Post