Matcha Coconut Granola
Sundays are for relaxing and chilling with family. They're also for baking/food prepping for the week ahead. If you're trying to eat healthier, organisation and food preparation is key! There is nothing worse than feeling hungry and realising there is nothing ready waiting for you in the fridge or cupboard and you now have to think of something to prepare or resort to buying something unhealthy.
Breakfast seems to be the meal that people struggle with the most. If you're short on time in the morning, baking a big batch of granola is a great way to ensure you always have something healthy to grab when you're in a hurry. Get a bowl, add some granola, pour some milk and you're basically good to go!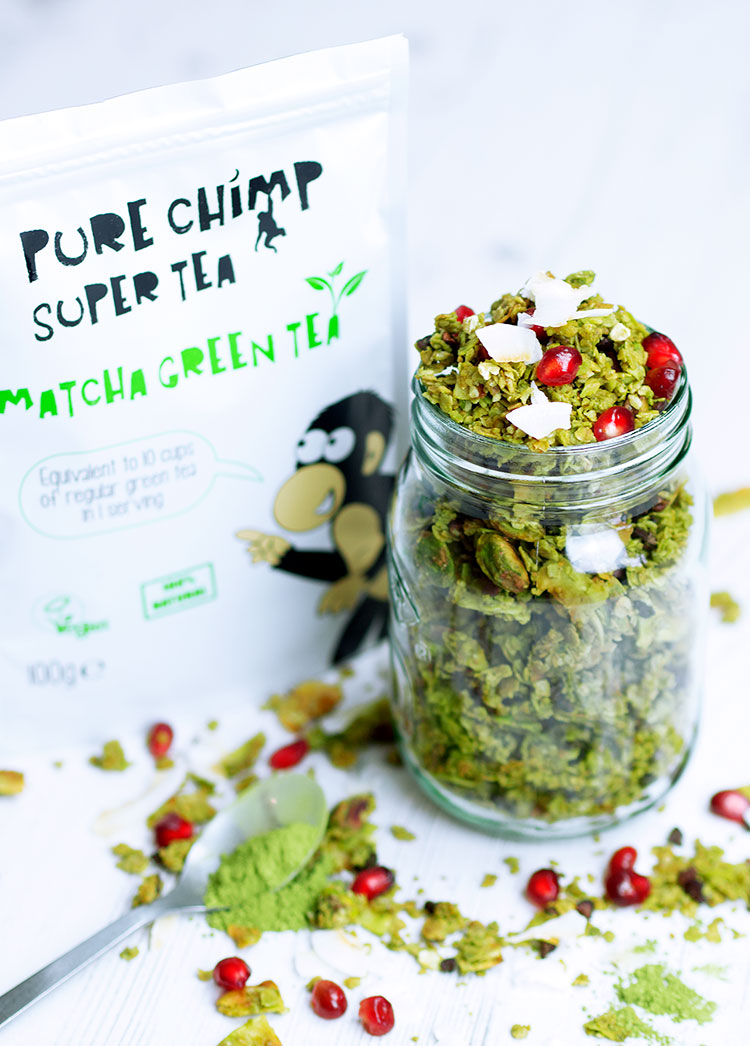 Granola is also a great snack to take with you on the go. Put a couple of handfuls in a sealable bag or a small container, pop it in your bag and you have a healthy on-the-go snack whenever you're feeling peckish.
I love using matcha powder in breakfast recipes. It's always a good idea to get as many antioxidants into your body as early on as possible! It's also a good source of caffeine if you're someone who needs an energy boost in the morning.
This matcha coconut granola recipe is:
Vegan
Gluten-free
High in good fats
High in antioxidants
High in fibre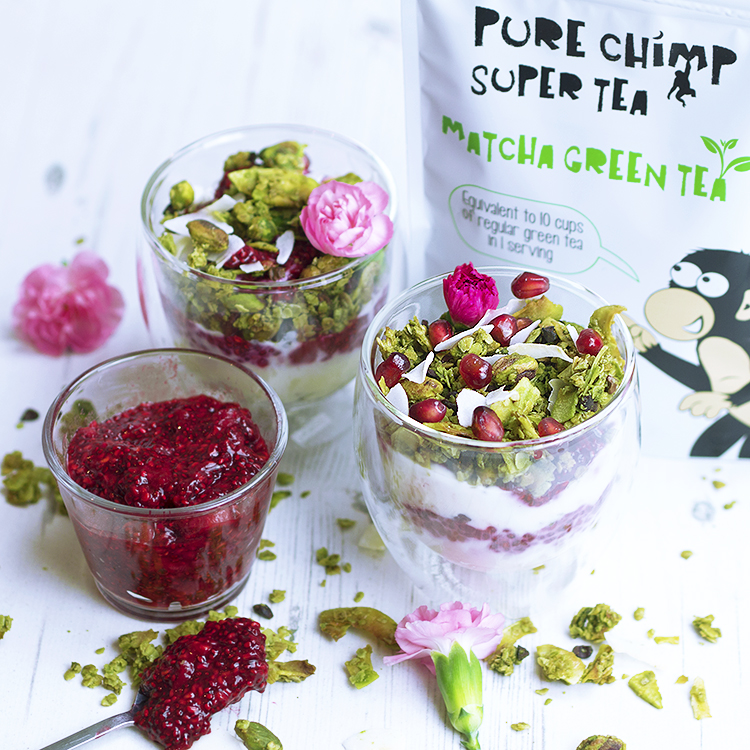 Matcha Coconut Granola
2016-09-11 10:11:10
Ingredients
1 cup (95g) oats - use gluten-free if you have an allergy/intolerance
1/4 cup (35g) pistachios
1/2 cup (28g) coconut flakes
2 tbsp cacao nibs
1 tsp matcha green tea powder
1/4 tsp salt
1/4 cup (4tbsp) maple syrup
1/4 cup (4tbsp) coconut oil, melted
Instructions
WATCH THE VIDEO ABOVE FOR INSTRUCTIONS
Nadia's Healthy Kitchen https://nadiashealthykitchen.com/
If you liked this matcha coconut granola recipe, you may also like these granola recipes: