Green Lentil Potato Salad
Happy New Year 😀
Hope you all had a lovely Christmas and New Year's.
It's the time of year again when everyone wants to lose weight after a few weeks of overindulging on Christmas dinners, festive treats and party food!
For me, this was the first year that I felt in control of what I ate. I didn't over do it and stopped when I knew I had enough. This time of year was always difficult for me as I didn't know when to stop eating and my digestive system and overall health suffered. My IBS hates heavy, sugary and fatty foods. I used to let my hair down and eat whatever I wanted, which usually meant lots of chocolate, mince pies and very little fruit or veg.
This year was different. I enjoyed food, drink and treats, but not to an excess. I finally learnt my lesson after years of, bloating, IBS flare-ups and night sweats.
It's also the first year I've been able to stick to my workout routine (even on Christmas day, New Year's eve AND New Year's day!). Over the last few months I've learned to enjoy exercise and now actually look forward to it! It's really helping with my fatigue and energy levels. I feel so much more tired on days when I don't exercise, which is motivating me to keep going!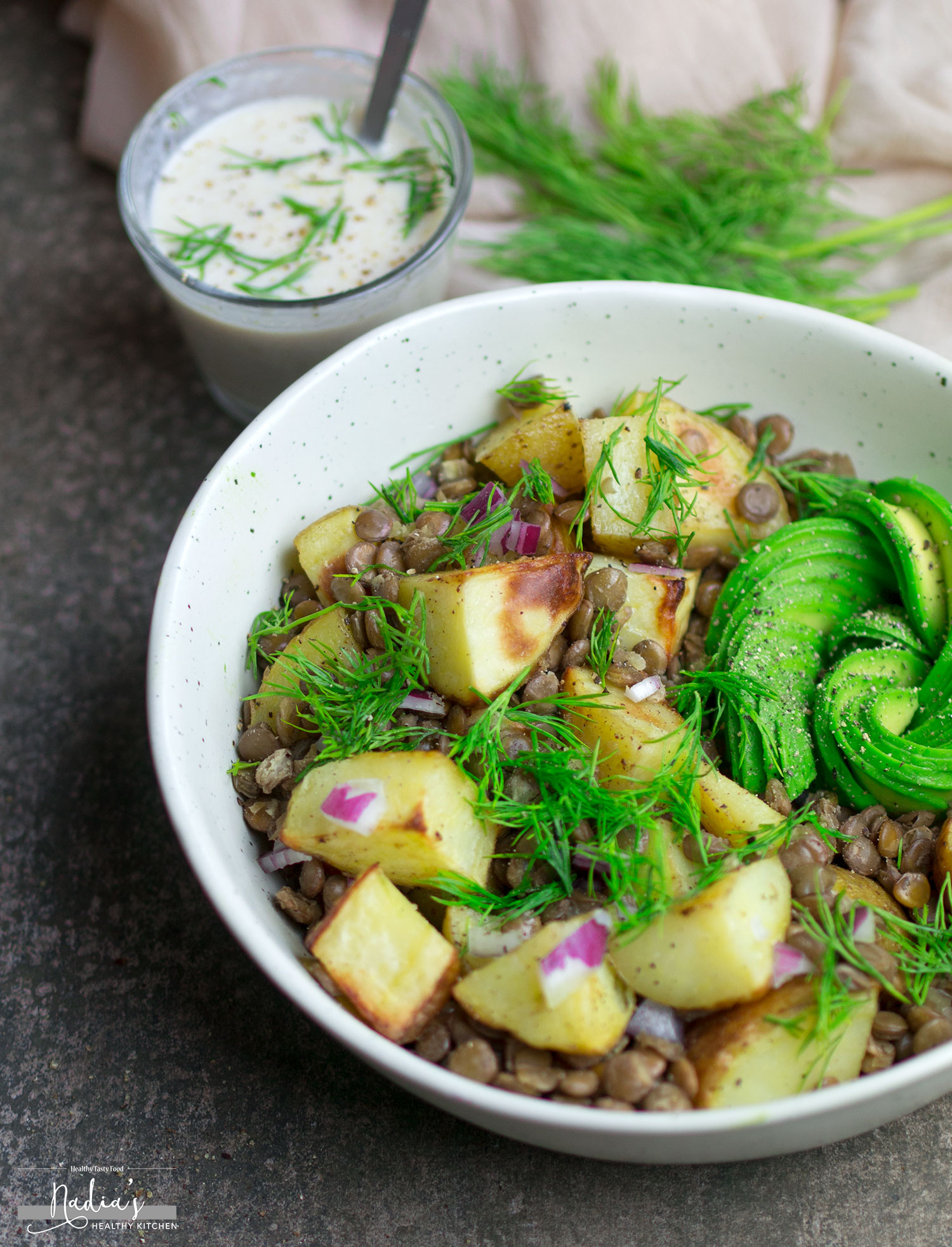 So many people hate January. Partly because the fun festivities are over and it's back to reality i.e. work, school and responsibilities! It's also the time when everyone seems to be on some sort of diet trying to lose those extra few pounds they put on during December. So much shame is felt in January.
It really upsets me when I hear people going on strict crash diets to lose weight asap because of all the guilt they feel for 'letting themselves go' and enjoying food and down time with their families. CRASH DIETS AREN'T THE ANSWER! No diet is! There is no need to cut out food groups or restrict calories. Just eat real, whole foods with lots of fruit, veggies, pulses, beans, nuts and wholegrains and cut out the junk (processed foods). And don't forget to move your body!
We make it so much harder for ourselves, but it's actually quite simple! For years I used to have that mindset that eating healthy is difficult and in order to lose weight I must follow some sort of diet with set rules because that's what all the magazines were telling me. Everyone was trying to sell me something to help me lose weight, but at the end of the day all they're trying to do is make money and they don't really care about you, your health or your waistline!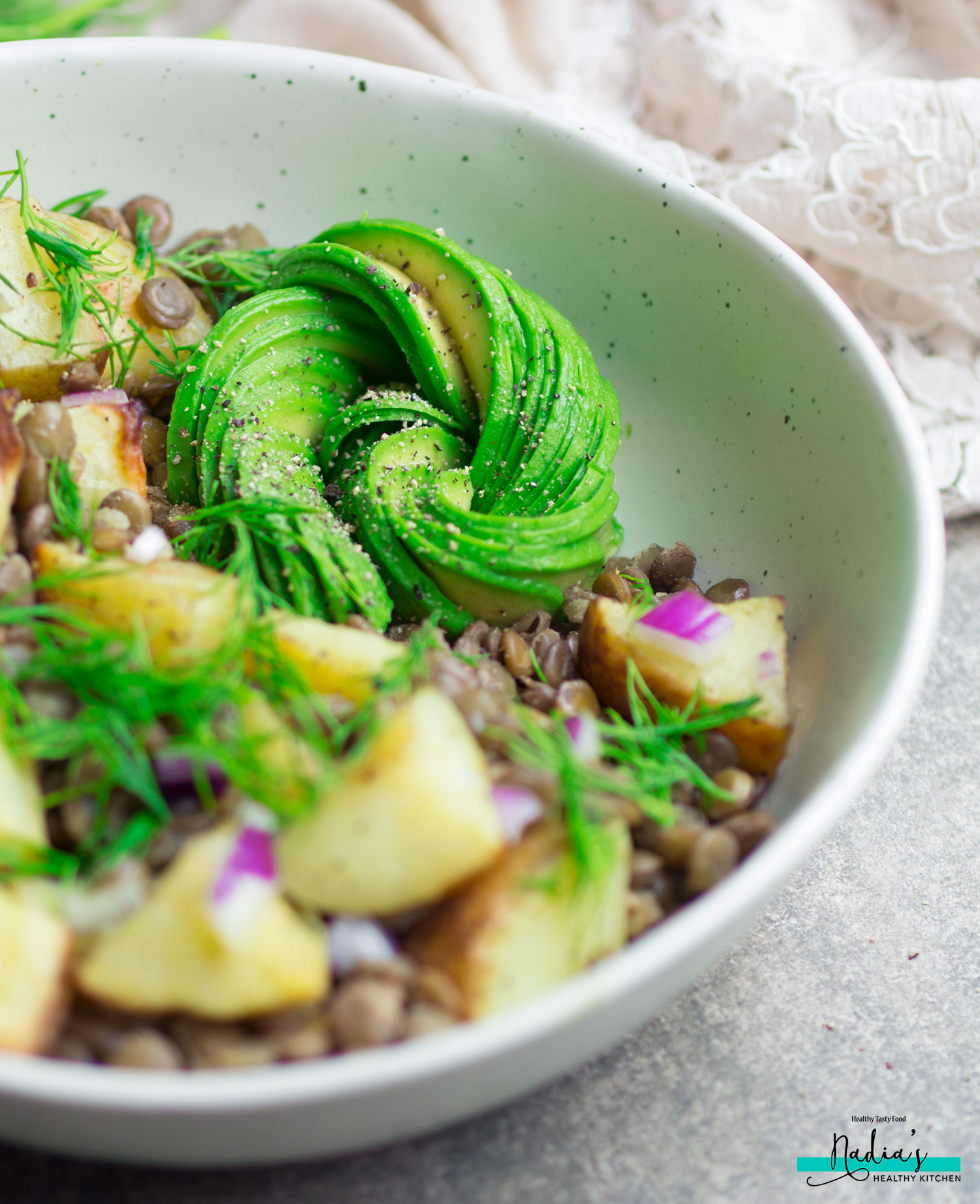 Here's a quick, simple and cheap recipe to start off the year right. You can make a big batch and enjoy it for lunch or dinner. You can then take leftovers to work the next day for an easy, compact lunch.
This green lentil potato salad has everything you need. All the macro nutrients are there – carbs from the potatoes, protein from the lentils and good fats from the avocado. And of course it's packed with vitamins, minerals and fibre. Delicious, filling and satisfying.

Green Lentil Potato Salad
2017-01-04 09:29:12
Serves 4
Ingredients
700g potatoes, peeled and sliced into chunks
1 cup (185g) dried green lentils
1 vegetable stock cube
2 cups (400ml) boiling water
1/2 red onion
1 bunch fresh dill
Olive oil
Salt & pepper to taste
Avocado to serve
For the dressing
4 tbsp soya or coconut yoghurt
2 tbsp tahini
1 tbsp lemon juice
1/2 tsp mustard
1/4 tsp garlic powder
1 small gherkin, finely chopped
Salt & pepper to taste
Instructions
Preheat your oven to 200*C (180*C fan assisted)/ 400*F
Arrange the potato chunks on a baking sheet covered with parchment paper. Sprinkle with salt, pepper and a drizzle of olive oil. Give everything a quick toss.
Roast in the oven until soft (about 30 minutes)
Dissolve the stock cub in 2 cups (400ml) of boiling water.
Add the lentils to a pan along with the stock. Bring to a boil, cover, then lower the heat and simmer for 20 minutes.
Once both the potatos and lentils are cooked. Mix together in a large bowl and top with the chopped onions, dill, and avocado. Add salt and pepper if needed.
Mix all the dressing ingredients. Drizzle on top of the salad.
Enjoy!
Nadia's Healthy Kitchen https://nadiashealthykitchen.com/