Homemade Chocolate Hobnobs (Vegan Gluten-free)
Hobnobs used to be my guilty pleasure along with chocolate digestive biscuits. I could easily eat half a pack in one sitting. Once I started there was no stopping until I felt sick!
I must admit that I haven't had a hobnob in years, but I still remember exactly how delicious they taste! So crunchy and sweet. Since chocolate makes any dessert taste better in my opinion, it's not a surprise that I like chocolate hobnobs even more. They're dangerously addictive!
I came across a picture of a hobnob while browsing on Instagram and it hit me that I've never tried to recreate them. Why has it taken me this long to realise this?! I just had to give them a go. I had to make them a couple of times and play around with the ingredients and quantities before I was happy with the end result. I was on a mission to create a healthier hobnob that had the right crunchiness and sweetness!
This version of homemade chocolate hobnobs is much healthier and they're really easy to make. They only call for 6 ingredients that are easy to get hold of at most supermarket.
These homemade chocolate hobnobs are:
Vegan
Gluten-free
Dairy-free
High in fibre
Made using only 6 ingredients
Crunchy
And delicious!
Not that just because this recipe is vegan and gluten-free doesn't mean you can go and eat the whole batch in one sitting. These biscuits still contain sugar (from the maple syrup), fats and calories, but if you're going to indulge in a sweet treat, it might as well be something delicious that's free from cholesterol and contains good ingredients like oats and ground almonds and no other unnecessary additives and preservatives.
---
Homemade Chocolate Hobnobs (Vegan Gluten-free)
Makes – 14
Ingredients
1 cup (100g) oats – use gluten-free if allergic/intolerance
1/4 cup (30g) oat flour – use gluten-free if allergic/intolerant
1/2 cup (50g) ground almonds
1/3 cup (80ml) coconut oil, melted
1/3 cup (80ml) maple syrup or other liquid sweetener
70g chocolate of choice – I used 70% dark chocolate
Method
Watch the video below for step-by-step instructions
Preheat your oven to 180C/160C fan/350F
In a bowl, mix together that oats, oat flour, ground almonds and salt.
Pour in the melted coconut oil and maple syrup.
Scoop onto a baking sheet covered with parchment paper and shape into equal sized biscuits.
Bake for 12-15 minutes. Leave to cool completely before adding the chocolate.
Break up the chocolate into small pieces and place in a heat-proof bowl. Melt in the microwave or over a pan of simmering water (double boiler method).
Flip the biscuits (so the bottom is facing up) and spread the chocolate on top. Leave to set.
Enjoy!
Nutritional information
Calories: 145 kcal
Protein: 2.3g
Fat: 9.5g
Carbs: 14g
Fibre: 1.8g
---
If you liked this Homemade Chocolate Hobnobs recipe, you may also like these cookie recipes: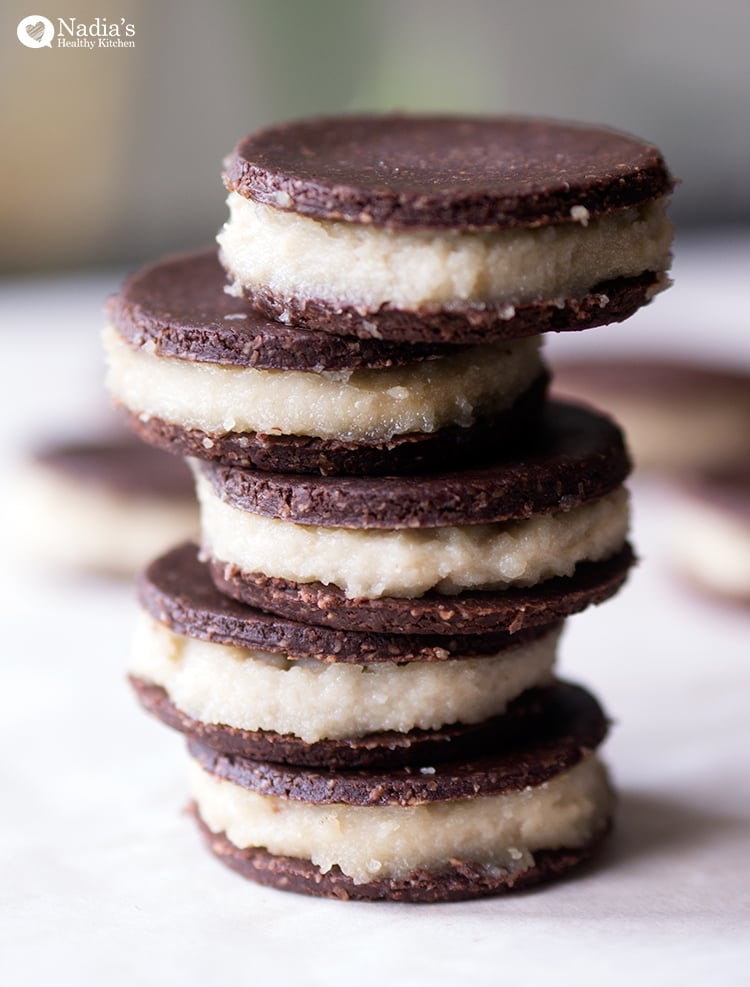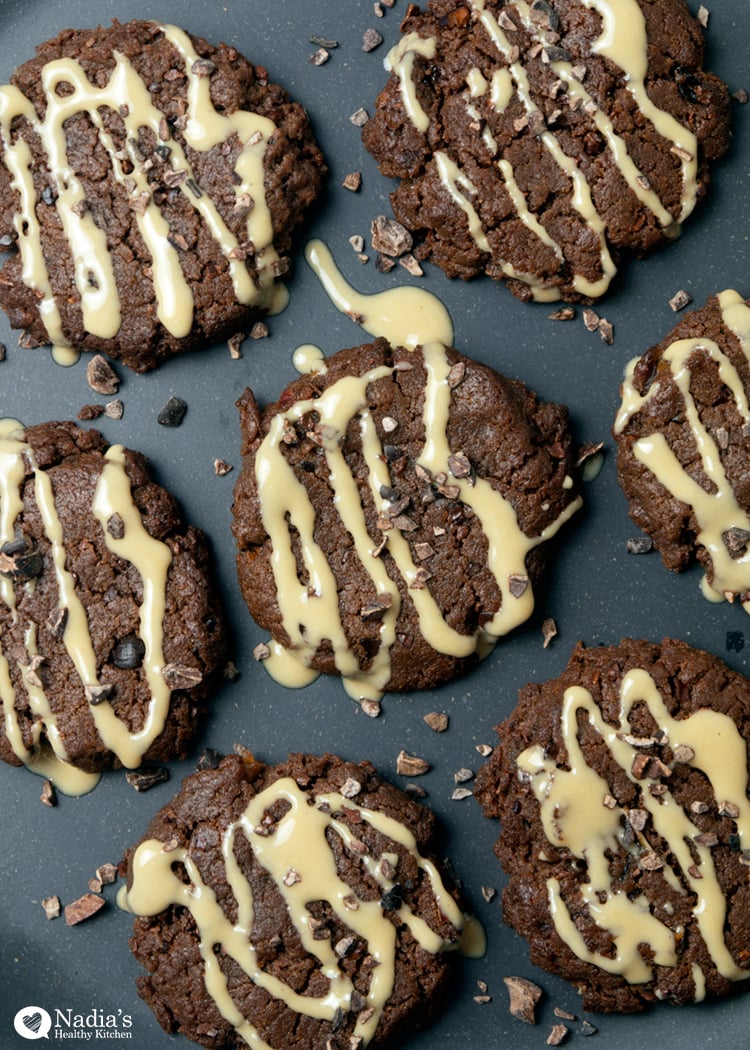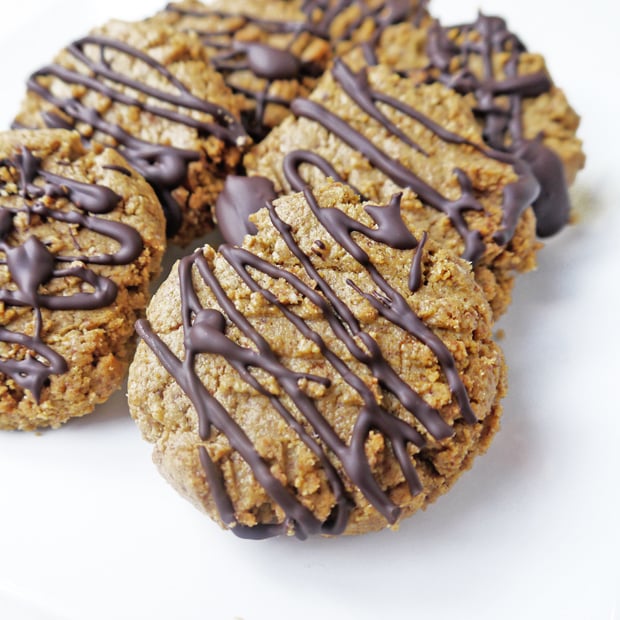 Share This Post