Homemade Cashew Milk Recipe
As soon as I received my Optimum 9400 blender, I opened the packaging, gave the jug a wash, read through the instructions, then straight away made my first batch of almond milk. It literally took 30 seconds of blending time to make healthy, fresh almond milk. I was over the moon! The thought of never having to get shop bought almond milk again, or any other dairy free milk alternative for that matter, and trust me, once you've tired homemade nut butters you won't look back! The taste and texture of shop bought nut milks doesn't even come close to homemade.
The result was so creamy and tasted good without me adding anything – no salt, no sweetener…nothing! Of course the other great thing about making your own nut milks is that you can adjust the recipe to taste and preference. You might want to add more or less water depending on how creamy you like it or you can add some sweetener like dates or maple syrup.
After making many batches of almond milk , I decided to try cashew milk (no idea why it took me so long!) so I made my first batch of cashew milk yesterday. I would suggest using a powerful blender to make nut milks, but to be honest if I were to advise investing in anything it would definitely be a high powered blender. There is so much you can do with it, especially if you're a healthy eating enthusiast like me. I use it every single day, sometimes twice or three times! Read my Optimum 9400 blender review for more information.
You can use a food processor, but it will take longer to grind the nuts and it will result in a much thicker milk.
So onto the homemade cashew milk recipe. You can use it the same way you use any other type of milk – pour it over granola, in oatmeal, in tea/coffee, in baking, in cooking or even on it's own straight from a glass! It's so delicious!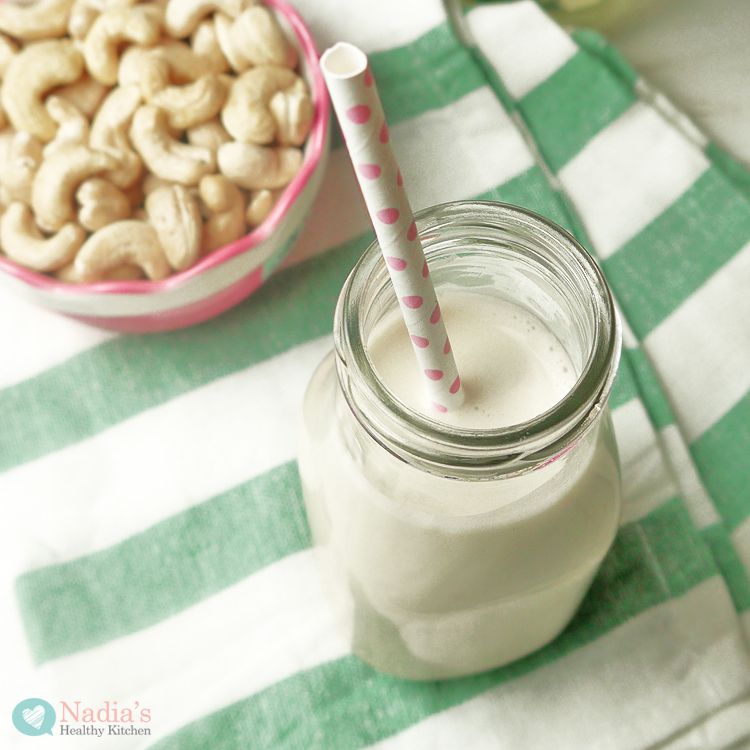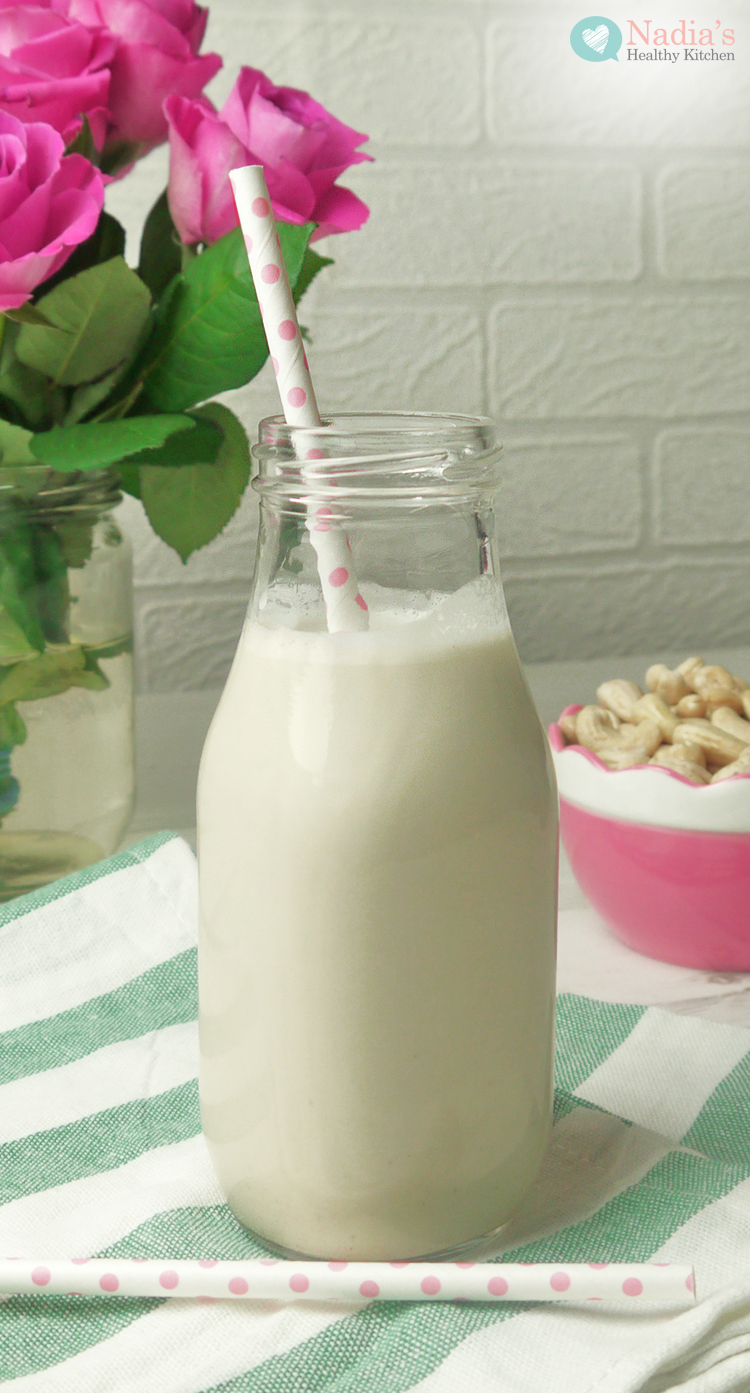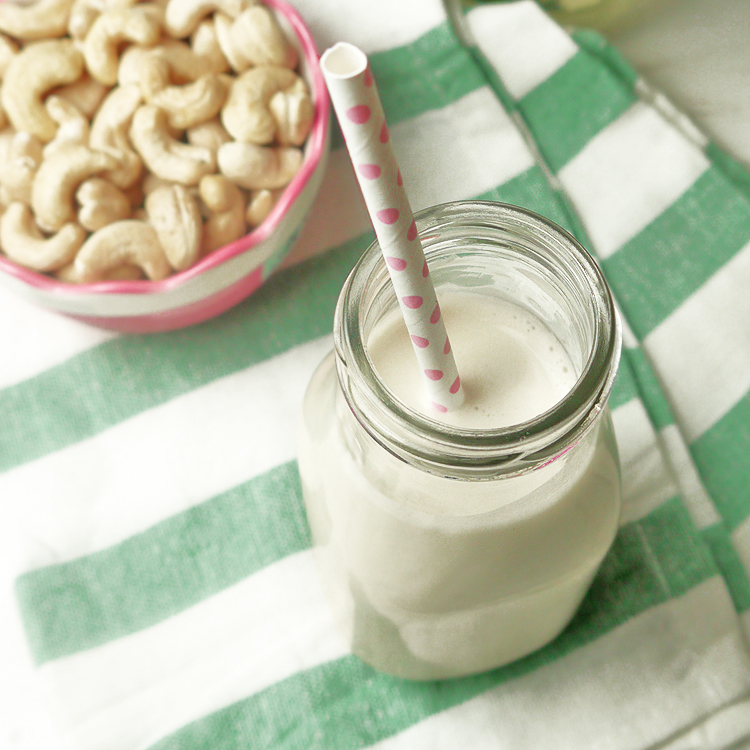 Homemade Cashew Milk
2015-02-09 07:42:15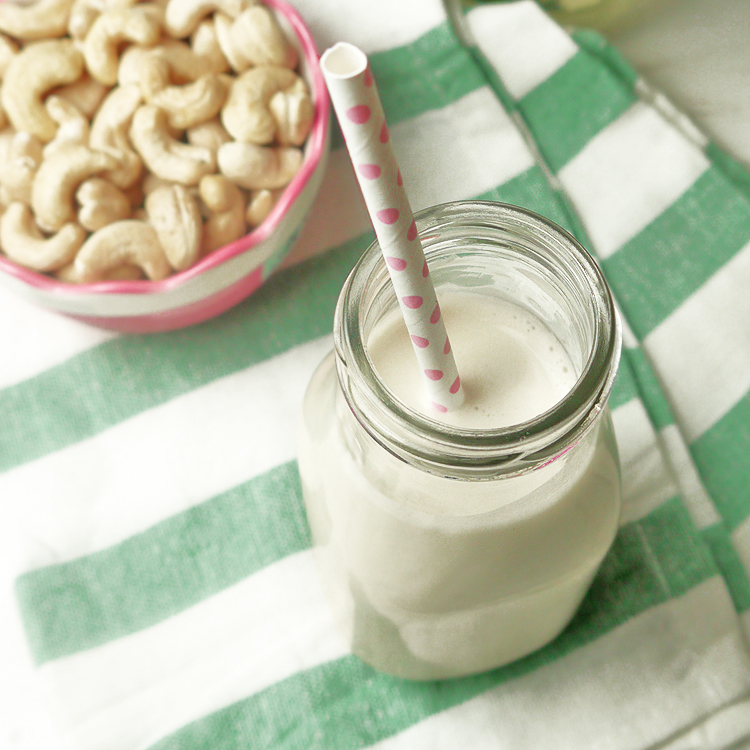 Instructions
Some sources suggest soaking the nuts overnight (to minimise enzyme inhibitors and make it easier for them to be digested by the gut), but you can skip this step if you want.
Add everything into the jug of your powerful blender and blend. It only took 30 seconds using my Optimum 9400.
Pour the milk through a strainer or a nut milk bag to remove the pulp (I only had a little pulp left over). Store in a bottle or a jar and place in the fridge.
Notes
Your cashew milk should keep for 4 days in the fridge
UK Health Blog - Nadia's Healthy Kitchen https://nadiashealthykitchen.com/
Share This Post