Healthy Tuna Patties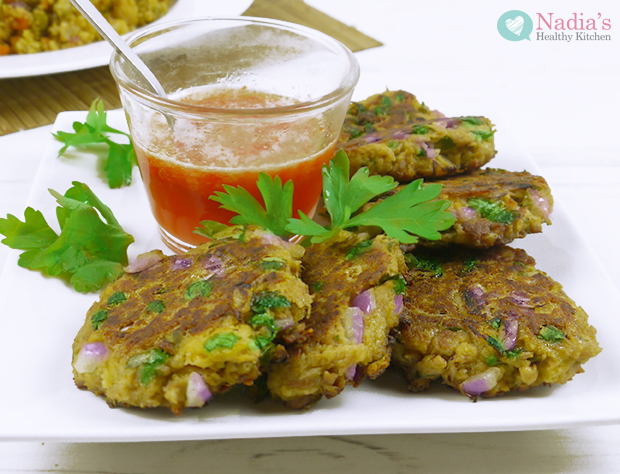 On most evening, I like making quick and simple recipes, like these healthy tuna patties. All you need to do is chop a few ingredients, mix everything in one bowl, shape into patties and shallow fry for a few minutes and you'll have a tasty and satisfying meal.
You can eat these tuna patties on their own with a side salad and sweet potato fried, or you can turn it into a burger with layers of tomato, lettuce, a slice of cheese and a drizzle of Sriracha…perfect!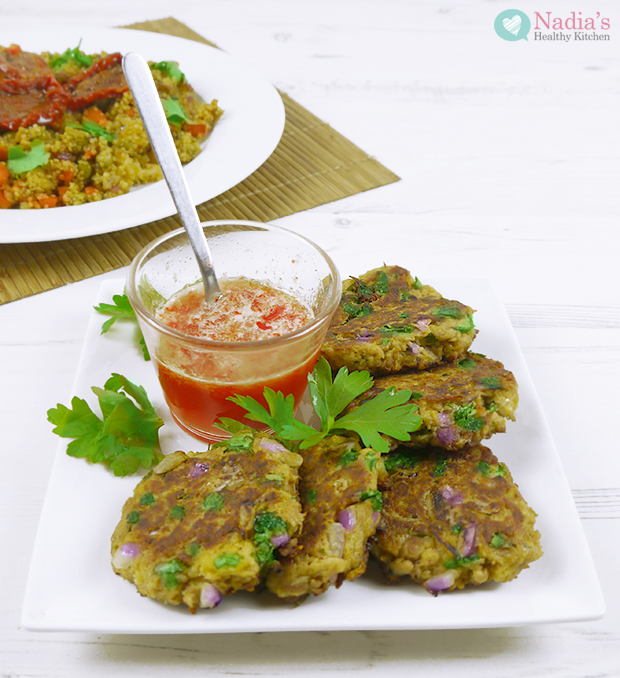 These patties would also make a great snack – they even taste good cold straight out of the fridge. You can pack them up in tupperware and take them with  you to work, school, college, University…or anywhere else you need to go. I always make sure I have snacks with me when I'm out and about so I'm not tempted to buy something unhealthy to eat.
Each tuna pattie contains around 100 calories, 11g protein and under 5g carbs! So they're excellent if you're trying to lose weight or if you're on a high protein, low carb diet.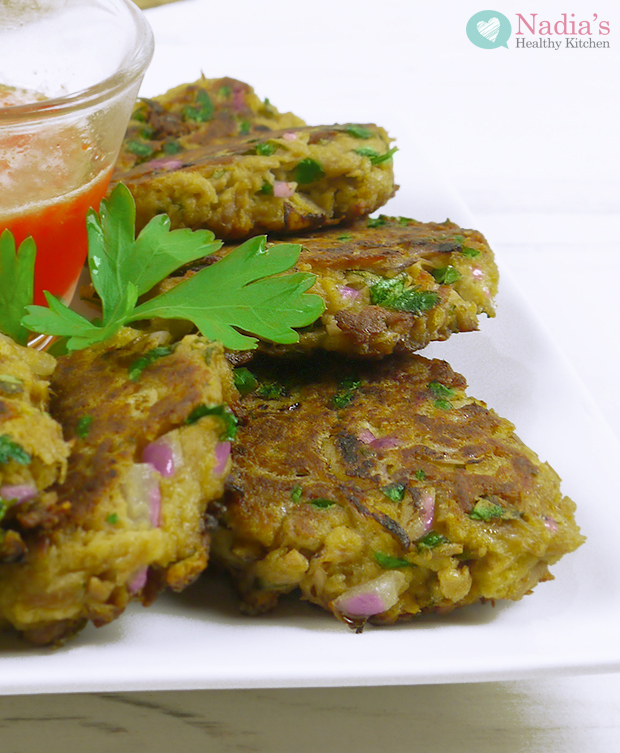 [recipe_box]
Healthy Tuna Patties
Makes: 10 small patties
Ingredients:
2 160g (6oz) cans Tuna
1/3 cup chopped red onion
2 tsp Dijon mustard
1 tbsp fresh lemon juice
1/4 cup parsley, finely chopped
1/4 tsp garlic powder
1/4 tsp ground ginger
1/2 cup bread crumbs*
Splash of Tabasco sauce
2 medium eggs
salt & pepper to taste
Oil for shallow frying**
Directions:
Drain the two cans of tuna then transfer to a mixing bowl.
Finely chop the onion and parsley, then add to the bowl.
Mix in the mustard, lemon juice, garlic, ginger, Tabasco and bread crumbs. Season well with salt and pepper.
Whisk the eggs in a separate bowl then pour into the tuna mixture. Mix until everything is well combined.
Shape into 10 small round patties.
Heat about 2 tbsp of oil in a frying pan on high/medium.
Shallow fry the patties for a few minutes on each side, transfer to a plate and serve.
[/recipe_box]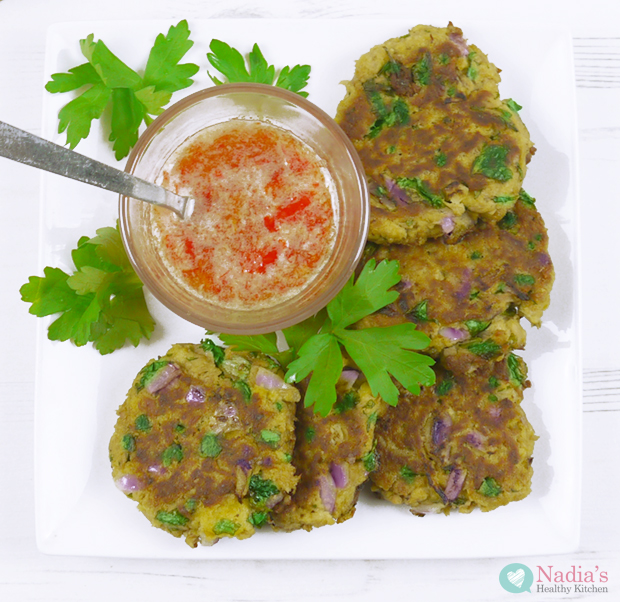 *You can use any type of breadcrumbs you want. I toasted some sourdough bread until crispy then blended it into fine crumbs in the food processor.
**I used coconut oil for frying because it's much more stable when heating compared to other oils.
Nutritional information: (per pattie)
Calories: 103 calories
Protein: 11.4g
Carbs: 4.6g
Fat: 4.1g
Share This Post