Healthy Papaya Cake

Papaya is a fruit that I'm not too familiar with, in fact I only recently tried my first fresh papaya! I have to say that I do prefer using it in recipes/baking rather than eating it on it's own. When ripe, the texture of papaya is similar to that of a mango, easy to mash so it's great to add to cakes and muffins as it gives the baked goods a lovely moist texture.
To make this healthy papaya cake, I used Chobani yogurt and coconut oil instead of butter. The yogurt makes the texture deliciously moist – exactly how I like it! And since papaya is such a tropical fruit, I thought adding a hint of coconut would only make it taste even better and I was right! the flavour combination worked perfectly.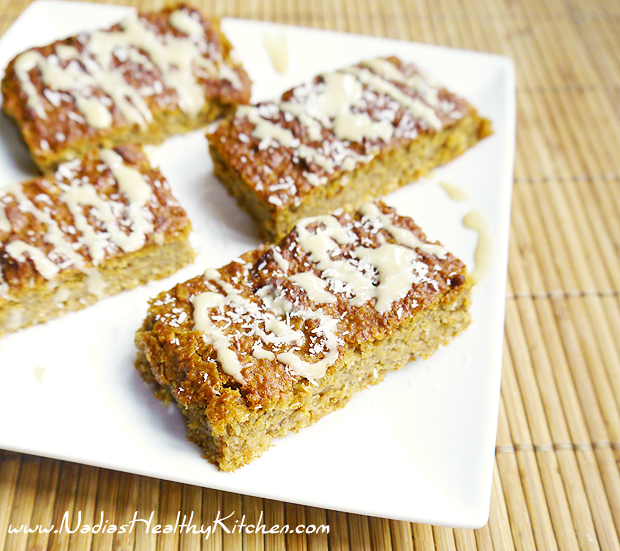 I had a tub of raspberry chobani yogurt sitting in the fridge so I decided to use that rather than a plain yogurt but you can just use a plain chobani or any other brand of Greek yogurt you have available. Although the raspberry chobani definitely added more fruitiness and sweetness to the cake.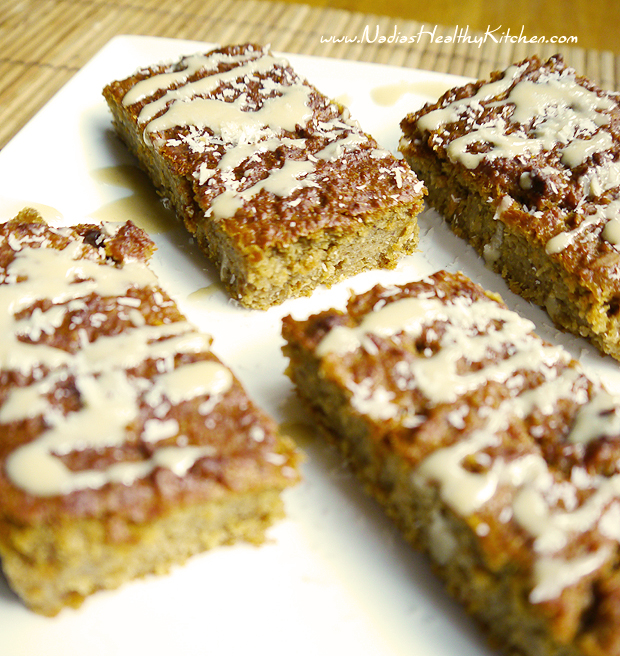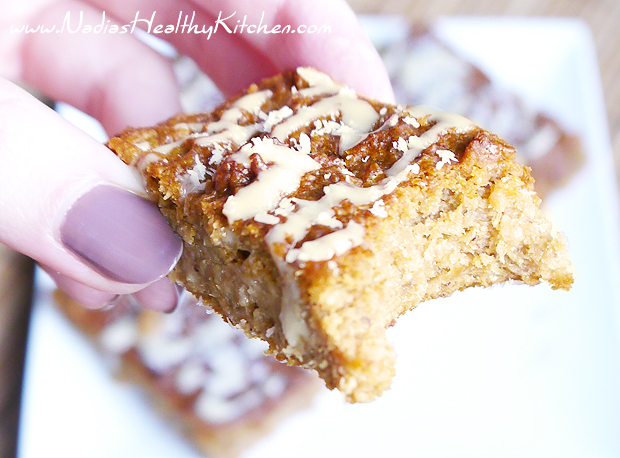 [recipe_box]
Healthy Papaya Cake
Makes: 8
Dry Ingredients:
1 cup oat flour
1 tsp baking powder
¼ tsp baking soda
¼ cup coconut sugar (You can use brown sugar, stevia or aany other sweetener of choice)
2 tbsp stevia
2 tbsp shredded coconut
Wet Ingredients:
1 cup ripe papaya, chopped
½ cup raspberry chobani (or plain greek yogurt)
2 tbsp coconut oil
1 egg
Directions:
Preheat your oven to 180°C (350°F/160°C fan assisted)
Line an 8″ square tin (I didn't have one so I used an 8″ round tin)
In a bowl, mix together all the dry ingredients.
In a separate bowl, mash the papaya well with a fork, then add in the yogurt, coconut oil and egg.
Pour the wet ingredients over the dry and mix.
Bake for 40-50 miniutes
[/recipe_box]
To decorate my healthy papaya cake, I drizzled each slice with tahini (sesame paste) and a sprinkle of shredded coconut. They will keep for a few days stored in an airtight container.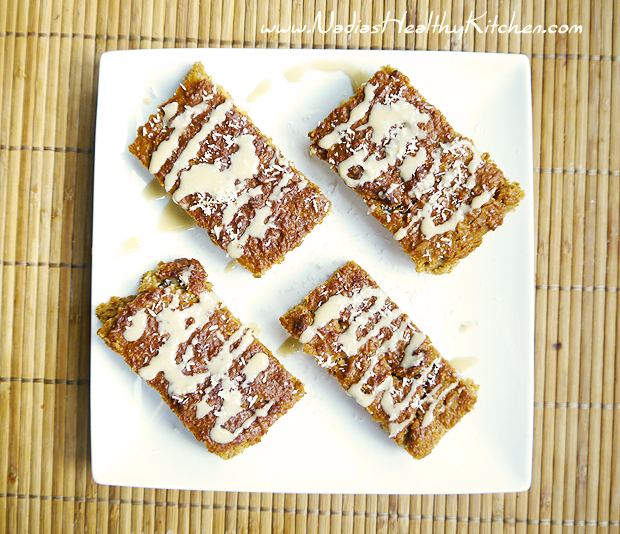 Nutritional Information:
Share This Post