Healthy Date and Chocolate Chip Scones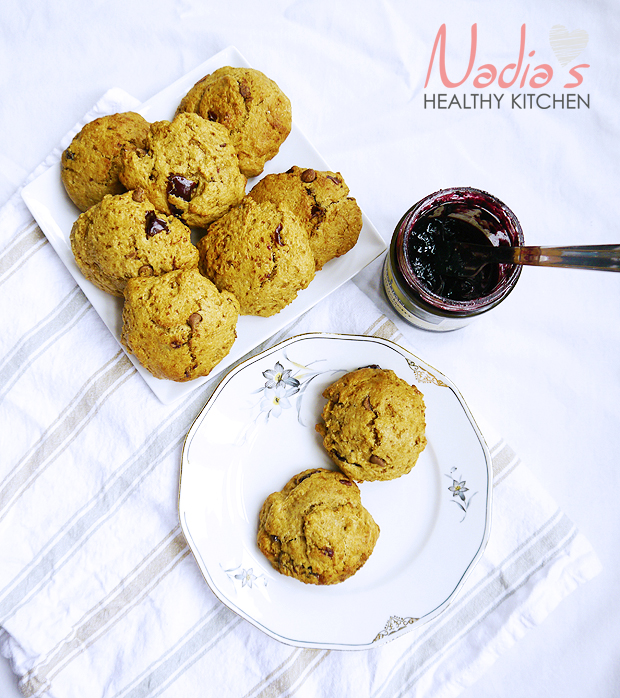 Dates + chocolate chips + scones = heaven! I adore all 3 and I find the combination produces something very comforting.
These healthy date and chocolate chip scones can be enjoyed with your morning cup of tea/coffee or as an afternoon snack. Actually they can be enjoyed anytime of the day! I've just left them on the kitchen counter so when ever I'm feeling peckish, I can just grab one.
You can warm them up in the oven if the weather is a cold (It's definitely getting colder where I am!), spread with some jam, honey or just eat them as they are!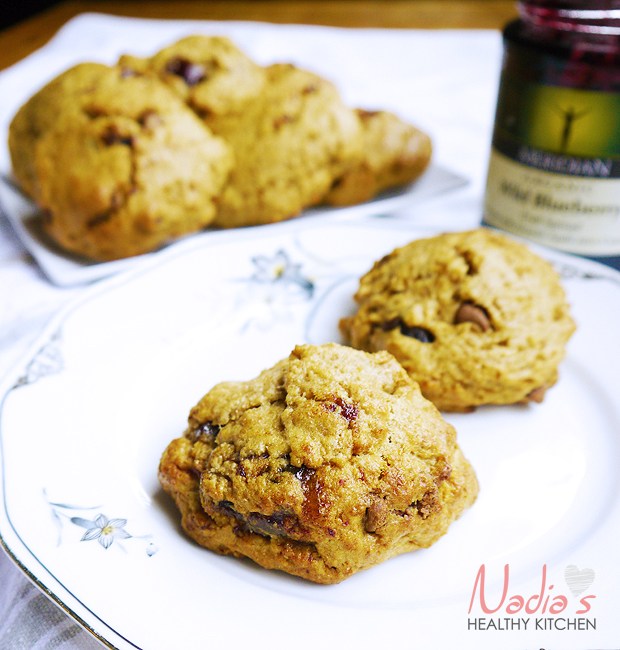 These date and chocolate chip scones are dairy free and low in sugar (they can also be sugar free – check recipe). The dates are naturally sweet which means you can get away with using less sugar.
[recipe_box]
Healthy Date and Chocolate Chip Scones
Makes: 10
Dry ingredients:
1 ½ cups wholegrain spelt flour
¾ cup ground almonds or almond flour
¼ cup coconut sugar (you can use stevia or brown sugar)
1 tsp baking powder
A little under ¼ tsp salt
6 large dates, chopped
2 tbsp chocolate chips (dark, dairy free, carob…etc)
Wet ingredients:
¼ cup almond milk (or any milk you prefer)
¼ cup coconut oil
15 drops stevia
2 eggs
¼ tsp vanilla paste (or 1 tsp vanilla extract)
Directions:
Preheat your oven to 160°c (150°c fan assisted/325°f)
In a large bowl, mix the flour, ground almonds, sugar, salt and baking powder.
In a separate bowl, mix the wet ingredients.
Pour the wet ingredients over the flour and mix.
Once the dough is well combined, mix in the chopped dates and chocolate chips.
Shape the dough into 10 balls then place onto a lightly oiled baking sheet.
Bake for 20-25 minutes.
[/recipe_box]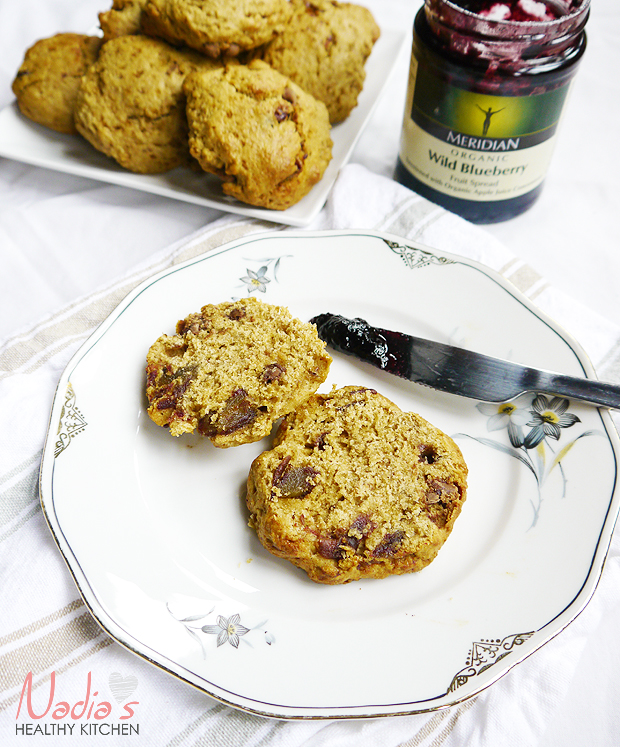 Share This Post