Healthy Chocolate Snowmen – Vegan & Gluten-free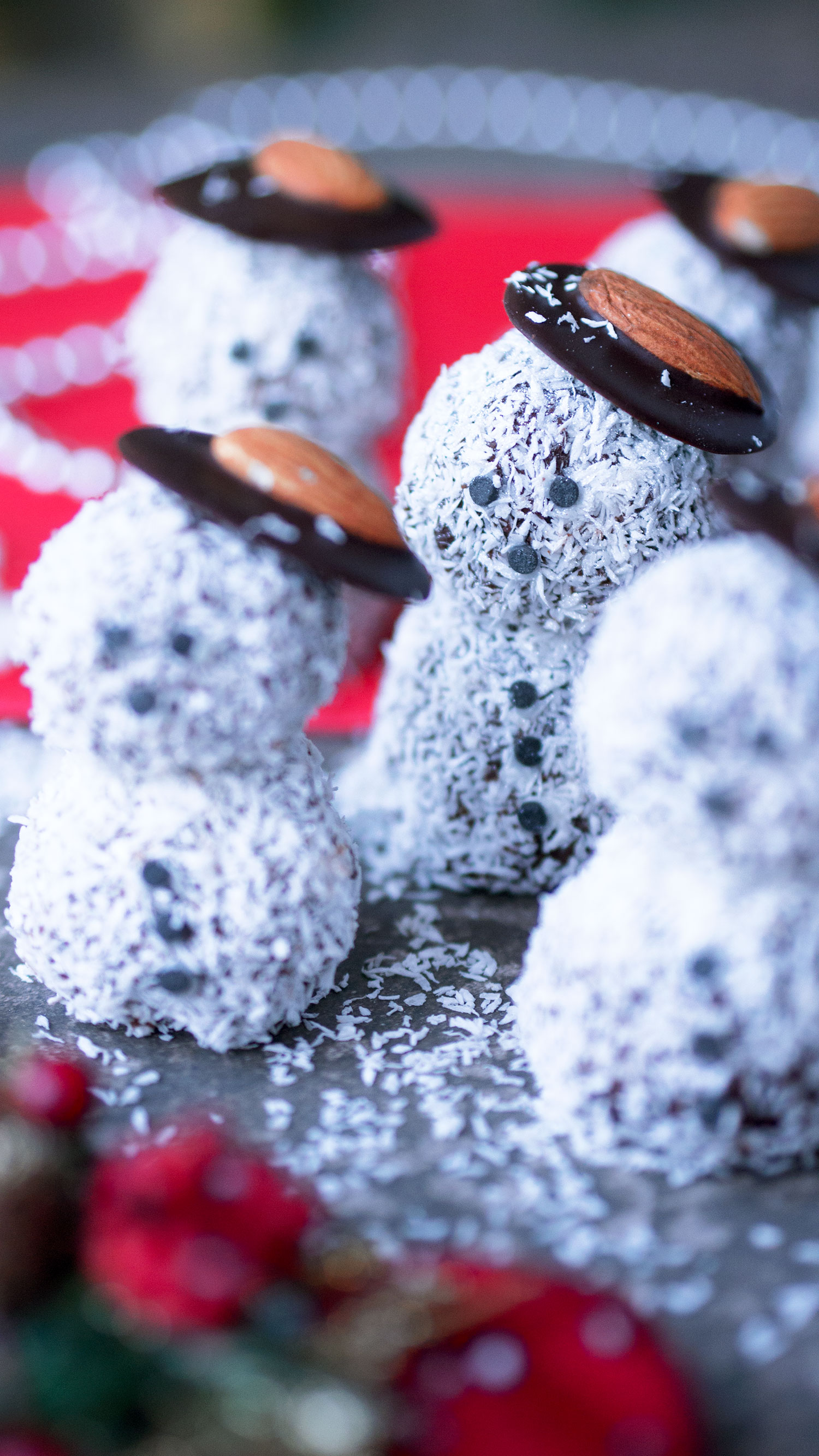 Who needs unhealthy, sugar and saturated fat laden Christmas treats when you can make your own cute little snowmen at home? Much lower in sugar, dairy-free, gluten-free and so easy to make!
All you will need is 6 basic ingredients
Dark chocolate
Almond butter
Coconut oil
Maple syrup (optional)
Chopped almonds
And Shredded coconut for coating
…that's it!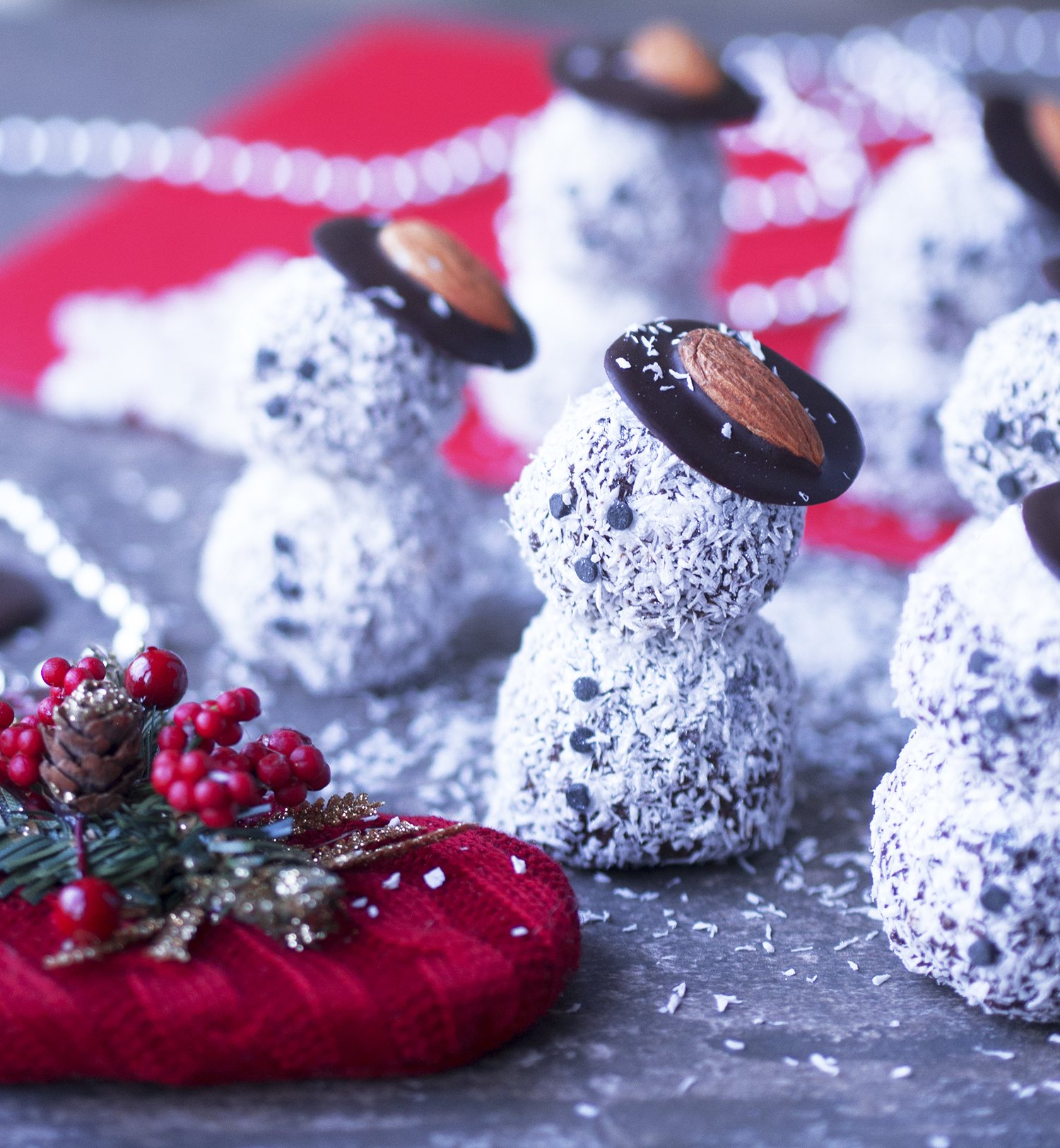 The taste reminds me of a healthier version of Ferrero Rocher, with a hint of almond rather than hazelnut. And who can resist a ferrero rocher or two around this time of year?
If for any reason you can't/choose not to eat treats like ferrero rocher, perhaps you're allergic to dairy or you're trying to watch what you eat, then these healthy chocolate snowmen are the perfect alternative! Whip them up for friends and family this Christmas and I can guarantee it will bring a smile to their faces – kids and adults alike!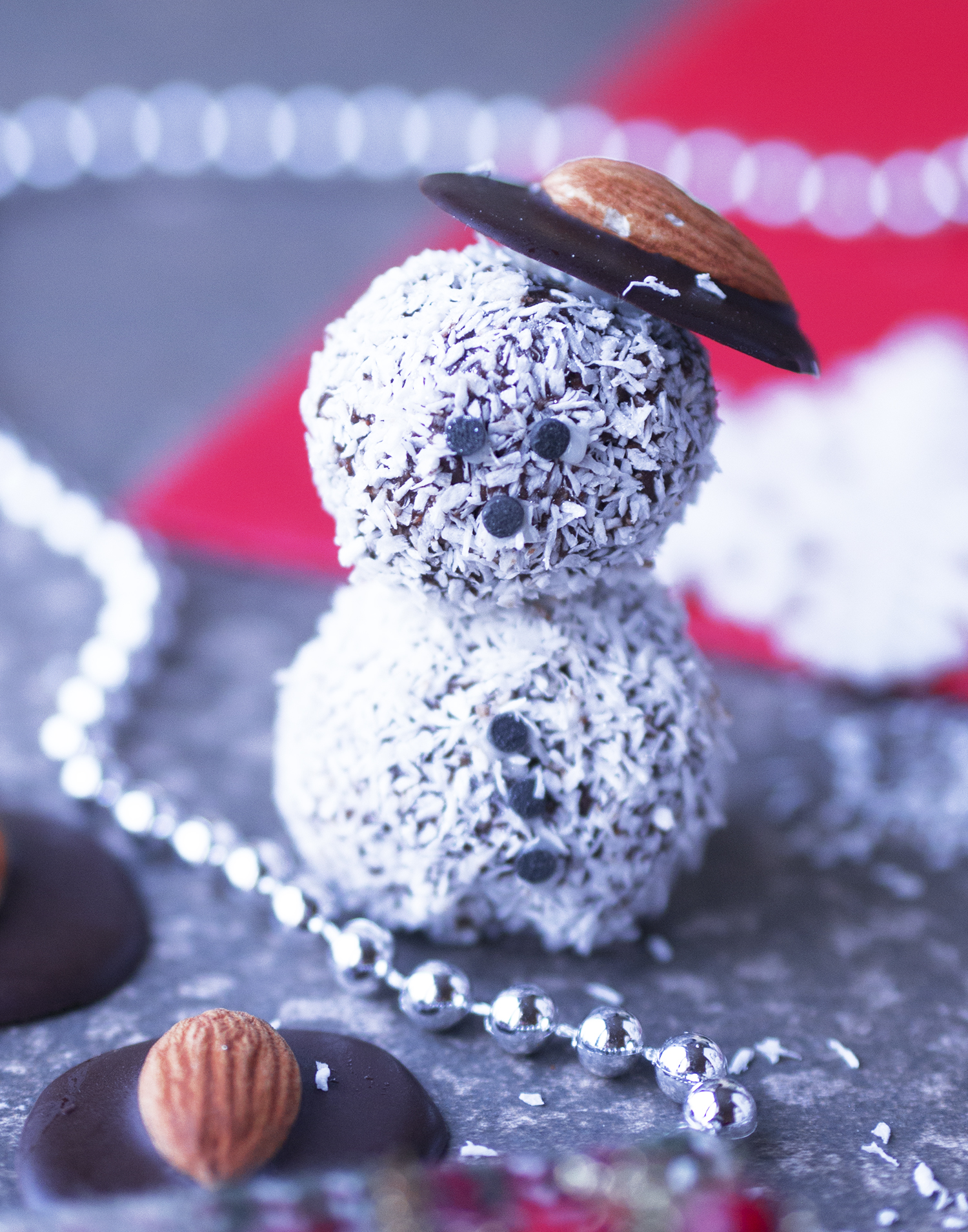 I used Love Cocoa Sea Salt dairy-free organic 70% dark chocolate. It's fast becoming my favourite vegan chocolate! You can really taste the difference in the quality of the chocolate. Oh and did I mention all their chocolates are manufactured in the UK?
Watch the short video (under 60 seconds!) at the top of the page to see just how easy these healthy chocolate snowmen are to make!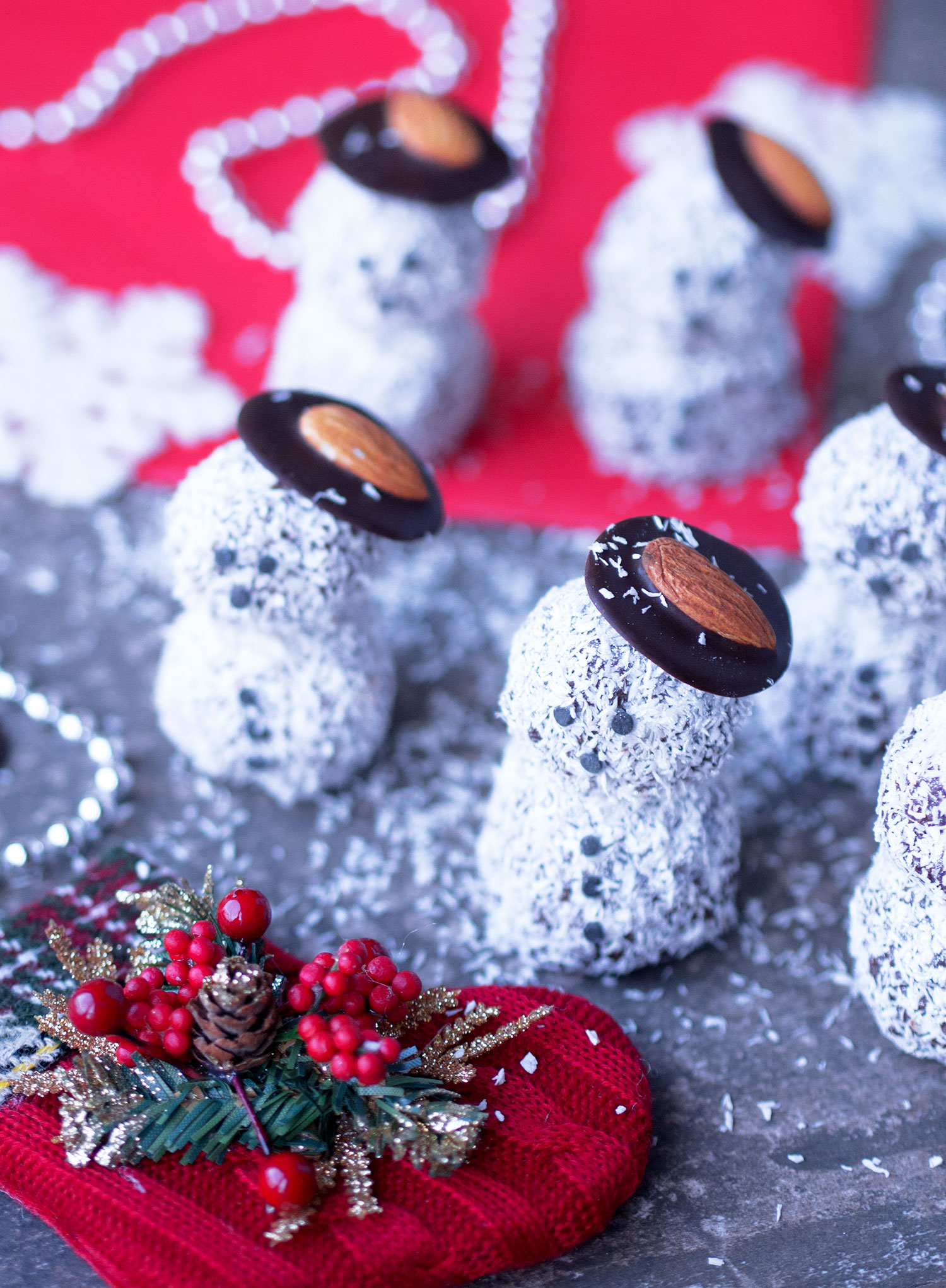 Healthy Chocolate Snowmen
2016-12-22 12:12:38
Serves 8
Ingredients
80g Love Cocoa 70% sea salt dark chocolate chocolate
4 tbsp almond butter
2 tbsp coconut oil
1 tbsp maple syrup
6 tbsp chopped almonds
Shredded coconut for decoration
For the hats
More melted chocolate
Almonds
Instructions
Break up the chocolate into smaller pieces and place in a heatproof bowl.
Place the bowl over a pan of gently simmering water.
Add the almond butter and coconut oil. Mix until completely melted.
Take off the heat and fold in the chopped almonds.
Chill in the fridge until set (3-4 hours)
Use an ice cream scoop to scoop out some of the mixture and using the palm of your hands shape into balls.
Roll in the shredded coconut to coat.
Add a little bit of melted chocolate or icing on the top of one ball, then place another ball on top to create the snowman.
To make the hats - create small discs of melted chocolate on a piece of parchment paper and place an almond on top. Chill in the fridge until the chocolate sets.
Add a little bit of icing to the bottom of the hat then place on top of the snowman's head.
Store int he fridge until ready to serve.
Enjoy!
Nadia's Healthy Kitchen https://nadiashealthykitchen.com/
* This video was commissioned by Love Cocoa; however all opinions are my own.