Green Smoothie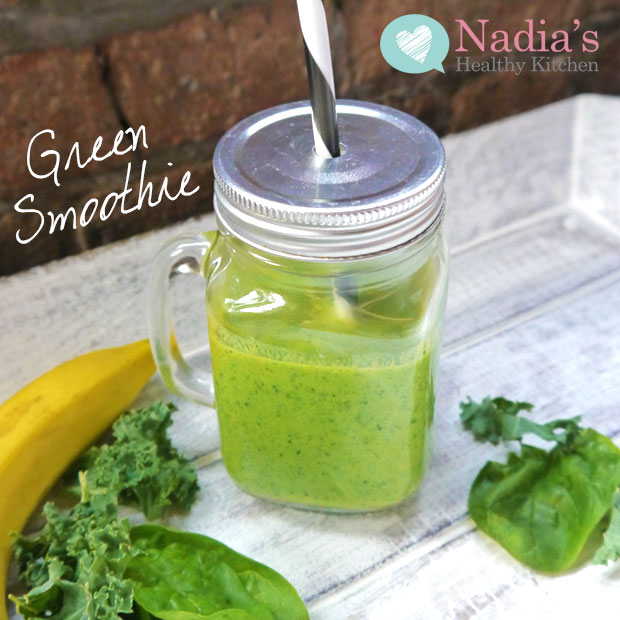 I like to get my greens in first thing in the morning and usually it's in the form of a smoothie…a green smoothie to be precise.
I can imagine that for those of you who have never tried a green smoothie are probably thinking it sounds and looks disgusting! That's what I thought the first time I saw a green smoothie. "surely you can taste the spinach?!" is what I thought to myself. I can assure you that you can't, as long as you add in a fruit or two to the mix, the sweetness of the fruit will overpower the spinach flavour.
When it comes to smoothies you can pretty much add anything (within reason!) and if it's not to your taste, chuck in something else until you're happy with the flavour.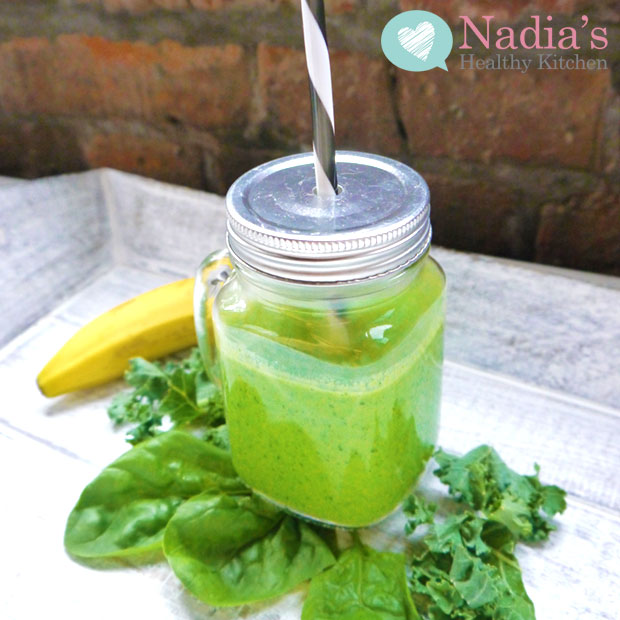 I usually 'eat' my smoothies from a bowl with a spoon because I like them to be super thick and creamy – more like a pudding – so instead of adding liquid I use yogurt. However; I recently bought this mason jar with a straw and was just dying to try it so today I added some milk to my smoothie to make it more liquidy.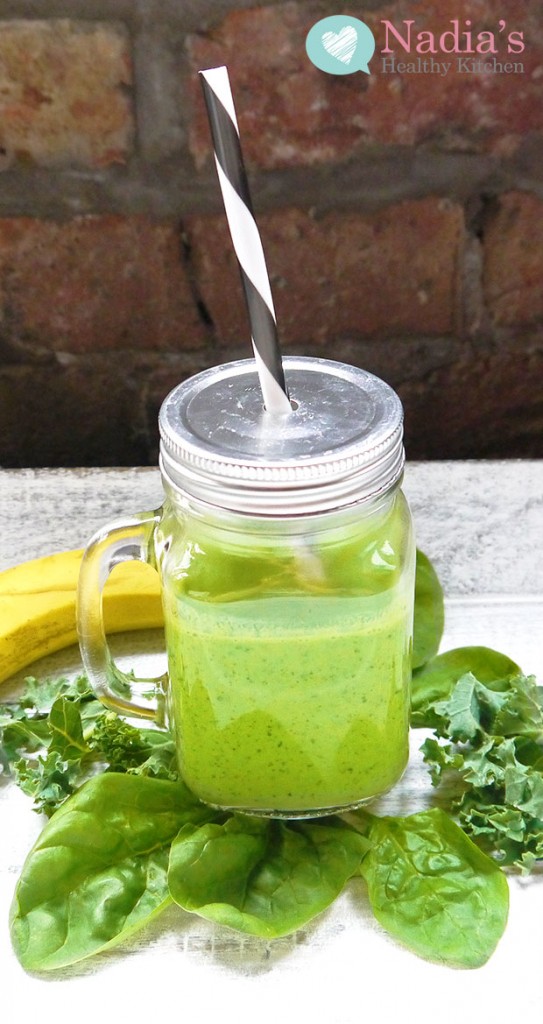 If you want to have this smoothie as a main meal I would recommend adding some protein (protein powder/nut butter) and some oats to make it a more rounded and more filling meal.
[recipe_box]
Green Smoothie
Serves: 1
Ingredients:
1 ripe banana – fresh or frozen
1 cup spinach
1/2 cup kale
1/2 cup (100g) yogurt
1/2 cup unsweetened almond milk
1 tsp psylluim husk (optional)*
1/2 tsp maca powder (optional)**
*One teaspoon of Psylluim Husk adds almost 10 grams of dietary fiber, that's 30% of your recommended daily intake!
**Maca powder is a great source of natural energy which helps give you a boost without the caffeine.
Directions:
In a blender, mix all the ingredients until smooth. You can also use a hand held blender.
[/recipe_box]
Nutritional information:
Calories: 226
Carbohydrates: 48.6g
Protein: 11.1g
Fat: 1.6g
Have a look at these other healthy breakfast recipes: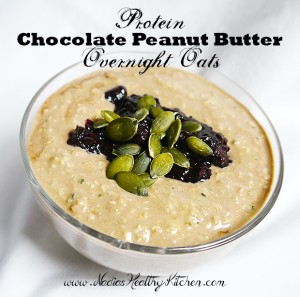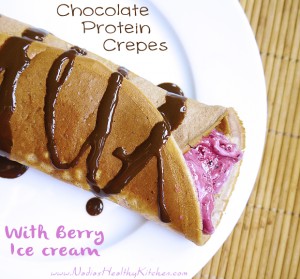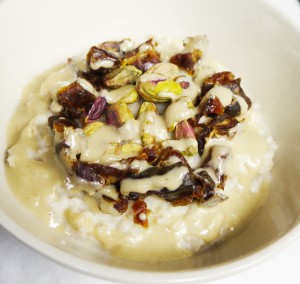 Share This Post