Gluten-Free Chocolate Wafer Cookies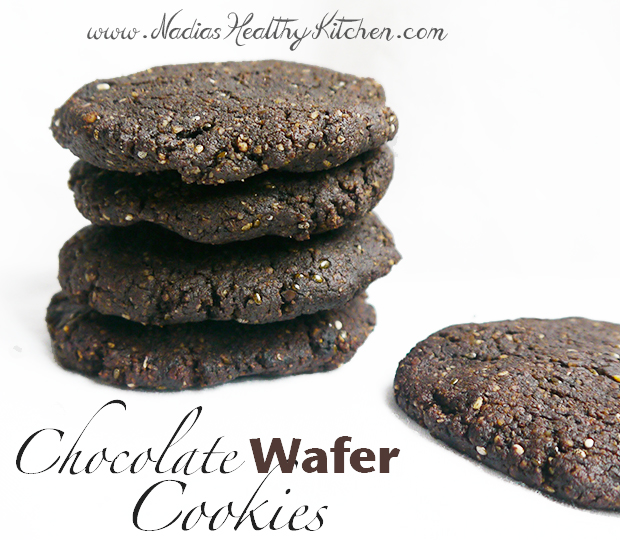 I was about to name these cookies 'Chocolate Brownie Cookies' because they taste so chocolaty and rich! But then I didn't want you to assume that this was and unhealthy cookie recipe because in no way does that name suggest the following:
Healthy
Dairy-free
Vegan
Gluten-free
Grain-free
Sugar free
Say whaaaaat??
Yes, I'm not kidding…these cookies tick all those boxes!
Full of healthy fats, protein and nutrients – these cookies will definitely not leave you feeling guilty and the chocolaty richness of them will surely satisfy any sweet cravings you have!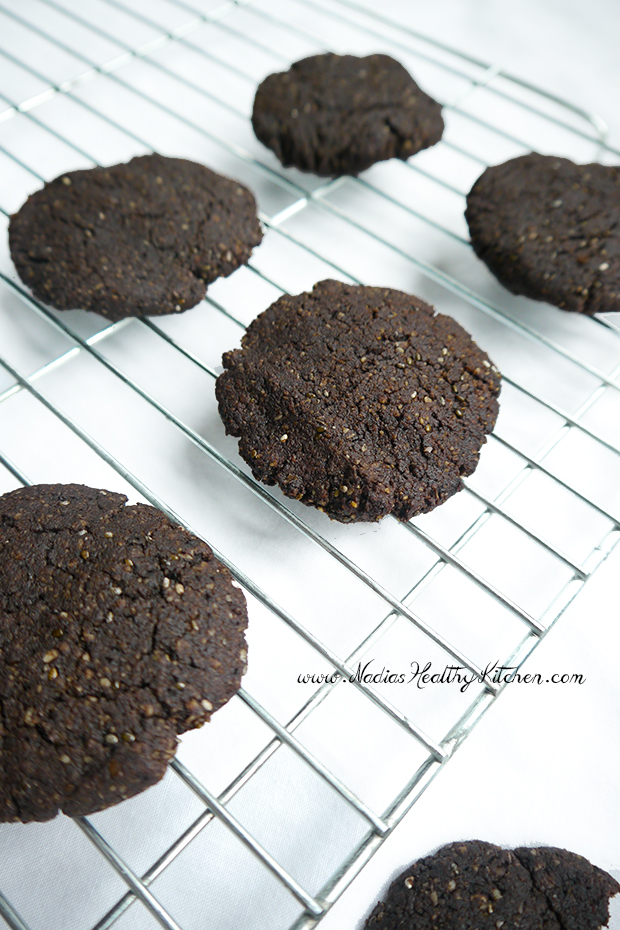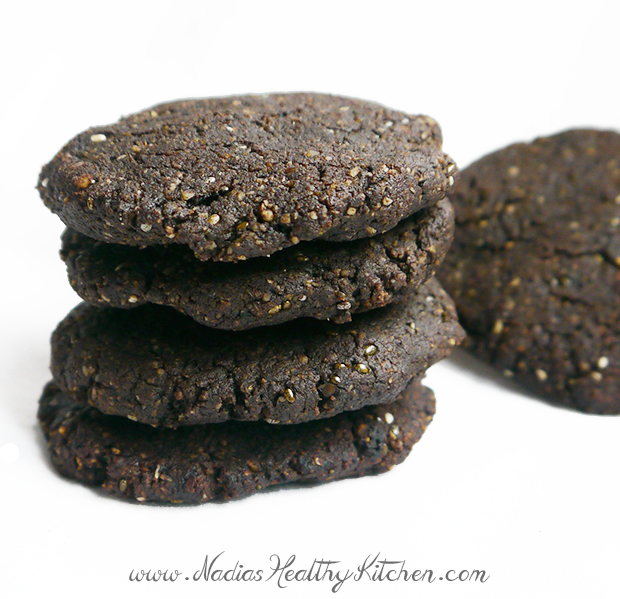 [recipe_box]
Gluten-Free Chocolate Wafer Cookies
Makes: 20-25 cookies
Dry ingredients:
1 cup almond flour (ground almonds)
2 tbsp gluten-free oat flour
2 tbsp flaxseed
1 tbsp chia seeds
½ cup cocoa
½ tsp baking soda
¼ tsp salt
2 tbsp xylitol (or stevia, brown sugar, coconut sugar…etc)
Wet ingredients:
¼ cup apple sauce
¼ cup coconut oil
¼ tsp vanilla paste (or 1 tsp vanilla extract)
10 drops stevia
2 tbsp almond milk
Directions:
Preheat oven to 180*C (350*F)
In a large bowl, mix together all the dry ingredients
Melt the coconut oil , then to that add the rest of the wet ingredients
Pour the wet mixture into the dry ingredients and mix until well combined.
Shape the cookies into small balls, place on a baking sheet lined with parchment paper. Using your hands, press down the cookies to make them into flat discs.
Bake for 10 minutes. Take out and leave to cool completely before moving them. They will be very soft and fragile when still warm!
[/recipe_box]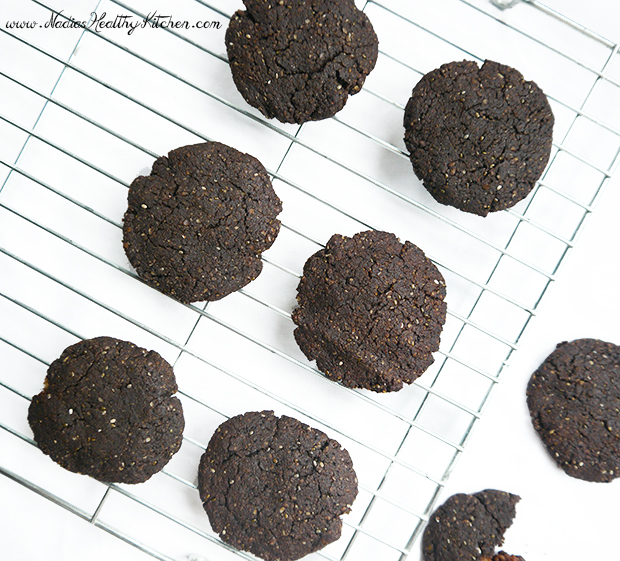 The cookies turn out very soft, but if you would like them to be a little firmer you can bake for a little longer (about 15 minutes) but I preferred them soft.
Nutritional information:
Calories: 68
Protein: 1.8g
Carbs: 3.3g
Fat: 6.1g
Share This Post