Gluten Free Caramel Cookies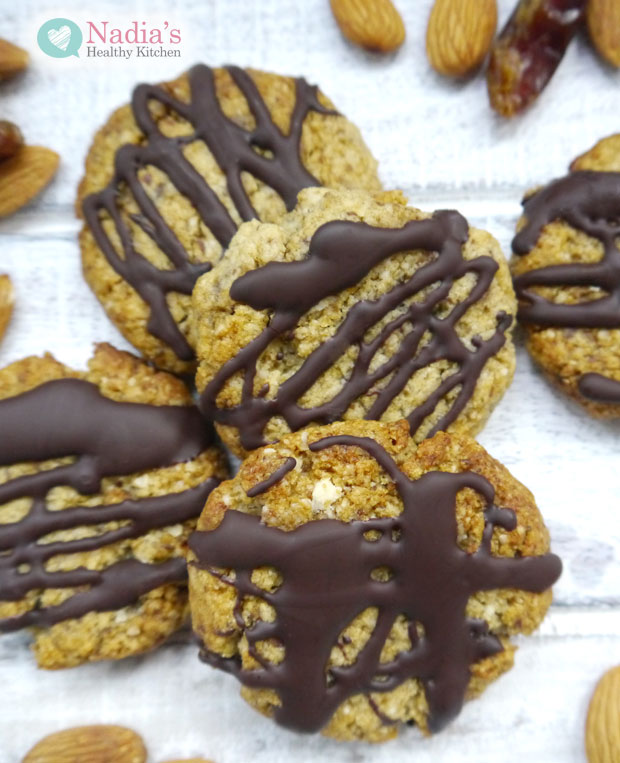 I made these healthy gluten free caramel cookies while revising for my exam a couple of weeks ago. There is no better way to lift my mood when I'm feeling frustrated (because my brain decides it has had enough of memorising and learning) than a cookie (or five!) with a comforting, warm cup of tea. When I feel stressed, nothing is more soothing than going into the kitchen, taking my baking essentials out and whipping up some delicious wholesome goodies!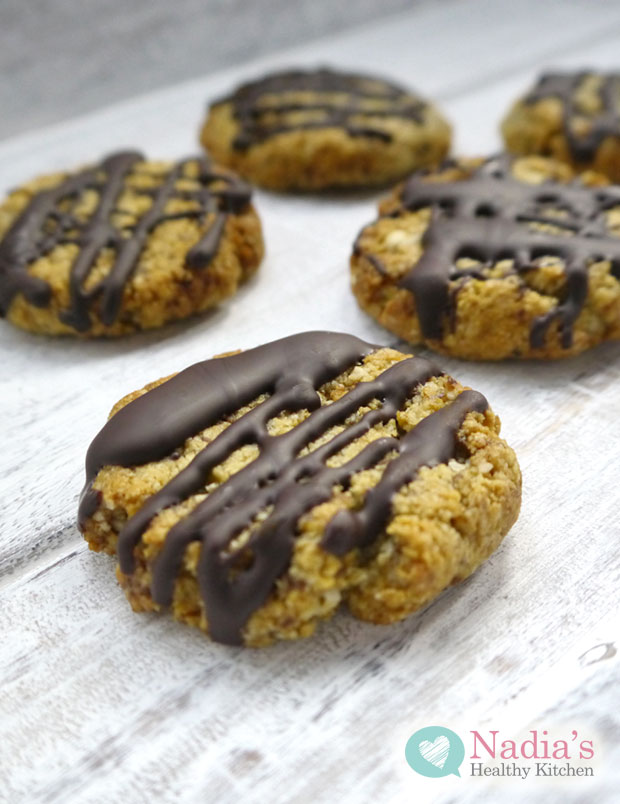 These cookies don't actually contain any actual caramel, or any added sugar for that matter. Instead, I'm using dates.
Dates are high in natural sugars as well as well as vitamins (Vitamins A, B-complex and K), minerals (Iron, potassium, manganese, calcium), antioxidants and dietary fibers. They have a brown sugar/caramely kind of flavour so they're perfect for when you want to make healthy caramel desserts/candies.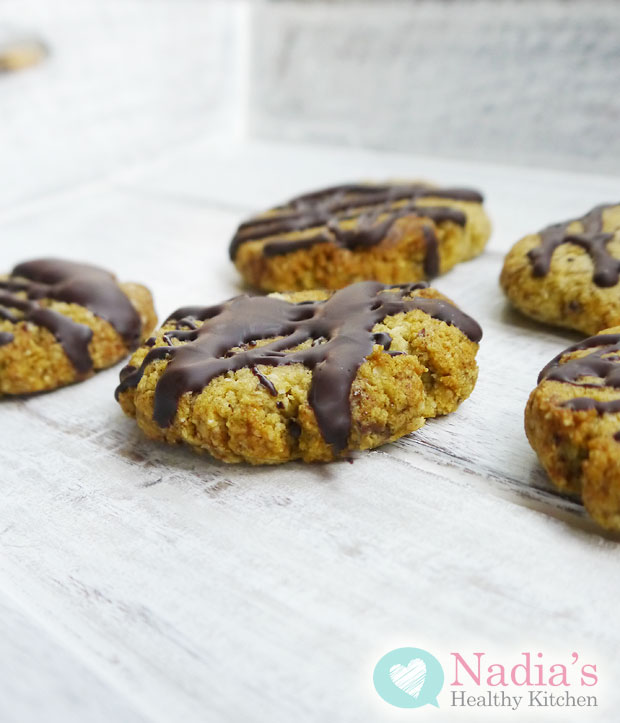 These Gluten Free Caramel Cookies are also vegan, dairy free and contain no added sugar.
[recipe_box]
Gluten Free Caramel Cookies
Makes: 16
Ingredients:
*I make my own oat flour by simply blending plain oats in a food processor but you can certainly buy oat flour online from amazon.co.uk and amazon.com
**Mix the milled flaxseed and water and leave to chill in the fridge for 15 minutes.
Directions:
Preheat your oven to 180*C (160*C for a fan assisted oven)/350*F and line a baking sheet with parchment paper.
Add the dates to a food processor and blend until you have a smooth clump of date 'paste'.
In a large bowl, mix together the ground almonds, oat flour, xylitol, baking soda and salt.
In another bowl, mix together the dates paste, melted coconut oil, flaxseed mixture and vanilla.
Combine the wet and dry ingredients and mix well.
Drop a tablespoon of the dough for each cookie and press down using the back of a small spoon.
Bake for 10-12 minutes or until the edges of the cookies are golden brown.
Optional – drizzle the cookies with melted chocolate once they have cooled down completely.
[/recipe_box]
Nutritional information (estimate for 1 cookie out of 16)
Calories: 87 calories
Fat: 6.7g
Protein: 1.8g
Carbohydrates: 5.8g
Fiber: 1.4g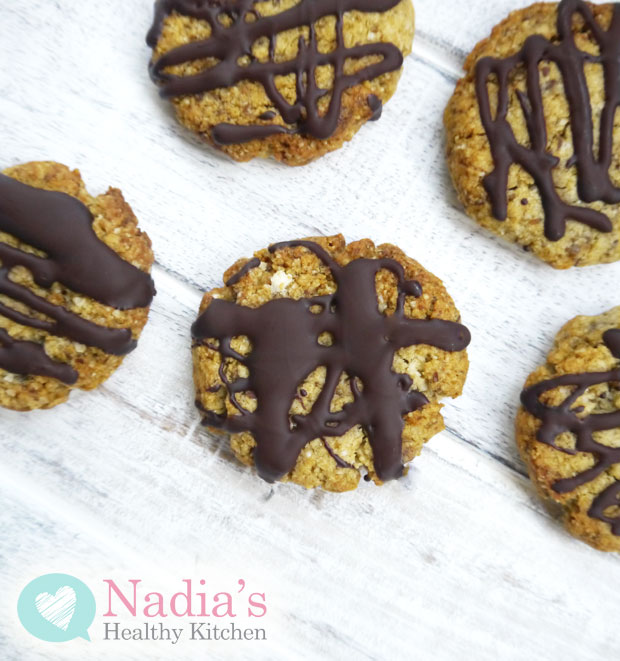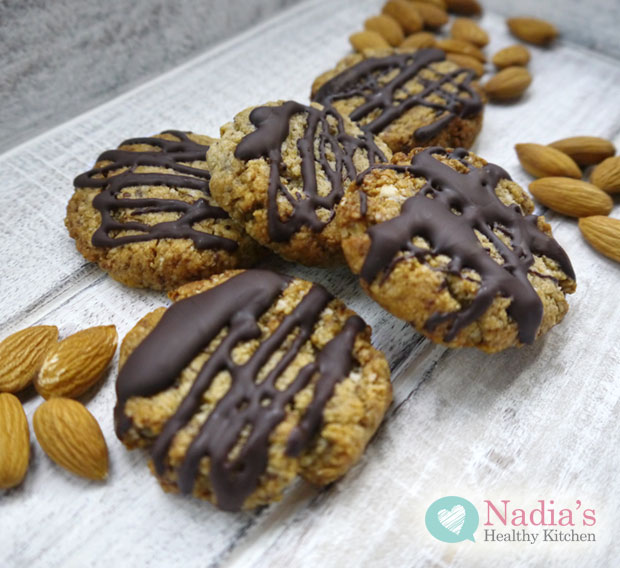 Share This Post